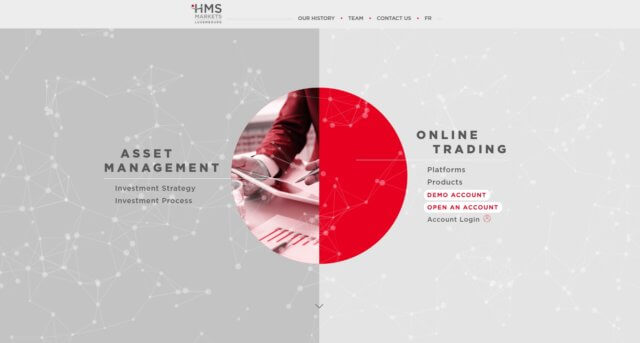 Although HMS Markets was established in the year 1972, the broker would not officially launch its trading service until 2001. HMS Markets is headquartered in Luxembourg, where it is fully regulated by the Commission de Surveillance du Secteur Financier Luxembourg (CSSF). The broker's website is highly organized for ease of navigation, although the website itself is incredibly sparse, with very little information available.
Account Types
HMS offers 3 versions of trading accounts, which include Individual, Joint and Corporate accounts. All accounts have access to the same tradable markets (Forex, Futures, and Stocks) and all have a minimum deposit requirement of 1,000 Euros or equivalent currency. There is very little information on account specifications other than that and the fact that all clients will trade on a customized HMS Markets platform.
Platforms
HMS Markets takes pride in the fact they have developed their very own trading platform as an alternative to offering only the standard MT4. Instead, clients can trade on either HMS TraderPro or HMS TraderGo. HMS TraderPro appears to be only compatible on a PC desktop and has some useful features including market analysis, price monitoring, and research functions, so clients have access to many handy tools all rolled into one interface. If you are someone who likes to trade on the go, the TraderGo function lives up to its name; this platform can be used on all devices (iOS, Android and Web).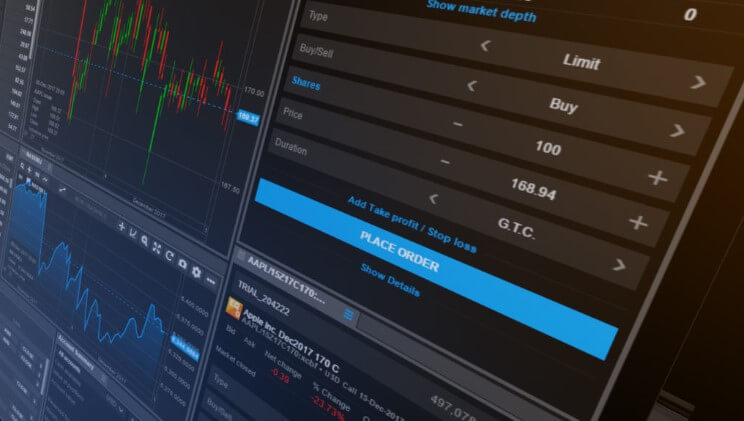 Leverage
Leverage is not mentioned on the FAQ page, so we emailed the customer support team to find this information out. After waiting two working days and the additional 48 hour weekend, we are disappointed to report that we received a response to our email enquiry. It is incredibly disconcerting when an FX broker does not respond to their clients, or if they seem to be unreachable. What if there was a case of a complex trade query that needed to be resolved quickly?
Trade Sizes
It is odd that yet again HMS Markets has been inadequate with the provision of basic information on the FAQ page/website in general. The minimum and maximum trade sizes are not mentioned at all, and since the customer support team was totally unresponsive we cannot confirm if this broker deviates from the 'norm' minimum trade size, which for many brokers, is set at 0.01, or has other requirements in place.
Trading Costs
The FAQ page on the HMS Markets website does outline the commission fees, but specific fees are not mentioned. As such, it is assumed that the commission is taken via the spread, as stated in great detail for each tradable pair. This may be a benefit for some traders as it is one less 'cost' to consider but of course, do not dismiss the fact that the spread is still essentially a cost to the client, it is just more disguised.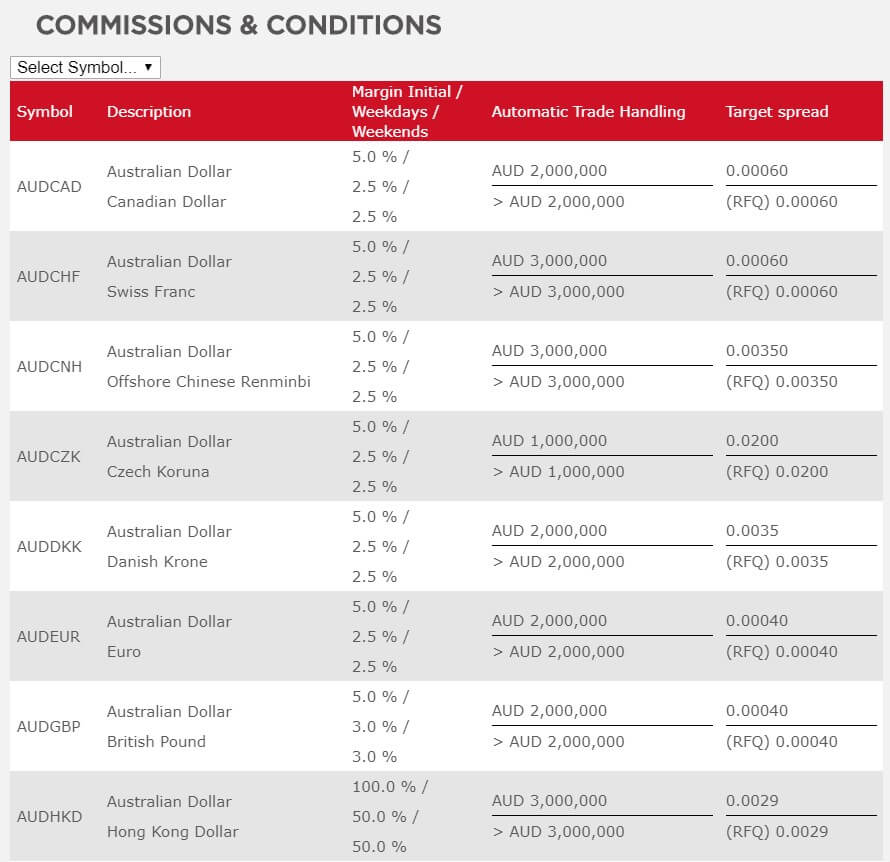 Assets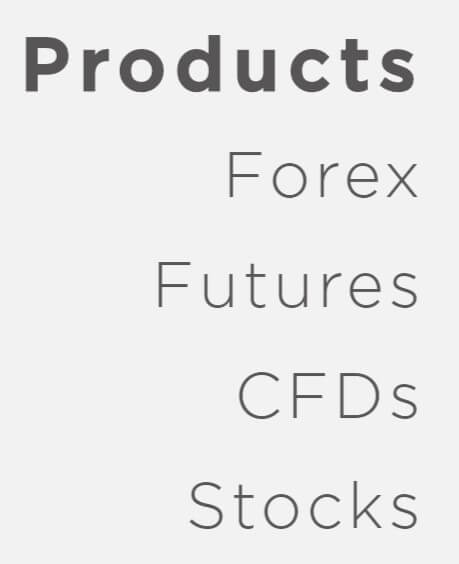 Aside from offering over 160 FX (and crosses) CFDs, HMS Markets offers a strong variety of assets to trade including Forex Spot, OTC Options and Forward Outrights. All symbols can be found directly on the website, and there is even a handy drop-down search feature to search for specific symbols. The addition of cryptocurrencies would be nice to see, but overall, the asset index is solid.
Spreads
The first thing to note is that HMS Markets offers Fixed spreads rather than floating, which may or may not be attractive to you as a trader and/or suitable to your trading style and strategy. Nevertheless, all spreads are set out on the website, for each tradable pair available, so you can easily check out the 'target' spreads you will be trading with when you open the live account. From the 'target' spreads displayed, it would seem that HMS Markets does offer competitive spreads, even taking into consideration that this broker makes their profit from the spread, so that is a definite plus for the client.
Minimum Deposit
The minimum deposit required to trade with HMS Markets is 1,000Euros or equivalent currency which is certainly higher than the average minimum deposit set by the majority of competitive Forex brokers. This is also a subtle indication of the level of trading skill and experience required to trade with this broker since this is not a small capital that many would-be blase about depositing.

Deposit Methods & Costs
It is odd that the HMS Markets FAQ page does not outline all deposit methods available, which is both confusing and unhelpful. We contacted the Customer Service team via email, as live chat is not available, and still, to date, have not received a response (after a 4-day wait).
Withdrawal Methods & Costs
At this point, it should be highly questioned as to why HMS Markets has not outlined the deposit and withdrawal methods available to their clients. In addition to that, it does not respond to their client emails. This is not only concerning, but also highly frustrating as this is one thing that will scare prospective clients away.
Withdrawal Processing & Wait Time
As mentioned above, the HMS Markets withdrawal methods are not stated on the website, and the customer support team are still yet to respond to our email enquiry regarding payment methods, costs and expected withdrawal timeframes.
Bonuses & Promotions
HMS Markets do not offer any deposit bonus schemes or promotional schemes that could entice clients into depositing. It is likely that this is due to a regulation policy that they adhere to. This is not necessarily a negative, as the requirements surrounding deposit bonuses can be tough to meet. However, there are still those who like to take advantage of these types of offers, regardless of the requirements which must be met.
Educational & Trading Tools
HMS Markets does not offer any trading educational packages on its website. However, they do offer some basic explanations on some trading jargon within their FAQ page, which would serve useful to those who are new to the world of Forex trading. The fact this broker offers sparse information but instead is a straightforward trading broker, once again reiterates this broker targets adequately experienced traders.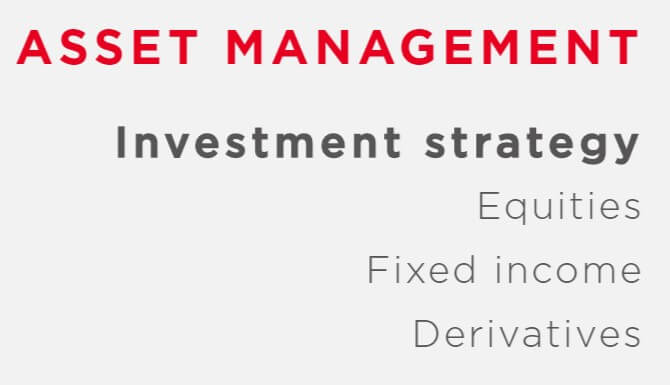 Customer Service
The HMS Markets Customer Service is supposedly contactable via both email and telephone. The website does not tell us the hours of operation. The customer service in a broker, or lack of, in some cases, says a lot about a broker's care for their clients. In this case, it puts nothing but doubt into potential and existing clients, especially given the fact the FAQ page provides very little information.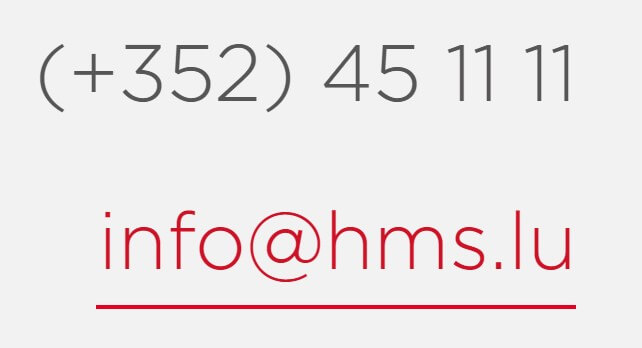 Demo Account
Before registering as a live HMS Markets client, traders have the option to open up a demo account to try out the trading conditions offered in a risk-free, practice environment. Of course, it is always advised to open a demo account and trade for some time first before going live, to ensure you are fully aware of the live trading conditions you will be faced with when you deposit real money. Opening a demo account may be the only way to access actual details about the trading conditions that this broker offers.
Countries Accepted
Due to regulation policy compliance, HMS Markets does not accept residents of the USA to trade with them. Bear in mind this will be screened as part of the verification process when clients are obliged to submit photographic proof of identification and document proof of residency dated within recent months.

Conclusion
Although on the whole, this broker does seem to offer some very solid trading conditions, appealing to the more experienced traders who are likely to deposit large capital, to many other traders, the website itself is enough to deter them from opening a live account. The HMS Markets website is incredibly ambiguous and does not display even the most basic of trading conditions that one would assumably want to know even before backtesting this broker on a demo, as to not waste their own time.
In addition, the customer support service is the second off-putting barrier, hindering many from signing up to this broker as they are TOTALLY unresponsive which is concerning in the case of a trade query, let alone general questions being left unanswered. Should you be seriously considering this broker for your live trading account, do make sure that you have a means of contacting a representative with ease and have all your questions answered before registering and depositing.