FXCM was established in 1999 and is one of the leading providers of retail Forex trading. FXCM state that they put the client first and offer premium trading conditions for their clients, offering a number of earning opportunities and platforms, we will look deeper into what FXCM offer and see if they really are one of the leading platforms.
The FXCM brand is spread across a large number of different sites which are based on region, each region/site offer different features, for the purpose of this review we will be looking at the UK based site, so some information may be slightly different when you visit FXCM.
Account Types
There are a few different accounts on offer from FXCM, on the Uk site, there are a couple of basic ones for us to look at, other versions of FXCM may have different account types.
Spread Betting:
A spread betting account is a trading account with a difference, it is classed as gambling by the UK government, so this means that there is no tax payable on any earnings. So why doesn't everyone use these accounts? To put it simply, the spreads are often a lot larger than on a standard retail trading account. The Spread Betting account comes with a leverage of between 30:1 and 2:1 depending on the instrument that is being traded. The spread betting account uses MetaTrader 4 and NinjaTrader platforms (we will look at this later) and has spreads ranging from 1 pip to 5 pips. The minimum deposit to open a Spread Betting account is £50.
CFD Trading Account:
This is an account that you will be far more familiar with, it is a standard retail trading account, It allows you to trade currencies, indices, and commodities. These accounts have similar leverage of between 1:30 and 1:2 dependant on the instrument that is being traded. This account uses the MetaTrader 4 and Trading Station platforms and has a minimum deposit of £50. Spreads range from 0.5 pips to 5 pips.
FXCM has kept things simple, there are only two true account types, with other variations of them which we will go into more detail in the promotions section, as they are more based on bonuses from trading.
Platforms
FXCM offers a wider range of platforms to trade on and with, we will look at them in a little detail now.
Trading Station
The Trading Station is FXCMs very own trading platform, designed for their own service it is custom-built to offer their clients the best trading experience they can offer. Trading Station is available on multiple platforms from a desktop download, a web browser trading extension and an app for both iOS and Android. It provides additional features such as advanced charts, automated trading strategies, and easy one-click trading.
MetaTrader 4 (MT4)
MT4 is one of the most well known and used trading platforms, available as a desktop download, a web-based platform to use within your internet browser and as an app for iOS and Android devices. It offers high levels of customization and is compatible with hundreds and thousands of indicators and expert advisors. There is a reason why it is one of the most used platforms, due to its stability, it can be relied on to undertake even the highest demand trading.
NinjaTrader
NinjaTrader 8 is designed to be used with the FXCM spread betting accounts. It features extensive forex functionality including analytics, charting, and automated trading. It is customizable and you are able to alter its interface to suit your needs, one-touch trading makes it fast and efficient at getting your trades set when you want them.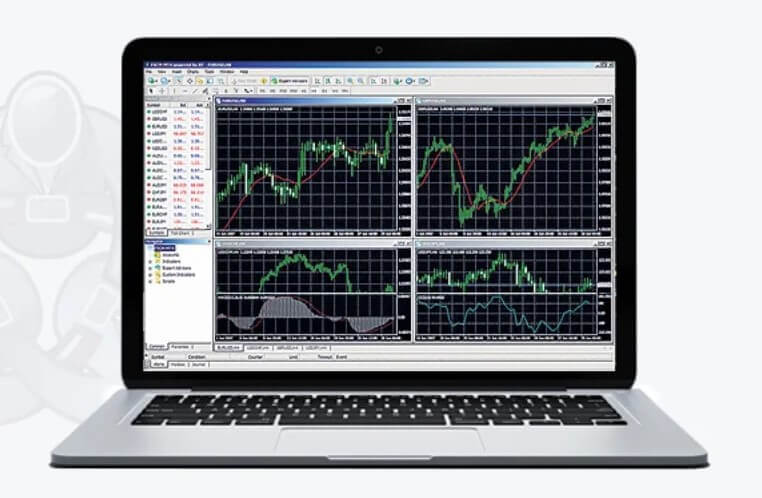 ZuluTrade
ZuluTrade is a social trading platform where you are able to follow other people's trades or allow others to follow your trades. FXCM is fully compatible with ZuluTrade and can be linked and set up within minutes to being your social trading experience.
Leverage
Leverage is based on what instrument you will be trading, major currency pairs have a leverage restriction of 1:30, non-major currency pairs, gold and major indices have leverage of 20:1. There is a 10:L1 leverage for commodities other than gold and non-major equity indices, and finally, there is a 2:1 leverage for cryptocurrencies.
Trade Sizes
The minimum trade size for all accounts with FXCM is 0.01 lots which is also known as a micro lot. We were not able to locate the information in regards to the maximum trade size, however, there is mention of a maximum trade of 5 million currency.
Trading Costs
FXCM uses a spread based cost system on their accounts, this means that there are no commissions charged with each trade or per lot. What it does mean is that the accounts get an additional spread added to them in order for the broker to make a bit of money with each trade.
Assets
There are a number of different asset types to trade when using FXCM, they are the following: Forex, Forex Baskets, Stock Baskets, Indices, Commodities, and Cryptocurrencies.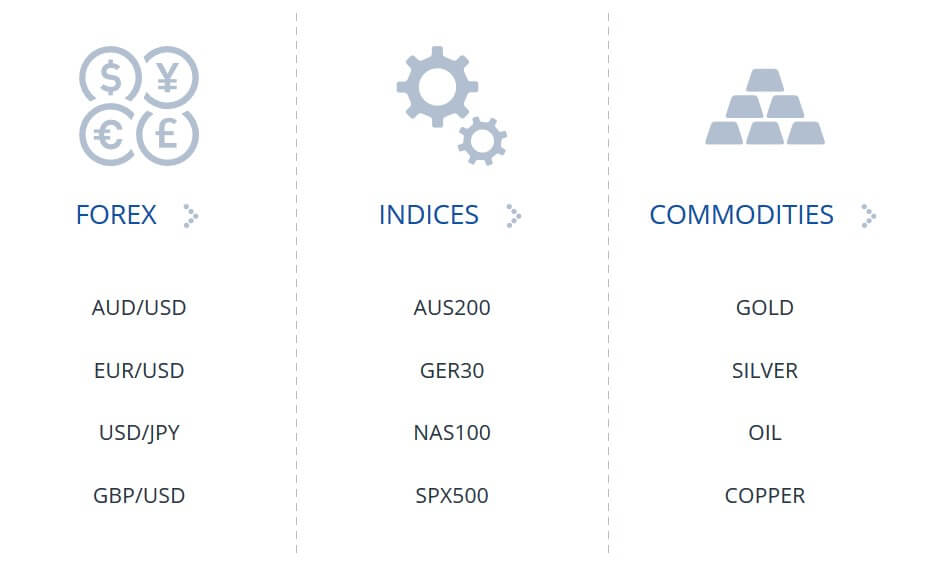 The Forex Baskets are not often seen on retail brokers, these give you the ability to trade a base currency against a "basket" of other currencies, such as the USD against EUR, AUD, GBP, and YEN at the same time.
It is also nice to see cryptocurrencies present as these are a rapidly growing sector of trading with both new and experienced traders beginning to trade them due to their volatility and high profit (and loss) potential.
Spreads
Spreads vary, and they vary a lot based on the instrument that is being traded, a few examples of the current spreads are AUDCAD 2.6 pips, EURUSD 1.3 pips, and GBPUSD 1.8 pips. As you can see there is no set spread and you will need to monitor the instruments that you wish to be trading in order to see what their spreads currently are.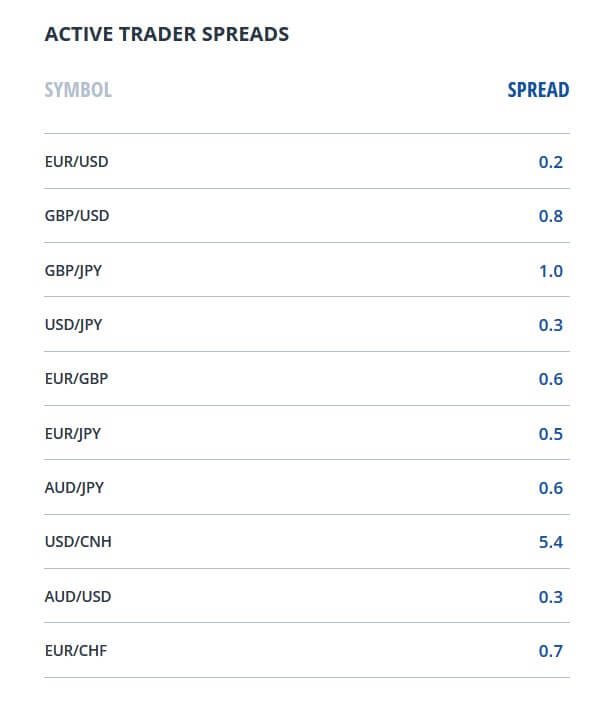 Minimum Deposit
The minimum deposit when using the UK site is £50, having a quick look at other sites, it seems that $50 or 50 in the equivalent currency is the standard with most of the FXCM websites.
Deposit Methods & Costs
There are a number of different ways to deposit on the UK site, please remember that these may vary from your own regions site for FXCM.
Debit / Credit Card – No Fees
Bank Transfer – No Fees
Skrill – Max £20,000 per month – No Fees
Neteller – Max £20,000 per month – No Fees
FXCM does not allow third-party payments, this means that they would not allow someone else to deposit into your account.

Withdrawal Methods & Costs
From what we can see, there are only two ways to withdraw from FXCM which is strange considering the four methods to deposit are often used to withdraw also.
Bank transfer and Credit / Debit card the available methods. There are no fees in order to withdraw, however, your own bank may charge a fee for bank transfers.
If a deposit has been made with a Credit or Debit card, then the deposit amount must be withdrawn before a new withdrawal method can be used.
Withdrawal Processing & Wait Time
Withdrawing via Credit or Debit card will take approximately three to five business days. Bank Wires will take between one and two business days to process, international banks will take between three to five business days.
Bonuses & Promotions
Different versions of the FXCM website have different promotions and bonuses available, we will be looking at the UK based bonuses.
There are VPS servers available, however unlike a lot of other brokers, there is a charge for this broker of £30 per month, we could not see if there was a requirement to get this VPS for free though as some brokers offer them for free if you trade enough lots per month.
There is an Active Trader promotion, if you trade enough during each month then there is an opportunity to gain better trading conditions such as tighter spreads. The requirements are not made public and it appears to be on an individual basis. If you are interested in this promotion, then you need to call or contact FXCM to see if you qualify.
Those are the only visible promotions on the UK site, as mentioned previously, there may be others or different versions of the same promotions on one of FXCM's other regional sites.
Educational & Trading Tools
There are a few basic tools available with FXCM such as an economic calendar and some charts on the website. There are also some more in-depth tools to help become a better trader such as online classroom-based sessions.

There is something called FXCM Plus, which is a section of the FXCM website that you only have access to if you are a client of FXCM. This provides you with some additional tools such as trading signals to give you an idea when and what to trade, a technical analyzer which gives you things such as moving averages and finally trading analytics, this gives a visual way to find mistakes in your trading and trading strategy.
Similarly to the bonuses, some of these tools may not be available on other versions of FXCM, and there may be other educational tools available.
Customer Service
There is a multitude of ways to get in contact with FXCM, and multiple different languages to do it in. In fact, there are 42 different languages when it comes to making a phone call, this type of accessibility is very refreshing to see.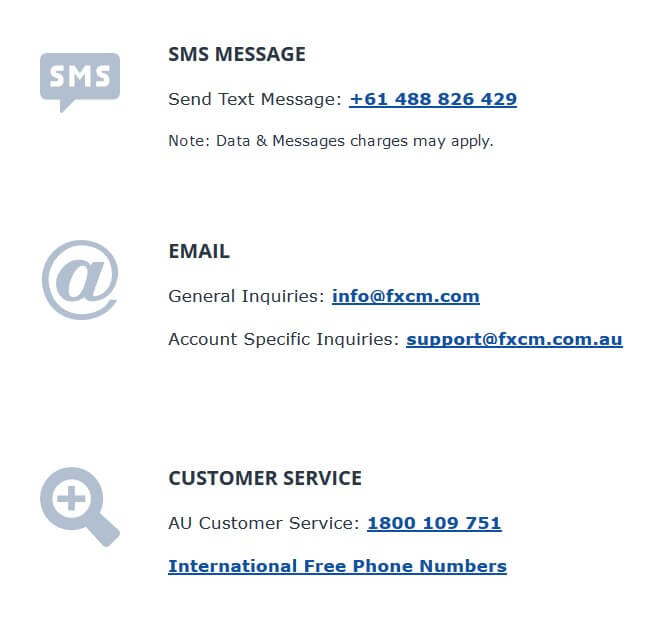 You are also able to send a text message, use the online chat, which we tested and got a good response time from a helpful customer service representative, however the time between each response was a little long, around 30 seconds to reply each time.
You are also able to email various departments regarding your questions or queries.
Demo Account
Demo accounts are available, they are available for both the Forex accounts and the spread betting accounts. You can have two different types of a demo account, the first requires you to sign up and works as a more traditional account. They last for an unlimited amount of time, but if they are left dormant for too long then it will be closed but a new one can then be opened to continue testing.
You can also load up the WebTrader and try trading using this, no account setup is needed, however when you close the browser, all trade history and progress will be lost, so it is good for a quick 5 minute test, but if you want a long term test, then you will need to sign up for a full demo account.
Countries Accepted
FXCM have so many different regulations, regions and sites that anyone is able to trade, clients from the USA are also allowed through the USA based site.
Conclusion
FXCM are a company that are trying to cater for everyone, there are so many different variations of it that it can be confusing, especially if you are taken to the wrong version for whatever reason. Having said that, they offer a competitive trading environment with spreads being at a decent level when there is no additional commission.
No deposit and withdrawal fees are always a plus and the customer service is very accessible and the representative we had was helpful. FXCM could make a good choice as a broker if you are happy with all the information mentioned above.
We hold you like this review, if you did, make sure to check out some of the other reviews to help find the broker that is right for you.