Blackbox Beast EA is a robot created in March 2020 by American developer Gabriel Beaird. Gabriel Beaird is a prolific creator of automated trading tools, and many of them are available on the MQL market.
Blackbox Beast provides the investment market with a highly sophisticated, proprietary, fully automated, algorithmic, non-personal trading software system and infrastructure that maximizes the application and use of AI (Artificial Intelligence), which is non-directional making money simultaneously regardless of whether the market is going up or down, and which is a novelty in its ability to make profits in the market where it is a "three-dimensional" trade philosophy (making profits on small incremental movements of a market…continuously) instead of the "old fashioned" (two-dimensional) method of "make an investment at point A and then make a sale at point B" for a profit, and get this repeatedly 24 hours a day (profit) is almost perfectly linear with a percentage profit slope consistent with time, and a range of 5.5% monthly profit with maximum Reduction (maximum risk managed) may be limited to a maximum of 25% on a recommended retail account of a size of $30,000 in EUR/USD.
A complete and very linear line of Share Curve Earnings that reaches the desired (annual) percentage profit regardless of the "time of entry" into the market. This incredible trading tool took ten years to develop fully, it is not based in any contribution of a subjective person and without confidence in the fundamental or technical analysis or decision-making, it is not used to make decisions related to indicators, is not based on "time" on when entering or leaving markets to achieve the desired profit objective, etc.
All existing investment systems and methods use "subjective human inputs" to enable them to function. First of all, it is desirable to introduce human data as to whether the market product to be invested in is increasing or decreasing the human subjective contribution, long or short. Second, a human input then of "time…" when it is the "right time to trade", whether it is a long-term or short-term investment (human subjective contribution). Thirdly, the amount of capital to be devoted to such a long or short investment must then be made (human subjective contribution). Fourth, when the investment (long or short) is introduced in, then again "time…" When it is the "time to exit investment" (subjective human input) it now needs to be observed to then come out of that level of profit or loss if the loss is limited.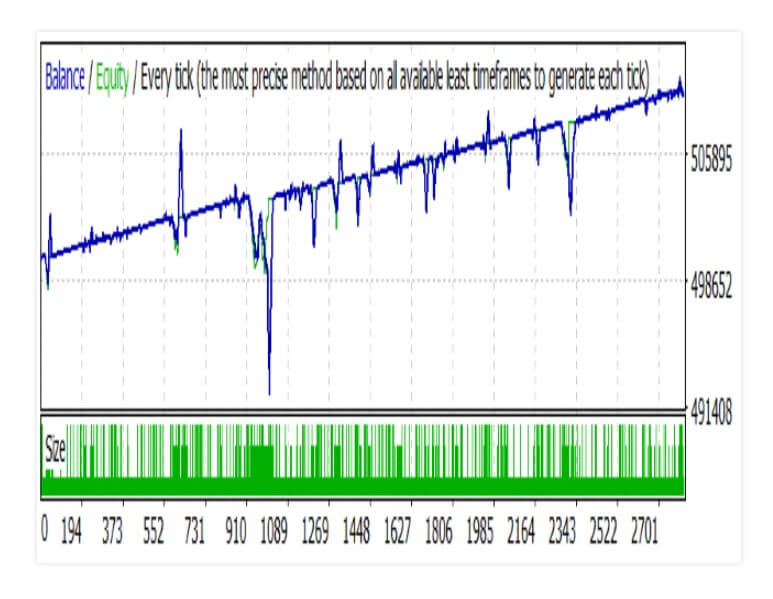 This obviously gives rise to multiple problems of being the exact and perfect investor in your subject of reasoning, emotion, and input, if the human input guesses the market to rise, and instead lowers…. then the problem is an immediate 50% error starting so the rest of the human inputs from this point on becoming even more challenging to end a profitable trade). Through each step here, human subjective input along with human emotion completely controls the process. The Blackbox tool completely and completely eliminates these big problems.
Additionally, in the sense that all old-fashioned investment systems use Fundamental or Technical Analysis ("reading tea leaves" to (guess) in the likely future of the market and/or market investment product, Blackbox is not held hostage to such a "tea leaf" reading and eliminates and solves all this problem of confidence in analysis and indicators that are usually only useful to see what has already happened instead of any predictive EA for profitable investment. Finally, one of the main investment problems is what we call "two-dimensional" investment. This means, make a trade at point "A" (Buy) and wait for it to go (up) to point "B" (selling position) to close for a profit. Blackbox Beast is a three-dimensional, all-in-one money management, trading, and investment system!
"Point A" is the reason why there is no particular starting point as the system is running continuously. " Point B" for the exit for profit, rather it is a system of continuous fluids that obtains benefits both long and short as the market advances from where it begins an initial start. Hence the term three-dimensional investment – making money incrementally in markets minor movements if those movements are up or down or both!
We advise for this type of Eas the use of a dedicated virtual server (VPS) to not miss any transaction the robot makes, and also an ECN account in a reliable broker that has low latency so that the orders are executed as fast as possible.
As a newly created tool, Blackbox Beast does not have any reviews from users who have been able to comment on their experiences with using the tool.
Blackbox Beast is available for sale on the MQL market at a price of 1,000 USD, an important investment, and not suitable for all pockets. It can also be rented for 50 USD per month, and most advisable, you can download a demo version so we can check its performance, profitability, and know if it is an optimal tool for our trading style.
This Forex service can be found at the following web address: https://www.mql5.com/en/market/product/47237