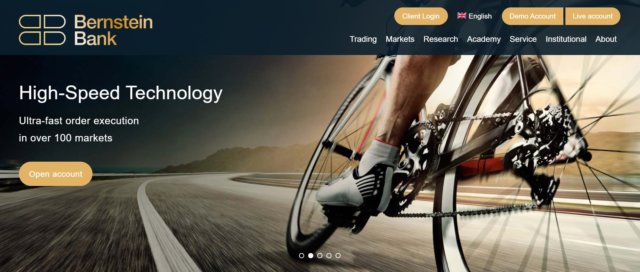 Bernstein Bank is a german bank and brokerage firm catering to countries within the European Union. The core of Bernstein Bank includes providing a professional trading platform, the latest IT infrastructure, a broad range of financial instruments, quick and secure order execution, an attractive price model and the security of a German bank. In this review, we will look at what is being offered to see if they can live up to their core principles.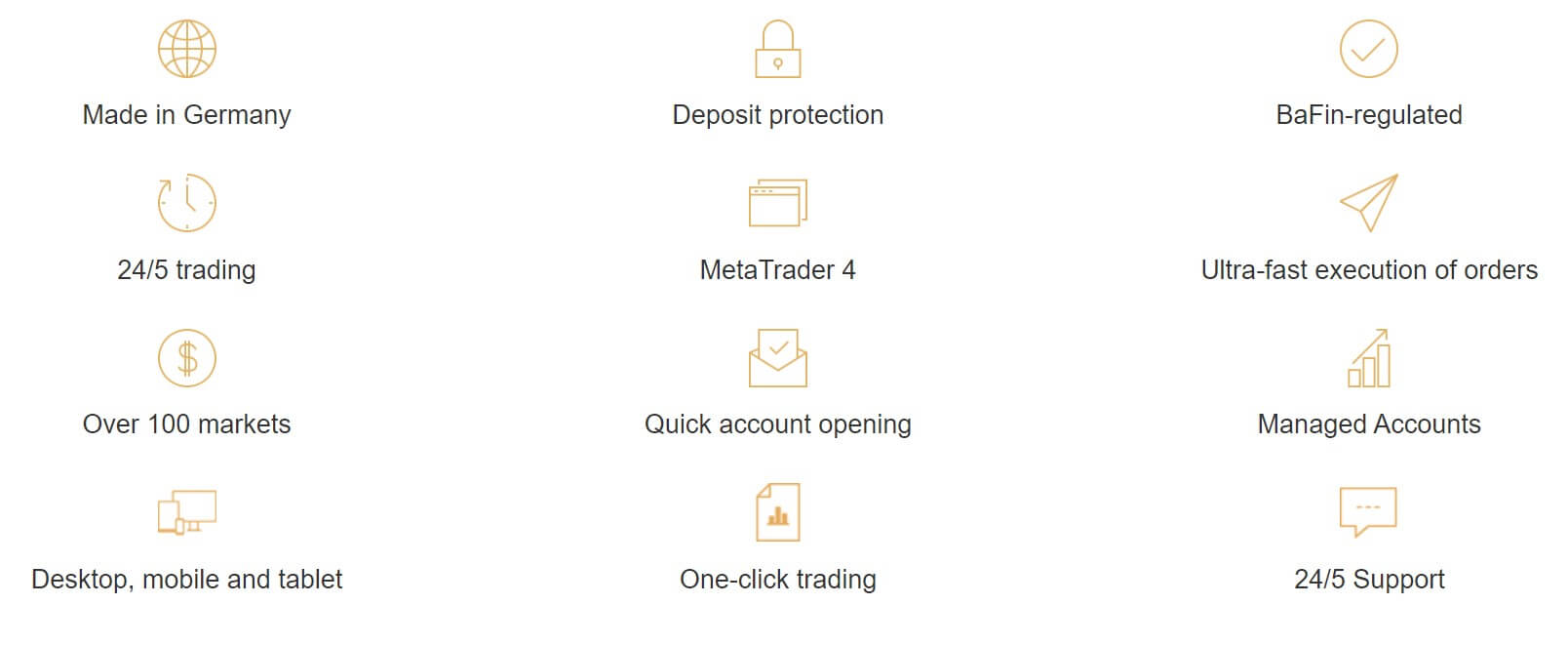 Account Types
There isn't much information on the site in regards to different account types so it would appear that there is only one account on offer. Due to this, all information within this review is aimed at this singular account, so keep reading to learn more about the trading conditions such as spreads and commissions and much more. There is, however, information available on-site in relation to managed accounts.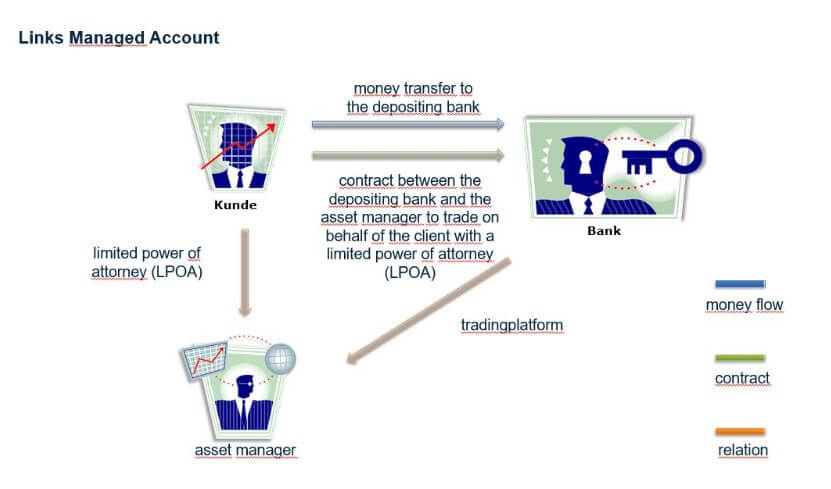 Platforms
Only MetaTrader 4 is on offer from Bernstein Bank but when MT4 is the only option, it's not a bad option to have.
MetaTrader 4 (MT4) is one of the world's most popular trading platforms and for good reason. Released in 2005 by MetaQuotes Software, it has been around a while, it is stable customizable and full of features to help with your trading and analysis. MT4 is compatible with hundreds and thousands of different indicators, expert advisors, signal providers and more. Millions of people use MT4 for its interactive charts, multiple timeframes, one-click trading, trade copying and more. In terms of accessibility, MT4 is second to none, available as a desktop download, an app for Android and iOS devices and as a WebTrader where you can trade from within your internet browser. MetaTrader 4 is a great trading solution to have.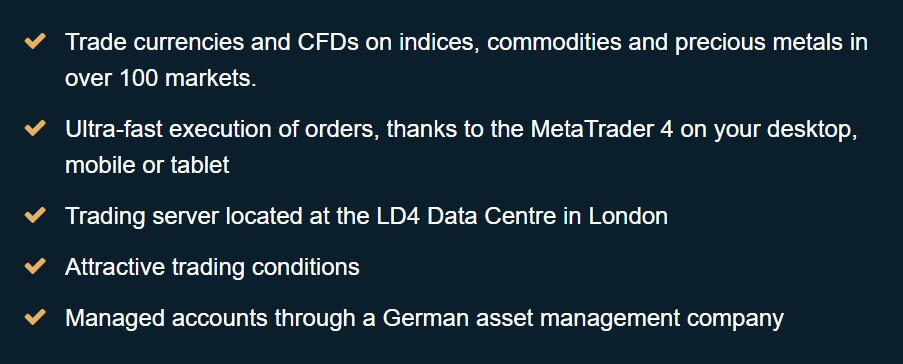 Leverage
The maximum leverage with Bernstein bank is 1:100 which is relatively low when compared to a lot of modern brokers who are aiming for 1:500. Leverage can be set anywhere between 1:1 and 1:100 and can be changed on an account as long as there are no open trades during the change request. It is important to note that higher leverage can bring more profits, however, it also increases the loss of stopping out.
Trade Sizes
Trade sizes start at 0.01 lots and increase in increments of 0.01 so the next available trade size would be 0.02 and then 0.03 lots. The maximum trade size is currently 50 lots which are more than enough for the majority of retail traders. Cryptocurrencies have a minimum trade size of 1 lot and a maximum trade size of 5 lots. For shares, you can buy a minimum of 1 share and a maximum of 1000 shares, metals have a minimum trade size of 0.01 lots and a maximum trade size of 20 lots which indices and commodities have a maximum trade size of 0.01 lots and a maximum of 10 lots.
Trading Costs
Bernstein Bank adds an additional spread onto their markets but we will go more into spreads in a later section of this review. In terms of commissions, there is no indication that there are any on the site, however, we can not say that there aren't so we are unable to comment fully on this section. Swap fees are present for holding trades overnight and can be both negative or positive, these can be viewed from within the trading platform MetaTrader 4.
Assets
There are over 100 assets and instruments available to trade with Bernstein Bank, these are broken down into various categories. There are the standard forex currency pairs such as EUR/USD or GBP/AUD, there are major, minor and exotic pairs available. There are also Indices available such as DAX, US500 or FTSE 100, there are also commodities such as Corn, Wheat, and Crude Oil. When it comes to metals there is just Gold and Silver which are the main two and there are also a number of shares available such as Apple, Tesla, and Facebook. It is also nice to see that cryptocurrencies are available however there are only three and they are Bitcoin, Ethereum and Bitcoin Cash, it would have been nice to see more but it is a good start.
Spreads
Spreads start at 1 pip, this is for the EUR/USD pair and so other pairs are naturally higher than this. The 1 pip is the minimum, they are floating spreads which means that they will move with the markets and when there are high levels of volatility, they will often be seen a lot higher. The 1 pip minimum is an amount added by Bernstein Bank in order to make money on each trade.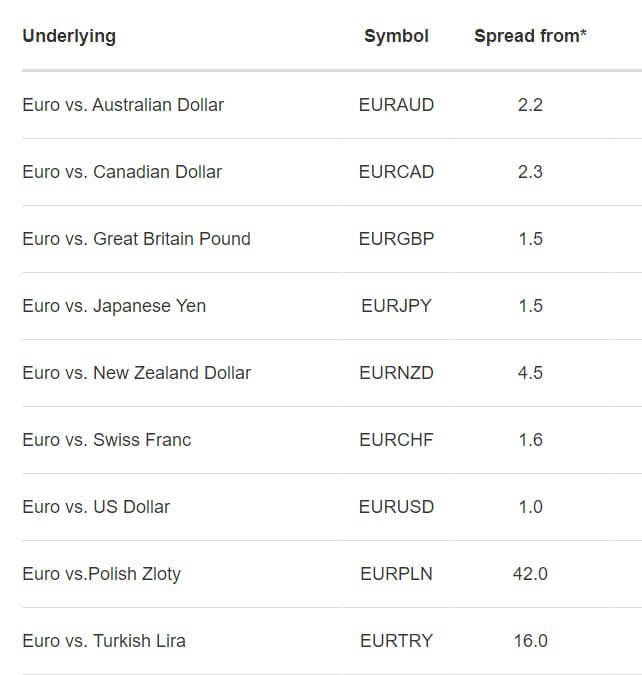 Minimum Deposit
There is no information available in regards to a minimum amount or how much you require to open up a new account so we are unable to comment on this section.
Deposit Methods & Costs
In terms of costs for deposits, we could not locate any information in regards to this, deposit methods available are stated in the FAQ but not a lot of detail is given. Considering this is a bank, bank transfers are available, there is also the ability to deposit using both credit and debit cards from either Visa or MasterCard, it does not seem like any e-wallets or cryptocurrencies are available to deposit with.

Withdrawal Methods & Costs
There is the same lack of information in regards to the withdrawal methods, however considering that bank transfers and credit/debit cards are available for deposits, we would assume that they would also be available for withdrawals.
Withdrawal Processing & Wait Time
The Bernstein Bank website states that incoming payments will be processed within 24 hours, however, there is no mention of any outgoing payments. We can say that card payment normally takes between 1 and 5 business days and bank transfers within 3 to 5 business days once they have been processed and we would hope that all requests are processed within 48 hours but no concrete information is available at this time.
Bonuses & Promotions
No information regarding if any bonuses or promotions are available on the website so we do not think that there are any active at this point in time. This does not mean that there never will be though so if you are interested in joining Bernstein Bank then be sure to check back to the site regularly in case any promotions pop up.
Educational & Trading Tools
There are a few different things available to both clients and website visitors.
Research: There is a news section on the site which sets out different news articles about what is happening in the markets and what to look out for. There is also a podcast available, but this is more like a tutorial than an actual podcast and has topics such as how to use certain features of MetaTrader 4 and the basics of CFD trading. There is also something called a market mover which is actually just an economic calendar and doesn't give off too much information that you cant easily find elsewhere. Finally, there is a newsletter to sign up to but we did not so we can not comment on how good it is.

Academy: The academy contains some webinars, however, that section is currently empty, there are however videos available which can give you a basic understanding of topics such as how to use the trading platform, how to trade different assets and how to place orders. There is also a knowledge base which gives information on various different topics. Finally, there is a glossary of forex based terms should you come across something you do not know the meaning of.
All of the above is useful when just starting out, however, if you have traded before then it may not be too useful to you.
Customer Service
The Bernstein Bank customer service team is open 24/5 and is closed at the same time as the markets over the weekend. There is a phone number available should you wish to get in contact that way, there is also an email address to use. We did not manage to test out the customer service team during the course of this review so can not specify how good or quick they were to respond.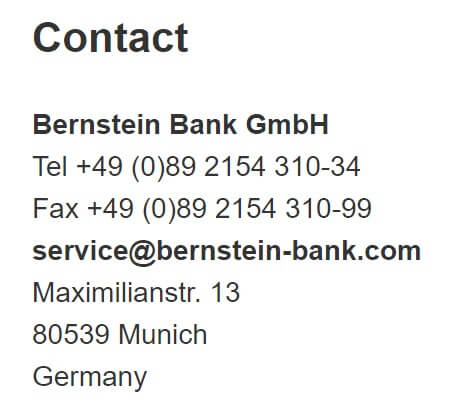 Demo Account
Demo accounts are available, we managed to sign up to one, but when trying to access the account we came across some connectivity errors and so were not able to test it out completely to see what the trading conditions were like.
Countries Accepted
There is not any specific information regarding this, however, there are little bits that suggest that they are catering for countries within the European /Union. If you are unsure if you eligible or not, we would advise getting in touch with the customer service team to see if you can open up ana account with them.
Conclusion
Bernstein Bank is primarily that, a bank. While they offer the forex and trading experience it is clear that it is not their main focus, the information on the site is a little lacking and can make it hard to really understand what the trading conditions are or what is really being offered. Our personal recommendation would be to look for a broker that is dedicated to forex only and doesn't have it as a side project.