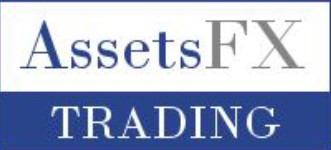 Since its establishment in 2013, AssetsFX Trading has gained popularity as a foreign exchange broker offering FX options, precious metals, and CFDs on Oil. While investment options are somewhat limited, the company does manage to provide some attractive conditions on their live account, plus there are some bonus opportunities available as an additional perk. According to its website, AssetsFX is focused on providing the best trading conditions possible, through extremely tight spreads, low commission costs, and ultra-fast execution. Stay with us to find out if this Vanuatu-based broker is worth investing in.
Account Types
AssetsFX focuses on providing one main account type that offers spreads from 0.1 pip. Having the ability to choose from multiple account types, like Cent/Mini/Micro accounts, ECN accounts, Islamic accounts, and other options can provide a more personalized experience. However, this broker still manages to provide several advantages on their live account and traders will be able to access better than average spreads with an average $200 deposit. Elsewhere, one may feel pushed to deposit larger amounts of money in order to access an account that offers the same conditions.
On the downside, commissions are charged on the account, meaning that traders who prefer for all of the trading costs to be built-into the spreads will be out of luck. The AssetsFX trading account allows for a minimum trade size as low as one micro lot and supports a maximum trade size of 1,000 lots, which makes it possible for all types of trading strategies to be performed. Overall, the account should support most trader's needs, as long as the 1:200 leverage cap and commission charges are personally acceptable. We've provided an overview of the account's details below.
AssetsFX Account
Minimum Deposit: $200 USD
Leverage: Up to 1:200
Spreads: From 0.1 pip
Commission: $2.95 per $100K per side
Minimum/Maximum Trade Size: 0.01/1,000 lots
Assets: 60 FX, Gold & Silver, Oil (MetaTrader 4 platform)
Platform
Those that open an account through this broker will have access to the best trading platform on the market, MetaTrader 4. This is the most commonly offered platform among forex brokers, due to the fact that MT4 comes equipped with everything a trader could need, including analytical functions, interactive charts, 9 timeframes, 30+ analytical objects, and 30 technical indicators. The program also features multiple trading tools, Expert Advisors, support for micro-tradable lots, stop orders and trailing stop, one-click trading, and more.

While we could spend a great deal of time providing additional details, traders should simply know that MT4 is a powerful, accessible option with a level that remains unmatched by any competitor. MT4 can be downloaded directly from the broker's website, or from the App Store on iOS devices, including iPads, and from the Google Play Store on Android devices and tablets. The range of accessibility options support trading on the go and make MT4 a convenient option that can be used virtually anywhere.
Leverage
Accounts come with a default leverage of 1:100, but the broker does allow a maximum leverage cap of up to 1:200, so long as the account's equity remains at $2,000 USD or below. If the equity climbs higher than the limit, then the 1:100 cap would be enforced. The broker's maximum option does seem rather restrictive when compared to options of 1:400 and higher than we sometimes see available through other unregulated brokers.

On one hand, the provided cap will be sufficient enough for the majority of traders, including professionals. Having access to an extremely high cap can be dangerous for beginners that may not realize how quickly funds can be lost under those conditions. On the other hand, some traders still may feel as though the cap is too restrictive, especially for a broker that primarily deals in FX pairs.
Trade Sizes
The minimum supported trade size is one micro lot and the maximum trade size that is allowed is 1,000 lots. The wide range of trade sizes supports multiple trading styles. Traders won't always find the ability to trade micro-lots available through other brokers and AssetsFX also allows hedging, scalping, and the use of Expert Advisors. Typical margin call and stop out levels are enforced to keep accounts from going negative if trades become unprofitable. Those are as follows: Margin Call/Stop Out: 60%/50%.
Trading Costs
Applicable trading costs are charged through spreads, commissions, and overnight interest charges. Spreads start much lower than average, starting from 0.1 pips, although options can climb to a 1-2 pip range on certain currency pairs. The broker doesn't support a one-price model and traders will have to pay commissions on every trade in addition to the spreads. Commissions are charged at a rate of $2.95 USD per $100K traded per side.

In order to open and close a trade, the cost would actually be $5.90 per $100K USD traded. Overnight interest charges, or swaps, will also apply to positions that are left open past market closing time. Open positions will be charged the swap at 21:00 once day, except Wednesdays when the swap with be charged three times in a row. All trading conditions, including swap rates, can be viewed under "Trading terms" on the website. There do not appear to be any extra charges, like inactivity fees, transfer fees, etc. associated with opening an account.
Assets
AssetsFX focuses primarily on currency pairs, with 60 total FX pairs to choose from. CFD's are available, although options are restricted to the precious metals Gold and Silver, plus Oil options. If you're looking to trade stocks, bonds, or other commodities, then this may not be a good fit for you. However, traders could always consider opening an account through this broker to trade currency pairs, since conditions are somewhat attractive, and opening a secondary account to access a larger number of CFDs or cryptocurrencies if those options are desired.
Spreads
Spreads are variable and can be compared under "Account" > "Spreads Comparison" on the website. This section is updated often and options depend on the current market. The lowest spread we observed was at 0.1 pip on the benchmark pair EURUSD. At another time, the same spread was listed at 0.8 pips. From there, spreads start from 0.2 – 2 pips on almost all of the other currency pairs. This isn't as low as the advertised spreads from 0 pips, but most options remain well below the industry's average 1.5 pips. Traders have a special advantage having access to such low spreads for a $200 deposit since many other brokers would ask for $5,000 or more for the same spreads.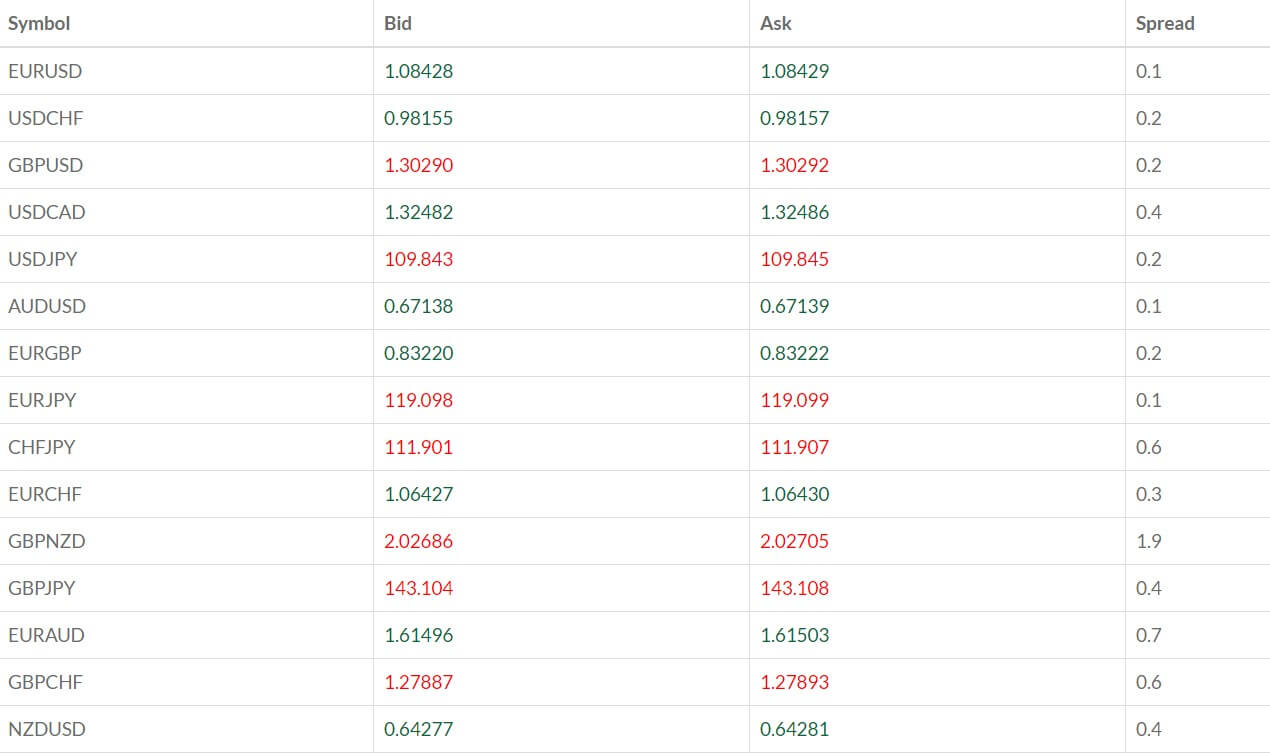 Minimum Deposit
AssetsFX asks for an initial deposit of at least $200 USD in order to open a live account. It is always possible to find other brokers asking for lower initial deposits, or with no set minimum at all. However, if you do decide to open a cheaper account through another broker, we can almost guarantee that the spreads and trading costs will be twice as high or higher. It would be nice if the broker would lower the minimum entry cost to $100 or so to help beginners, but AssetsFX asks for a reasonable deposit, considering the conditions that traders will have access to. Do note that the 25% Deposit Bonus and the Instant Cash Back bonus both require an initial deposit of $500 USD, otherwise, the account will not be eligible for either promotional offer.
Deposit Methods & Costs
AssetsFX provides several convenient deposit methods, including bank wire transfer, cards (Visa/MasterCard/American Express/Discover), PayPal, Ethereum, Tether, Ripple, and even Bitcoin. Traders won't often find the ability to fund with cryptocurrency, so this is somewhat of an advantage to those that would prefer to use Bitcoin. It's possible that bank wire transfers may incur some charges on the bank's behalf, but deposits are otherwise fee-free, regardless of the chosen payment provider.

Withdrawal Methods & Costs
Traders would be able to withdraw funds back to the original deposit method in the order that funds were deposited. Any fees charged by the broker's banking institution will be deducted from the total withdrawal amount on outgoing wire transfers. According to the website, those fees are usually less than $20 and additional transfer fees may also be charged by the client's receiving bank. It's also possible to lose funds if withdrawing through Bitcoin, depending on the cryptocurrency's current value. Otherwise, withdrawals are fee-free and traders should expect to see the total amount of the requested withdrawal reflected in their account.
Withdrawal Processing & Wait Time
Once a withdrawal request has been received, the financial team begins processing immediately. Funds should be received within 1 to 72 hours, depending on the location of the client's bank and the specific withdrawal method. Traders could expect funds to be sent relatively quickly, regardless of the chosen payment provider. Compared to other broker's lengthier processing times, traders should expect to receive funds within a competitive timeframe.

Bonuses & Promotions
The broker is currently offering a 25% Deposit Bonus, EA Discount, and Instant Cash Back. Each promotion is unique and comes with its own conditions. Note that the 25% Deposit Bonus cannot be combined with the Instant Cash Back offer and traders will want to consider both offers before informing support which promotion they would like to have applied to the account. We've provided an overview of each opportunity below.
25% Deposit Bonus: The 25% bonus is credited on initial deposits of at least $500 USD. The maximum amount of the bonus is $500, meaning that traders would get the greatest value by depositing $2,000. The bonus credit can only be withdrawn after the total volume of traded orders reaches the bonus size, divided by 2. The bonus must be requested after the account has been activated and the bonus will be removed if the account's balance drops to 20% of the original deposit.
EA Discount: Traders can receive $100 cashback from Cyber EA purchase by using the broker's affiliate link and trading EA through the broker for at least 3 months.
Instant Cash Back: This promotion applies $1.50 per lot back to the trader's account instantly once the trade has been closed. Conditions state that the account's initial deposit must be at least $500 USD for the rewards to be activated. This promotion must be requested specifically and it cannot be combined with any other promotion.
Educational & Trading Tools
Available resources are fairly limited, with the only options being an economic calendar (located on the website's homepage) and a currency conversion calculator. Traders would be able to open a demo account through the broker, but additional educational resources are nonexistent. Overall, AssetsFX has provided several advantages to their live account, which makes it even more disappointing to see that they haven't made an effort to educate their clients. Of course, the internet is always full of information, so we would highly recommend checking elsewhere for the resources that the broker fails to provide.
Demo Account
Risk-free demo accounts are available for any trader that would like to open one. The broker offers this ability to potential and existing clients, and traders are able to trade with virtual funds on these simulation accounts without making a real deposit. Accounts do not expire, so long as they are logged into once every 30 days. If you're new to the forex trading world or you'd like to test strategies, then we would highly recommend registering for a demo account.
Customer Service
Traders can reach a member of the customer support team through LiveChat, email, or by filling out a contact form on the website. Exact support hours are not specified, but we did manage to contact an agent at a late hour, so it seems as though support is active 24 hours a day, likely 5 days a week. Our experience chatting with a live agent was fulfilling, but we did feel that it would be helpful for the broker to offer a direct phone line to clients as an additional contact method. If you'd like to contact support through email, you can reach out via info@assetsfx.com.

Countries Accepted
At the bottom of their website, AssetsFX mentions that those located in the United States would not be allowed to open an account. This is a commonly restricted area due to regulatory reasons, so we weren't surprised to see the country mentioned for this reason. Unfortunately, there is no way around the restriction. The United States is completely missing from the registration list, and the broker even excludes the US Minor Outlying Islands, which can sometimes be selected as a way around restrictions placed on the USA. Traders from this location will have no choice but to search elsewhere for a broker.

Conclusion
AssetsFX Trading is an online foreign exchange broker that focuses on currency pairs, precious metals, and CFDs on Oil. Traders will be restricted to a 1:200 leverage cap and there are no additional CFDs available on commodities, stocks, bonds, etc. For a $200 deposit, one would have access to spreads from 0.1 pip, which is one of the main advantages to the broker's only live account type. On the downside, there are no commission-free options available, meaning that traders will need to factor in spreads and commission fees when placing trades.
Accounts can be funded through cards, bank wire transfer, and the broker even accepts cryptocurrency payments through Bitcoin. Deposits and withdrawals are fee-free, with the exception of fees charged by banking institutions on wires. Withdrawal processing begins immediately once requests are received. The broker offers instant customer service through LiveChat, with the only downsides being that exact business hours aren't listed and a direct phone number isn't available. Traders can currently choose from a 25% deposit bonus or cashback rebates, so long as the initial deposit that is made is equal to $500 USD.
The website is disappointing for the fact that educational resources are not available, aside from demo accounts and the United States is blacklisted from opening accounts. Overall, there are several advantages related to opening an account through this broker, primarily related to trading costs. The 1:200 leverage cap and limited selection of CFD's may or may not be a disadvantage, depending on the trader's preferences.