Evolution Brokers is a forex broker registered in St. Vincent and the Grenadines and is registered with the Financial Services Authority there. Offering plenty of instruments, and boasting a dedicated support team, Evolution Brokers claims to be one of the best. In this review, we will dive deep into the services that are being offered to see if Evolution Brokers are a broker worth your money.
Account Types
There are four different accounts on offer from Evolution Brokers, the beginner, standard, professional and VIP, let's take a little look and see what each account is offering.
Beginner:
This is the entry-level account with Evolution Brokers, it has a minimum deposit of $500, it has spreads starting at 3 pips and you can get a deposit bonus of up to 20%. This account has market execution and hedging is allowed. The maximum leverage is huge, sitting at 1:1000 which is more than enough for any trader.
Standard:
The standard account has a raised initial deposit of $1,000, with this raised deposit the deposit bonus raises to 30% and the pips decrease down to a starting spread of 2 pips. Hedging, market execution, and the 1:1000 leverage remain unchanged.

Professional:
The professional account again raises the initial deposit which now sits are $5,000. This account comes with a deposit bonus of 40% and the spreads decrease again to a starting spread of 1.5 pips. Hedging and market execution remain the same but the maximum leverage drops down to the more sensible 1:500.
VIP:
The VIP account is the top tier account from Evolution Brokers, it has a minimum deposit of $50,000 which prices out the majority of retail traders. This account comes with a 50% deposit bonus and the spreads now start at 0.6 pips, hedging is still allowed and the account still uses market execution. The leverage has dropped down to 1:200 which is reasonable for such a high account balance. All accounts are available as Islamic accounts if you are not able to pay or receive swap fees due to our beliefs.
Platforms
There is only one platform available with Evolution Brokers and that is MetaTrader 5, so let's take a look at what that features…
MetaTrader 5 (MT5):
MetaTrader 5 (MT5) is the younger brother of MetaTrader 4 (MT4)m developed by MetaQuotes Software and released in 2010, MT5 is used by millions and for good reason. Offering plenty of trading and analysis features to ain in your trading. Additional services expand the functionality of the platform making its capabilities almost limitless. MetaTrader 5 offers the built-in Market of trading robots, the Freelance database of strategy developers, Copy Trading and the Virtual Hosting service (Forex VPS). Use all these services from one place, and access new trading opportunities. MetaTrader 5 is also highly accessible with it being available as a desktop download, application for iOS and Android devices and even as a WebTrader where you can trade from within your internet browser.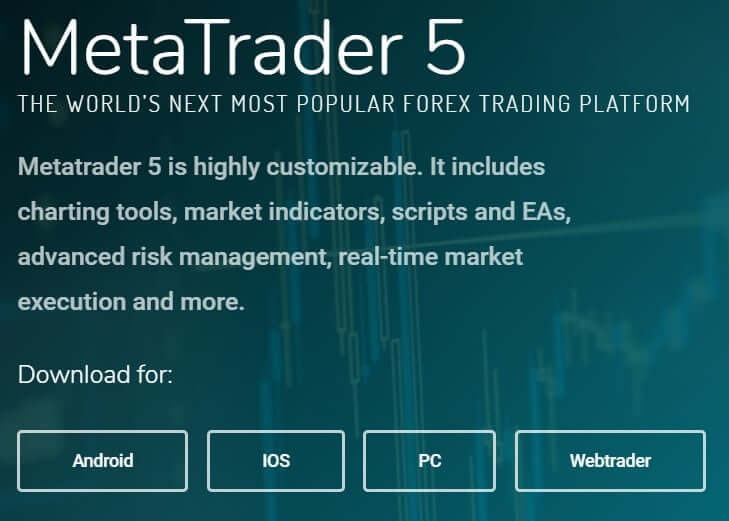 Leverage
Leverage depends on the account that you are using, the beginner and standard accounts come with a maximum leverage of 1:1000 which is incredibly high and it is generally not recommended that you trade with leverage so high.
The professional account comes with a maximum leverage of 1:500 which is much more reasonable and the VIP account comes with a maximum leverage of 1:200 which is suitable for accounts wit such a high balance.
Trade Sizes
Trading starts at 0.01 lots which are also known as a micro lot, there is no mention that we could find in regards to the maximum trade size but these normally sit around 50 lots to 100 lots which is more than enough for the majority of retail traders.
Trading Costs
There is a mention of commissions in the terms and conditions and also the trading conditions pages of the site, however, there is no indication of what these commissions are. The accounts page does not mention any so we are unsure if commissions are charged or not, the information in the documents could be for legal or potential future or past reasons. There are swaps charged for holding trades overnight, either positive or negative and these can be viewed from directly within MT5 or on the website.
Assets
Plenty of assets to choose from, we have broken them down into the individual asset categories and the number of instruments within them.
Foreign Currencies: 36
Cryptocurrencies: 41
Metals: 5
Energies: 7
Stocks: 284
Indexes: 7
It is great to see so many different cryptocurrency pairings, normally you see between2 and 10, but 41 is fantastic to see.
Spreads
The spreads that you get are going to depend on the account that you have, spread with Evolution Brokers are variable which means that they move up and down depending on the market conditions so they can often be seen higher than the starting spread figure. The beginner account starts at 3 pips, the standard starts at 2 pips, the professional starts at 1.5 pips and finally, the VIP account starts at 0.6 pips.
Minimum Deposit
In order to open up an account you will need to make an initial deposit of at least $500, after this initial deposit there is no minimum deposit, some deposit methods do have a minimum but Bitcoin does not so the minimum drops down to $0.
Deposit Methods & Costs
There are three different methods available to deposit with Evolution Brokers, these are Swift Bank Wire, Credit or Debit Cards and Bitcoin. Bank Wire transfers do not have any added fees, but if you use credit or debit card there will be a 4% fee added to the transaction and Bitcoin there will be a 3% fee added to the transaction which is disappointing to see. It is great to see Bitcoin as a deposit method as a lot of people are looking towards crypto coins in order to transfer their money, but having a fee attached to it kind of spoils the celebration.
Please note when using a bank wire transfer, your own bank may charge their own fees so be sure to check with them prior to making a transfer.
Withdrawal Methods & Costs
The same three methods are available to withdraw and the fees remain the same which is just as disappointing. Many brokers are looking at getting rid of fees for depositing and withdrawing, so it would be nice to see Evolution Brokers go the same way and abolish the fees.
Withdrawal Processing & Wait Time
Withdrawal requests are processed within one day, so depending on the method you used you could get your funds quite quickly. Bitcoin normally will be received within a few hours of processing, bank transfers normally take between 3 and 5 days and card withdrawals will normally take between 1 and 5 days.
Due to limitations from credit/debit card processors. withdrawal via credit/Debit card is offered up to the deposited amount. Withdrawal of profits exceeding the deposited amount must be performed via swift bank transfer.
Bonuses & Promotions
There are loads of promotions available from Evolution Brokers, we will outline what they are below.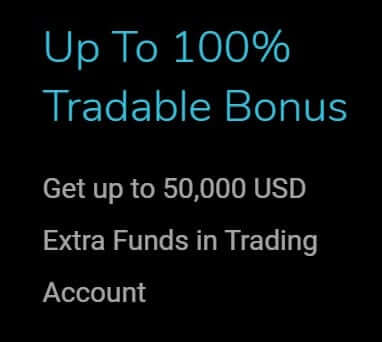 50% Tradable Bonus: Every deposit that you make can receive a tradable bonus, the amount that you receive depends on the amount that you deposit, the bonuses start from 20% for a deposit of $500 – $999 and go up to 50% for deposits over $50,000. The funds are fully tradable but can not be withdrawn until they are converted into real funds, in order to convert them to real funds the following volume of trading must be done: < Number of Lots > = < Bonus amount > / 3.
3 Risk-Free Trades: Once you have opened an account your first 3 trades are completely risk-free if you profit you get to keep it, if you lose then Evolution Brokers will refund the losses. A maximum of 1 lot per trade and refunds are paid as bonus funds which are then converted back into real funds at a rate of $10 per lot traded.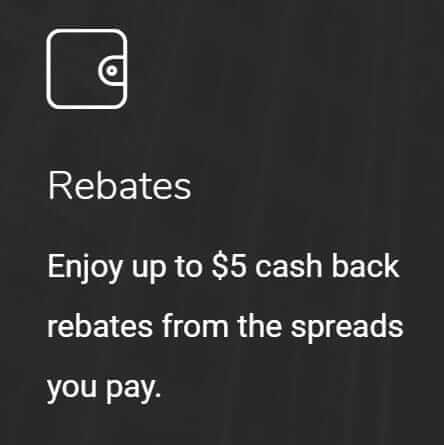 Rebates: Depending on the amount that you trade, you are able to receive a certain amount of your spreads back as a rebate, starting at $1 for trading between 1 and 9 lots, up to $5 for trading 1000+ lots. Rebates are fully withdrawable funds.
Free VPS: If you maintain a balance of at least $5,000 and trade at least 5 lots per month then you are entitled to a free VPS, however, the terms and conditions state $1000 so we are unsure which it is.
Educational & Trading Tools
There is a basic trading course available, which can be helpful to newcomers but anyone that has done any trading before may not find it too helpful. There is also a video course on how to use MT5 and an economic calendar to let you know of any upcoming news events that may affect the pairs you are trading.
Customer Service
The contact page offers a few different ways to get in touch with Evolution Brokers, there is the standard online web form where you can fill in your query and then expect to get a reply via email. There are also a number of different physical addresses available should you wish to post a physical letter and there is an email address and phone number in case you wanted to speak to someone directly. Support is available 24 hours a day 5 days a week and is closed at the same time that the markets are closed.
Demo Account
Demo or practice accounts are available to use, simply sign up for a demo account and start trading. You can select leverage between 1:100 and 1:500 (increments of 100) and can also select an opening balance of between 1000 and 1000000 going up in multiples of 10. The demo accounts last indefinitely if you are using them, however, if left dormant for too long they will be removed but a new one can be opened up.
Countries Accepted
The website states that Evolution MArkets do not cater to residents or entities from the USA. Be sure to check with customer services if you are unsure if you are eligible for an account.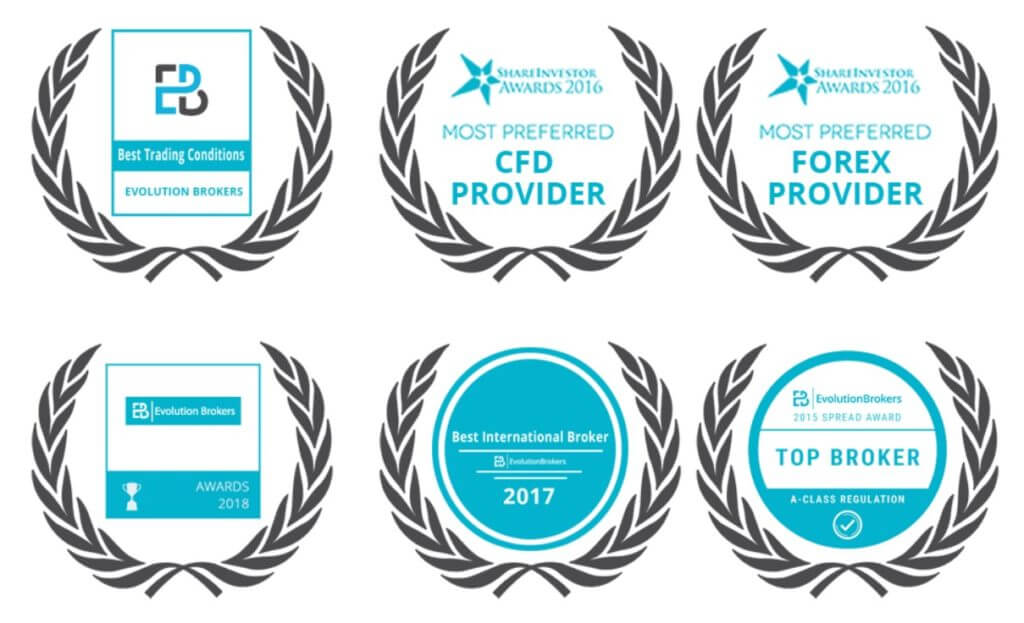 Conclusion
Evolution Brokers provide a competitive trading environment, there leverages may be set a bit high but there is the option to bring them a bit lower. Plenty of promotions on offer with reasonable requirements and the use of MT5 as a trading platform is a big plus. One of the major factors that may influence your decisions are the fees for depositing and withdrawing, it is a shame to see such high fees when the majority of brokers are trying to get rid of them. Plenty of instruments to trade including 41 crypto pairs which are great to see.
We hope you like this Evolution Brokers review. Please be sure to check out some of the other reviews to help find the broker that is right for you.