AK Global Markets is an FX and CFD broker with offices located in the Cayman Islands, Netherlands, USA, Singapore, Hong Kong, Italy, Poland, Sweden, the United Kingdom, Saudi Arabia, and Switzerland. AKGM aims to offer transparent trading with access to technological advantages while remaining reliable and providing top security. The company also claims to do all of these things at a reasonable cost to its clients. Stay with us to find out whether this broker upholds their mission statements.
Account Types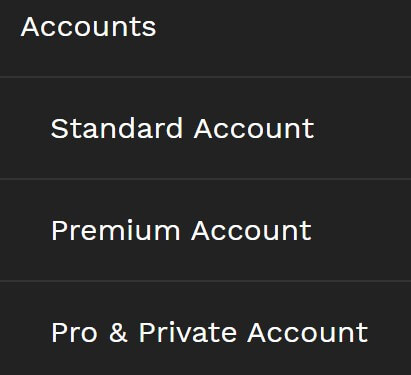 AK Global Markets offers Standard and Premium account types. The Standard account is designed for beginner and more experienced traders, while the Premium account is meant for professional clients that can afford the $500k deposit requirement, or who can meet the trade requirement of more than $500 million USD per month. The broker offers some extra benefits to Premium account holders, including one on one access with a senior trader, free access to training courses, briefings with the Chief Market Strategist, and discounted commissions.
The broker doesn't provide us with exact spreads for either account type and the website is vague when referring to commission fees as well. This could make it difficult to choose the best account type. We've listed all of the available conditions for both account types below.
Standard Account
Minimum Deposit: $500
Leverage: Up to 1:100
Spread: NA
Commission: 3% or more
Premium Account
Minimum Deposit: $500,000
Leverage: Up to 1:500
Spread: NA
Commission: 3%
Platform
The broker features the VetaTrader platform for download, in addition to their own trading platforms through the browser and on mobile devices. At first, we thought the broker had a typo since their trading platform seems to be so close to MetaTrader, which is the world's most popular trading platform. However, we did determine that there was no mistake. According to the website, VetaTrader is specially designed to run alongside other programs simultaneously, while supporting one-click deals, limit orders, and personalization options on the trader's station.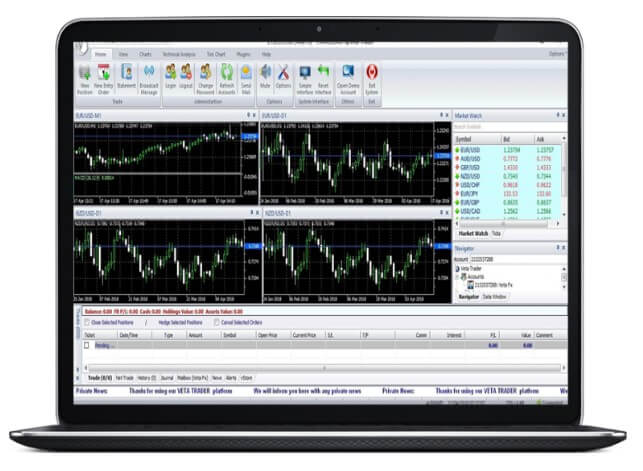 The web-based version would be better for clients that have a firewall or other security systems installed on their computers, as some seem to have had problems downloading the platform in those cases. The mobile platform features the most accurate rates and comes with a sleek design. One account username and password can be used to login to all three separate programs, making for a more convenient experience.
Leverage
On the Standard account type, the broker sets a maximum leverage cap of 1:100. Many traders do prefer to use a leverage of this amount or lower, but we have to point out that traders can find much higher options through several other brokers. Meanwhile, AK Global Markets saves its better leverage option of up to 1:500 for Premium account holders. In a way, it seems that the broker is offering opposite what other brokers would for their account types. For example, most would offer higher leverage on the more affordable account type, while severely limiting the accessible leverage on accounts that require large deposits. Those that would like to open the Premium account may benefit from the rarely high leverage option offered by this broker.
Trade Sizes
The website isn't forthcoming with information related to trade sizes, margin call and stop out levels, or whether scalping and hedging are allowed. This isn't surprising, considering that the broker's website can be vague in several different areas.
Trading Costs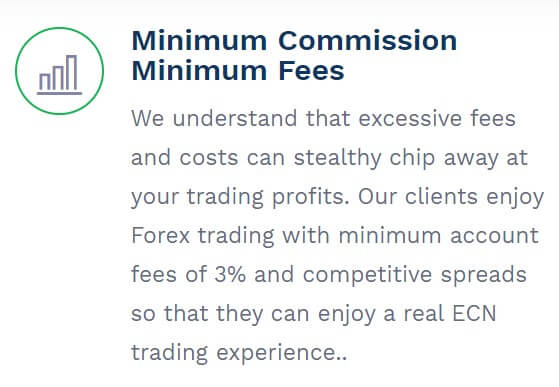 AK Global Markets profits through spreads, swaps, commissions, and dormant account fees. On their website, the broker mentions minimum account fees of 3%. We're assuming that this is the commission amount on Premium accounts, and due to the fact that those accounts advertise discounted commissions, there's a good chance that the account fees are higher than 3% on Standard accounts. Otherwise, commissions could be 3% on Standard accounts and cheaper once discounted on Premium accounts.
As for swaps, traders can expect to see these charges on positions that are left open overnight, with triple charges occurring on Wednesdays. The only way to view the long and short swap values would be through the trading platform. In the case that an account remains dormant for six months, the broker will begin to charge a monthly fee of 10% of the available balance.
Assets
The broker's asset portfolio includes currency pairs, commodities, cryptocurrencies, indices, and stocks. Aside from giving us a list of these categories, the website doesn't provide us with any information about how many instruments are available or what we would see in each category. This left us wondering how many currency pairs were available and just how diverse the assets in each advertised category were overall.
Spreads
One of our biggest concerns with this broker is the absence of any exact information on spreads. The product pages don't give us any detail, so it is impossible to guess the typical spreads associated with each account. The broker does mention that their spreads are competitive, but it seems that most brokers make this statement, whether options are actually competitive or not. It could certainly be disappointing to make the 500k deposit for the Premium account and to then find out that spreads are above an average amount.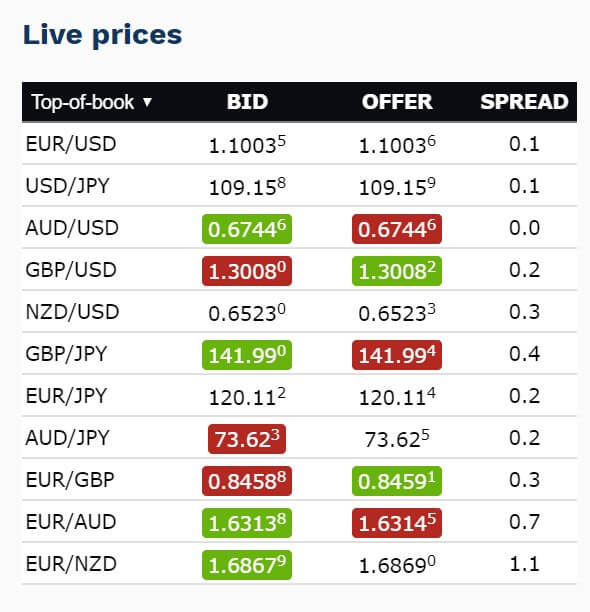 Minimum Deposit
It costs $500 to open a Standard account and the account holds a maximum balance of $50,000. The Premium account requires a deposit of at least $500,000 USD and tops out at $250,000. Many will be limited to the Standard account alone because of the high requirements, while some may not be able to afford either account type. Elsewhere, traders can find accounts that only ask for $100 deposits or less.

Deposit Methods & Costs
Accounts can be funded through cards and bank wire transfer. There is a maximum combined limit of $10,000 USD/EUR/GBP per debit/credit card per month. This means that clients opening the Premium account type will be forced to deposit through wire transfer, as it is the only method that doesn't set a maximum funding limit. There is no information about any potential fees that will be charged on deposits. Hopefully, the broker would only charge fees on withdrawals.
Withdrawal Methods & Costs
Withdrawals must be made back to the same card or bank account that was used to deposit in the same currency. Withdrawals are subject to processing and handling fees, which will be deducted from the transaction amount. The broker doesn't provide those exact fees, which is likely a sign that the fees could be high. There is also a withdrawal minimum of $3,000 through bank wire, which could leave some clients without the ability to withdraw funds equaling $2,500 or more. We would recommend avoiding bank wire deposits for this reason, unless you've chosen the Premium account, as there is no other choice.
Withdrawal Processing & Wait Time
Withdrawal requests are typically processed within 5 business days of receipt. Once the request has been approved, it can take up to 10 business days for the funds to reach the client's bank account or card. The broker also mentions that they are not committed to any certain timeframe for processing withdrawals, so it may take longer for funds to be sent.

Bonuses & Promotions
At this time, the broker isn't offering any extra promotional opportunities. It's always nice to see deposit bonus options available, although this isn't something that we'd consider to be absolutely necessary. If you decide to sign-up for an account, you should keep an eye on the website to check for any future updates.
Educational & Trading Tools
Rather than focusing on providing educational material, AK Global Markets focuses more on market analysis, trends, and news. In addition, the website provides an economic calendar and free demo accounts. Overall, we do wish that the broker would offer some resources that are aimed more towards educating traders.
Demo Account
It is possible to open a demo account by clicking on "Platforms" at the top of the webpage and then clicking "Open Demo" to the left of the page. The website will then require the trader to fill in a few basic personal details (name, phone number, country, email, DOB, and gender). From there, traders will be able to open a free demo account in order to practice or test out the market. If you're unsure about the broker's lesser known trading platform, it may be a good idea to open a demo account in order to get a feel for the platform before deciding whether to open a live account.
Customer Service
A member of the broker's support team can be contacted through phone or email, or by filling out a contact form on the website. Sadly, we don't see any instant contact options like LiveChat or Skype, and there is one business day waiting period for email responses. Traders will find that the broker has multiple email addresses for different departments, in addition to several different contact numbers for different offices. All contact information has been listed below.
Email
Sales: sales@akglobalmarkets.com
Support: support@akglobalmarkets.com
Compliance: compliance@akglobalmarkets.com
CEO Department: ceo@akglobalmarkets.com
Marketing Department: marketing@akglobalmarkets.com
Dealing Room Department: tradingroom@akglobalmarkets.com
Phone
Cayman Islands: 1888004278
USA: +13024988325
Hong Kong: 800901734
Italy: 800790735
Poland: 008001125093
Sweden: +46842002694
United Kingdom: 08006525494
Saudi Arabia: 8008147890
Switzerland: 0800838106

Countries Accepted
We couldn't find any mention of specific restricted countries on the website. To be sure, we did check out the account registration page to see if any options were missing. The United States isn't on the list, but those residents will be able to sign-up for an account by choosing the "US Minor Outlying Islands". Japan and other commonly restricted countries are on the list, but traders will want to reach out to support if their country is missing.

Conclusion
AK Global Markets offers clients investment opportunities in currency pairs, indices, commodities, cryptocurrencies, and stocks. The broker offers two different account types and features their own trading platforms, in addition to VetaTrader. Traders that don't have the $500k deposit for the Premium account will be limited to a Standard account, which has a deposit requirement of more than twice the industry average. Leverage options are limited to 1:100 on Standard accounts, but the broker does offer an impressive cap of 1:500 for Premium account holders.
At first glance, the broker's website seems to be detailed and transparent, but upon further investigation quickly reveals that there isn't much detail about the available assets, spreads, trade sizes, exact commission costs, and other important details. Accounts can only be funded through card and wire transfer. The broker sets an insane withdrawal minimum of $3,000 for wire withdrawals, which will leave many clients with thousands of dollars stuck in their account.
There aren't any instant contact options for support, but the broker does provide direct phone numbers and email addresses. At this time, there aren't any bonus opportunities and aside from demo accounts, educational resources are nonexistent. Traders will need to consider the fact that the broker's lack of transparency leaves many important details unclear and that there aren't any obvious benefits before opening an account.