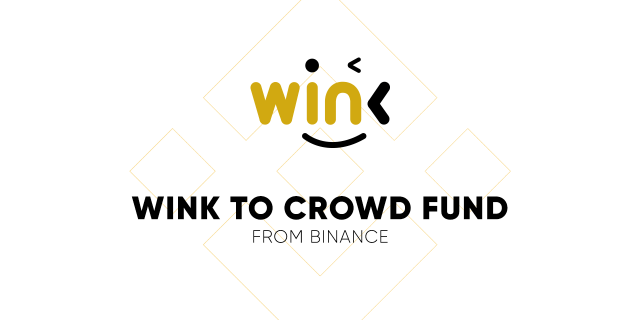 Gaming has been a favorite pastime for millions of people across the world. And with the blockchain, online gamers are set for an even more phenomenal experience – honest payouts, transparency, cryptographically-secured infrastructure, and more. 
Multiple blockchain-based gaming platforms have emerged in recent years, seeking to offer gamers a fundamentally different experience. WINk (formerly TRONbet), a project based on the Tron blockchain, is one such platform. 
The WINk team has created an entire ecosystem to provide users with high-level gaming experiences. On the platform, developers can also build decentralized applications (DApps) with a raft of available tools.
In this article, we'll explore the WINk platform as well as its utility token, WIN. 
How WINk Works, and Participants 
#1. Developers 
WINk features a set of development tools for developers to create high-performance DApps while the network handles the rest. Developers then pay a small fee out of their DApp income back to the system. 
#2. Community
These are users of the platform. The more a user plays, the more tokens they can earn. Users can choose their favorite DApps and stay loyal to them in exchange for rewards, promotions, and special access.
#3. Token HODLers 
Token holders are the backbone of the WINk network. DApps on the platform will share their wins with WIN holders through the "WinDrop" program, whereby users are incentivized through TRX tokens. The amount of TRX tokens awarded to a user depends on how much Win Power they hold. 
The WINk Ecosystem
The WINk team believes the future of blockchain is made of decentralized autonomous organizations (DAOs), cryptographic voting systems, and up-to-date collaboration interfaces. This is a responsibility that WINk intends to tackle head-on by providing high-performance DApp creation tools. 
On the platform, users can choose the most premium games, with the certainty that their money is safe in a rigorously tested environment. The user community will be actively involved in projects and have a say on what updates to be made. 
With that, the WINk ecosystem will support the following features.
#1. Developer Portal
WINk will enable the latest software development kits, application programming interfaces, and the latest technology to seamlessly connect everything. This photo will also feature tools for developers to use the blockchain, join mining pools, use social tools, and more. With these, both experienced and beginner developers can enjoy the creative process – for the benefit of the whole network. 
#2. DApp Store
The DApp store is where developers will deploy their DApps distribution. If a DApp passes the approval, it will be listed in the store. The editorial team at WINk will also review DApps and provide feedback to users from time to time. 
Developers can also pay for ads on the DApps to attract new users to their games. Part of the payment will go to WIN holders based on how much Win Power they have. 
#3. Payment Services
Developers can deploy WINk's payment service into their applications, making for easy and frictionless payments. And users can make payments with crypto, as well as with their credit and debit cards. They can also withdraw their crypto to Fiat money at any time. 
#4. Wallet 
The WINk team will create first-class wallet services that are optimized for the WINk ecosystem and community. There's also plans to expand access for the platform so that any crypto holder, no matter which crypto it is, can take part in the ecosystem. 
#5. Regulatory Compliance
The WINk team will play by the regulations for different jurisdictions and obtain the requisite licenses to operate in these jurisdictions. This is geared towards preventing the platform from being shut down by authorities and so that the platform continues to provide value to gaming fans all over the world. 
Some of WINk's Key Products
As a gaming platform, WINK has already on-boarded a variety of super fun products for users. Some of these include the following: 
#1. Dice 
Dice fans can be assured of a good time on the WINk platform. The game was the platform's flagship product when it started in 2018. 
#2. Moon
Care to experience some of that exhilaration of the crypto market? Then Moon is the game for you. You get paid by a multiplier that begins at 1x and can go all the way to 250x. The multiplier increases slowly but can come crashing down to the lows of zero at any point. You can cash out at any multiplier level, depending on your appetite risk.
#3. Ring and Duel 
This game lets you "cross your fingers and go for the gold." The game is pretty simple, but you stand a chance to reap a 50x payday. The game involves choosing which color you think the wheel will land on. Grey rewards you two times the wager, red three times, blue five times, and gold 50 times. 
#4. Slots
WINk has teamed up with first-rate slots machine developers to give users a genuine casino experience. Games like Bison Trail are a ubiquitous feature in the casino world, and now you can enjoy it, together with over 30 more slot games. 
#5. Table Games 
If you're a table game fan, you find all your favorites, including sic bo, blackjack, roulette, baccarat, and Russian poker. 
#6. Poker 
WINk also features poker, and the platform helps to add more exciting features like tournaments to its already vibrant poker atmosphere. WINk hopes to become the go-to blockchain poker hub, injecting decentralization, transparency, and affordability to the game. 
#7. Hyper snakes 
Developed by MixMarvel, the acclaimed creator of Hyper dragons, Hyper snakes is a thrilling and competitive game that allows you to win crypto just for participating. You can also stake TRX and gain access to compete for massive prizes. The Hyper snakes game's mechanics go like this: control your avatar, connect dots to become the biggest snake in the arena, and defeat other snakes to walk away alive – but only if you're good enough. 
The WINk Token 
WIN is the native cryptocurrency of the WINk platform. It's based on Tron's blockchain, which the team picked due to its high scalability and free transactions. WIN holders are the core users of the platform and are rewarded for their support of the token. The token has the following uses: 
 As a staking and governance mechanism

When users HODL WIN, they help preserve resources by decreasing the cost of transactions

Much like in gaming establishments in the real world, WIN token holders will gain access to exclusive experiences and treats

WIN holders will get the benefit of gameplay discounts in various forms
WIN's Distribution
WIN's distribution was done in the following fashion: 
3.75% to the project's reserve account

5% to the launchpad sale

7% to future platform development

9% to gaming partnerships

6.25% to strategic partnerships

5% to the airdrop program

12% to the initial community

15% to the seed sale

10% to the team

27% to the ecosystem reserve
Tokenomics of WIN
As of September 2020, WIN traded at $0.000106, with a market cap of $33,356,866 that placed it at #187 in market rank. The token's 24-hour volume was $2,628,280, its circulating supply was 313,607,571,387, and its total supply was 999 billion. WIN's all-time high and all-time low was $0. 000472 (Aug 01, 2019) and $0.000041 (March 13, 2020) respectively. 
Buying and Storing WIN 
You can find WIN tokens in a variety of reputable exchanges, including Binance, Poloniex, PoloniDEX, DigiFinex, BitHumb, DragonEX, KuCoin, JustSwap, HitBTC, and more. The token can be found paired with USDT, TRX, and BNB. 
WIN is based on Tron, meaning it can be stored on any wallet that supports TRX. Examples include TronLink, imToken, Trust Wallet, Ledger, Huobi, and Cobo Wallet. 
Final Thoughts
Gaming fans are guaranteed a ton of fun in the safe, secure, decentralized environment that is WINk. Not only does it feature your favorite games, but you also get to earn crypto for simply participating. The WINk platform is worth keeping an eye on.