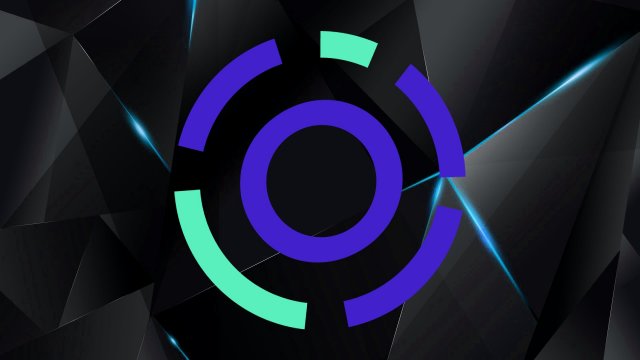 Blockchain is a distributed ledger technology that's immutable, decentralized, and transparent. Immutability means records that go on the blockchain can never be deleted, reducing fraud. Decentralized means that no single entity can censor operations and transparency, injecting a new level of accountability. These qualities make the blockchain a revolutionary tech that can change how organizations and even society itself does things.
This would already be possible if the current blockchain setup wasn't so fractured – as blockchains exist and act independently. In a decentralized economy, blockchains across various sectors would be interoperable, allowing for the seamless transfer of data and value. 
Aion is a blockchain framework that wants to make this possible.
What's Aion? 
Aion is a third-generation blockchain system whose goal is to facilitate blockchain interoperability. On the platform, both public and private blockchains can achieve three functionalities: scale, spoke, and federate. Aion is able to connect various chains but still maintain its own independent blockchain. 
The scale, spoke, and federate functions are the core offerings of the network. Below, we'll take a look at what each means, and its implications for Aion and connected blockchains. 
What does Federate, Spoke, and Scale Mean? 
Aion envisages being "a networked, federated blockchain to integrate these separate spokes." With these, it hopes to empower organizations to: 
#1. Federate – Aion implements a bridging mechanism to allow blockchains to send data and value amongst each other.
#2. Spoke – Provide customized solutions for blockchains
#3. Scale – Aion utilizes a high-performance virtual machine to enhance scalability.
Why is AION a Third-generation Blockchain? 
First-generation blockchains comprise the Bitcoin blockchain and others that were inspired by it. The problem with the first generation blockchains is they only allow the transfer of digital value, without the ability to put any conditions on those transfers. Also, these blockchains struggle with scalability. 
The second generation of blockchain was brought along by Ethereum, and it introduced the concept of smart contracts and decentralized applications. Smart contracts are contracts that are self-verifying and self-executing. They allow individuals to exchange value in a fraud-free, conflict-free, and publicly available manner. Since smart contracts are self-verifying and self-executing, they eliminate the bloat caused by the presence of intermediaries. Decentralized applications are a new kind of application that is free of any regulatory control or censorship.
Second generation blockchains prove to everyone that production could be used for more than transferring money. However, this generation proved to have its own problems. As interesting cases of these capabilities sprung up – with more users flocking in, this generation proved to lack the ability to handle massive transaction volumes. 
AION is a third-generation blockchain, courtesy of being a blockchain that's part of a future where blockchains will operate in a hub and spoke model that's a lot like the internet. 
Why Does Interoperability Matter? 
The interoperability of blockchains is incredibly important. Let's see why. The current blockchain environment consists of blockchains acting independently of each other. It's hard for Bitcoin to communicate with Ethereum and vice-versa. As a result, it's hard to swap their respective cryptocurrencies directly with each other. 
This problem is currently solved by crypto exchanges. And that right there is the problem. Most of these exchanges are powerful, centralized entities that are nothing like the original idea of cryptocurrency: decentralized finance. On top of that, thanks to being centralized, these exchanges have a single point of failure, which means they have a single point of attack and are thus insecure. The countless incidents of exchanges hacking illustrate this well enough. 
Also, the current lack of interoperability means that blockchains cannot interact with traditional systems like banks. This kind of puts a damper on the dream to achieve mainstream adoption for blockchain. 
If we're to realize a decentralized future, we'll need to realize blockchain-powered entities that can communicate with each other. For instance, a hospital that has its medical records of patients on the blockchain will need to be interoperable with an identity system blockchain so as to automatically verify the identity of the patient. 
Who are the Participating Networks? 
A participating network is one that meets the requirements needed to be on-boarded into the Aion ecosystem. Aion-compliant blockchains meet the following conditions:
Are decentralized in some way and support procedures like atomic broadcasts and transactions

Can recognize and distinguish interchain transactions from regular transactions

Are aware of a consensus protocol utilized by the connecting bridge and  can store transactions that have been deemed valid

Can implement locktime to freeze up tokens/coins on the network if and when needed
What's the Aion Virtual Machine? 
The Aion Virtual Machine (AVM) is a customized version of the Java Virtual Machine. AVM is designed to achieve high performance, robustness, and enable determinism. The AVM is customized to be able to execute chain logic in distributed networks. It's also cushioned to withstand instances that are likely to arise in such scenarios. AVM's implementation has the following properties: 
Performance – is able to use machine-friendly instructions to achieve a high-level performance.

Stability – achieved by utilizing an isolated sandbox environment, in which new features are tested before moving to the production environment

Determinism – which is achieved through a full-featured blockchain development kit as opposed to a regular software development kit

Backward compatibility – allowing for chain logic to always be executable as the machine evolves
5 Types of Users on the Aion blockchain
During the North American Bitcoin conference 2018, Aion founder Matthew Spoke talked about five kinds of users that can utilize the Aion network: 
#1. The Startup 
Many startups want to incorporate blockchain, but they have a knowledge gap when it comes to blockchain. With Aion, they can plug in and connect to blockchain-based solutions. 
#2. The Enterprise – Aion wants to connect the legacy world to the blockchain world and has dedicated massive resources to understanding what has kept these two apart.
#3. The DApp developer – these are developers who have been at the game using blockchains such as Ethereum and EOS but have been constrained to only one protocol. Aion will make it possible for them to switch across various protocols. 
#4. The Validator – these are people who take care of consensus in the Aion network.
#5. The Bridge Builders – these are people who are in charge of interchain transactions.
Who's on the Aion Team? 
Nuco, an enterprise software company, is behind Aion. The company is involved in building secure and scalable blockchain solutions for many types of markets. The team's led by Nuco CEO Matthew Spoke, who also sits on the board of the Ethereum Enterprise Alliance and is a fintech advisor for the Ontario Securities Commission.
CTO Jin Tu has 15+ years of experience in Enterprise Engineering and more than four years of experience in blockchain. 
The Aion Token
The Aion token is the native token for the AION network and secures the network, facilitates the creation of new blockchains, as well as monetizing bridges that connect various blockchains. The token is tradable and runs on the Ethereum blockchain. Once Aion launches its own mainnet, token holders will be able to convert them to the official Aion tokens. 
Where to Buy and Store AION
AION can be purchased from any of several exchanges – including Binance, BitHumb, Bitvavo, KuCoin, DragonEx, LATOKEN, and Bitfinex. 
As an ERC20 token, AION can be stored in any wallet that supports Ethereum. Great choices include: Parity, ethaddress, Guarda, Trust Wallet, and popular hardware wallets Ledger Nano and Trezor. 
What's the Market Look Like for AION?
As of June 25, 2020, Aion traded at $0.101558, while ranking at #119 in the market. The token has a market cap of $43, 637, 697, and a 24-hour volume of $2, 206, 565, and a circulating supply of 429, 683, 147. Aion has an all-time high of $10.00 (Jan 07, 2018) and an all-time low of $0.040638 (Mar 13, 2029).
Final Words
If the world's future economy is going to be decentralized, then the ability for blockchains to communicate and interact is non-negotiable. Aion is one of the initiatives leading the way in this regard, and with a brilliant team, the project should be able to register important milestones. The entire blockchain space is watching to see how it goes.