Tier1FX 2013 is a division of Hogg Capital Investments Ltd, which is an online brokerage-based company that is located in Malta and registered under the regulatory authority of the Malta Financial Services Authority (MFSA) with license number C18954. The company claims that its core values are based on fairness, trust, and integrity, while their regulatory status of a pure STP broker helps to ensure that their client's needs are always aligned with theirs. Investment options include FX pairs, cash indices, and cryptocurrency CFDs, all of which can be traded from multiple platforms. If you're considering this broker, you'll want to stay with us to find out more about the conditions associated with their live account.
Account Types
Tier1FX features one main account type with STP/DMA execution that asks for an entry-level $1,000 USD deposit. Several of the account's features can vary depending upon certain factors. For example, one's access to a higher leverage cap would be based on retail or professional status. Retail clients can only trade with a 1:30 cap, while professionals can use a 1:100 cap and others could supposedly access a 1:200 cap. Commission charges also differ slightly, depending on whether the account is funded in USD, EUR, or GBP. GBP-based accounts pay the lowest charges, while USD-based accounts are charged the highest amount at $1 more round turn.
Average spreads start from a low 0.2 pips on EURUSD. One advantage to choosing this broker would be access to multiple trading platforms. Options include the familiar MetaTrader 4 platform and other options like Fix API, Fortex 6, etc. The account supports micro tradable lots and offers separate stop out levels based on retail or professional status. We've provided a quick overview of these details below.
Tier1FX Standard Account
Minimum Deposit: $1,000 EUR/USD/GBP
Leverage: Up to 1:30 (retail), 1:100 (professional clients), 1:200 others
Spread: From 0.2 pips
Minimum Maximum Trade Size: 0.01/NA
Commission: $4.50 on FX pairs in GBP/$5 in EUR/$5.50 in USD

Platform
The broker provides traders with the ability to choose from multiple trading platforms, including our personal favorite, MetaTrader 4, in addition to JForex, Fortex 6, Fix API, and Fix API through MT4. All of the platforms are accessible via desktop download on Windows, Linux, and MAC, mobile (iOS & Android), and web-based versions. We've provided a more detailed list that explains some of the advantages associated with trading through each of the platforms.
MetaTrader 4 (MT4)
30 pre-installed technical indicators, 3 chart styles, 9 timeframes
Customizable & navigable interface (multiple colors & layouts)
Support for EAs, one-click trading, 35+ languages, and more
Most available and preferred platform available among forex brokers
JForex
180+ technical indicators
Advanced charting
Analytical tools
Multiple order features
Available in more than 20 languages
Fortex 6
Multiple order types, one-click trading, advanced charting and technical analysis
Available in multiple languages with a user-friendly interface
FIX API (also available through MT4)
Runs with a light setup that makes the program ultra-fast
Best for those with advanced programming knowledge and skills
Supports direct market access and EAs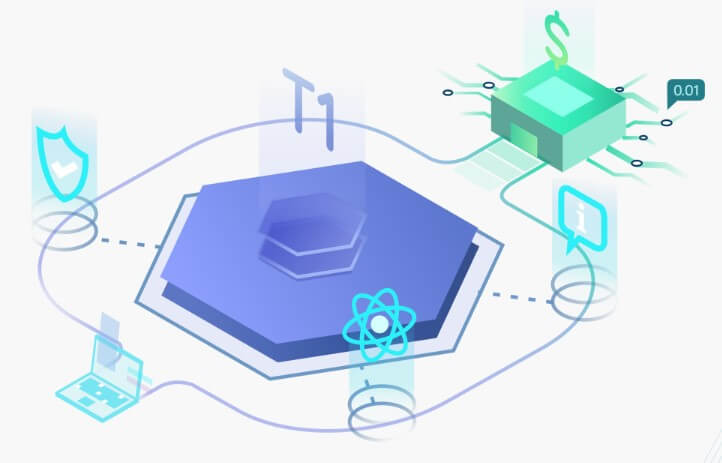 Leverage
Tier1FX offers different leverage caps based on the client's categorization. There are two tiers for retail clients, with the basic first-level tier offering a cap of 1:30 on majors as per ESMA standards, 1:20 on non-major currency pairs, 1:10 on commodities other than Gold, and non-major equity indices, and 1:2 on other CFDs. The second-tier offers leverage of 1:100 on all instruments (aside from CFDs on crypto pairs) for retail clients that are considered "professional".
According to the broker's website, a trader must possess the experience, knowledge, and expertise to make investment decisions in order to be considered professional. This status can apply to everyday traders, in addition to credit institutions, investment firms, and others. All other clients would be able to trade with a leverage of up to 1:200, but the website doesn't mention who would actually fall into this category.
Overall, the broker's leverage limitations are strict, and many other brokers would offer options of at least 1:100 without regarding one's experience level at all, of course, some regulators force companies to employ the stricter policies. This could help less experienced clients to avoid the pitfall of trading with high leverage without being prepared, which could result in losing a significant amount of invested funds, however, it would be nice to see the broker's 1:100 cap offered across the board.

Trade Sizes
The broker's live account supports a minimum trade size of one micro lot (0.01). EAs, hedging, and scalping are supported. The stop out level is set at 50% margin level for retail clients and 100% for professional clients. The website isn't indicative of maximum trade sizes or whether they differ based on one's status as a retail or professional client.
Trading Costs
Tier1FX breaks its costs into two categories; basic trading fees, which include spreads, commission fees, and swap charges, and admin fees. The basic fee information that is provided on the website applies directly to retail clients. Institutional and Partner clients can contact the broker for their own tailor-made fee solution. The broker charges commission fees based on the account's currency. EUR-based account holders would pay $5 (round turn) on FX options, $6 on commodities, and .50 on CFDs.
USD-based accounts would be charged the highest rates, at $5.50 on currency pairs, $6.50 on commodities, and .60 on CFDs. GBP-based accounts offer slightly lower charges of $4.50 on FX pairs, $6.50 on commodities, and .50 on CFDs. All account holders are charged commissions at a rate of 0.10% of the notational value for CFDs on cryptocurrencies.
Traders can view a weekly swaps calendar by navigating to the "Contract Specifications" page and choosing the option underneath the chart. General financing charges are tripled on Wednesdays and triple swaps on CFDs are applied on Fridays. Note that the day on which triple charges are applied or the exact financing amount may change based on National holidays and volatile market conditions.
Admin fees are charged as a $20 USD or 15 EUR/GBP fee on bank wire withdrawals, plus a currency conversion fee that is 500 points over the sport FX rate. Note that the website specifically mentions that admin fees do not include extra charges like a dormant account fee or a maintenance fee.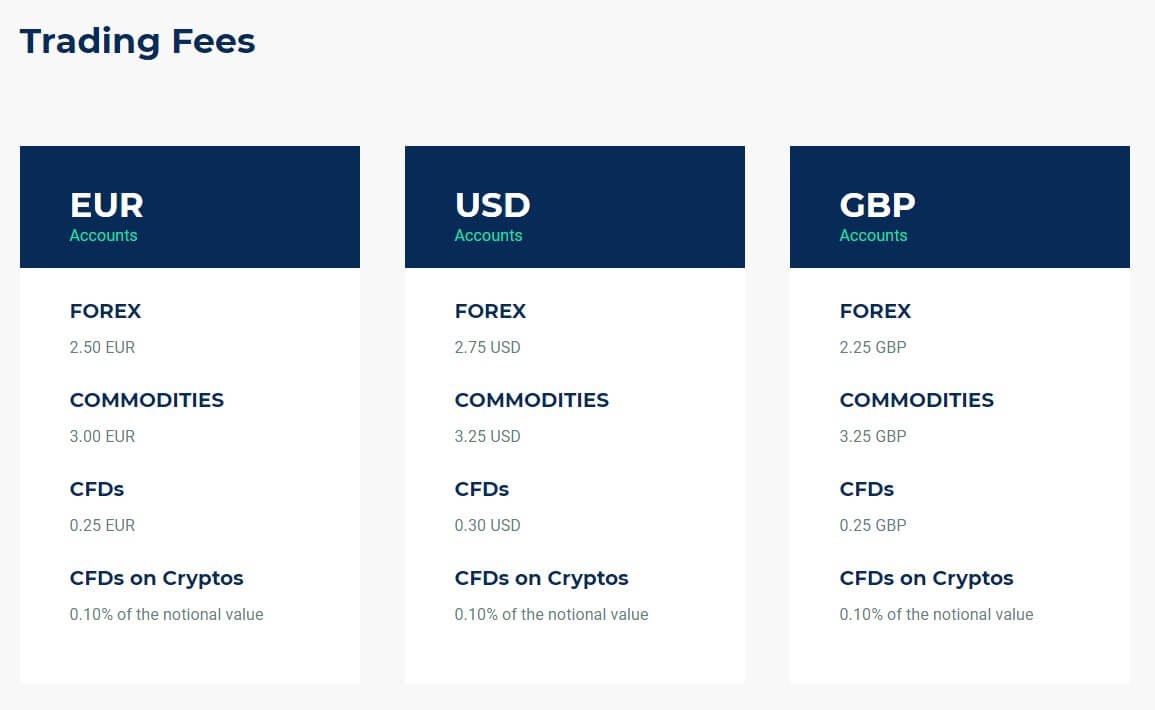 Assets
Tier1FX offers an impressive 60+ currency pairs, which certainly leaves room for an array of majors and minors, in addition to multiple exotic pairs. Traders will have access to instruments that aren't always featured with other brokers, especially considering that some cut the number of available FX options in half. Popular metal options Gold and Silver are also offered. On the downside, this broker doesn't offer much more variety-wise. Ten cash indices are available, with US & UK Oil being offered among those, alongside five cryptocurrency CFDs, including Bitcoin, Bitcoin Cash, Ethereum, Litecoin, and Ripple; however, this is the end of the list.
Traders will find that the variety of currency pairs plus the option to trade cryptocurrencies is ideal, although the fact that commodities, shares, bonds, and multiple other instrument categories are missing is a potential downside, depending on whether one typically trades those types of underlying assets.
Spreads
Average spreads are advertised as being as low as 0.2 pips on the currency pair EURUSD. This is certainly a competitive offer, and we're happy to report that Tier1FX does offer advantages based on their expensive initial deposit requirement. On the downside, the broker doesn't provide us with a list or live spread prices, so it is impossible to compare options on the website. The advertised EUR/USD typically has the tightest spreads, so we'd like to know how much higher options can climb on other currency pairs and cash indices. If the broker is really offering such advantageous conditions, it's odd that they don't provide spreads for each instrument in order to support their claims.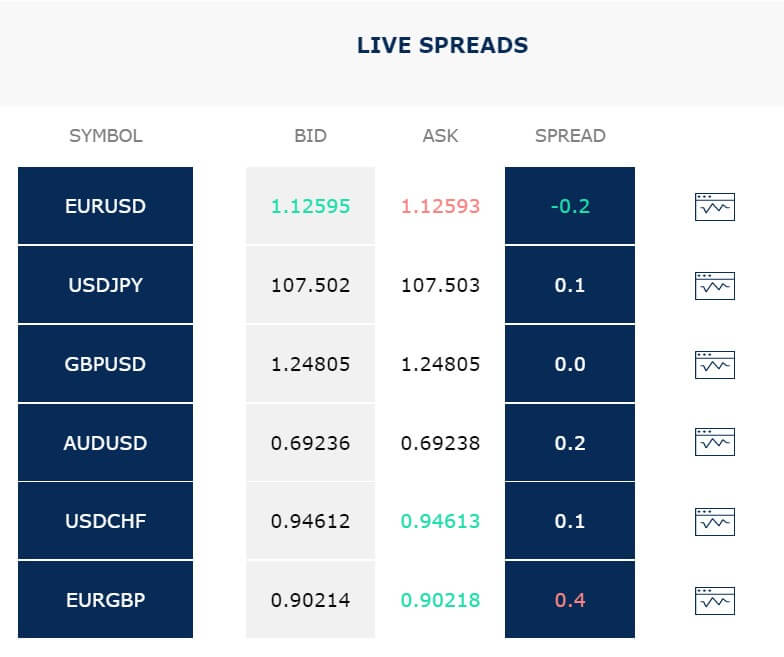 Minimum Deposit
Tier1FX requires a $1,000 deposit in USD, EUR, or GBP, making it quite expensive to start up an account with them. Elsewhere, traders can find minimum deposit requirements of around $100 or below, and some brokers have even done away with the requirements altogether. If the broker would introduce a lower-status account, like a Mini, Micro, or Cent account with slightly higher spreads, then it may be possible to avoid forcing some of their potential clients to look for another broker based on affordability. Beginners, those that like to make smaller test deposits, or any trader that simply doesn't have access to a larger amount of funds to begin investment will be affected negatively by the requirement.
Deposit Methods & Costs
Payment methods are limited to bank wire transfers and card deposits. Traders will not be able to fund through any extra e-wallets. Before the first deposit is made, the broker would require a color copy of the front and back of the client's card. Card copies should be emailed to support@tier1fx.com in order to avoid any funding delays. Third-party deposits are not accepted. The broker does not apply fees on incoming deposits, although it is possible that fees may be charged from the issuing bank. Funds are credited to the trading account the same day that they are received.
Withdrawal Methods & Costs
All withdrawals are credited back to the same bank account or card that was used to make the deposit. Profits can only be withdrawn to bank wire due to anti-money laundering policies. Tier1FX applies the aforementioned $20 USD or 15 EUR/GBP charge from their side on outgoing wire transfers. This amount is charged on top of any banking fees, which are typically $20 – $50 USD, depending on the particular bank. The broker directs clients to visit the "Transfers" section within the Client Portal to view any applicable fees on card deposits. It's a little disappointing that the website is less than transparent about those fees.
Withdrawal Processing & Wait Time
Withdrawal requests are processed by the company within 1 business day. Once funds have been sent, it may take several days for the amount to show up on the client's card. In the case of non-SEPA bank transfers, it can take 5-8 business days for funds to be received in the bank account.
Bonuses & Promotions
The broker does not offer any bonuses or promotional opportunities. Traders shouldn't hold out hope that these features will be added in the future since the company claims that they have decided not to pursue extra offers in lieu of investing in first-class liquidity, execution, and technology instead. This seems like a convenient excuse not to offer bonuses to their clients.
Educational & Trading Tools
Tier1FX only manages to offer demo accounts as their sole educational resource. Demo accounts could be considered the bare-minimum in education, so we aren't impressed by the option considering that we would expect all forex brokers to provide them. As for trading tools, the website is even more barren of options. Granted, the broker's supported trading platforms do come with some built-in tools, but even MT4 doesn't come with an economic calendar or various trading calculators.
Demo Account
Demo accounts are available through the broker's website for any trader that would like to use one. The broker imposes a 60-day time limit before a demo account will expire. This is better than the one-month expiration period implemented by many other brokers, but we always prefer to see unlimited demo accounts. Support is willing to consider requests to extend the life of the demo account, so long as one reaches out to support before the account expires, but this seems rather inconvenient when this should be available automatically. Fortunately, the account opening process is convenient and can be completed in less than five minutes. The broker also offers demo accounts on multiple platforms, which could be used to test out some of their available options.
Customer Service
The broker's customer support team is in the office 24 hours a day Monday-Friday. Tier1FX explains that they try their best to respond to all inquiries within 10 minutes, whether the chosen contact method is LiveChat or email. There are also two direct phone lines available. The 10-minute timeframe is certainty advantageous, considering that some smaller brokers can take 1-2 business days to respond to email requests. All contact information has been listed below.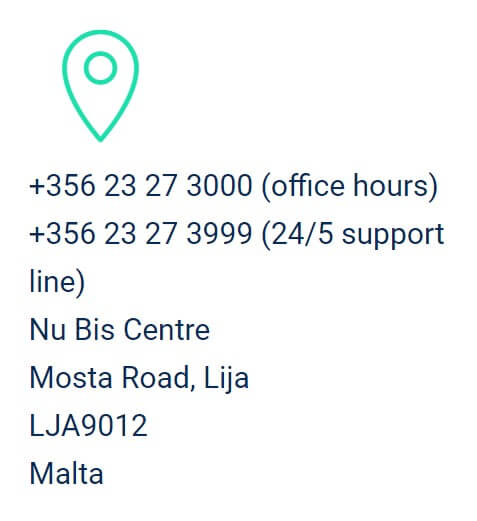 Phone
Office Hours: +356 23 27 3000
24/5 Support Line: +356 23 27 3999
Email
Sales: sales@tier1fx.com
Support: support@tier1fx.com
Applications: applications@tier1fx.com
General Info: info@tier1fx.com
Countries Accepted
Tier1FX does not offer services to clients from the USA, North Korea, Iran, Japan, and Spain. If one chooses any of those options on the sign-up list, a message will be displayed stating that service is not currently available to those clients. One possible away around this restriction would be to sign-up from the US Minor Outlying Islands for US clients, however, most of the restrictions are enforced. Tier1FX likely blacklists the aforementioned countries due to the fact that they are a more reliable regulated broker.
Conclusion
Tire1FX is a regulated forex exchange broker that offers 60+ currency pairs, metals, cash indices, oil, and CFDs on cryptocurrencies. The broker's investment list may be missing some familiar options and leverage options are restricted to 1:30 for most retail clients. Multiple trading platforms are available, including the most popular MT4, in addition to several other options.
The broker features one live account with a steep $1,000 USD/EUR/GBP deposit requirement. On the upside, the account does offer low spreads from 0.2 pips, with commission charges being based on the type of the account's currency. Funding options are limited to bank wire and card deposits. The broker charges a high 15 EUR/GBP or $20 USD fee on outgoing wire transfers on top of fees that are already charged from the bank's side. The website isn't transparent about fees on outgoing card deposits.
On the plus side, withdrawal requests are processed within one business day. The broker offers 24/5 customer service with an estimated 10-minute response time through LiveChat, email, or phone. As for promotional offers, trading tools, and educational resources, the website doesn't have anything to offer, aside from demo accounts, which are expected. If one can afford the broker's minimum deposit and finds the leverage options and tradable instruments to be sufficient, then there are certainly some advantageous trading conditions. Otherwise, it may be best to look for a broker with lower entry-level deposits and extra additional options.