Maximus FX is an online foreign exchange broker that focuses on currency pairs and some CFD options. The company is primarily registered in St. Vincent & the Grenadines, with operational and administrative offices located in Ukraine, Cyprus, Nigeria, South Asia, Russia, and Kazakhstan. Maximus FX is currently under regulation by the Financial Services Authority (FCA), making them more trustworthy than some of their unregulated competitors. This broker has been offering several advantages since its launch in 2013, including 0% commission on deposits, spreads as low as 0.2 pips, leverage options that go as high as 1:1000, etc. Stay with us to find out about all of those advantages and everything else you'll need to know before opening an account.
Account Types
Maximus FX offers four live account types: Mini, Standard, VIP, and Islamic. It costs $200 to open the broker's Mini account and requirements then jump to $1,000+ for a Standard account or better. Those of the Islamic faith have an advantage in having access to an account that was created specifically for them, instead of as more of an afterthought; however, those traders will have to afford the steep $50K deposit, otherwise, there is no second option. Accounts share more differences than similarities, including separate leverages, spread types, commission fees, margin call and stop loss levels.
Maximus FX focuses on trading currency pairs, although Standard, VIP, and Islamic account holders can request access to CFDs. Mini account holders won't have this option. If you're interested in taking part in ongoing promotional opportunities, you may want to consider that Standard accounts are the only account type that can earn both the Welcome Bonus and Rebate rewards. We've provided a quick overview of the various account details below, but we would highly recommend reading further sections to gain a clear picture of each account's advantages and disadvantages, especially when it comes to the spread types and commission charges.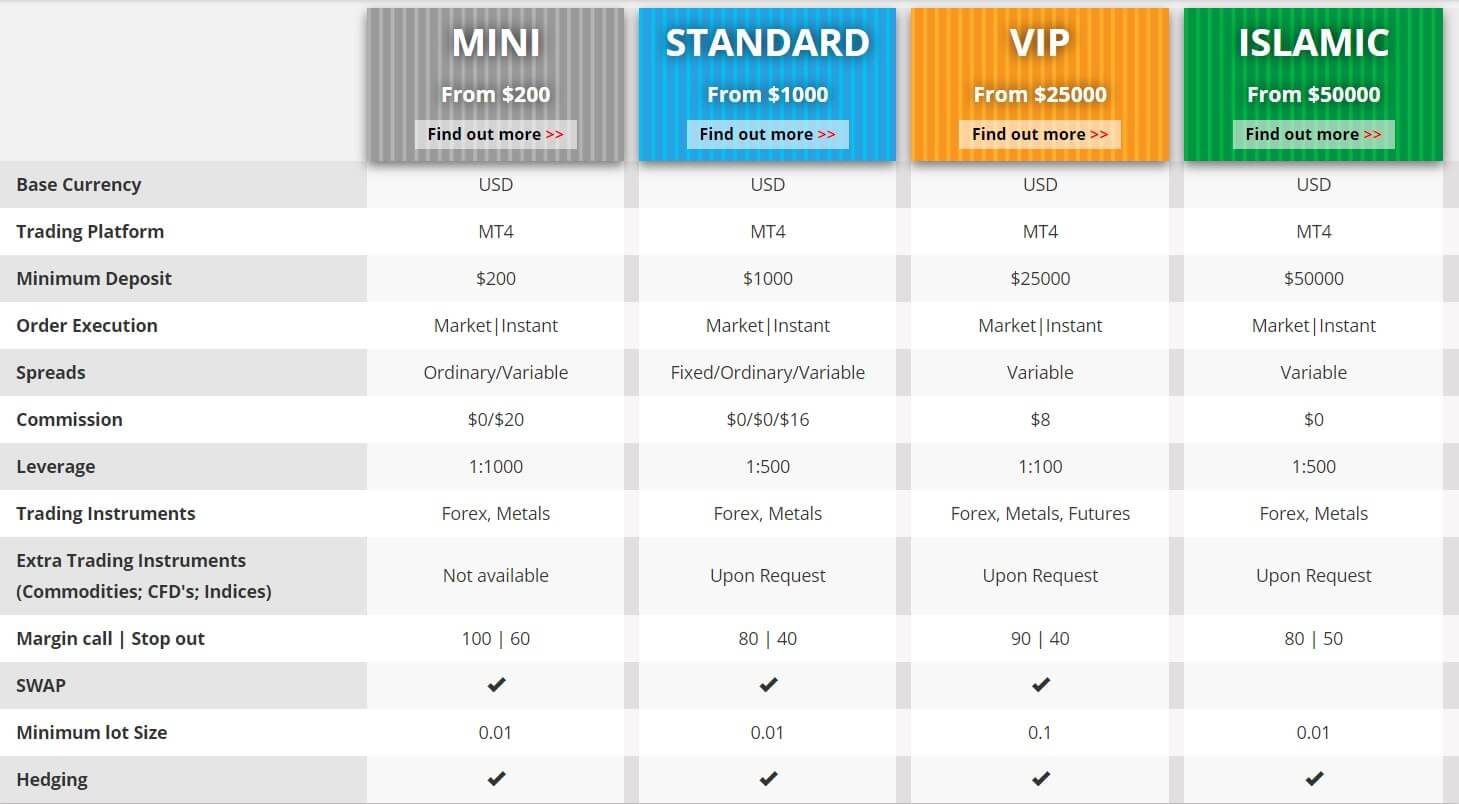 Mini Account
Minimum Deposit: $200 USD
Leverage: Up to 1:1000
Spread: Ordinary/Variable
Commission: $0 (ordinary spreads) or $20 (variable spreads)
Minimum Trade Size: 0.01 lot
Promotions: Rebate Bonus, Refer-A-Friend
Standard Account
Minimum Deposit: $1,000 USD
Leverage: Up to 1:500
Spread: Ordinary/Fixed/Variable
Commission: $0 (ordinary/fixed) or $16 (variable spreads)
Minimum Trade Size: 0.01 lot
Promotions: Welcome Bonus, Rebate Bonus, Refer-A-Friend
VIP Account
Minimum Deposit: $25,000 USD
Leverage: Up to 1:100
Spread: Variable
Commission: $8 per lot
Minimum Trade Size: 0.1 lot
Promotions: None
Islamic Account
Minimum Deposit: $50,000 USD
Leverage: Up to 1:500
Spread: Variable
Commission: None
Minimum Trade Size: 0.01 lot
Promotions: Welcome Bonus, Refer-A-Friend
Platform
Those that open an account through this broker will be trading from the award-winning MetaTrader 4 platform. Even with the more recent release of MetaTrader 5, MT4 has remained the most preferred trading platform on the market since its release in 2005. If you ask traders why the platform has earned so much credibility, you'll receive a variety of different answers – some mention the navigable, user-friendly interface, others boast about the built-in features, like charting tools, technical analysis objects, multiple timeframes, etc., and others simply enjoy having the ability to take part in scalping, hedging, trading micro-lots, having access to Expert Advisors, and multiple other supported features.
Another reason that MT4 remains so popular would be the program's accessibility options. Traders can download MT4 on PC, or on any device that supports Google Play (Android, tablet) or the App Store (iPhone, iPad) for trading on the go. The platform can also be accessed through the WebTrader, which is an ideal option for Mac users or anyone that wants to quickly access MT4 without downloading the program. MultiTerminal is yet another option for those that want to conveniently manage multiple trading accounts at once from one login. Links to all of these options can be found under the "Trading" section of the broker's website.
Leverage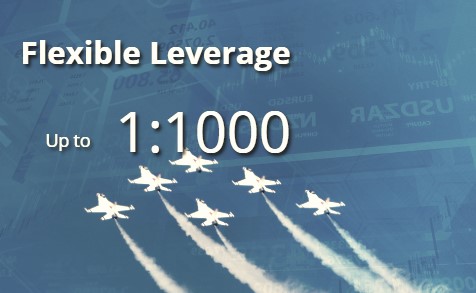 This broker offers leverage caps that range from a standard 1:100 level up to an impressive 1:1000 ratio. Along with the majority of other forex brokers, Maximus FX offers the higher caps on accounts that don't typically hold a large balance. This restriction is often implemented due to the high-risk experience associated with trading with a higher than average leverage. The Mini account would be the only account that offers the most generous 1:1000 option, while the Standard and Islamic accounts cut the offer down to 1:500. This amount is especially flexible for Islamic account holders since the account requires a significant $50K deposit.
The VIP account offers the lowest 1:100 cap. This option may seem much lower than the other options; however, many professional traders prefer to use a leverage at this level or below to play it safe. Regardless of which account you've chosen; the accessible leverage options are competitive. Traders will simply want to be sure to avoid using some of the broker's highest caps without prior experience in order to avoid risking their available capital.
Trade Sizes
Micro lots are supported on Mini, Standard, and Islamic accounts. The VIP account is the only exception with a one mini lot trade size minimum. The website doesn't actually cover the maximum trade sizes supported by each account. We do know that hedging is allowed on all accounts, but there is no mention of scalping or news trading. Maximus FX imposes preset margin call and stop-loss levels that differ for each account in order to stop accounts from going into negative territory. Note that stop out levels may change in situations with irregular market volatility, possibly being raised to 100%. The standard levels associated with ordinary trading conditions have been listed below.
Margin Call/Stop Out Levels
Mini Account: 100%/60%
Standard Account: 80%/40%
VIP Account: 90%/40%
Islamic Account: 80%/50%
Trading Costs
Maximus FX charges commission costs differently than other brokers. Rather than charging zero commissions or a flat rate for each account type, the broker decides whether charges would be applicable based on the type of spreads being traded. For example, if you trade with ordinary spreads on the Mini account, there is no commission charge; however, there is a charge of $20 per lot (round turn) if you choose to trade with variable spreads. As you can imagine, lower commission costs equal higher spreads, and vice versa. The Mini and Standard accounts offer multiple spread type choices, while VIP and Islamic account holders will only have the choice to trade with variable spreads. We've detailed the available spread types and their commissions for all account types below.
Mini Account
Ordinary Spreads (from 2.1 pips): Zero Commission
Variable Spreads (average 0.2 pips and up): $20 for FX pairs/$30 on metals
Standard Account
Ordinary Spreads (from 1.6 pips): Zero Commission
Fixed Spreads (fixed from 2.2 pips): Zero Commission
Variable Spreads (average 0.2 pips and up): $16 for FX pairs/$28 on metals
VIP Account
Variable Spreads (average from 0.2 pips and up): $8 on FX pairs/$22 on metals
Islamic Account
Variable Spreads (from 1.8 pips): Zero Commission
In addition to the spreads and commission costs, the broker also charges overnight interest fees. Trades that have been opened before 4:59 p.m. New York time/11:59 p.m. MT4 platform time will be subject to those charges, otherwise known as swap rates. These rates are tripled on Wednesdays to account for the upcoming weekend and may be modified for holidays. Islamic account holders will not pay any type of swap fees.
Assets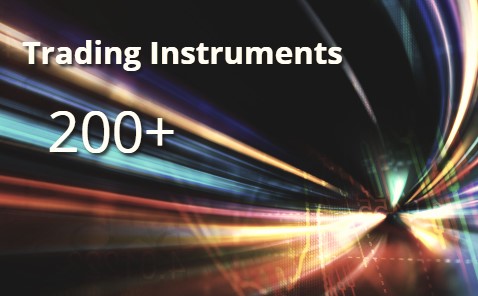 Maximus FX primarily offers currency pairs for trading. Options include majors, minors, and some exotics, totaling 37 options. Precious metals Gold and Silver are also grouped in with the available FX pairs. Some of those exotic options include the South African Rand, Turkish Lira, Swedish Krone, Russian Ruble, Norwegian Krone, and more. It's a little disappointing that the broker doesn't offer a larger number of FX options, considering that this is their primary focus. Commodities, CFD's, and indices are considered extra trading instruments, which are only available upon request for Standard, VIP, and Islamic account holders.
It's a bit odd that the broker doesn't simply offer these instruments to all clients, and the option can't even be requested on Mini accounts. This makes the broker's overall investment portfolio seem extremely limited when compared to the stocks, indices, bonds, energies, and other instruments that are often available elsewhere. We're also curious as to whether the "extra" instruments are available to any trader with an applicable account that asks for them. Most likely, the broker would pick and choose which traders to trust with access to otherwise readily available CFDs.
Spreads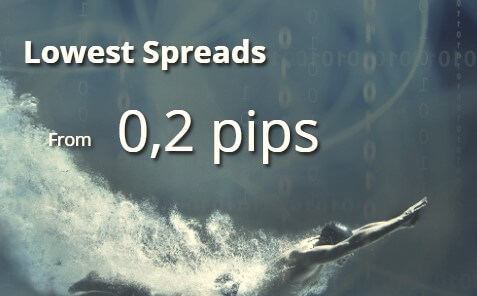 As we mentioned earlier, Maximus FX offers a more customizable experience by allowing traders to choose from different types of spreads on some of their account types. Remember that the chosen spread would affect the commission costs, so it is important to weigh those costs against one another. On the Mini account, spreads can be floating or ordinary. Floating spreads on this account start from as low as 0.2 pips and most of the options average less than 1 pip, aside from a few exotic options that have higher spreads. Compare this to the account's ordinary spreads, which range from 2.1 pips to 4 pips and higher, and it seems as though the floating spreads are the better choice until the $20 commission charge is factored in. Moving on to the Standard account type, options can be variable, fixed, or ordinary.
The variable spreads average of 0.2 pips and up. Fixed spreads start as low as 2.2 pips, while ordinary spreads start from 1.6 pips. The Standard account is the only account type that gives traders the opportunity to access fixed spreads. Under irregular market volatility, spreads may widen, even if they are fixed. Spreads on the VIP account average 0.2 pips and most of the currency pairs average below 1 pip. The Islamic account is commission-free, with spreads starting from 1.8 pips. Traders will want to note that anything above 1.5 pips would be above the industry average, while anything below this level would be ideal.
Minimum Deposit
If you're interested in opening an account, you'll need to deposit at least $200 to access the broker's most affordable account type, the Mini account. Compared to other options, the deposit requirement for this beginner account does seem somewhat steep. If you're looking to open a simple Standard account, you'll need to meet a $1,000 deposit requirement. If you don't have a lot of funds to start with, or you aren't looking to make a large deposit right off the bat, then these numbers may seem daunting. If you are prepared to make that large deposit, then the broker's VIP account may be a worthy option at $25,000.
Earlier, we mentioned an advantage that this broker offers specialized Islamic accounts for those that need to adhere to Shariah laws. On the downside, Maximus FX asks for a $50,000 deposit in order to open an Islamic account. This requirement may actually force some of those traders to choose another broker entirely if they cannot make the deposit. The more expensive account opening costs will serve as a disadvantage to beginners and those of the Islamic faith.
Deposit Methods & Costs
The broker accepts deposits through credit/debit cards (Visa, MasterCard, Maestro, and UnionPay), bank wire transfers, which also includes MoneyNet and Sberbank, and e-wallets Skrill and Neteller. Note that MoneyNet does not accept funds from clients in the USA, France, or Switzerland. Most of the payment methods are fee-free, with the exception of bank wire transfers, which would be charged a fee on the bank's side. In the event that a transfer is made for an amount that is more than $5,000, the company will reimburse any fees and add them to the client's trading account.
There are some minimum funding requirements for each payment method. The minimum is $500 USD for bank wire and MoneyNet, $100 for Sberbank, and $50 for UnionPay. All of the remaining methods have a minimum of $10 USD. It takes from 5 minutes to 3 hours for most deposits to be credited. Exceptions would be a 5-business day waiting period for bank wire and a 3-day period for Sberbank deposits.

Withdrawal Methods & Costs
Each accepted funding method is also available for withdrawals and commissions are charged on each method in various rates. A 5% charge is applied to all card withdrawals and there is a 3% charge on Neteller and Skrill withdrawals. All bank methods (bank wire, Sberbank, MoneyNet) will be charged a fee on the bank's behalf that depends on the total amount of the withdrawal. Traders will also want to be aware of specific withdrawal amount requirements for each payment method, as these restrictions could make it difficult to access your own funds later on. The minimum is $50 for card withdrawals, $100 for bank methods (or 6500 RUB for Sberbank), and $50 USD for Skrill and Neteller withdrawals. These requirements are somewhat steep and will likely cause frustration for some traders later down the road.
Withdrawal Processing & Wait Time
Visa, MasterCard, and UnionPay withdrawals are processed within 1 to 5 business days. Maestro withdrawals are processed much more quickly, within 5 minutes to 3 hours. Bank wire transfers also take 1 to 5 business days to be processed, while MoneyNet transfers take up to 3 days and Sberbank takes 15 minutes to 3 hours. It takes one business day for Skrill and Neteller withdrawal requests to be processed. Note that these timeframes exclude weekdays and public holidays, so traders will want to account for the extra timeframe if planning withdrawals around certain periods of time.
Bonuses & Promotions
An entire section of the broker's website is dedicated to promotions. The section is divided into bonuses and competitions, but there weren't any ongoing competitions at the time we checked. Fortunately, the broker is currently offering a 50% Welcome Bonus, a Rebate Bonus, and a Refer-A-Friend program. We've provided an overview of each opportunity below.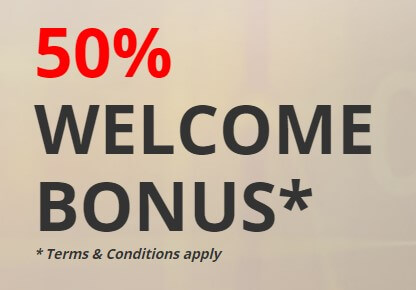 50% Welcome Bonus (Standard & Islamic accounts): After making an initial deposit of at least $200, traders would need to email finance@MaximusFX.com with their verified account number and promotion name. Deposits from $200 to $10,000 qualify for the 50% bonus and the broker will provide a personal offer to those depositing more than $10K. The bonus is withdrawable and 1 lot is equal to $4 USD worth of the bonus release.
Rebate Bonus (Mini & Standard accounts): This bonus rewards clients with a rebate based on their total number of traded lots. A completed lot size of 1 to 200 lots qualifies for a rebate bonus of $2.50 per lot, 201 to 500 lots qualify for $3.00 per lot, and 501+ lots qualify for $4.00 per lot. The maximum payout for this bonus per client is $4,000, or the equivalent in another base currency.
Refer-A-Friend: Once a friend registers an account and makes a deposit, the referring trader would need to email partners@MaximusFX.com with the friend's name and email address. The amount of the bonus reward would depend on the size of the referred friend's deposit. A $200 deposit comes with a $50 reward, $1,000 is rewarded with $100, $2,500 is rewarded with $125, $5K is rewarded with $150, $10K is rewarded with $200, and any amount above $10K will result in a larger reward based on the individual.
Educational & Trading Tools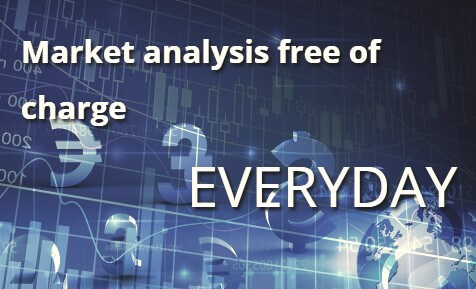 Maximus FX offers interactive educational resources in the form of individual training sessions, which covers financial markets, investment tactics, online trading, capital management, and trading psychology, in addition to webinars and seminars. Overall, the information covered in these one-on-one sessions is more advanced. Beginners will find a forex glossary and "What is Forex" section on the website, but these sections just don't provide much information. The website also covers analytics like market news, a weekly overview, technical analysis, and economic events. Even though the available resources are directed more towards those that have some experience, it is nice to see several different options available. Traders will also find a variety of tools built-into the MT4 trading platform, although there aren't any tools available directly on the website.
Demo Account
Maximus FX provides free demo accounts to any traders that would like to use one, with no associated risks. Demo accounts allow traders to practice in a live environment, under the same conditions offered on the broker's live accounts. The accounts have become a staple among forex brokers in general because of several key benefits they provide, like the ability to trade form the broker's chosen platform, to practice with different strategies or leverages, to find out if one is truly prepared to open a real account, etc.
It's easy to assume that these accounts are better suited for beginners, but even professional traders can gain some advantages trading from the simulation experience offered by demo accounts. In order to open a demo account through this broker, one would only need to select "Open Demo Account" from the top right corner of the website and then fill in a few quick details. Traders will be able to register and trade from their demo account within minutes.
Customer Service
The Maximus FX team is available 24 hours a day on weekdays and can be contacted through LiveChat, Skype, email, or callback request. While we were initially excited to see the instant support option LiveChat available, our experience suggests that the option is actually just a disguise for email requests. When we tried to reach out, the chat window simply asked us to leave a message. There was no indication that an agent wasn't available or that the broker would try to connect us with someone, even though it was during business hours. Our second attempt at a different time yielded the same results.
We were equally disappointed to see that direct phone numbers are not listed on the website, and traders will instead need to submit a callback request and wait for a response. If you decide to reach out through email, you should know that all of the company's offices and departments use the same email address, with the exception of the partners department and support for global clients. All of the provided details have been listed below.
Skype: MaximusFX_Support
General Inquiries: info@MaximusFX.com
Global Support: support@MaximusFX.com
Partnership Department: partners@MaximusFX.com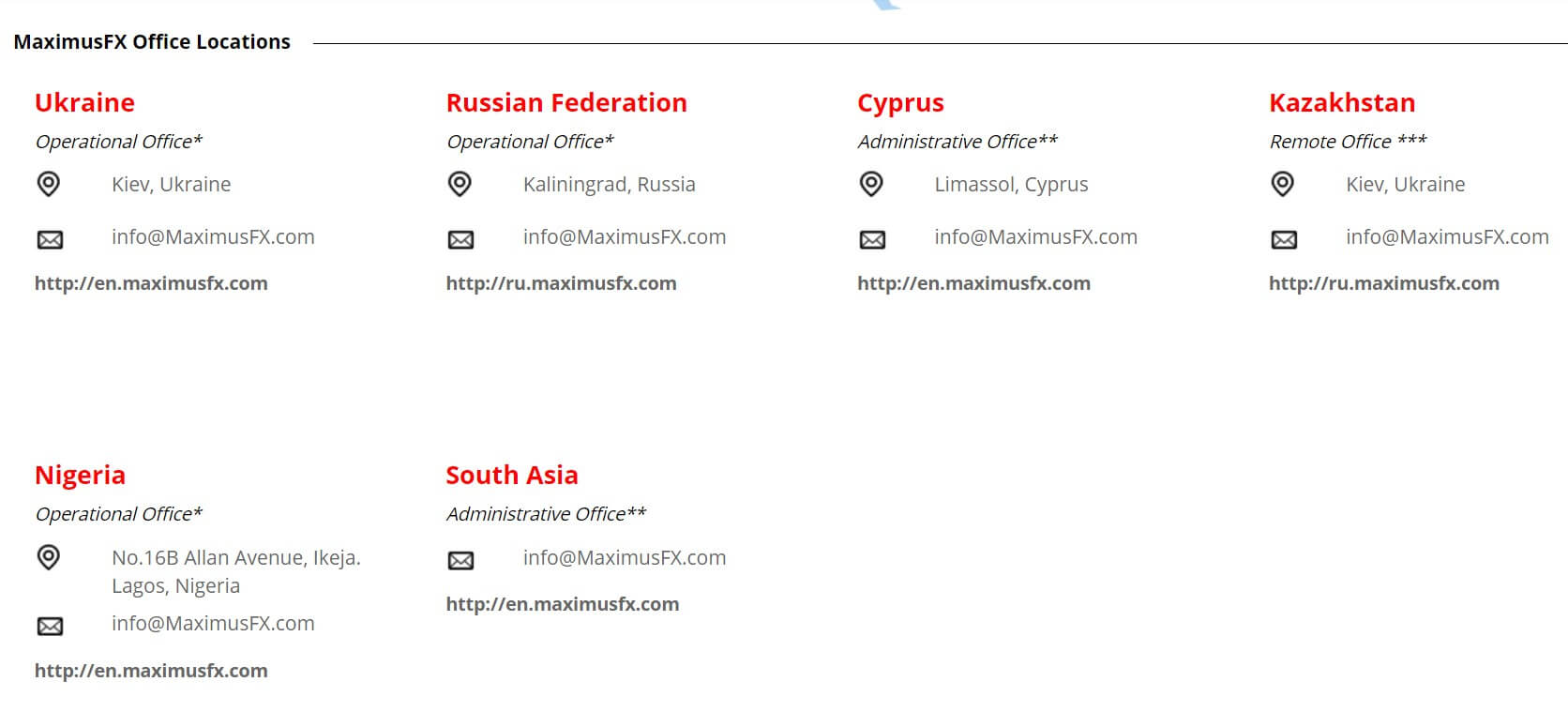 Countries Accepted
According to a statement at the bottom of the broker's website, Maximus FX does not offer service to residents of the United States, Iran, Cuba, Sudan, Syria, and North Korea. We weren't exactly surprised to see these locations listed since many of the aforementioned countries are often blocked from opening accounts based on regulatory requirements. As usual, we did head over to the registration page to double-check, and we were relieved to find that all of these options are in fact available as selectable countries. Note that some countries, like Iran, are listed in red, but the website will allow one to select those locations and register an account with no issue. In this particular situation, we were happy to find that the website's prior statement wasn't upheld.
Conclusion
Maximus FX is an online forex broker that primarily focuses on currency pairs and metals, with CFDs available to some clients upon request. The broker offers a generous leverage cap of up to 1:1000, but opening an account can be expensive. A $200 deposit is required for a Mini account and many traders that are looking to open an Islamic account may not be able to meet that account's $50,000 deposit requirement. Comparing the commission costs based on spread type can be confusing and it may be difficult for less-experienced traders to keep up with the full cost of their trades. If one chooses a commission-free spread type, then spreads on FX pairs and metals will run much higher. Accounts can be funded through cards, bank wire transfers, and a couple of e-wallets.
The broker imposes $50 and $100 minimum withdrawal amount requirements, which will make it difficult or impossible for some traders to access their funds for withdrawal. The customer support team is in the office on weekdays, but support does not seem to be active on LiveChat, even though it is available on the website. Traders can currently earn extra cash through the broker's Welcome Bonus, Rebate Bonus, and Refer-A-Friend program. Maximus FX also offers some interactive training sessions, webinars, seminars, demo accounts, and other resources to help educate their clients. Despite their disclaimer, the broker does offer service to clients in all locations. If you do decide to open an account, then one of the most important things to consider would be the spread types and commission charges for this broker in particular.