KFDX is a brokerage located in Hong Kong that operates under the trading name of KDFX CompanySelect Limited, which is registered by the FSA in St. Vincent & the Grenadines. The company describes itself as being a top-quality service provider that places a constant effort in advancing its services. From a quick glance, traders will find several qualities that stand out about this broker; however, there is more to KDFX than meets the eye. Stay with us to find out more.
Account Types
KDFX offers three live accounts; Mini, Standard, and VIP. From a glance, we noticed some attractive features – an account can be opened for as little as $1, spreads are competitively low, and leverage options are extremely flexible. We noticed one fact about the accounts that doesn't quite add up – both the Standard and VIP accounts advertise starting spreads from 0.3 pips, but the VIP account charges commissions, while the Standard account doesn't. This means that it would be in the trader's best interest to avoid the VIP account altogether. The only clear advantage associated with the account is a trading coach, who may or may not give bad advice, considering that the broker is a market maker. This might cause a conflict of interest since the broker would profit when their clients lose. Take a look at each account's details below.
Mini Account
Minimum Deposit: $1 USD
Leverage: Up to 1:1000
Spread: From 0.6 pips
Commission: None
Standard Account
Minimum Deposit: $2,000 USD
Leverage: Up to 1:1000
Spread: From 0.3 pips
Commission: None
VIP Account
Minimum Deposit: $10,000 USD
Leverage: Up to 1:500
Spread: From 0.3 pips
Commission: $3 per lot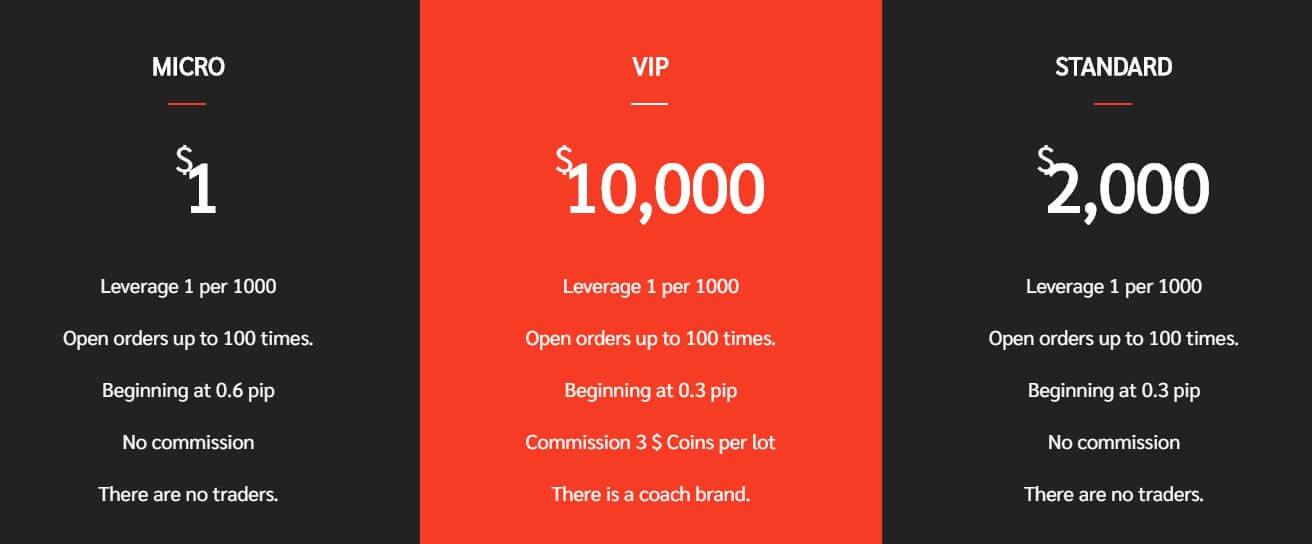 Platform
KDFX supports the MetaTrader 4 trading platform, which is arguably the best platform available on the market. Since 2005, MT4 has provided traders with an all-in-one experience that allows users to trade in a seamless environment with customization options and access to special features, including one-click trading, Expert Advisors, tools, and more. The website provides direct download links for PC, iOS, and Android devices, so installing MT4 shouldn't be much of an issue. If you're a Mac user, you might want to use the web-based version, since the platform has been known to have compatibility issues on Mac specifically. Otherwise, traders should find MT4 to be a powerful and sufficient option that works on an array of devices.

Leverage
If you're accustomed to trading with high leverages, then we have good news for you, because KDFX actually offers exceptionally high leverage caps of up to 1:500 on their VIP account and 1:1000 on their Mini & Standard accounts. This gives traders the ability to make very large trades, providing an advantage that traders won't find with many other brokers that offer a leverage of 1:200 or less. Speaking realistically, this is more of a benefit for more seasoned professionals that are aware of the risks. Beginners and even intermediate traders will likely do better sticking to lower leverage and work their way up, of course, KDFX will allow traders to decide when they're ready to use those higher options.
Trade Sizes
Accounts support a minimum trade size of one micro lot (0.01) and allow for a maximum trade size of 100 lots. There are no limit restrictions surrounding the total number of trades that can be opened at one time.
Trading Costs
KDFX profits from spreads, commissions, and overnight swap fees that are charged on positions that are held past the daily market closing time. Accounts follow two separate price models; the Micro and Standard account types come with starting spreads of 0.3-0.6 pips and charge zero commissions, while the VIP account has spreads from 0.3 pips with commission charges of $3 per lot. As we mentioned earlier, this is a bit confusing, since the Standard account comes with the same spreads as the VIP account but doesn't charge commissions. It doesn't make sense as to why one would make a larger deposit, only to wind up paying more to place a trade than on a cheaper account. With that in mind, we would suggest choosing from a Micro or Standard account, and avoiding the VIP account if possible.
Assets
Although KDFX isn't very informative about their available assets, we do know that they offer FX pairs, Gold, and CFDs for trading. What isn't clear is just how many currency pairs are available or whether exotics and Silver are among those offers. The CFD category is also rather vague, so we don't know if commodities, oil, and other options are available. The lack of information isn't surprising given the website's vague design, but a more detailed list of products would be a helpful addition.
Spreads
KDFX appears to offer very competitive spreads, starting from 0.6 pips on the Micro account and 0.3 pips on the Standard and VIP accounts. However, the website advertises starting spreads from 0 pips when one goes to create an account, so the conflicting information is a little troubling, even though it is only a slight difference. The broker advertises some of their liquidity providers and financial partners on the website; J.P. Morgan, CitiBank, Bank of America, RBS, and many others are included among that list. Working with some of these top-notch providers could make it very possible for KDFX to bring those advertised spreads to the table.
Do keep in mind that spreads are floating, and the advertised 0.3 – 0.6 pip range likely applies to the currency pair EURUSD, which typically comes with the lowest spreads. Other instruments likely come with spreads of 0.5 pips or higher.

Minimum Deposit
KDFX offers a beginner-friendly entry-level deposit minimum of just $1 on their Mini account. The account comes with competitive starting spreads and is commission-free, making it an attractive option for beginners and even experienced traders that don't want to part with a lot of funds to start with. However, the broker's Standard account is more expensive, with a deposit minimum of $5K and the requirement tops out at $10K on the VIP account. Those accounts offer spreads that are 0.3 pips lower, which is an advantage, but traders won't have to feel pressured to meet those minimums.
Deposit Methods & Costs
KDFX accepts bank wire, Union Pay, and major credit cards, like Visa, MasterCard, American Express, and JCB. We're happy to see cards included as a more convenient deposit and withdrawal option, but it would be nice to see at least some e-wallets available since many prefer those methods. The website doesn't offer a funding page or detail any potential fees, so we can't say for sure whether charges on placed on incoming deposits. On the bright side, one could technically make a small test deposit just to check for any potential charges before making a larger deposit. On the downside, it's always frustrating when brokers don't provide this information clearly. Potential fees and procedures should always be detailed clearly, even if they are not attractive.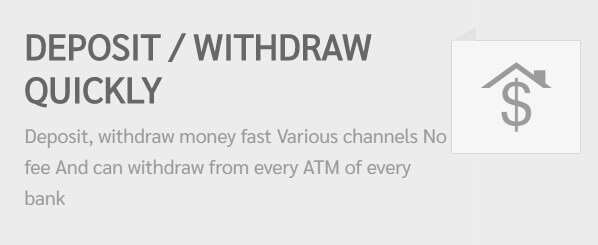 Withdrawal Methods & Costs
KDFX likely follows standard money laundering prevention measures that would require withdrawals to be processed back to the method that was used to fund the account. Once again, the broker's website leaves us without anything to go on when it comes to funding information, so we don't know how high potential fees could be. If you're withdrawing funds through bank wire, you should expect to see some type of charge from the bank's side, typically within a $25 – $50 range.
Withdrawal Processing & Wait Time
The website briefly mentions that the company can transfer money from the trading account to the client's bank within 1 business day, or in less than 3 hours. The "Read More" button doesn't work, so we couldn't find more details about any cutoff times or exactly why some withdrawals would be processed within less than 3 hours while others aren't. Don't be fooled by this statement however, once those funds have been sent, it will likely take a few additional working days to see them reflected in your account, especially in cases of a bank wire.
Bonuses & Promotions
The website briefly mentions a free bonus trade, which seems to be available strictly on the Mini account. The "free" portion of the trade is seemingly 30% of the value, but it's honestly difficult to decipher the poorly translated and brief comment about this promotion. Unfortunately, there don't seem to be any traditional offers like a deposit or welcome bonuses, trading contests, rebates, interest, etc.
Educational & Trading Tools
The KDFX website is completely absent of any helpful educational articles, videos, and other typical resources that could benefit beginners. Even the broker's demo accounts don't seem to work, so traders will have to look elsewhere for information and resources. We suppose that one could point out that trading tools come built-into the MT4 platform, but even MT4 doesn't offer various calculators or an economic calendar. KDFX could benefit their clients greatly by updating their website with some type of learning center and adding some tools as well. However, this doesn't seem to be planned for the near future.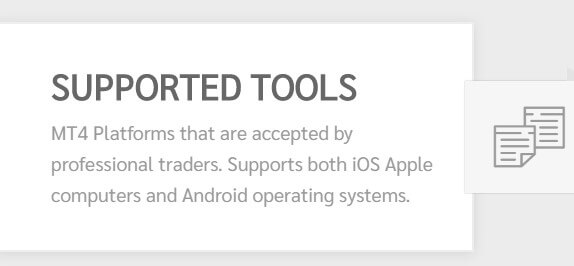 Demo Account
Although the website does state that demo accounts are available, the link to create one takes traders to the live account login page and requires one to login with live account details. It's possible that the account could be opened through MT4, but traders may have issues completing the process on the website. Overall, we highly doubt that traders will be able to complete the registration process, considering that there are multiple false claims on the website.
Customer Service
Support is supposedly available 24 hours a day, 7 days a week via LiveChat and email. However, there isn't any option to start a chat on the website, so this seems to be another unsupported claim. The only contact options we found included a form on the website and the email address [email protected], so it seems that reaching a support agent isn't as convenient as the broker would have us believe. KDFX advertises Facebook, Twitter, Pinterest, and Google accounts at the bottom of their websites, but each of the corresponding buttons doesn't seem to be linked to any social media account.
Countries Accepted
There aren't any restricted countries listed at the bottom of the broker's website, which is usually a good sign. Still, traders in the US, Japan, North Korea, and several other countries are often blacklisted, so we checked the registration page to be sure. KDFX doesn't even require one to input their country of residence when applying for an account, so it seems safe to say that everyone is welcome here.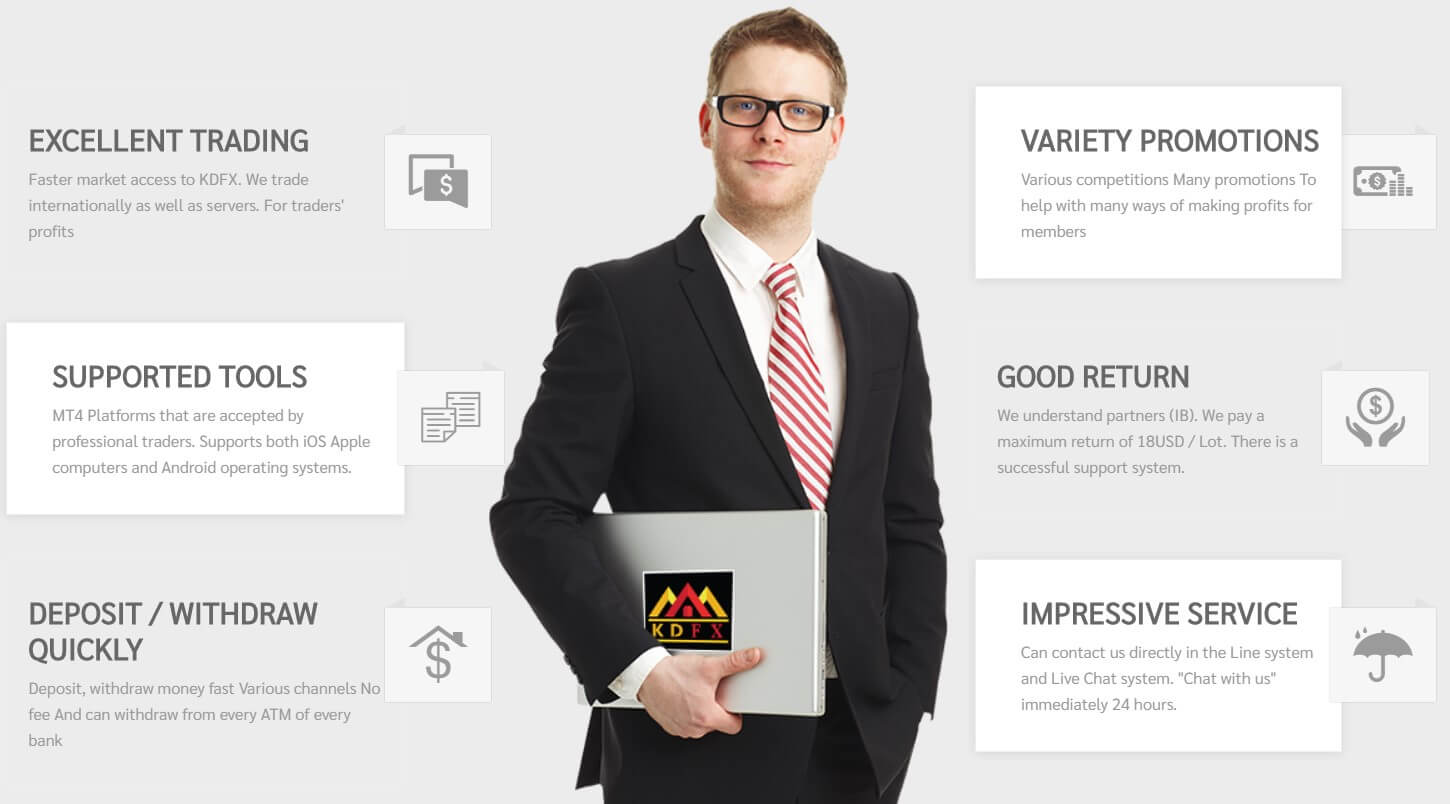 Conclusion
Initially, our impression was that KDFX seemed to be a solid investment choice that even caters to beginners on their Mini account while providing low starting spreads from 0.3 to 0.6 pips and high leverages up to 1:1000. Then, we started noticing that the website makes various unsupported statements. For example, the website states that spreads start from 0 pips and that LiveChat and demo accounts are available, but these facts don't seem to be true. It's also difficult to get in touch with support and agents can only be contacted through email.
Other facts don't make complete sense – why would the VIP offer the same spreads as the Standard account, plus add commissions when the cheaper account doesn't? To top things off, funding information is slim to none and educational resources are nonexistent. Don't take this the wrong way – KDFX does offer some clear benefits, and it's possible that one could turn a nice profit under their trading conditions. You'll just have to decide if the other areas where the broker falls short make it worth opening an account.