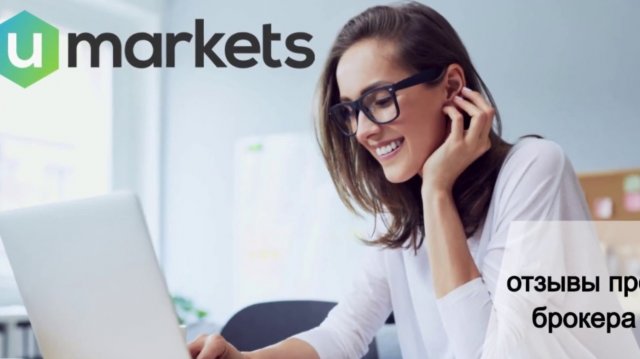 UMarkets is a foreign exchange broker based in Saint Vincent and the Grenadines, they don't actually have an about us page on the site which is a little strange so they are not giving much about themselves away, this is a little strange and a little concerning. We will be using this review to look into the services being offered to see how they compare to the competition.
Account Types
There are four different accounts available when signing up with UMarkets, we will outline some of their features below.
Mini Account: This account requires a minimum deposit of at least $500, it has a minimum trade size of 0.1 lots, and has access to online chat.
Standard account: This account needs a deposit of at least $5,000, it has a minimum trade size of 0.01 lots, has access to live chat, access to all platform features, and has access to Autochartist.
Gold Account: This account needs a deposit of at least $10,000, it has a minimum trade size of 0.05 lots, has access to live chat, access to all platform features and has access to Autochartist, SMS signals, a VIP manager, an individual direct telephone line and special promotions.
Platinum Account: This account needs a deposit of at least $35,000, has a minimum trade size of 1.5 lots, has access to live chat, access to all platform features and has access to Autochartist, SMS signals, a VIP manager, an individual direct telephone line, special promotions, one on one trading and personal reports on the stock markets.
Platforms
There are two different platforms available to use, and we have detailed them below.
MetaTrader 4 (MT4): MT4 is one of the world's most useful trading platforms and for good reason, it does everything you could ask to make your trading life easier and is accessible from anywhere as a desktop download, mobile application, or as a web trader. Some of its other features include a convenient and tunable interface, quotes in real-time mode, account control, and transaction management, printable charts of different time periods, a wide range of technical indicators and tools and, the ability to install your own indicators and trading robots.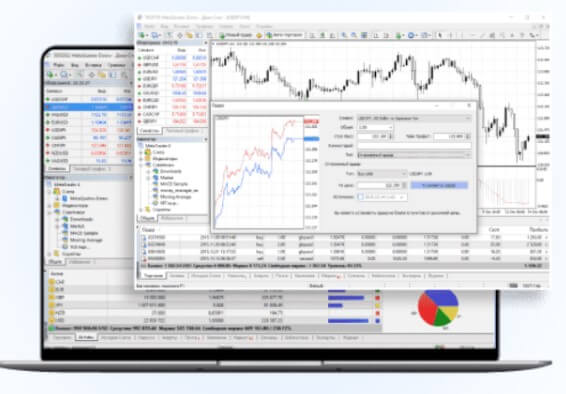 xCritical Platform: xCritical is another popular trading platform, some of its features include More than 170 trading instruments, the ability to form your own investment portfolio, competent risk management with limit orders, history of previous deals for analysis of strategy, built-in technical advisor Autochartist, the ability to lock and duplicate positions and, built-in online support chat.
Leverage
The maximum leverage available is 1:200, we are not sure but it seems like this is the maximum for all four account types, leverage can be selected when opening up an account, and should you wish to change it you will need to contact the customer service team with your request.
Trade Sizes
The trade sizes available to you depend on the account you are using, the different accounts have different minimum trading sizes, they are listed below.
Mini Account: 0.1 lots

Standard Account: 0.1 lots

Gold account: 0.5 lots

Platinum Account: 1.5 lots
We do not know what the maximum trade size is, or how many open trades you can have at any one time.
Trading Costs
As the accounts all use a spread based system there is no added commission on any of the acocunts. Swap charges are there, these are fees that are charged for holding trades overnight and they can be viewed within the trading platform you are using.

Assets
The assets at UAccount have been broken down into a number of categories that we have detailed below.
Forex: AUDCAD, AUDCHF, AUDJPY, AUDNZD, AUDSGD, AUDUSD, CADCHF, CADJPY, CHFJPY, CHFSEK, EURAUD, EURCAD, EURCHF, EURCZK, EURDKK, EURGBP, EURHKD, EURHUF, EURJPY, UERMXN, UERNOK, EURNZD, UERPLN, EURRUB, EURSEK, EURSGD, EURTRY, EURUSD, EURZAR, GBPAUD, GBPCAD, GBPCHF, GBPDKK, GBOHUF, GBPJPY, GBPNOK, GBPNZD, GBPPLS, GBPSEK, GBPSGD, GBPTRY, GBPUSD, GBPZAR, NOKJPY, NZDCAD, NZDCHF, NZDJPY, NZDSGD, NZDUSD, SGDJPY, TRYJPY, USDCAD, USDCHF, USDCNH, USDCZK, USDDKK, USDHKD, USDHUF, USDJPY, USDMXN, USDNOK, USDPLN, USDRUB, USDSEK, USDSGD, USDTRY, USDZARM ZARJPY.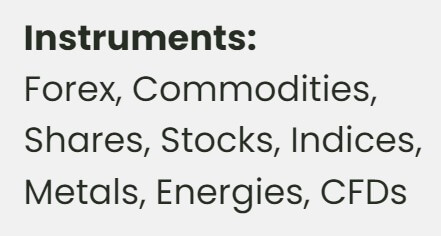 Indices: CACEUR, DAXEUR, DOWUSD, E50EUR, FTSGBP, HSIHKD, IBXEUR, NKYJPY, NSQUSD, SP5USD, SPIAUD.
Commodities: UKOUSD, USOUSD, XAGUSD, XAUUSD, XNGUYSD, XPDUSD, XPTUSD.
Cryptocurrencies: BATUSD, BCHUSD, BTCUSD, DASHUSD, EOSUSD, ETCUSD, ETHUSD, IOTUSD, LTCUSD, NEOUSD, OMGUSD, XAIUSD, XLMUSD, XMRUSD, XRPUSD, ZECUSD.
Shares: Hundreds of shares available including Amazon, Google, Tesla, Facebook, and Netflix.
Spreads
Each account has different starting spreads if we take EURUSD the following spreads are seen.
Mini Account: Starting from 2.5 pips

Standard Account: Starting from 2 pips

Gold account: Starting from 1.7 pips

Platinum Account: Starting from 1.1 pips
The spreads are variable which means they move with the markets, more volatility means higher spreads. Different instruments also have different starting spreads, so while EURUSD on the Mini account starts at 2.5 pips, GBPAUD starts at 5.9 pips on the same account.
Minimum Deposit
The minimum deposit required to open up an account is $500 which will allow you to open up a Mini account. We do not know if the minimum amounts reduce once an account has been opened.

Deposit Methods & Costs
There isn't a dedicated funding page detailing any available methods. At the bottom of the page are some images of MasterCard, Visa, Neteller, Skrill, Bank Transfer, and Orangepay so we would be assuming that these methods are available to use. There is also no mention of any fees, however, we may have just missed them, be sure to check with your own bank for any potential fees.
Withdrawal Methods & Costs
There is also no information on withdrawal methods, we assume that the same methods of  MasterCard, Visa, Neteller, Skrill, Bank Transfer, and Orangepay are available to withdraw with. 
The refund policy doesn't specify any specific fees apart from a fee of 5% if less than 5 trades are made on the account, they also state that the client is responsible for any banking fees.
Withdrawal Processing & Wait Time
UMarkets will aim to process any withdrawals in a timely manner, they do not give an exact timeframe. We would hope that any withdrawal requests will be fully processed within 1 to 5 business days from the date the request is made.
Bonuses & Promotions
There are a number of different bonuses available, we will briefly outline them so you can get an understanding of the sorts of things that are on offer.
Real Demo Account: You can make a profit while trading on a demo account, the account lasts for 2 weeks, any losses are ignored but any profits are transferred to a real account. You must trade the bonus amount 10,000 times in order to withdraw the funds.
Affiliate Program: As with most brokers, there is an affiliate program, refer people to join markets and you could get 15% of each deposit up to $1,500.
Welcome Bonus: You can receive a 30% bonus on your deposit, you can receive up to $10,000, in order to withdraw the bonus you must trade 10,000 times the volume of the bonus amount.
100% Deposit Insurance: You can have insurance up to $5,000, the insurance means that any losses during the promotion will be refunded. The returns are a bonus fund and must be traded 10,000 times to withdraw it.
Educational & Trading Tools
There are a few different aspects to the educational and toll section of the site, the first being a section for economic news, outlining different things that have happened in the markets. There are also articles available, which detail different aspects of forex trading, along with those there are some videos outlining different aspects of trading such as analysis and trading psychology. There is also a glossary of trading-related terms and an economic calendar detailing upcoming news events and showing which markets the news may affect.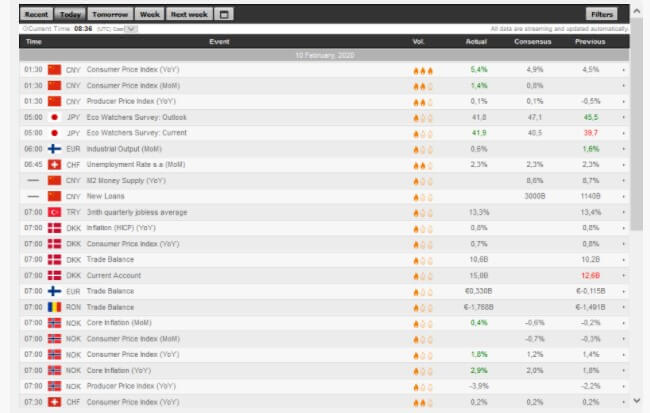 Autochartist is also available, this offers features to help with your trading, it can identify and react to market movements, check the quality and competitiveness of your broker's pricing, manage your cash exposure, optimize your stop loss and take profits, capitalize on known outcomes of news events and identify and react to market movements that are not typical.
Customer Service
You can get in contact with the customer service team in a number of different ways, we are not sure what the opening time of the support team is but we suspect them to be closed over the weekends and on bank holidays.
You can use the online submission form to fill in your request, you should then get a reply via email. You can also use a number of different phone numbers and email addresses to get in contact.
Phone: +501-223-2099
Email: support-en@umarkets.com
Skype: umarkets.com
Demo Account
Demo accounts are available but we do not know which account they use the trading conditions from, the only information is on the bonus page and that indicates that they only last for two weeks. A demo account allows you to test the markets and strategies without any risk to your own capital.
Countries Accepted
There is no statement about which countries are allowed and which are not so if you are thinking of signing up, before you do so, just check with the customer service team to check that you are eligible for an account.
Conclusion
UMarkets are keeping themselves pretty private, they don't have an about us page so it is difficult to find out much about them. Their trading conditions can be a little expensive on the lower tier account due to high spreads, but these are better on the top-level acocunts. There are plenty of instruments to trade so you will always be able to find something to trade. There want much information on the deposit and withdrawal methods which is a little concerning but it doesn't seem like there are any added fees which is good. The decision to use UMarkets as a broker is up to you, but without much information about the company, it is hard to recommend them.