AlphaBeta FX (or, in short, ABFX) was founded in 2009. Their first office was based out of India, but this broker quickly expanded and operated as the first market-making firm to service the greater Asian region. ABFX has a physical presence in 7 different countries, mainly thanks to its technologically enhanced experience, precise execution methods, and advantageous trading conditions.
In this review, we will cover the parts that matter most to traders, including ABFX's spreads, leverage levels, resources, bonuses, and much more. What does this broker have to offer? What are the pros and cons of opening an account? Read this article and find out.
Account Types
Traders can choose between 6 account types that ABFX offers. One of the main positive aspects of this is that you can choose the portfolio that best suits your strategy, especially since most of them have a relatively small minimum deposit requirement. Generally speaking, ABFX's accounts offer a tradeoff between spreads and commissions.
Micro Account:
Minimum Deposit: $5
Spreads: From 1.9 pips
Commission: $0
Standard Account:
Minimum Deposit: $100
Spreads: From 1.4 pips
Commission: $0
Zero Spread Account:
Minimum Deposit: $1,000
Spreads: From 0 pips
Commission: $10 per lot
Alpha ECN Account:
Minimum Deposit: $1,000
Spreads: From 0.5 pips
Commission: $5 per lot
Alpha Pro Account:
Minimum Deposit: $15,000
Spreads: From 0.1 pips
Commission: $5 per lot
Alpha Custom Account:
Minimum Deposit: $1,000
Spreads: From 0 pips
Commission: NA
As we can see above, the accounts that have no spread charge or commissions. Alpha Zero Spread, from its name, has a 0-pip difference between the bid and ask prices. However, traders do incur a $10 commission on each lot that they trade. Alpha ECN and Alpha Pro have very tight spreads at 0.5 pips and 0.1 pips, respectively. The $5 per lot commission for both of them is lower than the Zero Spread Account. Micro and Standard account holders do have a relatively wider spread (although it is still much lower than what other brokers offer), but you pay no commission fees.
In essence, if you are a new trader or have a small amount of capital, the Micro and Standard might be the most suitable options. Although they have a wider spread than the rest, the associated costs are minimized when you open smaller positions. In addition, not paying commissions gives you time to test your strategy and enter/exit trades without incurring too many fees.
If you are a more experienced trader or want to invest a large amount of capital, the Zero Spread, ECN, or Pro Account might suit you best. First, your profits will not be diminished due to tight or nonexistent spreads. This is especially useful for those who rely on scalping strategies. Second, you have the option of choosing between a 0 spread and a higher commission or a minimal spread and discounted trading fees per lot. In other words, you enjoy flexibility in terms of the account's features and how it fits in with your trading style.
Platforms
All 6 account types enable you to trade through either MetaTrader 5 (MT5) or cTrader. The platforms are available on both desktop and smartphone devices (Android and iOS alike). You can download them directly from ABFX's website. MT5 is one of the most sophisticated and advanced platforms on the market. You can easily manage your account, access a large number of technical indicators, and create your own trading algorithm so that positions are opened/closed automatically when an instrument meets your desired conditions.
Other key features of MT5 include viewing up to 100 different charts on 1 screen, getting support in different languages, and customizing trade alerts or notifications. CTrader, on the other hand, is especially suitable for those who rely on scalping strategies and intra-day activity. Mainly, this is thanks to the platform's speedy order execution process, which usually happens within milliseconds. Just as importantly, cTrader's custom support services are available in 16 different languages. The platform can be downloaded on desktop and smartphone devices.
Leverage
As is the case with many other brokers, ABFX's maximum leverage goes down as you deposit more funds into the account. Micro and Standard have up to 1:1000 and 1:500 in leverage, respectively. This number is incredibly large and it is rare to find brokers that provide you with a leverage of 1:500, let alone 1:1000. For the other account types, Zero Spread has 1:300 in leverage, ECN gets up to 1:200, while Alpha Pro traders have a maximum of 1:100. Alpha Custom, which has the same $1,000 required minimum deposit as Zero Spread, also provides you with up to 1:300 in leverage.
On face value, some traders might not appreciate seeing their permissible leverage go down as they deposit more funds. However, ABFX structured their buying power levels this way in order to minimize risk. To clarify, this allows traders to realize meaningful profits (even if they have a small account) without having to worry about losing all of their deposited funds in case things go against them. Otherwise, account holders could rapidly lose a lot of money when they use a lot of leverage and the markets swing downwards (or upwards if they are short-selling).
Trade Sizes
The minimum trade size, across the board, is 0.01 lots (1,000 in the base currency). The only exception is the Alpha Zero Spread Account, which has a minimum trade size of 0.1 lots (10,000 in the base currency).
-Margin Call: 20% (Alpha Pro) and 40% (all other accounts).
-Stop-Out: NA
While ABFX doesn't have a specific stop-out point, their margin call policy encompasses that aspect. Firstly, when your balance goes below the margin call level (which depends on your account type), this broker will not allow you to open any new positions. They will also ask you to deposit additional funds and/or close losing trades in order to bring your balance above the required margin percentage. If a trader fails to do so or their position quickly loses more funds, ABFX will automatically liquidate all their current trades.
Trading Costs
ABFX offers very competitive and notably low trading costs. First, none of the accounts incur a swap fee on overnight positions. Almost all other brokers will charge you for doing this. Meanwhile, ABFX's commissions are only paid by ECN ($5 per lot), Pro ($5 per lot), and Zero Spread ($10 per lot). The rest enjoy $0 commissions. Having said that, Micro and Standard are charged spread fees. Zero Spread doesn't incur this cost. Similarly, the bid/ask price variations are minimal for Pro and ECN.
Assets
This broker's account holders have access to almost 55 different forex pairs. Furthermore, ABFX allows you to trade cryptocurrencies, namely Bitcoin, Bitcoin Cash, Dash, Ethereum, and Litecoin. Digital currencies have up to 5:1 in leverage. Other than that, this broker offers commodities, indexes, and metals, which are exchanged as CFD contracts.
Spreads
Zero Spread account holders have a $0 difference between the bid and ask prices. The Pro Account's spread is only 0.1 pips, while ECN's is 0.5 pips. Micro and Standard have them at 1.9 and 1.4 pips, respectively. These numbers are low when compared to the general brokerage market. However, since AFBX offers floating spreads, they are subject to change from one situation to another. More specifically, the gap between the bid an ask prices could become undesirably large when markets are volatile in a certain country or on a global level.
Minimum Deposit
The minimum funding requirement is only $5 and $100 for the Micro and Standard Account, respectively. It is $1,000 for each of the Zero Spread, Alpha ECN, and Alpha Custom types. To open an Alpha Pro Account, however, traders need a minimum of $15,000.
Deposit Methods & Costs
Another incredibly advantageous feature that ABFX has is that they don't charge any transfer fees on any of their various deposit and withdrawal methods, alike. Across the board, the minimum amount that you can transfer per transaction is only $5. This broker accepts several credit/debit cards, including Visa, MasterCard, and China Union Pay. The maximum amount that you can transfer in a single transaction is $50,000 (MasterCard and China Union Pay) or $10,000 (Visa). Account-holders may also apply for a broker-issued Alpha MasterCard and use it to make withdrawals/deposits.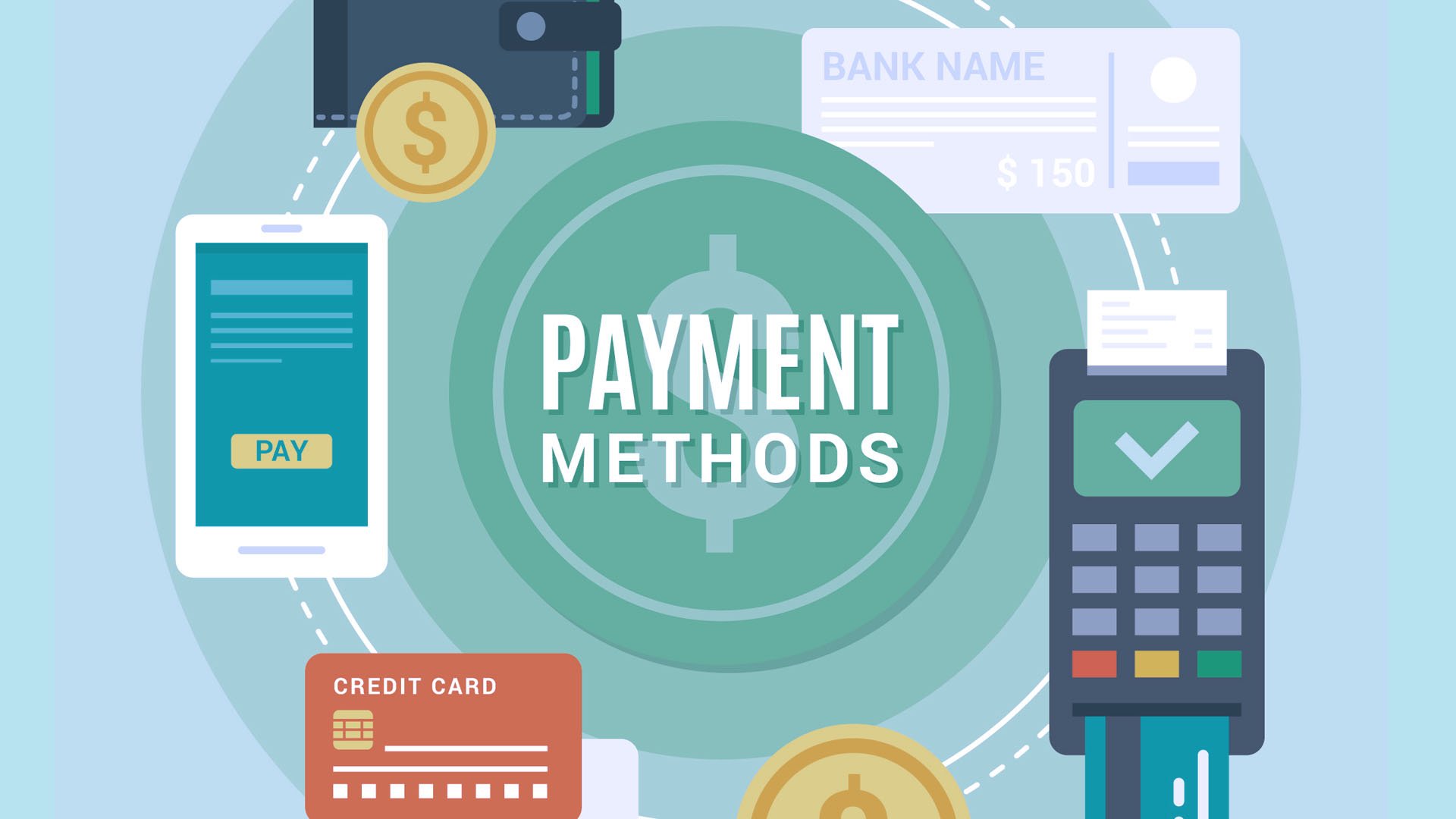 Another option is to fund your account via a bank wire transfer. Both the Alpha MasterCard and bank wires have a maximum deposit amount of $50,000 per transaction. When it comes to electronic payment methods, ABFX works with Neteller, Skrill, and WebMoney. The broker's website doesn't specify how long it takes for deposits to go through, apart from bank wire transfers (which are processed within 2 to 4 business days). Nevertheless, deposits via Fasa Pay, Money Polo, OK Pay, Perfect Money, and Solid Trust Pay are instant. All deposits/withdrawals can be made in the US Dollar, Australian Dollar, British Pound, Euro, Japanese Yen, and Swiss Franc.
Withdrawal Methods & Costs
All of the methods above can be used to withdraw money from your ABFX account. Outbound transfers are also free.
Withdrawal Processing & Wait Time
The same processing times apply to withdrawals, as well. That is to say: Bank wires take 2 to 4 business days and electronic wallet transfers (apart from Neteller, Skrill, and WebMoney) are instantly processed. ABFX's website doesn't mention how long it takes for MasterCard, Visa, China Union Pay, Neteller, Skrill, and Web Money withdrawals to go through.
Bonuses & Promotions
ABFX is running several promotional offers. First is their cash-back promotion, which is available for 6 months after you open an account. For every trade you make, ABFX will reward you with cash. In a way, they are paying you the commissions, which is great. How much you get will depend on your deposit and where it falls under 1 of 5 levels.
Level 1:
Account Balance: $1 to $15,000
Rebate Cash-Cack: $2 per closed lot
Level 2:
Account Balance: $15,001 to $30,000
Rebate Cash Back: $3 per closed lot
Level 3:
Account Balance: $30,001 to $60,000
Rebate Cash Back: $4 per closed lot
Level 4:
Account Balance: $60,001 to $120,000
Rebate Cash Back: $5 per closed lot
Level 5:
Account Balance: $120,001+
Rebate Cash Back: $5 per closed lot
The broker will deposit these rebate amounts each Monday into your account. However, the maximum payouts per transaction are $500, $1,500, $3,000, $5,000, and $10,000 for Level 1, 2, 3, 4, and 5, respectively. Equally as important, there is another cash back bonus offered by ABFX. If you refer another trader and they open an account, you would receive a 10% bonus of whatever your referral's initial deposit is. For example, if they deposit $2,000, you get $200. However, the minimum deposit that your friend or family member has to make is $1,000. Otherwise, you aren't eligible for this bonus.
ABFX also offers a rewards program, where you earn a certain number of points every time you make a trade, deposit money, have a referral open an account, and engage in other activities. The more points that you get, the more rewards and features that you can access, such as gift cards, participation in weekly contests, and support from a personal account manager. Lastly, ABFX sends its clients free branded merchandise, including shirts, coffee mugs, calendars, and more.
Educational & Trading Tools
This broker's educational and practical services fall under 3 categories: Education, events, and automated trading. First, the educational videos walk you through every detail related to the forex market. In fact, they are expansive enough to even benefit experienced traders who want to enhance their strategy and incorporate new methods. The initial videos cover the process of creating a trading plan, managing risk, controlling psychological impulses, and other basics. After that, each video is specifically dedicated to a certain technical indicator or chart pattern. ABFX's other educational content includes brief written lessons (broken up into 4 chapters) and a glossary that defines common forex concepts.
The automated trading service is mostly for account holders who prefer to code their own robot, which would buy/sell currency pairs if the price and volume levels meet certain algorithmic conditions. The offerings include an MQL programming system (to create the said algorithms) and enhanced software that supports it. When it comes to events, ABFX hosts webinars and seminars. Lastly, this broker provides account holders with a blog about the forex markets, an economic calendar, three calculators (Fibo, Pivot Point, and Risk Percentage Calculator).
Customer Service
Remarkably enough, this broker serves account holders out of 7 different office locations. Each of them has its own phone number, email, and physical address. ABFX is present in Bangalore (India), Beachmont (St. Vincent and Grenadines), Dubai, London, Hong Kong, Kuala Lumpur (Malaysia), and Vake (Georgia).
Phone: +44-2036958896 (London), +971-43306363 (Dubai), +852-58085566 (Hong Kong)
Email: uksupport@alphabetafx.com (London), uaesupport@alphabetafx.com (Dubai), hksupport@alphabetafx.com (Hong Kong)
This broker's customer support staff speak multiple languages and local offices can communicate with traders in the home country or region's language. You may also get in touch with them via Skype, although this feature is only available through firms in certain cities. For the full list of ABFX's contact information, traders can look at the broker's website to find their local office's email, phone number, Skype, and physical address.
Demo Account
A demo portfolio is perfect for traders who want to practice trading with paper funds before putting their real money on the line. The same applies to account holders who are transitioning from one trading platform to another since each one has its own order types and methods of calculating the returns on investment. Demo accounts that you open through the platforms that ABFX works with (MT5, for instance) are exposed to live market prices and real-time trading conditions, which enhances their practical value.
Countries Accepted
ABFX's is a formally registered 'International Broker Company' in St. Vincent & the Grenadines. While their organizational structure allows them to serve traders from all around the world, those who are located in the United States and Japan cannot open an account with ABFX. This is mainly due to local restrictions and regulations that are related to CFDs and other financial assets.
Conclusion
To summarize this broker's offerings and services, here are the key advantages that ABFX's account holders enjoy: Flexible deposit requirements, tight spreads, little to no commissions (with a few exceptions), various transfer methods, local support, and an expanded array of trading tools. On the downside, nonetheless, ABFX doesn't serve traders in the United States or Japan. The broker also lowers your leverage when you deposit additional funds and some of their withdrawal/deposit methods don't have a defined processing time. Having said all that, every brokerage firm has its own pros and cons. What makes ABFX unique is that its flexible offerings allow traders to pick the option that aligns with their preferences the most.
For example, two people had $1,000 each and one of them is a frequent intraday trader while the other relies on leverage and scalping strategies. The frequent trader would want to minimize their commissions. They can do so by opening a Micro or Standard Account (if they are okay with a spread that starts at 1.4 pips) or an ECN type (if they can afford a low commission in exchange for a much tighter spread of 0.5 pips). The scalper, on the other hand, would open a Zero Spread Account, especially because the bid/ask price difference would impact their returns, even more so than the $10 commission. Above all else, both of these traders may get started with ABFX and open the account type that they prefer for the same $1,000 deposit or less. The only exception is the Alpha Pro portfolio and its $15,000 minimum funding requirement.
Which account type suits your strategy and trading methods best? Do you prefer the nonexistent commissions or a low spread? How much money can you deposit? The best part about ABFX is that they will most likely provide you with what you need, regardless of how you answered any of these 3 questions. In short, this broker is truly inclusive and trader-oriented.