Axia Coin
Thank you for joining our educational webinar, where today we will be looking at a New Kid on The Block regarding digital currency.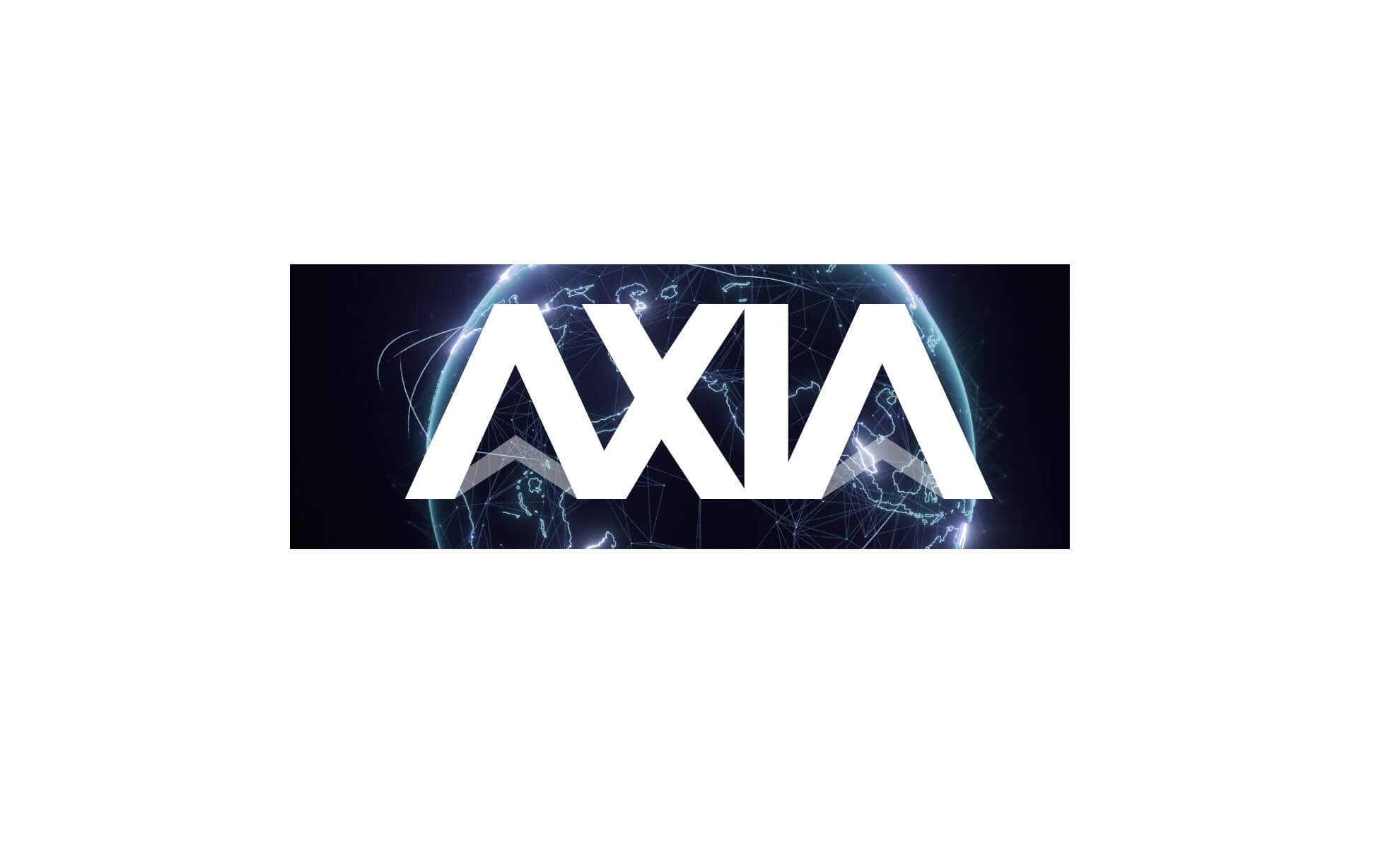 So just what is the Axia coin?
Marketed as a non-mineable token, Axia is a digital currency with its particular ecosystem, including its own secure wallet. From the Greek word açai, meaning value and worth,  the coin was specifically designed with blockchain technology security, and is asset-backed, which will no doubt give this particular currency some added weight in a marketplace has become something of the Wild West and has a reputation for extreme market volatility, manipulation, depreciation,  and fraud.
At the moment, we are not quite sure how the token is backed, whether it is cash, pledges, stocks, gold, or other securities, most of which are subject to price movements and up and down valuations in the real world. However, the company says it has addressed the above negative attributes for other digital currencies and that its ecosystem makes it less vulnerable to these negative traits. One of the unique features of the access platform is that it is designed to combat declines in value.
And while the company's website markets the coin as the new reserve currency for the world, which is something of an overstatement, clearly, they have a place in the market and have considered how the features and applications could give them a Leading Edge as the marketplace for digital currencies develops.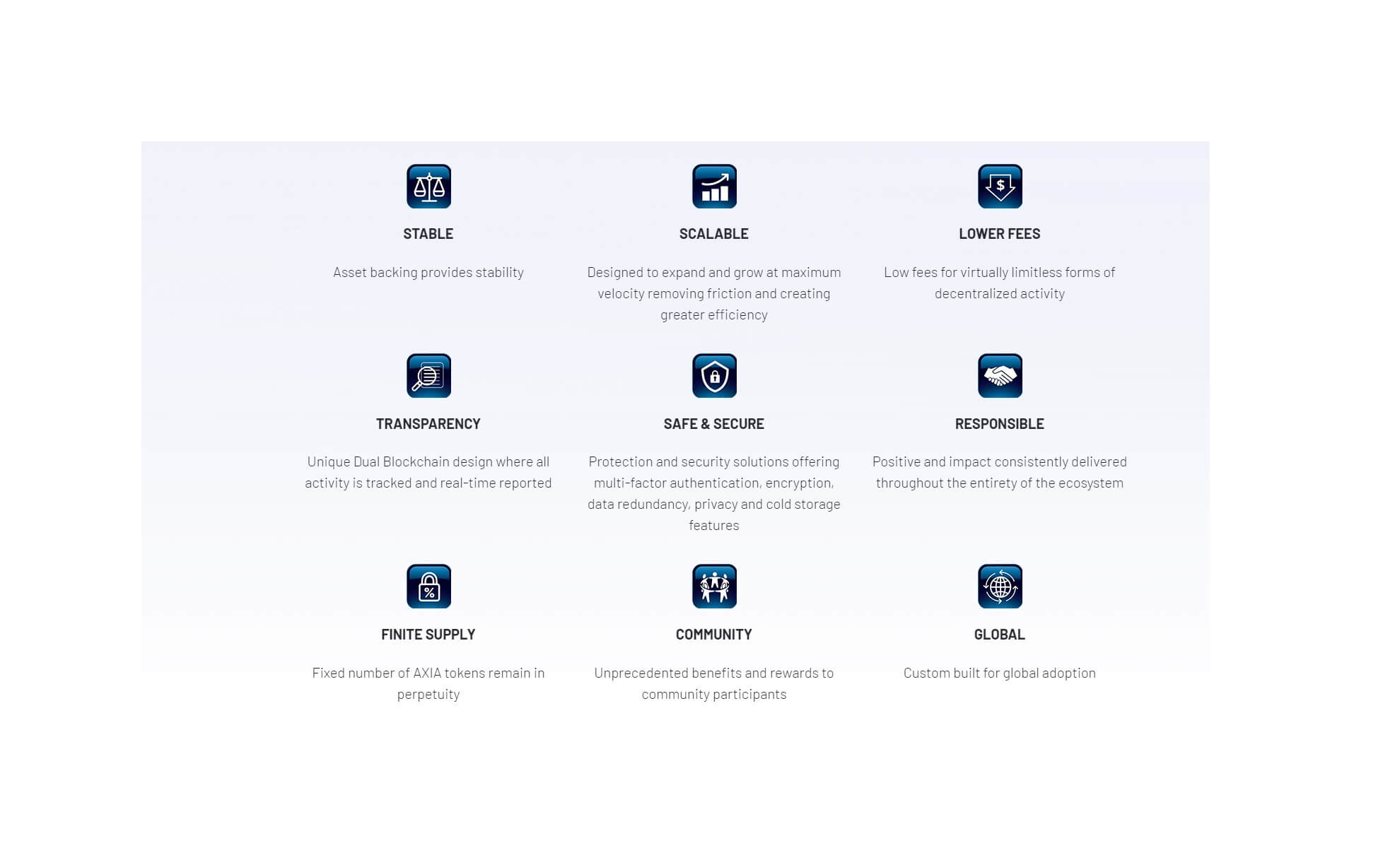 The company markets Its ecosystem as stable, scalable, with low fees, full transparency, safe and secure, responsible, community-based, and is custom-built for global adoption.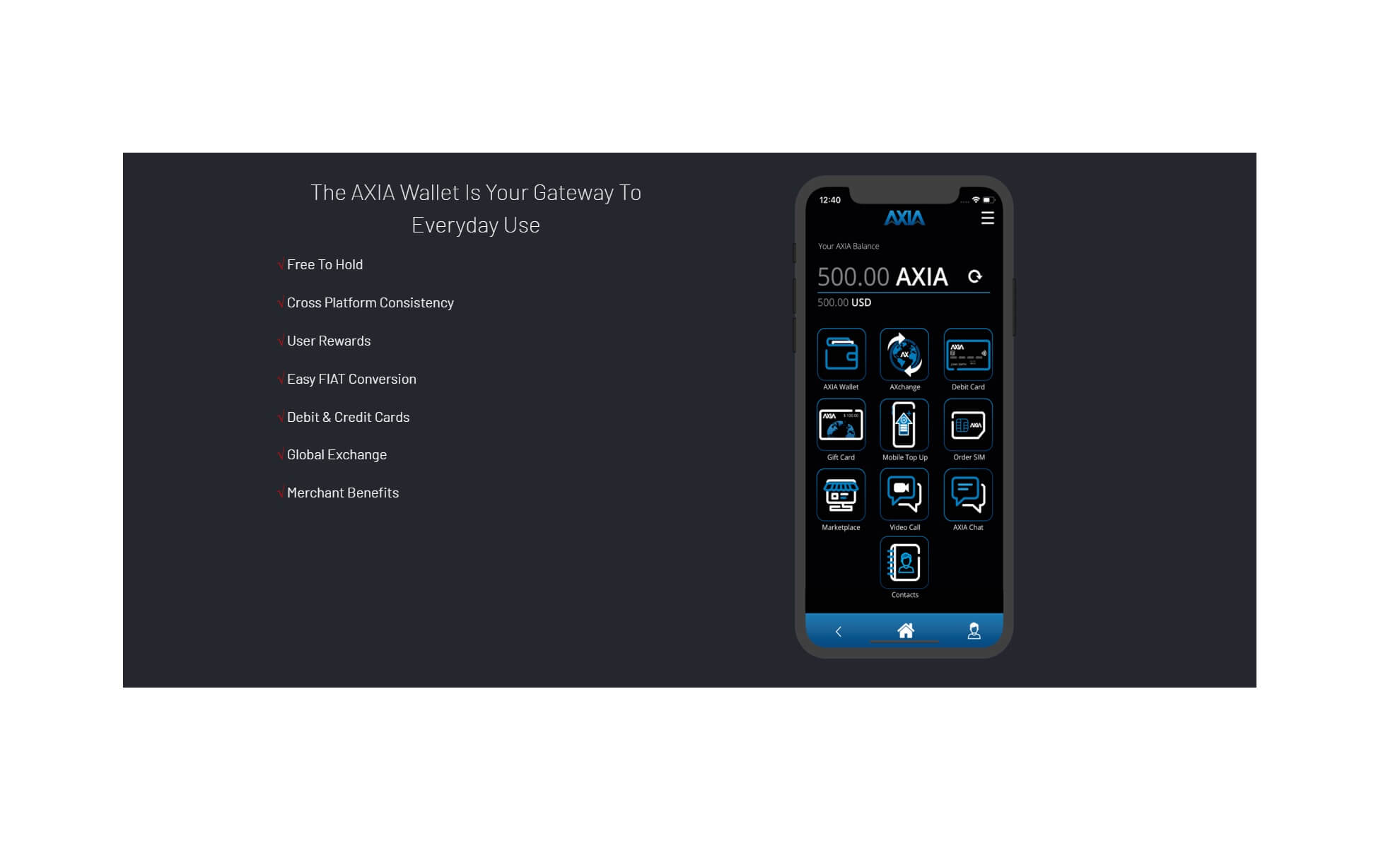 The Axia Coin ecosystem is supported by its own wallet and features the AX exchange, debit card, gift card, mobile app, top-up facility, marketplace, video call, Axia chat feature with contacts.
They also have built-in cross-platform consistency and user rewards with merchant benefits, although, at the time of writing, we were not able to ascertain exactly what those benefits are.
They have their own branded debit card feature, which can be used wherever major credit cards are accepted, and transactions can be made online and in-store, and their USP here is that they say it will save customers on foreign exchange transactions adding value to the entire community.
The downloadable app can also be used to send messages, images, and files and is available on IOS and Android. It also boasts encrypted end-to-end communication with no data tracking and can facilitate a web conferencing with a cloud-based virtual meeting room.
Axia also offers a SIM card that offers rewards simply for making calls surfacing the web and sending text messages, which boasts of reduced or eliminated roaming charges and no contractual obligation.
Clearly, a great deal of thought, let alone investment, has been given to the AXIA Ecosystem. Also,  we do not see it taking over the world as the new reserve currency anytime soon it will clearly have a respectable following and take up,  and if all its promises, especially around security, hold fire, we would expect continued growth for this innovative New Digital currency. Certainly, as the world of commerce modernises and changes in the economic paradigm shifts towards the digital realm, the digital currency revolution will remain unstoppable. Organisations such as Axia who take A more holistic approach,  and especially have asset-backed coins will fare better than most.
Questions remain to be answered, such as exactly the nature of the asset backing for the digital token, and we hope to learn more about these aspects in due course.