Pro Venture Prime Markets, or PVP Markets for short, is an online forex exchange broker that is located and registered in St. Vincent & the Grenadines. The company provides clients with investment options in currency pairs (majors & minors), metals, commodities, cash indices, and even cryptocurrencies. PVP Markets was established in 2018 and operate as an STP broker, meaning that orders are sent directly to the liquidity provider without the chance of slippage. The company aims to be a "one-stop-shop" that prides themselves in reliability, safety, integrity, and respect for their clients. Keep reading to find out more about the conditions associated with opening an account through this broker.
Account Types
PVP Markets allows traders to choose from two live account types – Standard and ECN, in addition to an Islamic account. Islamic accounts are offered to those that need to adhere to Shariah laws with swap-free 0% interest on overnight positions. Islamic accounts are available upon request. It costs $250 to open a Standard account and the requirement is doubled for the ECN account type. Both accounts offer access to the same impressive leverage cap (1:400), trade sizes, and a number of tradable instruments.
Primary differences stem from the charges associated with each account. The Standard account advertises spreads from 1.5 pips with no commission fees. On the ECN account, traders would supposedly have access to spreads from 0 pips with commission charges of $8.60 per lot. We did find some discrepancies between the advertised spreads and the actual options, so we would defiantly recommend reading this review further to get all of the facts. We've provided the conditions for each account type below.
Standard Account
Minimum Deposit: $250 USD
Leverage: Up to 1:400
Spread: From 1.5 pips (Actually from 15 pips)
Commission: None
ECN Account
Minimum Deposit: $500 USD
Leverage: Up to 1:400
Spread: From 0 pips (Actually from 2 pips)
Commission: $8.60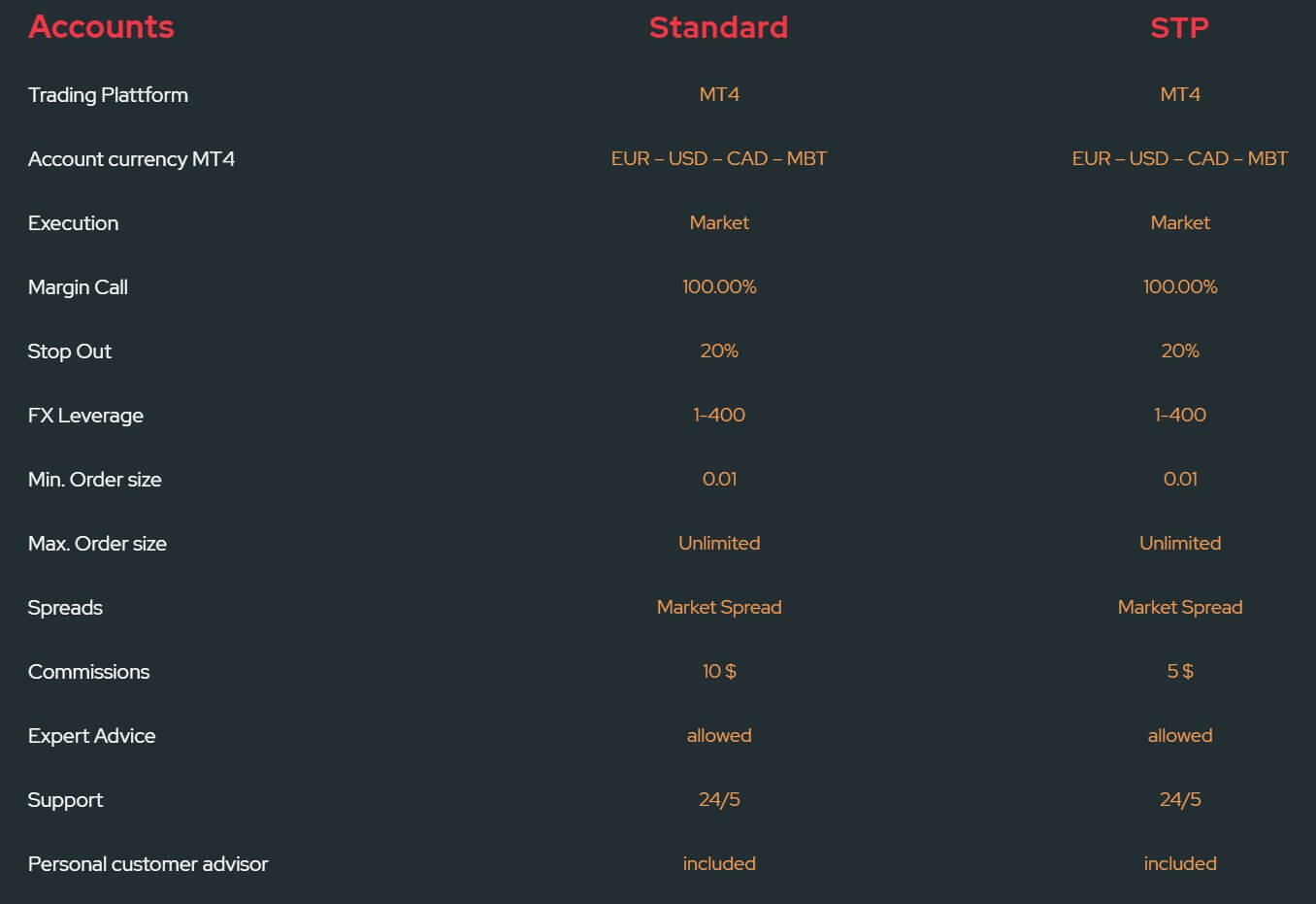 Platform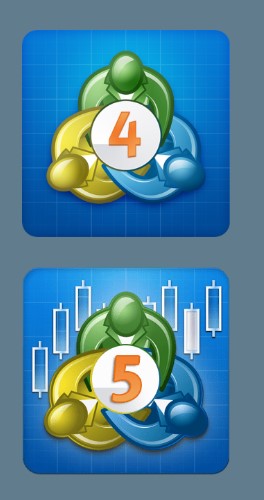 PVP Markets exclusively features the MetaTrader 4 platform, along with the majority of other foreign exchange brokers. MT4 is the most commonly chosen trading platform for several reasons, including accessibility, built-in features, customization options, a navigable interface, etc. The program also comes with multiple languages and supports everything a trader could need, including the ability to trade micro-lots, Expert Advisors, scalping, hedging, etc. MT4 can be accessed through the WebTrader or downloaded on PC, iOS, and Android devices, including tablets and iPads. Those trading from a Mac computer may have issues downloading the platform and would have easier access through the browser-based version.
We could spend all day going over all of the powerful opportunities within MT4; however, we feel entirely confident that the platform will be a satisfying option for every level of forex trader. The only downside would be the fact that the broker doesn't offer traders the ability to choose MetaTrader 5 as well, although MT4 still remains the most popular of the two.
Leverage
The broker offers all account holders access to an impressive leverage cap of 1:400 with no conditions. This is a generous offer, especially for the ECN account, which requires a larger deposit. Most brokers set lower limitations and some regulators even set leverage caps at 1:30. Many others refuse to allow a cap higher than 1:100 at most. Traders that don't have a lot of experience may want to start with a lower option than the one available from this broker, due to the fact that trading with a higher leverage is riskier and can result in large losses. Fortunately, PVP Markets provides traders with room to grow and gives professionals an exceptional leverage cap to trade with.
Trade Sizes
Both accounts allow for a trade size as small as one micro lot. Unlike many of their competitors, PVP Markets places no limit on the maximum trade size and does not seem to limit the maximum number of positions allowed at one time. The broker does impose standard margin call and stop out levels to help prevent accounts from going into the negative. If margin call is reached, then traders would need to close some losing positions or consider depositing more funds. Reaching the stop out level would result in the system automatically closing out trades. Those predetermined levels can be viewed below.
Margin Call/Stop Out levels: 100%/20%

Trading Costs
PVP Markets profits from spreads, commissions, and overnight interest charges. Commissions of $8.60 are charged on the ECN account (likely round turn) and there are no commissions on the Standard account. The spreads offered by this broker and much higher than the advertised amount, so it seems that the trading costs associated with this broker are very expensive. Swap charges are debited or credited on positions that are left open overnight and are based on current rates. The long and short swap rates are calculated by points and the exact rates can be viewed on the website's product pages. Triple swap is charged on Wednesdays for every instrument in order to account for the upcoming weekend. Islamic account holders would be able to avoid these charges with no interest.
Assets
Both accounts offer access to 28 currency pairs, precious metals Gold and Silver, commodities, cash indices, and a handful of cryptocurrencies. The number of currency pairs is much lower than many other broker's offers because PVP Markets only features majors and minors with no exotic options. Available commodities include US and UK Oil and there are 5 cash indices to choose from. PVP Markets also expands its available assets to include the popular cryptocurrencies Bitcoin, Ethereum, Ripple, Bitcoin Cash, Dash, and Litecoin. Traders will need to weight the missing exotic options and other categories that are not offered against the ability to trade cryptocurrencies in order to decide if the broker's asset portfolio is diverse enough to accommodate their needs.

Spreads
If you glance at the broker's advertised spreads, you'll be expecting to see options from 0 pips on the ECN account and from 1.5 pips on the Standard account. We checked the products page to confirm and were shocked at how high those spreads actually started from. On the Standard account, the lowest starting spreads were at 15 pips on majors and 25 pips on minors. Minimum spreads climbed as high as 38 pips on minors. On the ECN account, we noticed that standard spreads were at 2 pips on majors and started from 15 pips on minors. This means that average spreads are actually more than ten times the industry average on the Standard account, while spreads on the ECN account are .5 pips higher than average for majors.
Minimum Deposit
The minimum threshold to open an account through this broker is $250 USD. Once considered the average investment amount, this asking amount does seem rather high compared to other options. Some brokers have done away with minimum requirements altogether, while others offer accounts for around $100 or less. Finding out the deposit requirement for the ECN account was rather daunting, as we were forced to reach out to a customer support agent after finding no information on the website or elsewhere online. We were relieved to find that the asking amount was just $500 for an ECN account, where other brokers often ask for deposits in the thousands. Overall, it really comes down to what one can personally afford when considering the investment amounts needed to open either account.
Deposit Methods & Costs
Accounts can be funded through bank wire transfers, M-Pesa, VougePay, Skrill, Neteller, and Bitcoin. Keep in mind that some regulation restrictions may prevent certain methods from being used based on your country of residence. There is a minimum deposit requirement of $100 for the first deposit made through each separate method. PVP Markets will not charge traders for making a deposit but some third-party fees may apply. The website doesn't actually provide any details about the exact charges associated with each method.

Withdrawal Methods & Costs
All of the available funding methods can also be used for withdrawals, under the condition that funds must be processed back to the original payment method. PVP Markets does not charge a fee on withdrawals from their side, but the website does suggest that third party fees may apply and traders would need to check those fees with their chosen payment provider. Providers like Skrill, Neteller, and other e-wallets often charge a percentage fee from 1% of the total withdrawn amount and up. Banks would likely charge wire transfer fees from their side as well, so traders will want to gain a clear picture of the costs associated with each withdrawal method. It's a little disappointing that the website doesn't list those fees more transparently.
Withdrawal Processing & Wait Time
Once a withdrawal request has been submitted, average processing times fall within the first 24 hours. This would be business hours, however, as support does not work on the weekend. The website doesn't state how long it could take for funds to show up once sent, although we would expect e-wallets to be credited almost instantly. Slower methods like bank wire transfer likely wouldn't show up for at least a couple of business days.
Bonuses & Promotions
The broker's website dedicates an entire section to promotional offers and seems to update the current offers periodically. Currently, the only running promotion provides traders with the ability to win an iPhone Max Pro by trading 500 lots. Once an account has been opened and funded, traders would need to email support and the broker would then begin applying traded lots towards the total. We do wish that some type of deposit bonus, or perhaps even a welcome bonus or no-deposit bonus was offered to help out beginners. It's still nice to see one promotion available and it is possible that the broker will add other opportunities in the near future. If you do decide to open an account, we would highly recommend keeping an eye on this section of the website in case any updates are posted.
Educational & Trading Tools
Traders will find a section labeled "Tools & Education" among the other categories at the top of the broker's website. Clicking on the option brings a drop-down menu, with the only option being "MT4 Education". At first glance, we were worried that the website would only offer the basics related to setting up the MT4 program with no real educational insight into other matters. Fortunately, the section actually contains video tutorials related to forex education, alongside 36 video lessons related to downloading and working with the MT4 platform. It would be nice to see more materials like e-books available on the website, although this should provide traders with enough knowledge to get started trading on the MT4 platform. The only thing that seems to be missing would be trading tools, like calculators, calendars, VPS, and other similar options.
Demo Account
Those that would like to open a demo account can do so by navigating to the website's homepage and clicking "Open Demo Account". The PVP Markets demo account does not seem to offer customizable options, for example, a chosen amount of virtual funds. This could be somewhat of a disadvantage since many brokers add an unrealistic amount to these accounts. On the other hand, demo accounts serve as excellent simulation tools and serve multiple purposes. Beginners can gain practice without risking any real funds, while more experienced traders may prefer to test out new strategies, try different leverages, or try trading under the broker's conditions before opening a live account. Whatever the reason, traders will be able to benefit from opening a free demo account through this broker.

Customer Service
Traders can contact support instantly through LiveChat, by clicking on a blue button that is located directly at the bottom right corner of the website. The broker's LiveChat is rather convenient for the fact that one can leave their email and receive a response there if an agent isn't online, or if the chat is closed before a response is received. When we tested it, we were initially connected with a bot while waiting for a real customer representative to come onto the chat. The chat window claimed that support usually responds within a few minutes, but it did take about 3 hours for a support agent to respond to our question. Other contact methods include email, or traders can fill out a contact form on the website instead.
The only downsides would be the lack of weekend support and the fact that the broker doesn't provide a direct phone number anywhere on their website. One could always request a callback, but it seems more convenient to be able to reach out if in a hurry. A few separate email addresses are provided and all of the available contact details have been listed below.
info@pvpmarkets.com
Support@pvpmarkets.com
sales@pvpmarkets.com
backoffice@pvpmarkets.com
Countries Accepted
PVP Markets welcomes traders from all locations, including the United States, Iran, Japan, etc. Many regulators are strict about these locations, meaning that there is an advantage in the ability to open an account for those located in commonly restricted countries. We tested the registration process from our U.S. based office just to be sure and have no issues opening an account.
Conclusion
PVP Markets offers the choice between Standard and ECN accounts, alongside Islamic accounts. Traders would be able to use impressive leverage as high as 1:400 on FX, metals, commodities, cash indices, and cryptocurrencies from the MT4 platform. The broker doesn't offer the option to trade exotics, energies, stocks, or bonds. The minimum threshold to open an account is $250, which is high compared to other options. Traders should definitely consider the high trading costs associated with this broker. Beware the spreads that start from as much as 10 times the industry average and the high commission costs on the ECN account. Accounts can be funded through bank wire, card, and a variety of e-wallets.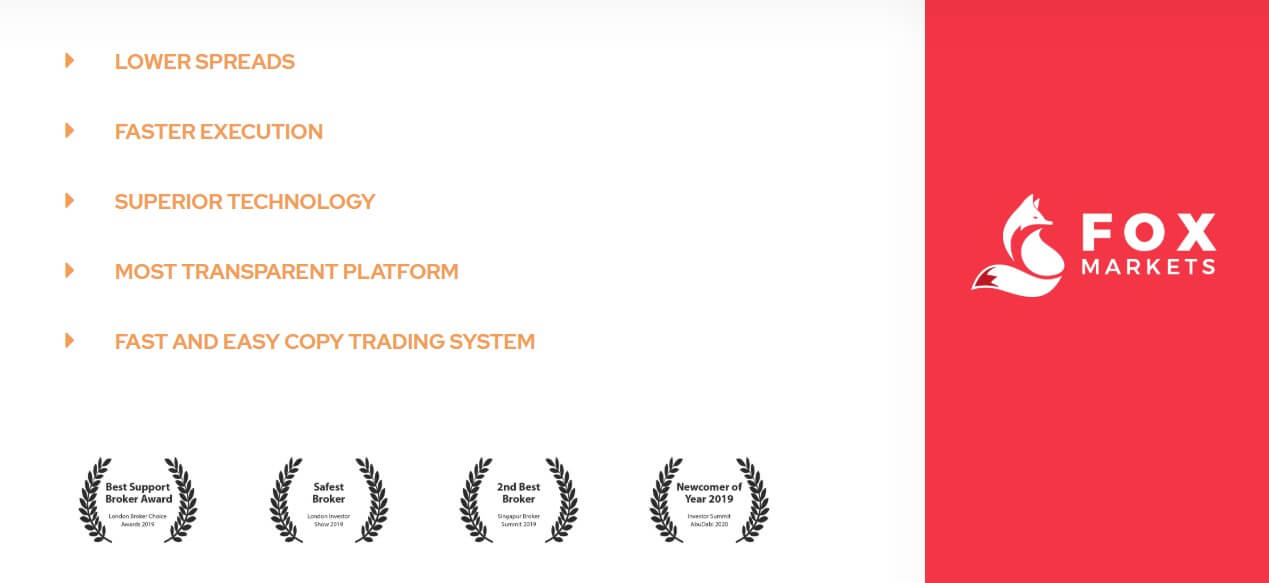 The broker does not charge fees on deposits or withdrawals from their side but does suggest that third-party fees may be applicable. Support can be reached instantly on weekdays, although agents do not always appear to be active on LiveChat, even during business hours. Currently, traders that register for an account have a chance to earn an iPhone Max Pro by trading a certain number of lots. The website also features multiple video lessons that help to educate traders on forex trading basics and the MT4 platform, and traders can test that knowledge on a free demo account.
Taking everything into consideration, there do seem to be a few advantages associated with opening an account. On the downside, the trading costs are some of the highest we've ever seen. Traders would almost certainly be able to access better conditions through another broker, especially with a $250 deposit.