Tradelyo is an online foreign exchange and CFD broker. They do not give a lot of information about themselves away apart from the fact that they offer MetaTrader 5, 24/7 support, a single wallet, and quick withdrawals, so as we do not know a lot, we will use this review to find out a little more about them and to see exactly what services they really offer.
Account Types
There is just the one account type available which is the Standard account, the account requires a minimum deposit of at least $100 and can be leveraged up to 1:200, the account also comes with a fixed spread that starts at 1.6 pips. As we go through this review, we will be looking into each section in a little more detail, all information in this review is related to this singular trading account.
Platforms
The platform being offered by Tradelyo is MT5, which is the younger brother of MetaTrader 4 (MT4)m developed by MetaQuotes Software and released in 2010, MT5 is used by millions and for good reason. Offering plenty of trading and analysis features to aid in your trading. Additional services expand the functionality of the platform making its capabilities almost limitless.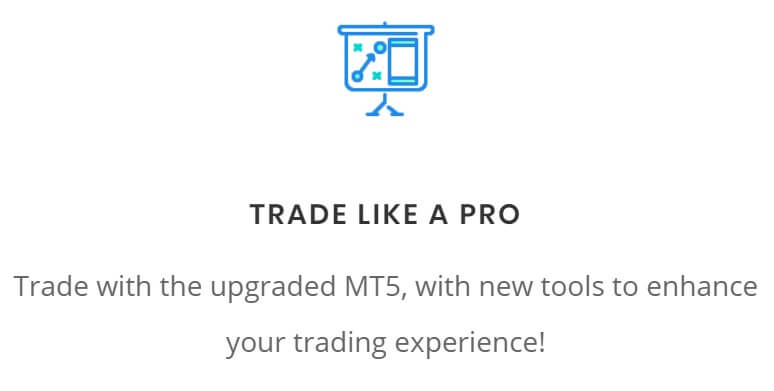 MetaTrader 5 offers the built-in Market of trading robots, the Freelance database of strategy developers, Copy Trading and the Virtual Hosting service (Forex VPS). Use all these services from one place, and access new trading opportunities. MetaTrader 5 is also highly accessible with it being available as a desktop download, application for iOS and Android devices and even as a WebTrader where you can trade from within your internet browser.
Leverage
The account can be leveraged up to 1:200, this can be selected when opening up an account and can be changed by sending a change request to the customer service team. Leverage at 1:200 is an appropriate level to have as it gives a good risk and reward ratio, however, many modern brokers are now aiming to provide their clients with leverage up to 1:500.
Trade Sizes
Trade sizes start at 0.01 lots which are known as micro-lots, the trades then go up in increments of 0.01 lots so the next trade would be 0.02 lots and then 0.03 lots. Unfortunately, we do not know what the maximum trade size is or how many open trades and orders you can have at any one time.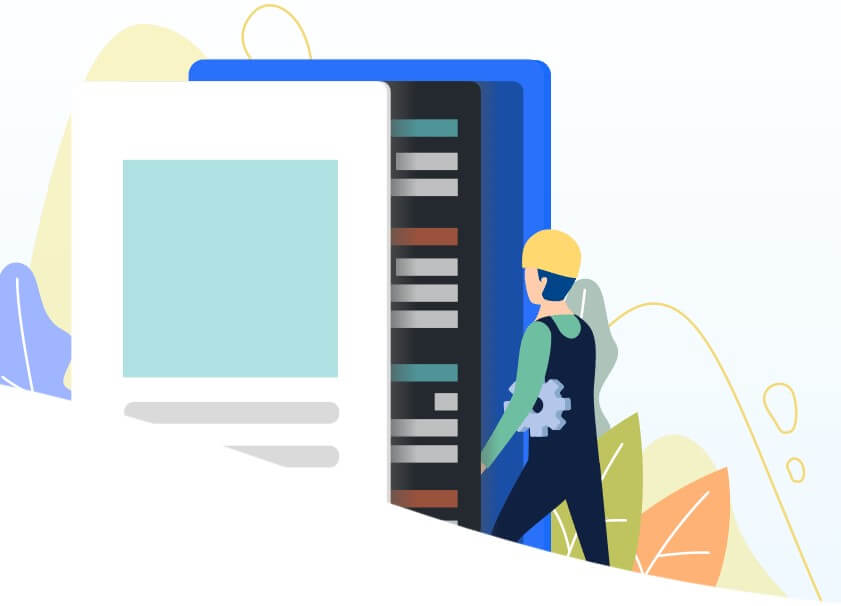 Trading Costs
There aren't any commissions or trading fees mentioned on the website, looking at the demo account, there are no commissions reflected in that either so it does not look, like there are any, especially as the spreads are as high as they are (we will look at that later in this review).
There will however be swap charges which are fees charged when you hold a trade overnight, they can be both positive or negative and are based on interest changes, they can be viewed within MetaTrader 5.
Assets
The website does not provide us with a list of available assets or a product specification. Looking at MetaTrader 5 there seems to be a large selection available including Forex Currencies, Indices, Commodities and Shares available to trade.

Spreads
The spreads are actually not disclosed on the website, instead, we have to use the demo account to find out what they are, this, however, is not a 100% accurate way of finding out as the demo account may have slightly different spreads to the main account. We believe that the spreads are starting from 1.6 pips and are fixed, this means that they do not change, no matter what is happening in the markets, they will always remain the same. Different instruments also have different spreads, so while the lowest starts from 1.6 pips, there are others with spreads fixed at 2 or 3 pips.
Minimum Deposit
The minimum amount required to open up an account is $100 which makes it very accessible to newer traders, we are not sure if this amount reduces once an account has already been opened.
Deposit Methods & Costs
There isn't a specific page detailing and payment methods, at the bottom of the page there are some images of Visa and Mastercard, however, the actual terms of these methods are not known. We do not know if there are any added fees or if there are any additional methods available. You should check with your own card issuer for any potential outgoing transfer fees.

Withdrawal Methods & Costs
We do not have any information on the withdrawal methods either, so the only information we have to go on are the same images of Visa and MasterCard at the bottom of the site. We do not know of any possible fees which are not good as the last thing people want is to sign up, deposit, trade and then find that half their profit will be taken away with fees.
Withdrawal Processing & Wait Time
This is yet more information that is not available on the site, due to this we cannot say exactly how long withdrawal processing may take but we would hope that it would be fully processed within 7 days of the request being made.
Bonuses & Promotions
We did not notice any information on bonuses on promotions on the website or within the terms of service, so it does not look like there are any active promotions at this current point in time. You could always contact the customer care team to see if there are any coming up or not listed that you could take part in.
Educational & Trading Tools
While going through the site, we did not come across any educational information, this is a shame as many modern brokers are now trying to do what they can to help their clients improve their trading, so it would be nice to see Tradelyo do something similar.
Customer Service
Sadly there isn't a customer support or contact page, this is a massive red flag because if there is no way to get in contact with them, not even an email, there would be no way to get any help, there may be ways once you have opened an account, but there is nothing from on the site directly.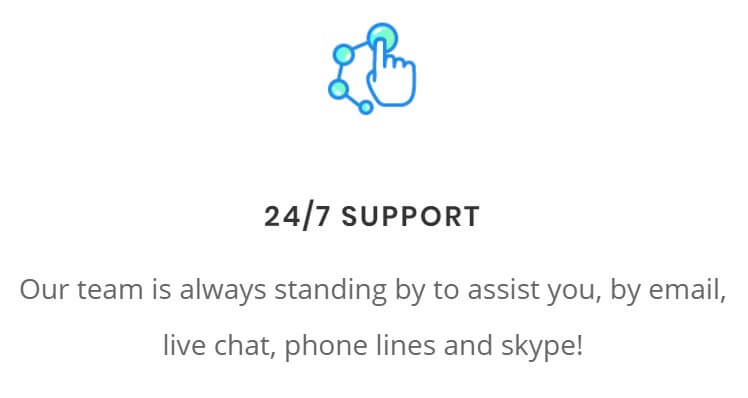 Demo Account
Demo accounts are available for use in MetaTrader 5, this is how we got most of the information for this review. We hope that the information provided by the demo account is accurate to the live account, as sometimes they can vary a little bit. We do not know what the expiration time on these accounts is if there is one.
Countries Accepted
This is another aspect where there is no information present, so be sure to check with the customer service team to see if you are eligible for an account prior to signing up.
Conclusion
There is a lot of information missing from the site, luckily we were able to find out some of it by using the demo account, if we were only going by the information on the site then we would not know anything about the trading conditions, payment methods or anything else, and that is the information that most potential clients will see, as they will not use the demo account to find out. The most concerning things are the lack of financial information, deposit and withdrawal methods and fees, and also the fact that there is no information available to contact the customer service team, nothing, not even an email, so this is the main reason why we would suggest looking elsewhere for a broker to use.