Prior Capital is a forex broker based in Cyprus and established in 2016. Prior Capital vows to offer step-by-step support, direct access to the markets, instant execution, unique analytical information, algorithmic trading software. In this review, we will be looking into the services being offered to see if they live up to these statements and so you can see if they are the right broker for you.
Account Types
There are 3 account types on offer, however only 2 of them would be relevant to 99% of retail traders, we will look at them in a little bit of detail.
ECN Account: The ECN account requires a minimum deposit of $100 or of your selected base currency which can be in USD, EUR, GBP or CHF. It has access to both MetaTrader 4 and MetaTrader 5 as trading platforms and leverage can be anywhere up to 1:30. Spreads are floating and start as low as 0.6 pips with a margin call of 100% and a stop out level at 50%.
Access to all available assets from Prior Capital and the minimum trade volume is 0.01 lots and goes up in increments of 0.01 lots. It states that there is a commission of $25 per but does not specify what the per is for, there is an asterisk indicating that this is explained somewhere else on the page but there is not. We will explore the commissions later in this review.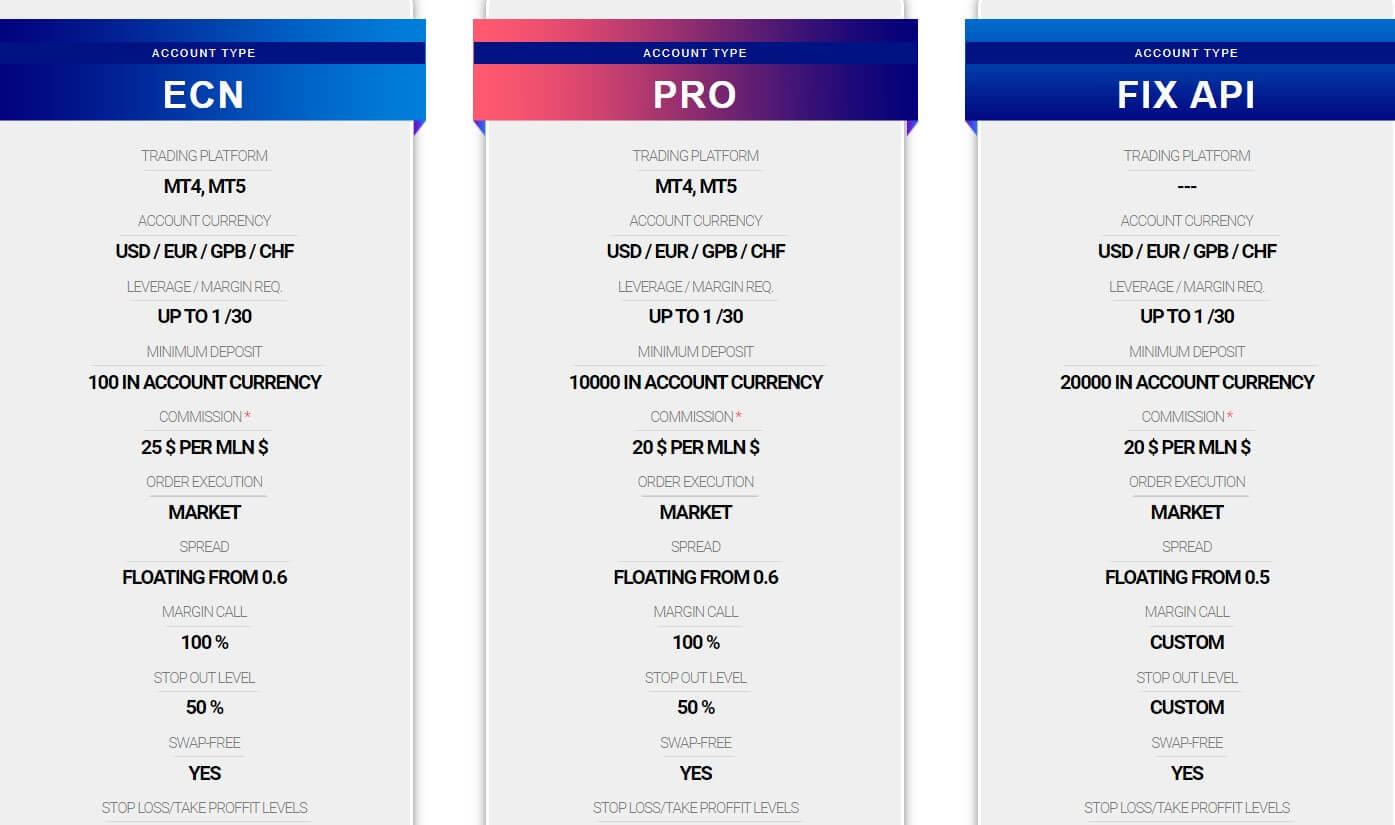 Pro Account: The pro account requires a much larger initial deposit of $10,000 or the same amount in your base currency which remains the same. Leverage remains at a maximum of 1:30 but the spread has slightly reduced down to 0.5 pips as a starting position. The majority of other features remain unchanged including stop out and margin levels along with trade sizes and available assets. The commission has reduced down to $20 per but again we are unsure what the per means and will explore this later in the review.
Fix API: This account is more intended for people who have a development background and can use the API from Prior Capital. This account requires a minimum investment of $20,000 or base currency equivalent, all other features remain the same as the pro account.
All accounts can be used as a swap-free account if you are not able to pay or receive interest charges for holding trades overnight.
Platforms
Prior Capital currently offers 2 different trading platforms, both from MetaQuotes software, we outline their features below.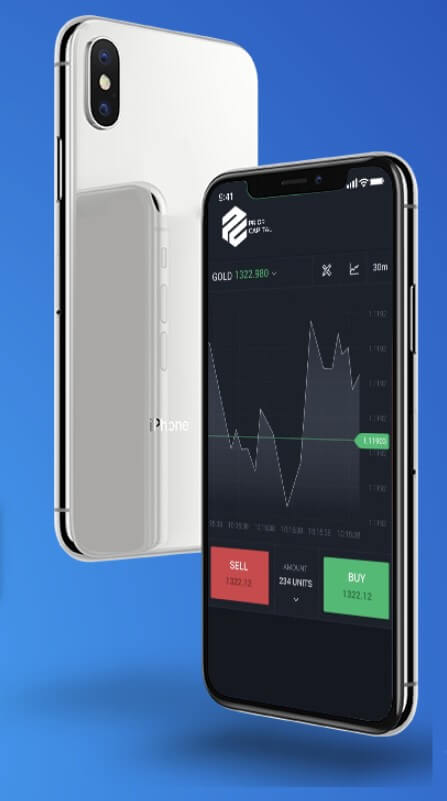 MetaTrader 4 (MT4): MetaTrader 4 (MT4) is one of the world's most popular trading platforms and for good reason. Released in 2005 by MetaQuotes Software, it has been around a while, it is stable customizable and full of features to help with your trading and analysis. MT4 is compatible with hundreds and thousands of different indicators, expert advisors, signal providers and more. Millions of people use MT4 for its interactive charts, multiple timeframes, one-click trading, trade copying and more. In terms of accessibility, MT4 is second to none, available as a desktop download, an app for Android and iOS devices and as a WebTrader where you can trade from within your internet browser. MetaTrader 4 is a great trading solution to have.
MetaTrader 5 (MT5): MetaTrader 5 (MT5) is the younger brother of MetaTrader 4 (MT4)m developed by MetaQuotes Software and released in 2010, MT5 is used by millions and for good reason. Offering plenty of trading and analysis features to ain in your trading. Additional services expand the functionality of the platform making its capabilities almost limitless. MetaTrader 5 offers the built-in Market of trading robots, the Freelance database of strategy developers, Copy Trading and the Virtual Hosting service (Forex VPS). Use all these services from one place, and access new trading opportunities. MetaTrader 5 is also highly accessible with it being available as a desktop download, application for iOS and Android devices and even as a WebTrader where you can trade from within your internet browser.
Leverage
Leverage can be selected when opening up an account and can be anywhere between 1:1 and 1:30, due to regulations Prior Capital does not offer higher leverage than 1:30. Leverage can often be changed on an account by getting in touch with customer services but will only be changed if there are no active trades on the account.
Trade Sizes
Trade sizes start at 0.01 lots which are also known as a micro lot, sizes then increase in increments of 0.01 lot so the next available trade will be 0.02 lots and then 0.03 lots. The maximum trade size is 100 lots but we would not recommend trading over 50 lots so the liquidity providers and markets and execute the trade quicker. There is a maximum amount of 500 orders that can be open at one time. Non-forex or metals have a minimum trade size of 0.1 lots and a maximum trade size of 20 lots.
Trading Costs
The account types page states that there is a commission of $25 per for the ECN account and $20 per for the Pro account but does not specify what the per is for. Looking through the various documentation does not make this any clearer and our only assumptions would be that this is the commission per lot traded, which would put it at a very high level when compared to the competition.
There are also swap fees charged for holding accounts overnight, these can be both positive and negative and these can be viewed from within the trading platform of choice. There are swap-free accounts available should you not be able to receive or pay swap fees based on your beliefs and so these charges will be paid as administration costs rather than interest.
Assets
When it comes to tradable assets, they are broken down into a number of different categories. There are forex currencies in which there are over 50 different major, minor and exotic pairs to trade. There are 6 indices including Dow 30, Nasdaq 100 and Nikkei 225. Energies are present and broken down further into spot contracts, commodity contracts and future contracts for assets such as Berent and crude oils. Metals are present in the form of gold and silver and finally, there are 5 cryptocurrencies available to trade including the popular Bitcoin and others such as Ripple and Litecoin.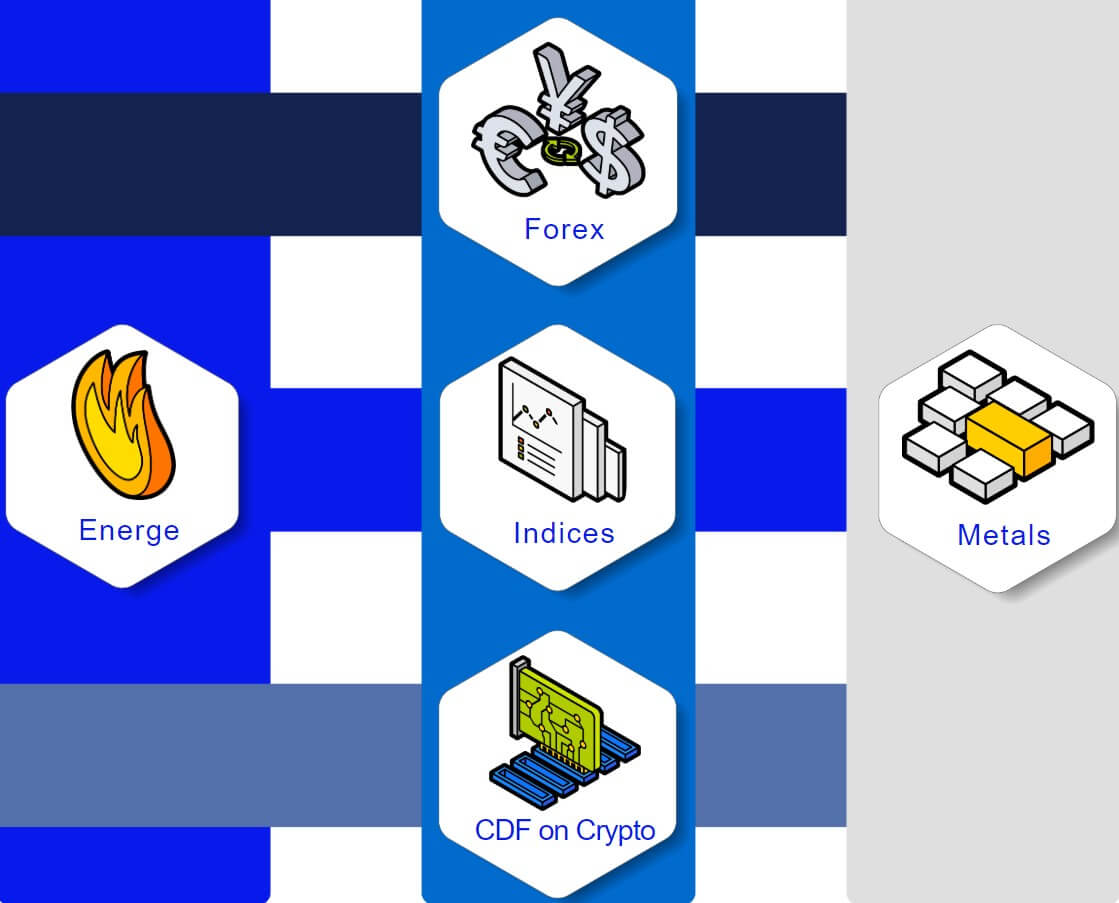 Spreads
Dependant on the account type that you have spreads will be starting as low as 0.5 pips or 0.6 pips. It is important to note that all spreads are variable which is also known as floating so they will not always remain the same and the more volatile the markets, the higher they will be. Also, the 0.5 pips and 0.6 pips are absolute minimums, so will often be seen higher and certain pairs will have a higher natural spread meaning they will never be as low as that.
Minimum Deposit
The minimum deposit to open an account is $100, however, once an account has been opened the minimum deposit for further top-ups reduces. There is not a mention of the absolute minimum but this will depend on the processor you are using to make the deposit.
Deposit Methods & Costs
There aren't a whole host of ways to deposit with Prior Capital, in fact, there are just two methods available.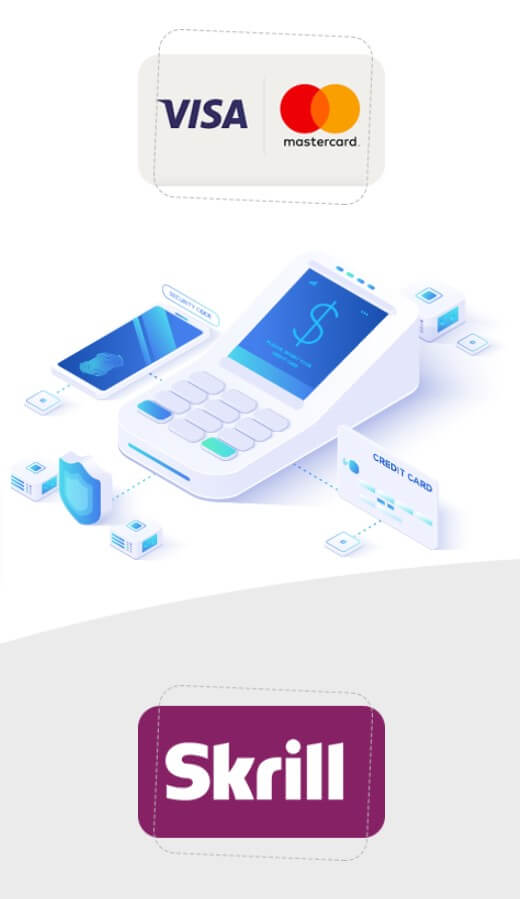 Credit / Debit Card (Visa and MasterCard): Deposits over $100 there will be a fee of 2% + EUR 0.24 (or equivalent) and for international cards there will be a fee of 2.5% + EUR 0.24 (or equivalent). For deposits under $100, there will be an additional service charge of $10 (or equivalent). The maximum daily deposit limit is $15,000 (or equivalent).
Skrill: Deposits can only be made in EUR or USD. There is a fee of 2.9% + EUR 0.25 (or USD), there may also be a surcharge of 0.5% – 1% depending on the country you reside in. Deposits under $100 (or equivalent ) will receive an additional charge of $10 (or equivalent).
Bank Transfers: Deposits can be made in CHF, EUR, USD, AED, AUD, CAD, CZK, DKK, GBP, HKD, HUF, ILS, ISK, JPY, MXN, NOK, NZD, PLN, RUB, SEK, SGD, THB, TRY, or ZAR. There are no added fees for deposits via bank transfer however your own bank may charge transfer fees so it is important to check.
It is a shame to see such high fees for withdrawals and this is an aspect of brokers that can really put off any potential clients.
Withdrawal Methods & Costs
Withdrawing is done via the same methods as depositing and there are a few things to note with each method.
Credit / Debit Card (Visa and MasterCard): You can only withdraw with a card if you have deposited using one and it must be the same card. For a card refund (up to the amount of depositing) there is a fee of USD 0.30 for each transaction, for full withdrawals over the deposit amount there is a 1.3% +EUR 3.50 (or equivalent) for each withdrawal. The maximum payout per transaction is EUR 2,000.
Skrill: For Skrill withdrawals, there is a fee of 1% for all withdrawals, for refunds, there is a fee of EUR 0.49 (or equivalent) for any amounts until the deposit amount has been withdrawn.
Bank Transfer: While there are no fees for depositing via bank transfer, there are for withdrawing, depending on the bank being used there are two types of fees. Swissquote charge 2 EUR / CHF within the EEA and 10 when outside the EEA. Withdrawals under $10 have an additional 5 fee charged. Deutsche Kontor charges a 0.35 EUR for each transaction, transactions up to EUR 2,500 have a fee of EUR 5.50, 2,500 – 12,500 have a fee of EUR 12.50 and withdrawals over 12,500 have a fee of 0.15% or at least EUR 20.00 and a maximum 100.00 EUR.
Similarly to the deposits, it is a shame to see withdrawal fees present as this is a practice that a lot of modern brokers are getting rid of and so would be nice to see Prior Capital follow suit.
Withdrawal Processing & Wait Time
Withdrawal times are not specifically specified on the site, however Prior Capital will aim to process any withdrawals within 48 hours, once the withdrawal has been processed, Skrill withdrawals should take just 15 minutes to arrive which bank card will take 1 to 5 business days and bank transfers normally take around 3 to 5 business days to arrive in your bank account.
Bonuses & Promotions
There does not seem to be any promotions or bonuses happening at the time of writing this review, that does not, however, mean there never will be so if you are interested in joining Prior Capital with a promotion be sure to check back regularly to see if one has come up.
Educational & Trading Tools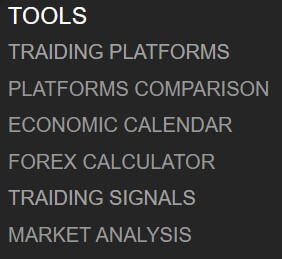 There are a few basic tools on offer to help with your trading, there is some market analysis that is very basic showing a chart of various currencies but not much more information than that. You can contact Prior Capital though to help create a personalized report. Market data is also available but this much the same thing as the market analysis. The economic calendar on offer gives you information about any upcoming news events that may affect the pairs you are trading ut there are more detailed ones available for free on the internet. Finally, there is a forex calculator allowing you to calculate things like lots and pips
There is also an education center, this contains things like ebooks and webinars however the site states that it will be active soon and so at the moment you can not access any of the resources.
Customer Service
The contact section of the Prior Capital site is what you would expect, it has an online web form where you can submit your query and can expect to get a reply via email. There are also email addresses and phone numbers for a number of different departments including the support desk, the affiliate departments, human resources, client relations, the back office, and PR inquiries. These departments are open between 08:00 and 16:00 GMT so it is disappointing to not see them open 24 hours a day. In terms of the time frame for a reply, Prior Capital simply states that you will get a reply in a "timely" manner.

Demo Account
There is no mention on the website in regards to demo accounts so we are unsure if they are being offered or not, there may be a way to access them from within the client portal though.
Countries Accepted
The following notice is present on the Prior Capital site: "Prior Capital CY Ltd does not offer its services to residents of certain jurisdictions such as the USA, Canada, Japan, Iran, Cuba, Sudan, Syria, and North Korea." If you are unsure if you are eligible for an account, please make sure to get in contact with the support department for confirmation.
Conclusion
Prior Capital started us off on a confusing note with the commissions not being completely clear, it seems like it is $20+ per lot traded which is excessive and enough to make the majority of people steer well clear. Plenty of ways to get in contact but with so few support opening hours it could be more difficult to get through. All of this along with the fees being charged for both deposits and withdrawals can make Prior Capital a very expensive broker to trade with.
We hope you like this Prior Capital review. If you did, be sure to check out some of the other reviews to help find the broker that is right for you.