Scalper Gun is a trading indicator that was published on the mql5 website by programmer Mikhail Nazarenko in May of 2019. It was most previous updated to version 1.2 approximately 6 months later.
Overview
Scalper Gun is an indicator that combines scalping and swing trading strategies with visualization and pop-up, push notifications, and email alerts of entry points. The scalping aspect focuses on the concept of placing multiple orders to make multiple small gains, while the swing-trading factor attempts to capture gains over a longer period of time, like a few days or several weeks.
Here are a few more facts about the indicator:
Works on the MetaTrader 4 platform
Suitable for traders of all different skill levels
Does not redraw
Works in both trend and non-trend markets
According to the author, speed, quality, visualization, and accuracy help this indicator to be more beneficial than other popular indicators. When using it, traders will see two lines on the chart; the yellow line indicates the "slow line", which indicates the main trend, while the "fast" dark blue line is used to enter the market. The author goes on to explain how those lines are created and used in the product's description.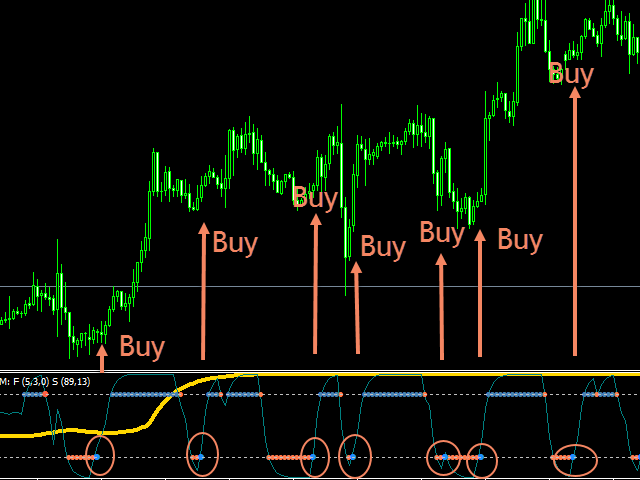 Service Cost
Traders can either rent the indicator for $89 USD for one year or purchase it outright for $100 USD. The developer throws in 10 activations, which is more than what is standardly provided. In our opinion, the product would receive more feedback if the developer was willing to allow traders to rent it for a lower rate for a smaller amount of time since the two licensing options are rather high for this type of product. Although it does cost a good bit to buy the indicator, traders can still test the demo version for free.
Conclusion
Scalper Gun provides traders with entry point alerts based on short-term scalping strategies and long-term swing trading strategies while working in different market conditions. This product hasn't received a rating or any reviews on the mql5 website, but there are a few comments that show us that the developer is willing to implement changes on request in featured updates, so this is a plus for any users that might have a recommendation for improvement.
In the end, we feel that this product may be a bit overpriced, which has likely resulted in the lack of popularity that it has received. This doesn't mean that it isn't a good product, as the developer has created a successful tool. Traders will simply need to determine if the investment is worth it, so long as the indicator suits their trading strategies.
This Forex service can be found at the following web address: https://www.mql5.com/en/market/product/38584