The Panel Super Order is an expert advisor that is currently found on the MQL5 marketplace, we have provided a link below to the exact expert advisor just in case there are any others with similar names. The expert adviser was first published on the 14th of August 2015, it has been updated a number of times, the most recent update was on the 16th of April 2019 and this brought it up to version 2.1.
Overview
This expert advisor has been designed to work with the MetaTrader 4 trading platform, it simply replaces the existing one-click trading system with one with additional options and functionality.
The main features of the expert advisor:
1. Speed/One-Click Trading Panel – open/close trades, change lot sizes, TP/SL levels.
2. Pending Order Panel – open pending orders, set lot sizes, TP/SL and more.
3. Can work on Live and Back-Test (Strategy Tester) – Test new strategies.
4. "Close All!" Button – Close all open orders with one click.
5. "Delete Pending!" Button – Delete all pending orders with one click.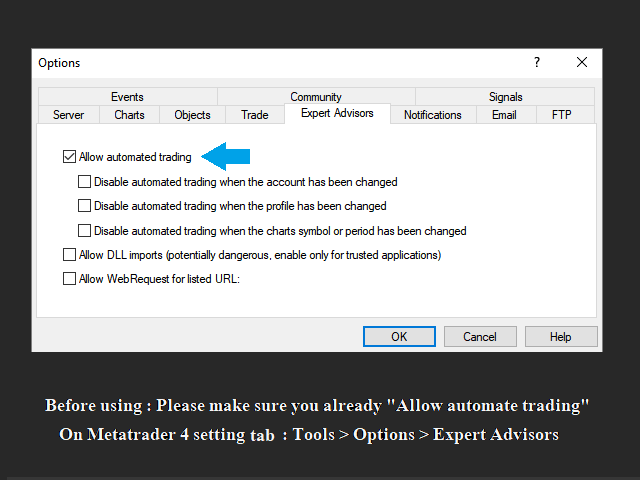 There are a number of setting sand parameters that can be altered to change the expert advisor to more suit your needs, these are the default lot size, the default take profits and stop losses, the all currency mode, an auto chart shift and to set a magic number on each trade.
Service Cost
The expert advisor can be purchased outright for $30, there is also the opportunity to rent the expert advisor, you can rent it for 6 months which will cost you $10, you can also rent it for 1 year which will cost you $15. There is also a free demo version available, this demo version is limited to only using the CADCHF pair.
Conclusion
Unfortunately, there aren't any reviews available on the expert advisor, there are a few comments, but all but one are from the creator and the creator ignored the one comment that was from a potential customer which is never a good sign. We would highly recommend that you use the demo version, even though it is only usable on the one pair, t least it will let you know whether the functions work and for you to see that it will meet your own trading needs.
This Forex service is currently available in the MQL5 marketplace: https://www.mql5.com/en/market/product/11203