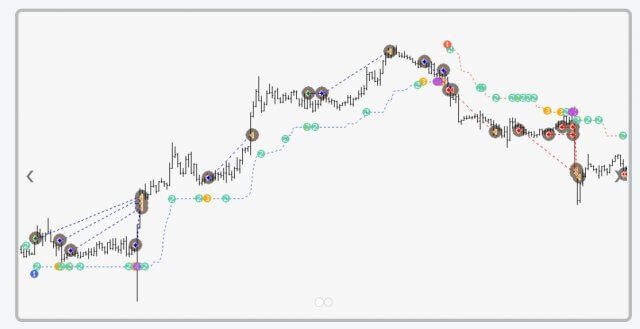 Supertrend EA, a fully MT4 compatible robot, is an expert consultant developed for automated trading. Expert advisers are also called trade robots because they are responsible for managing operations on a fully automatic basis. If you're using the trading robot, no human supervision will be required. However, the Expert Advisor you are going to use must be well tested in the market, in real-time, and the indicators must be optimized.
Overview
Supertrend EA is a trend robot that executes a trade when the trend changes, when a break occurs, when a correction occurs, and when pullback occurs.
The expert consultant alone won't show anything on your chart. If you want the visual shape of your robot, you must attach an indicator that facilitates the company in a download file.
The parameters in which this expert advisor executes trades operations are basically two and are as follows:
-Change in the trend: If positions are opened, they will all be closed when the market trend changes.
-Stop Loss: This expert consultant uses the Supertrend indicator as a stop loss level.
Before you start trading in the live account with this expert advisor, it is advisable to use a demo account first. At first, it is advisable to learn to operate manually. When you feel confident about your trading strategy then only you should code that trading strategy in order to turn it into a robot. Generally, not all traders have the advantage of knowing how to code a system, and for that, there are robots like Supertrend EA. This expert advisor can be used in any period to trade any currency pair. It is not advisable to use this robot to trade other assets such as commodities, indices, or precious metals, as the EA is designed to be used in Forex.
The following features are included in the Basic version:
Reverse strategy
Max Open Operations
Directorate of Commerce
Order Comment
Filter of propagation
Administration of Money
Closing in the trend change
The pending order expires
Supertrend used as Stop loss
The following functions will only be available in the Pro version:
Trailing Stop
Break-Even
Candle Trail
ATR Trail
Time/day filter
Conclusion
Service Cost
This is one of the many tendential robots that exist. It can come to work well, and best of all, it has a basic free version. The Pro version that has the functions mentioned above has a price of 39.90 Swiss francs, which we consider a reasonable price.
Conclusion
We've checked third-party websites and found no negative reviews about this robot. So if you want to start in automated trading systems with a simple robot, this can be an excellent option.
This Forex service can be found at the following web address: https://quivofx.com/expert-advisor/supertrend-ea