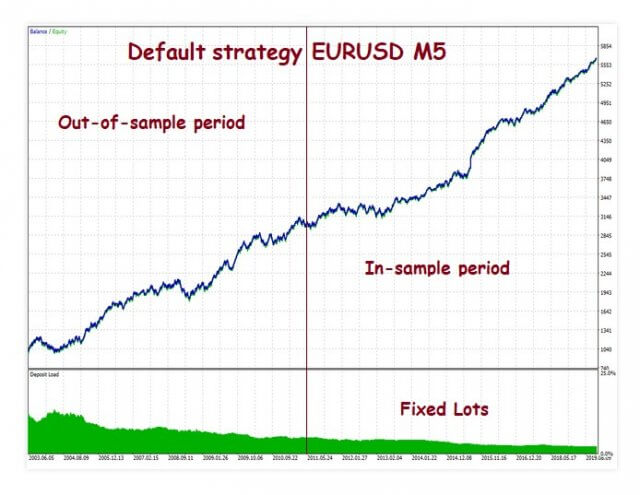 BelkaMiner can be found on the MQL5 marketplace, we have provided a link to it below as there are other versions available with very similar names. The expert advisor was created by Dmitriy Shal and was first uploaded on the 21st of February 2020, it was uploaded as version 1.171 and has not received any further updates.
Overview
The BelkaMiner is an expert advisor designed for the MetaTrader 4 trading platform, there is also a MetaTrader 5 version available too. The expert advisor is fully automated and looks for breakouts, momentum, and reversals to trade.
Some of the key features include:
-The EA allows you to build a machine learning-based trading system on any pair and timeframe.
-It's a real Data Miner and ML system. You can fully control the learning process and change the data mining settings in your own way.
-The system can learn how to trade breakout, momentum, and reversal strategies by recognizing patterns in historical data.
-The EA groups a set of entry points in such a way that points in the same group (cluster) are more similar to each other than to those in other groups.
-The Bollinger Bands, Donchian Channel, Price Action, and 6 low correlated Input variables with the Outlier data filter are available.
-The system does not use Martingale, grid, hedging, and other risky Money Management techniques.
-All settings are fully customizable, no hidden parameters.
Plenty of settings are available to alter the way the expert advisor works, some of the available options include the mode to use, money magnet, lot sizes, balance, max risk, max lot sizes, timezones, max spread, max slippage, time to trade, entry style, stop losses, take profits, and many more.
Service Cost
The expert advisor will cost you $229 to purchase it outright, this will get you unlimited access to it with no limitations. There is also the option to rent the expert advisor, you can rent it for three months and this will cost you $99, you can also rent it for six months which will cost you $149 for that time period.
The site also indicates that there is a free demo version, this will have some limitations on it and may only be able to be used with the strategy tester, however, this has not been made clear, it may be worth downloading just to try it out.
Conclusion
There are currently no reviews or comments so we do not know how people are finding it or if it is doing what it is meant to do, however, we suspect that if it was not working then there would be some negative reviews. Due to there being no comments, we also do not know if the developer is still actively supporting the expert advisor, so we would recommend that you send any queries that you may have to the developer, this was you can ensure that it will work the way you need it to and that it is still being supported before you make a purchase or rental.
This Forex service is currently available in the MQL5 marketplace: https://www.mql5.com/en/market/product/20199