The advent of blockchain and cryptocurrencies brought with it a ton of possibilities for the global finance industry. Gone are the days when banks and other financial institutions dominated the finance lending space. Thanks to blockchain, decentralized finance (DeFi) is now possible, and virtually anyone from all around the world can take part in the global financial system – and all they need is an internet connection. 
Nexo is a blockchain-based project that is fulfilling this promise by making it possible for individuals to access such financial services as loans while using their crypto assets as collateral. Individuals from over 200 countries can use their cryptocurrency to receive loans in 45 Fiat currencies – and all this in a transparent, automated, and tax-free process. 
But what is Nexo, and how does this lending platform work? We review this blockchain project to answer these questions and tell you everything else you need to know about the Nexo crypto-lending platform.
What is Nexo? 
Nexo is a blockchain-based lending platform that advances loans and financial assistance to different crypto holders. For the longest time, the crypto market was underexploited, and the only viable method of gaining from one's crypto assets was by speculating their prices on the market. Nexo, however, seeks to change this by providing crypto investors with a platform where they can issue and borrow crypto loan services while using different crypto assets as collateral. 
Nexo is a product of Credissimo, a Europe-based fintech company launched in 2007. The company is one of the most well established and trusted brands in the online lending space. On their website, they claim to have 73% customer return rate, disbursed over 102, 800 loans in 2019, and maintains a portfolio of 370, 000 unique customers. 
How Does Nexo Work? 
Nexo leverages the blockchain network by providing users with instant lending solutions. With Nexo, crypto holders can get Fiat loans and set up their crypto assets as collateral. It makes it possible to monetize your crypto assets and remain liquid without losing ownership of the investment. The loans are forwarded to the borrower's bank or debit card.
Nexo is a wholly automated and highly versatile platform with a straightforward lending system.
All you need to do is deposit your crypto assets, access your Fiat loan, and repay it at your convenience. You can repay this loan with fiat, crypto, or a combination of both currencies. There are no minimum repayments with fiat. However, if you are paying back in crypto, the minimum repayment deposits are 0.0025 for Bitcoin, 0.025 for Ether, 32.00 for Ripple, 5.00 for TrueUSD, and 5.00 for USDC. See here the full list for minimum crypto repayments. 
In addition to loans, Nexo also offers its clients with a savings account with an ROI of 8% for stablecoins and fiat currencies. The platform has partnered with BitGo, a digital asset trust to secure all crypto funds. Currently, Nexo supports Bitcoin, Ethereum, Pax Gold, Ripple, Litecoin, Binance, Stellar, NEXO, Bitcoin Cash, EOS, and various stablecoins. 
The Nexo product is available globally – except for a few countries like Bulgaria, Cote d'Ivoire, Myanmar, Iran, Iraq, North Korea, Libya, Syria, and Zimbabwe.
More importantly, Nexo enables you to avoid capital gains taxes even if you live in countries with crypto tax legislation. On their website, Nexo argues that "when you take a crypto loan and spend that loan, you avoid paying any capital gains taxes, which otherwise in many countries you have to pay when you sell your crypto."
Who Can Use Nexo? 
The NEXO platform is a pretty open platform. Any of the following individuals/entities can utilize NEXO services. 
Investors who desire to make profits off their crypto assets, while still maintaining ownership of those assets

Businesses of all sizes

Crypto miners

Hedge funds

Pension funds
The Nexo Oracle 
The Nexo Oracle is the technology that drives almost all of Nexo's functionalities. Some of its core strengths include:
I) Developing loan contracts
The Oracle picks up and automates all the processes after a credit line application is initiated. This includes disbursement of funds, asset monitoring, notifications, and the overall administrative procedures of the loan. 
II)  Developing and maintaining real-time data
The Oracle aggregates data from at least six independent exchanges to perform accurate, real-time data aggregation to minimize the risk for both the platform and users. It also detects market moves and readjusts loan limits accordingly. If an asset increases in price, the Oracle automatically increases the loan limit. 
III) Maintaining an analytics module
The Oracle automatically records and manages all interactions with clients – including loans, repayments, outstanding balances, and accounts. 
IV) Conducting auto-notifications
All of Nexo's processes are automatically executed, and this includes sending notifications to clients. 
V) Developing prediction modeling and algorithms
Nexo utilizes big-data analysis, automated algorithms, and predictive modeling techniques to realize the smooth running of the system. This helps ensure that information aggregated from outside sources is used appropriately and promptly. 
The Nexo Team
Nexo involves a core team of 14, who hold influential positions in Credissimo. Chief managing partner Kosta Kantchev is the co-founder of both Nexo and Credissimo. 
Antoni Trenchev is the managing partner and also co-founder of Nexo. Trenchev is a former member of the National Assembly of Bulgaria and has a background in e-commerce development, strategy, and processes.
Georgi Shulev is also a managing partner and co-founder of Nexo. Shulev has long-running experience in investment banking and is the co-founder of Consestimate – a financial estimate platform where investors share ideas and forecasts with peers and identify the "fundamental value of public companies."
The NEXO Token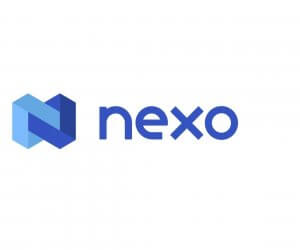 The NEXO token is the native token of the Nexo platform. And the Nexo project creators define the token as a security instrument that's compliant with the United States Securities and Exchange Commission (SEC) regulations. The Nexo platform incentivizes users to hold the NEXO token by paying out dividends derived from loan returns. Here, 30% of loan returns are channeled to a dividend pool and distributed to the coin holders. 
At the time of writing, the coin is trading at $0.122583, ranking at #81 in the market. It has a market cap of $68,646,212, and a 24-hour volume of $4,089,490. The coin has a circulating supply of 560,000,011, with a total supply of 1,000,000,000 Nexo Tokens. The coin's all-time high was $0.539466 (May 07, 2018), with an all-time low of 0.043333 (Sep 12, 2018). 
Where to Buy and Store NEXO
You can purchase NEXO from several reputable exchanges, including IDEX, Huobi, Coinswitch, YoBit.Net, Huobi, Binance, HotBit, and Changelly. The majority of these will require you to trade other cryptocurrencies, such as Ethereum and Bitcoin, to get  NEXO. 
NEXO is an Ethereum-based token, meaning it can be stored in any Ethereum-compatible wallet such as MyEtherWallet, MetaMask, Ledger, Trezor, or Atomic Wallet.
Final Thoughts
Nexo brings real value and utility to crypto users and the crypto space. Users can leverage their crypto holdings to gain access to Fiat loans without the plethora of the terms and conditions of traditional finance. Nexo users can also earn passively by keeping their money on Nexo and letting it work for them. It will be interesting to see how Nexo advances as a platform and how its offerings will continue to evolve.