Linthrope is a forex investment firm that features FX options with a leverage cap of up to 1:50. The company was founded by a group of retail entrepreneurs and capital market dealers with 15 years' worth of experience serving the Forex industry. According to their mission statement, the founders claim that they understand their success goes hand-in-hand with the quality of services that are provided, which inspires transparent account practices and the desire to continuously expand their limited number of available trading instruments. As far as a central location, we did find the broker's phone number to be within Hong Kong, but the website is missing a few concrete details. Some details about trading conditions are vague, so we scoured the website for our readers to paint the clearest picture possible.
Account Types
Linthrope offers one live account type, which comes with Non-Dealing Desk execution and a personal account manager. Joint and/or accounts are available, meaning that joint accounts where either one of the account holders can sign for approval on ordinary operations can be opened, but joint accounts that require signatures from both parties are not available.
Traders can get started with a $1,000 USD deposit or the equivalent in another base currency. Aside from the supported leverage ratio of up to 1:50, Linthrope doesn't offer any information about their live account's pricing, so we can't comment on the spreads or whether commission fees are charged. Even through research, it is difficult to put a price point on the broker's live account. This is one of the broker's biggest downfalls, along with the fact that available instruments are limited to a small number of currency pairs. Below, we've provided all of the account details that were available.
Linthrope Live Account
Minimum Deposit: $1,000 USD
Leverage: Up to 1:50
Assets: 20+ currency pairs
Spread: NA
Commission: NA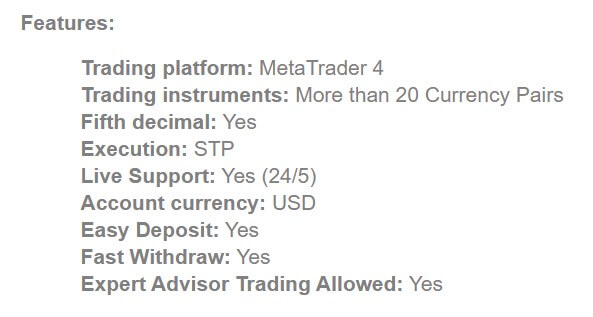 The broker requires an application to be filled out by traders and it can take an agent 1-3 business days to get back in touch in order to guide one through the process. The next steps would be to submit a photo ID that displays the residential address and then to fund the account with the minimum $1,000 USD deposit requirement.
Platform
Linthrope offers one of the world's most powerful trading platforms, MetaTrader 4. Since its initial launch in 2005, MT4 has become a staple in the forex trading industry, serving as an all-in-one platform option that can handle even the most aggressive of traders, while offering a simple, user-friendly setup that is beginner-friendly as well. We've provided a few of the platform's highlights below.
Available on desktop, web-browser, App Store for iOS, Google Play Store for Android
Provides the ability to implement technical analysis with chart functions
Features 4 pending order types, 9 timeframes, multiple analysis objects
User-friendly, customizable, and supports demo accounts
EA friendly
Alerts & news on mobile devices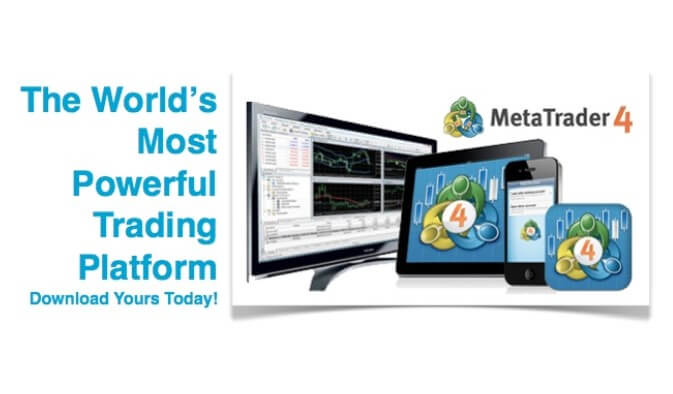 Leverage
Linthrope sets a rather restrictive leverage cap for an unregulated broker, at a default ratio of 1:50. Options cannot be changed by the account holder directly, traders would need to email support to request a lower leverage if desired. The cap would certainly help to stop beginners from making one of the biggest mistakes of using unfavorably high leverage too soon; however, most brokers offer a leverage of at least 1:100, which is the most preferred choice of many professionals. Considering that Linthrope is only dealing in FX pairs, the option seems as though it may not be sufficient enough for those with more experience.
Trade Sizes
Expert Advisors are available on the desktop and web-based versions of MT4, but the option isn't supported on mobile applications. There are no size limits on MT4 orders and large orders can be executed through partial fills. Further information related to trade sizes and exact stop out levels isn't detailed on the website.
Trading Costs
Linthrope isn't exactly transparent about their trading costs, despite the fact that their mission statement mentions transparency. Without being able to compare spreads or to know whether commission fees are charged, traders won't know what to expect. Despite our best efforts, it wasn't possible to find any information about these fees on the web, in other reviews, or from customer support. On another note, Linthrope does offer negative balance protection, which would reset the account's balance to 0 in the event that stop out doesn't stop the account from going into negative territory. The website also fails to list any extra charges, such as inactivity fees; however, traders shouldn't be completely certain that extra fees don't apply, based on how vague the website is in general.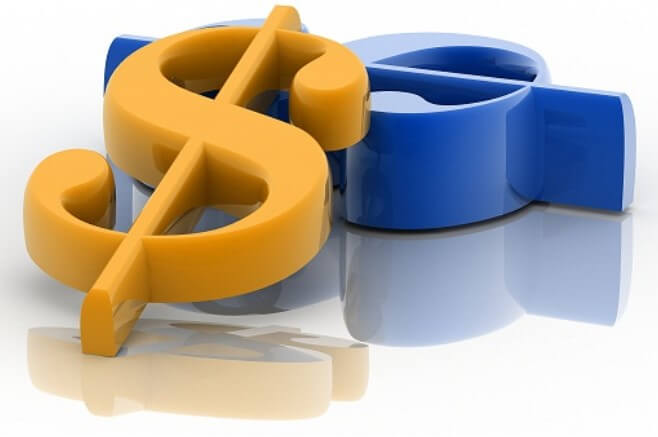 Assets
Linthrope lists more than 20 currency pairs as being available to their live account holders. Without further information, we can assume that the available currency pairs would consist of majors and minors. Exotic options are likely missing, based on the lower number of pairs available. The more limited access to FX options might be less disappointing if the broker offered other types of assets for trading, like CFDs on stocks, commodities, oil, or other instruments. This makes Linthrope better suited for traders that are looking to trade basic forex pairs with no desire to access more diverse investment portfolio. Note that the broker does mention that they desire to expand their asset offers in the future, but traders shouldn't hold their breath.
Spreads
As we mentioned earlier, the broker's website fails to provide even a basic idea of the spreads that are associated with opening a live account. Considering the account's high deposit requirement, we would hope that spreads would be somewhat competitive, however, the fact that options aren't advertised on the website could also suggest that spreads are less than advantageous. One thing we do know is that traders should expect to see wider spreads than usual under certain times of market volatility, including holidays, the first few hours when the market is open, etc. It may be best to avoid trading during those times in order to trade under better conditions.
Minimum Deposit
Linthrope asks traders for a steep $1,000 USD deposit in order to get started trading from an account. Many other brokers offer accounts for $100 or less, and some have even eliminated deposit requirements altogether. It is also difficult to compare the broker's live account to other account types and their costs since we don't get any information about the account's spreads or other associated costs. It's concerning that Linthrope expects traders to meet their larger deposit requirements without this information.
Deposit Methods & Costs
Instant deposits are impossible due to Linthrope's policy to accept deposits through bank wire transfer only. Accepted currencies include USD, SGD, AUD, EUR, and GBP, but clients should note that trading accounts only support USD-based currency and funds in any other currency will be converted. It typically takes 3-5 working days for funds to reach the beneficiary bank. Linthrope credits funds to the trading account as soon as they have been received. Transfers are subject to any local and overseas charges imposed on the bank's side.

Withdrawal Methods & Costs
Traders need to email [email protected] in order to request a withdrawal request form for bank wire withdrawals. Applicable fees would be charged on the bank's behalf, with typical fees ranging from around $25 – $50, or more in some cases. Currency conversion fees may apply to funds that are being transferred to a currency other than USD.
Withdrawal Processing & Wait Time
Processing times may be delayed due to the need for clients to request the withdrawal form through email and the need to then send the form back to support through email. Once the form has been received, it can take 3-5 working days for funds to be remitted back to the client's bank account. Bank wire is typically a slower method once the broker's processing times are added in with the banks, which is another reason why it would be helpful to add cards or e-wallets to the list of accepted payment methods. Unfortunately, the lack of choices makes the longer processing times unavoidable.

Bonuses & Promotions
Linthrope falls into the category of brokers that don't offer any type of promotional opportunities. This isn't exactly surprising, considering that smaller brokers don't usually go out of their way to provide bonuses, contests, rebates, and other ways to earn extra funds. The broker's website is rather vague in general and it doesn't seem as though there are any plans to add offers in the near future.
Educational & Trading Tools
Linthrope sticks to very basic educational sources – traders are able to open demo accounts and access a brief "What is Forex" area of the website, which basically outlines some entry-level information. As for trading tools, a currency conversion calculator is provided on the website under "Account Types" > "Live Account". The calculator could be helpful for those that are depositing in a currency other than USD since other currencies are converted to USD once a deposit is made. Traders will also find a few other trading tools built-into the MT4 platform; however, the broker's overall offers are very limited. Traders that are looking to start from scratch may want to look elsewhere on the web for better resources and information.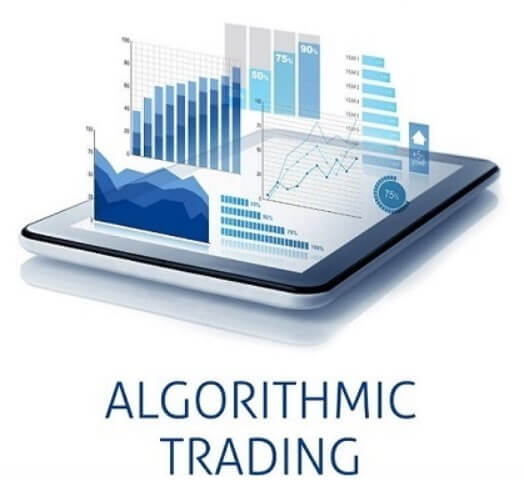 Demo Account
Linthrope offers free demo accounts with no need for traders to register a live account or deposit any real funds. Demo accounts serve multiple purposes, from obvious options like allowing beginners to trade in a simulated environment, to offering professionals a chance to trade under the broker's conditions or to test different account types when they are available. Demo accounts do expire after 30 days of inactivity, but it is possible to open a new account at any time by following the steps below.
Fill in personal details on the website form (accessed by clicking on "Account Types" and choosing "Demo Account").
Download & Install MT4.
Launch MT4, File >Open an account, fill in the account details.
Select demo server Linthrope-Demo.

Please be sure to take note of the user ID and password. Note that you won't be able to access those details later.
Customer Service
Support is in the office 24 hours a day, Monday through Friday. Available contact methods include a phone hotline, email, and a contact form on the website. The lack of instant support through popular methods like LiveChat, Skype, Whatsapp, etc. is disappointing in today's modern world, where traders are used to more convenient contact options in general. Considering that support is active 24 hours a day, we would hope to see email responses issue within 24 hours or less, especially under the broker's lengthy account registration process and with the fact that withdrawal request forms must be requested through email. The contact details are listed below.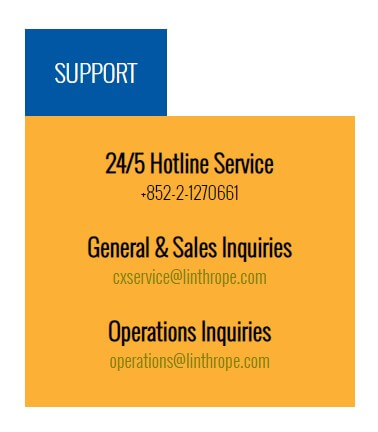 Phone: +852-2-12700661
Email:
General & Support Inquiries: [email protected]
Operation Inquiries: [email protected]
Countries Accepted
Linthrope doesn't provide a list of restricted countries on its website; however, the United States is missing from its registration list. The US is typically on a broker's blacklists due to stricter regulation laws associated with the country, so it isn't surprising to see that the option is missing. Sometimes it is possible to bypass the restriction by choosing a similar option like the US Virgin Islands or US Minor Outlying Islands, but this broker's list doesn't offer any of those countries, making it entirely impossible to register from the US.
Conclusion
Linthrope is an unregulated forex exchange broker that focuses on the trading of major & minor currency pairs. The broker features the MetaTrader 4 platform and allows for a leverage ratio of up to 1:50. The website is vague when it comes to outlining trading costs, and fails to mention spreads or commission fees entirely. The broker's account opening process can be time-consuming under a wait time of up to 3 days for approval. The fact that funding is limited to bank wire can also cause serious inconveniences – instant deposits are not possible in cases where margin levels need to be maintained, fees apply, and it can take a longer timeframe to receive withdrawals.
Support is active 24/5, but traders won't find any instant contact options available on the website, which will slow down the account opening and withdrawal processes. Promotional opportunities are not available and the website only features basic educational resources. Traders should be cautious of the website's lack of information in various areas, along with the fact that the broker's terms & conditions aren't provided. Making a $1,000 deposit without being aware of costs and terms is ill-advised in the risky world of forex trading.