NetoTrade is a global online exchange broker that has coined the phrase "Real Market Trading". More than 260K clients have opened accounts through this unregulated brokerage, which has been in business since 2010. Based out of Cyprus, NetoTrade offers high leveraged trading on FX pairs, metals, oil, commodities, and a few cash indices and equities. The website's primary language is Arabic, but traders will be able to translate through their browser. The broker was founded by a group of economists with more than 50 years of experience in the forex market with a commitment of reliability and transparency. NetoTrade offers four live accounts with varying conditions, so it would be in one's best interest to take a closer look at those details before opening an account.
Account Types
NetoTrade offers four live account types: Mini, Golden, Platinum, and ECN. The broker markets the Mini account as being the best option for beginners, while the Golden, ECN, and Platinum accounts are designed for more experienced, professional-level traders. It costs at least $500 USD to get started with a simple Mini account and the broker asks for deposits of $5,000 or more on their other three accounts, making the start-up process rather expensive. A significant leverage cap of 1:400 is available for all account holders, even the accounts with higher balances, so this is a plus.
As for spreads, options start at just 0.3 pips on the ECN account, while the remaining accounts offer spreads from a higher 1.8 – 3.3 starting pips. Mini account holders will be the only traders that are excluded from having a personal account manager and the account does not offer access to educational tools according to the website, however, we were still able to access basic resources without opening an account. The Golden account offers a 20% welcome bonus, while the Mini account offers a 25% education bonus. We've provided an overview of each account's details below.
Mini Account
Minimum Deposit: $500 USD
Leverage: Up to 1:400
Spread: From 3.3 pips
Commission: None
Golden Account
Minimum Deposit: $5,000 USD
Leverage: Up to 1:400
Spread: From 2.2 pips
Commission: None
Platinum Account
Minimum Deposit: $50,000 USD
Leverage: Up to 1:400
Spread: From 1.8 pips
Commission: None
ECN Account
Minimum Deposit: From $5,000 USD
Leverage: Up to 1:400
Spread: From 0.3 pips
Commission: From 0.3 points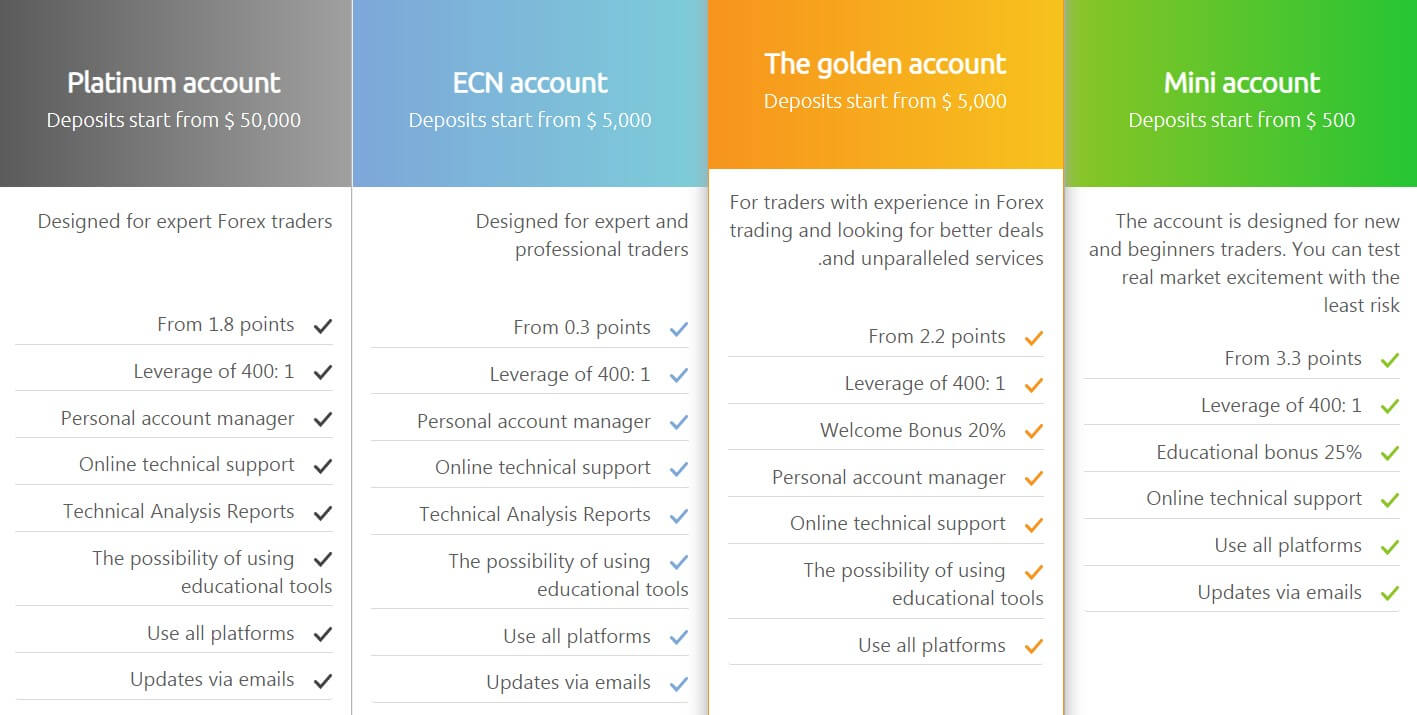 Platform
NetoTrade offers the most popular MetaTrader 4 trading platform, which is accessible in four convenient options – through the web-browser, desktop, and download on mobile devices, including tablets. In addition, the broker offers its own web-based platform named after themselves and a mobile app named NetREtrade that also belongs to the company. MT4 would definitely be the most recognizable of the options, although it's nice to see additional options in case traders would prefer to use another platform. We've outlined some of the highlights for each platform option below.
MetaTrader 4
Highly accessible through desktop, mobile, tablets, web-browser
Customizable, user-friendly interface
Charting tools, multiple technical indicators, 9 timeframes, etc.
Supports one-click trading, EAs, VPS, and more
Multiple timeframes and four pending order types
Netotrade Web Platform
Allows one to trade from anywhere without downloading the program
Fast execution
Offers access to all of the broker's available instruments
Supports one-click trading, designed to be easy to use
NetREtrade Platform
Available on mobile devices; offers convenient trading on the go
Ability to place automatic orders such as stop loss and take profit
Prices come directly from central banks, shows trade history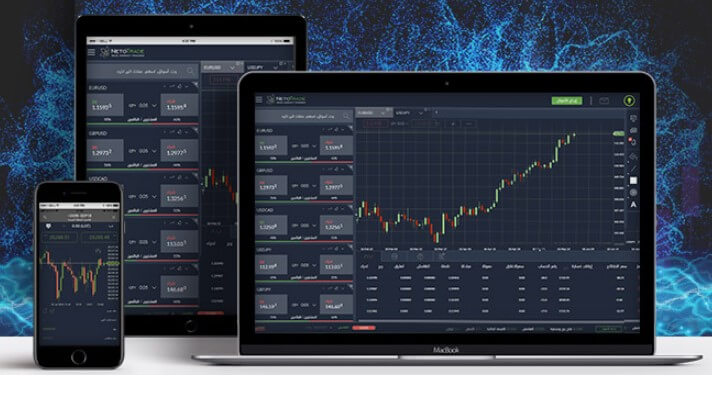 Leverage
The broker offers a significant leverage cap of 1:400 on all four of their account types. This is an especially rare offer for ECN and especially Platinum account holders, considering that those accounts hold a large amount of equity. Of course, traders shouldn't use the highest leverage available if they aren't prepared to do so – trading with a high leverage can result in a large loss of funds. Regardless of whether one would prefer to use a higher option, having the choice to do so is a perk, so long as one only does so with the risks in mind.
Trade Sizes
The minimum trade size is one micro lot on the Mini account, 0.05 lot on the Golden and ECN account, and 0.25 lots on the Platinum account. The website doesn't offer further information about trade sizes, the maximum number of open positions allowed, etc. We also failed to find any listed stop out limit. We did reach out to support for clarity, but we still haven't heard back from an agent. It isn't surprising to see that these details aren't provided, considering that the website can be vague at times.
Trading Costs
Accounts fall into two separate pricing models; traders can pay higher spreads with no commission costs on the Mini, Golden, and Platinum accounts, or traders can trade with spreads from 0.3 pips while paying commission charges from the ECN account. Commissions are listed as starting from 0.3 points on the ECN account. When listing commission charges on stocks, the website breaks the ECN account into Platinum and Gold status levels and offers commissions that are $2 less per lot on the Platinum status. This is somewhat odd, considering that the broker markets the ECN account as being one live account type.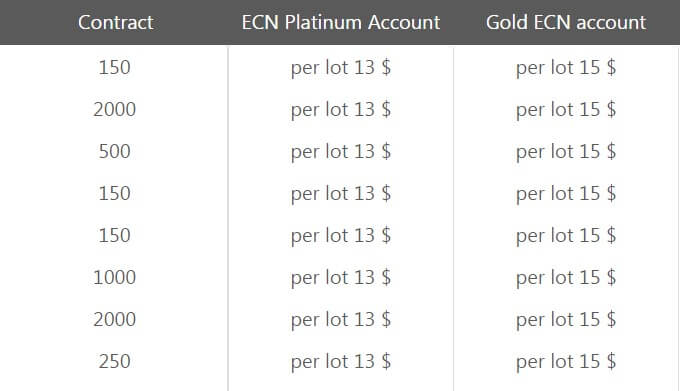 Charges are $15 per standard lot on the Gold status level ECN account and $13 per lot on the Platinum status level ECN account. In addition, traders will pay swap charges on applicable positions that are held past the daily market closing time. Applicable swap charges can be viewed within the MT4 platform and traders should note that triple charges would apply on Wednesdays.
Assets
NetoTrade offers more than 100 instruments, which can be divided into FX pairs, precious metals Gold & Silver, cash indices, oil, and agricultural products. ECN account holders will also have the option to trade in US equities on NASDAQ and NYSE. Agricultural commodities include Corn, Sugar, Coffee, and Wheat. Natural Gas and Brent Oil are also available. The best way to view all of the available instruments is from the "Accounts" page within the spreads chart.
Spreads
One of the main things to consider before selecting an account type with this broker would be the spreads. On the Mini account, spreads are ridiculously high. Starting from 3.3 pips on USDJPY spreads quickly climb to 4.2 pips and higher on every other currency pair. Keep in mind that the industry average is actually around 1.5 pips, so spreads are more than doubled. It isn't uncommon to see higher spreads for this type of account, but lower-status accounts typically offer spreads of around 2 pips in general. On the Golden account, spreads actually start at 2.2 pips on USDJPY and are from 3.2 pips and up on several other instruments. For the deposits that these accounts are asking, traders would be able to access much better options through another broker.
As for the Platinum account, NetoTrade actually expects a $50,000 deposit to access spreads from an above-average 1.8 pips. Options quickly jump to a range that is 2 pips and higher – as we mentioned, this is actually worse than what's offered on many broker's Mini/Micro/Cent accounts. The only account that manages to bring traders a competitive spread would be the ECN account, where spreads start from 0.3 pips, although commission charges are applied. Some options manage to stay below an average range, but spreads on many currency pairs are 3 pips or higher.
Minimum Deposit
The broker asks for a steep $500 USD deposit in order to open their Mini account, which comes with extremely high spreads. Traders would be able to access a Standard account or better elsewhere for a lower deposit. The Golden Account shares a $5,000 requirement with the ECN account. Those that are looking to open a Platinum account will need to deposit $50,000. Regardless of which account you're looking at; it costs more than average to start trading with this broker. There is also a standard $100 deposit requirement for replenishment deposits. Compare this to the deposit requirements of $5 – $100 offered my many other brokers, and it's easy to see that NetoTrade falls short of the competition in this category.
Deposit Methods & Costs
NetoTrade offers three payment methods; bank wire transfer, cards, and CashU. The website skips over potential funding charges, although many brokers only charge fees on withdrawals. It takes 3-5 days for funds sent by bank wire transfer to reach the trading account. The current market exchange rate is according to the current market price +0.5%. Traders should be sure to upload POI (proof of identity) and POA (proof of address) documents prior to funding the account in order to avoid funding delays.
Withdrawal Methods & Costs
We would assume that funds are processed back to the original payment method, with profits withdrawn to bank wire if NetoTrade follows traditional money-laundering prevention guidelines. The website doesn't cover any potential fees, so traders shouldn't be surprised to see some types of charges. This is especially true for bank wire withdrawals, as fees would likely be charged from the bank's side. Then again, fee-free withdrawals are possible for some of the payment methods. We'd usually suggest making a small test deposit, in this case, to check for any unanticipated fees, but it is impossible to do so due to the $500 minimum deposit requirement.
Withdrawal Processing & Wait Time
The broker doesn't mention how long it can take for withdrawals to be processed. Since it takes 3-5 business days for a bank wire to reach the trading account when depositing, we would expect a similar timeframe or slightly longer for withdrawals to be returned back to the trader's bank account.
Bonuses & Promotions
NetoTrade offers promotions for specific account holders. Golden account holders would receive a 20% welcome bonus, which is applied to initial deposits. The Mini account offers a 25% education bonus. ECN and Platinum account holders cannot currently participate in either promotion. As always, some terms and conditions do apply when it comes to receiving and withdrawing applied bonus funds.
Educational & Trading Tools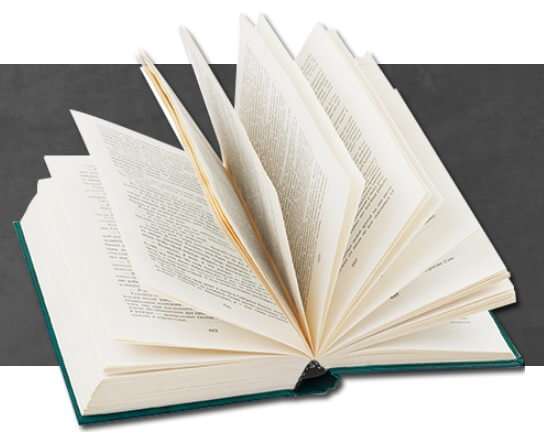 The broker's website features an education section that includes a forex glossary, articles, demo accounts, and a FAQ. When listing each account's features, NetoTrade mentions the possibility to use educational tools on the Golden, ECN, and Platinum accounts, which means that Mini account holders are excluded. It's extremely disappointing when traders try to withhold resources from certain account holders, especially considering that Mini account holders are more likely to be beginner-level status and would need the tools more than other traders. Educating clients is in the broker's best interest, so it makes no sense to not offer those resources to everyone. It also isn't clear as to whether traders would actually have access to additional resources since there are accessible options on the website.
Demo Account
NetoTrade offers free demo accounts to any trader that would like the advantage of trading from one risk-free. Demo accounts work as simulation live accounts and offer the same trading environment while allowing traders to use virtual currency so as not to risk any real funds. We're happy to see these accounts available for everyone, especially considering that the broker may withhold other educational resources. The easiest way to open a demo account is to navigate to the education section of the website and to choose the "Open Demo" option.
Customer Service
NetoTrade offers phone and email support. Sadly, traders won't be able to use any instant contact options such as LiveChat, Skype, WhatsApp, etc. available on the website. LiveChat is actually listed from the sidebar, but the website does not load the option, so it seems unavailable. The website is available in Arabic with the option to translate through one's browser, but NetoTrade does not offer English versions of the site. This means that there may a communication barrier between support staff and traders that speak other languages. The broker also offers links to their YouTube channel, Facebook page, Twitter account, LinkedIn, and Google+ accounts at the bottom of the website. Contact details have been listed below for phone, fax, and various email addresses that relate to different departments.
Phone
Phone+ 44-2080893679
Fax: +44-2035142167
Email
Support: Support@netotrade.com
Finance: finance@netotrade.com
Compliance: compliance@netotrade.com

Countries Accepted
NetoTrade does not seem to place any restrictions based on one's country of residence. The website doesn't list any restricted countries, which is usually a good sign that the broker is lenient. The registration page simply asks for one's name, email, password, and phone number without requiring one to input a country at all. This provides an advantage to traders from the US, Japan, Canada, and other commonly restricted locations.
Conclusion
NetoTrade offers leveraged trading of up to 1:400 on all four of their live account types. Investment options include 100+ instruments, including FX pairs, metals, commodities, oil, cash indices, and some equities. NetoTrade asks traders for deposits of $500 – $50,000 USD in return for spreads that are more than twice the average amount or more on some of their account types. Options start from 0.3 pips on the ECN account, but traders will see starting spreads from 1.8 pips – 3.3 pips on the remaining accounts. Traders have the choice between MetaTrader 4 and the broker's own web-based and mobile trading platforms. Funding information is slim. The broker only offers three payment methods and does not cover potential charges or processing times for withdrawals. NetoTrade's minimum deposit requirement also makes it impossible to perform a test deposit.
Support can only be contacted through email or phone, and there aren't any instant contact methods working currently. Educational resources are minimal and there may be extra options for traders that can afford to open better accounts. The broker also offers a couple of bonuses without outlining terms clearly. NetoTrade seems to be a better option for traders that are looking at an ECN-based account type. Conditions on that account type aren't bad, and the broker offers a significant leverage option as long as one can afford the deposit. However, it may be best to avoid the Mini, Golden, and Platinum accounts altogether, since those accounts don't offer competitive conditions that are worthy of their price.