James Hodges uploaded the Jimdandy Trade Management Tool to the MQL 5 marketplace under the Experts heading. It was first uploaded on the 28th of September 2015, it has had a few different updates, the most recent update was on the 23rd of February 2018 and is currently at version 6.1.
Overview
Jimdandy Trade Management Tool is an expert advisor that can be used with the MetaTrader 4 trading platform, the purpose of the expert advisor is to allow you to place live trades and to allow you to test strategies with the strategy tester.
The main concept was to make it easier for a trader to make the initial decision and trade and to know which direction to trade. Once the trade has been opened the EA will manage the trade for you.
There are plenty of options available, some of them include easy to use trading buttons, multiple panels, stop losses, take profits, the type of trading to use, whether to show the tools and to automatically assign magic numbers. There are then some additional parameters such as the lot sizes to use, expiration times, sounds, notifications, and more.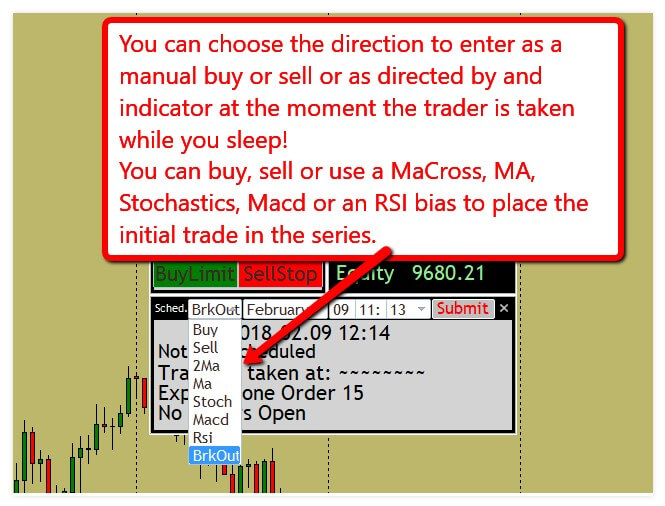 Service Cost
The Jimdandy Trade Management Tool can be purchased for $149, this is a one-off payment, there is also the option to rent the expert advisor, this can be done on a monthly basis which will cost you $25 per month, you can also rent it for three months which will cost you $60, for six months it will cost you $90 and for one year it will cost you $90.
There is a free demo version available, this version will only be available to be used with the strategy tester and will be limited to the CAD/JPY, CAD/CHF, GBP/CAD, GBP/USD, GBP/JPY, EUR/GBP currency pairs.
Conclusion
There are only four reviews, they have given the expert advisor an overall rating of 5 out of 5.
"JDTMT is a unique EA that works with my manual analysis and then executes trades to ensure a net profit. If I am correct it makes more if I am wrong it makes a little. It has options to set up a Martingale series of trades which eventually leads to a profit even if my analysis was wrong. Create a trading plan and then the EA executes with no emotion no fear no greed. Once I started to understand the interrelationships of Stop Loss, Take Profit, Time of Day, Martingale Multiplier I have seen a consistent 0.5% to 3.5% return per trade series." – A 5-star review.
"Learn how to use this tool using the back-test. Use with other indicators to confirm the trend. ( In the Back-test you can pause the visual mode and add your indicators) Not a set and forget, Once you know how to trade, This is the tool You need. This is my first and only 5-star rating ever!" – A 5-star review.
The four available reviews are generally positive, there are also a number of different comments the developer was replying to most of them but has not replied the most recent few, this could show that he has stopped supporting the expert advisor, or may have just missed them. We would recommend asking any questions that you have directly to the developer, so you can make sure it will do what you need, and also that it is still being supported.
This Forex Indicator is currently available in the MQL5 marketplace: https://www.mql5.com/en/market/product/11862