Blazer is an expert advisor that can currently be bought or rented from the MQL5 marketplace. We have provided a link to the expert advisor below so you can see exactly which expert advisor we are talking about and so it is not confused with any other similar names ones. The current version of this expert advisor is version 2.19 which was last updated on the 26th of February 2020, it was originally released back on the 7th of October 2017.
Overview
The Blazer expert advisor has been designed to work with the MetaTrader 4 trading platform, it is a fully automated trading system that can be used on the EURUSD, GBPUSD, and USDJPY pairs on the M5 timeframe. The expert advisor uses price action in order to make its trades.
The expert advisor can be used in 2 different modes, these are normal mode where 1 signal means 1 trade, there is no martingale, grid or hedging. The recovery mode will cause the EA to try and recover faster by opening multiple positions in order to try and average out the trades and close.
Some of the main features of Blazar are:
Stable growth curve as a result of a high percentage of winning trades
Stress-tested on all available history, six-month live signal
Automatic GMT adjustment
The minimum deposit: $50 for Normal Mode and $300 for Recovery Mode
Easy setup and use
There are also a number of different setting sand parameters that can be changed including the starting lot size, whether it should automatically increase lot sizes, maximum slippage, maximum spreads, maximum positions, average step for the grid, and many more.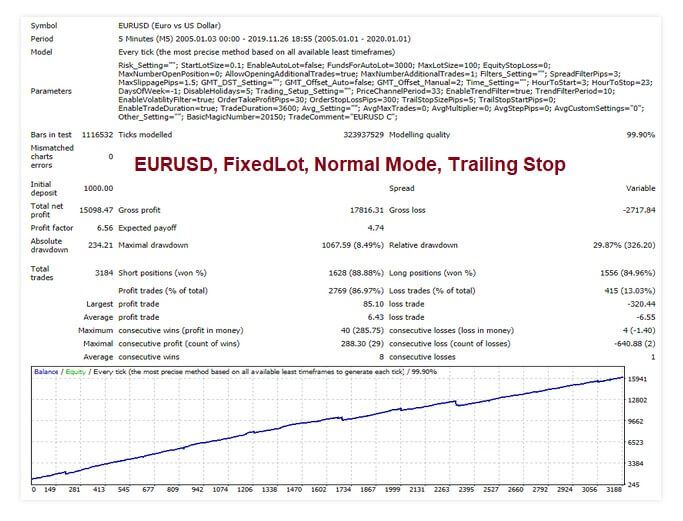 Service Cost
The expert advisor currently costs $349 to purchase outright, it can also be rented which will cost you $99 for a 3-month rental or $149 for a 6-month rental. The 1-month rental has recently been removed due to competitors giving low review scores (according to he Blazer creator). There is also a free version available, but we do not know what the limitations are of this free version.
Conclusion
There are 21 reviews in total for this expert advisor, the overall rating is currently sat at 4 our of 5 stars. The creator os the Blazer expert advisor states that the 1-star reviews are from his competitors, but we cannot know this for sure.
"The EA works well on my account, bringing stable profit. One of the few EAs at the Market with stable live results. Use it on EURUSD, results are the best there. I prefer to use conservative risks, not that high as on the developer's account. Forex is a risky business on itself, having low risks is necessary to succeed in the long term." – A 5-star review.
"The EA works well so far, but it trades extremely tiny 5pip profits at a big risk. Don't like it" – A 2-star review.
"This is a very good expert adviser. I have run a ten year backtest with it and the results are impressive." – A 5-star review.
The majority of the reviews are very positive, the majority of negative reviews are more aimed at the creator rather than the expert advisor itself, we would, however, recommend using the free version initially, just to make sure that it does in fact function the way that you need it to.
This Forex Indicator is currently available in the MQL5 marketplace: https://www.mql5.com/en/market/product/37795