Is GBPJPY Brewing a New Decline?
The GBPJPY cross in its 4-hour chart exposes an upward movement corresponding to an incomplete corrective structural series of Minute degree labeled in black that began at 142.714 on September 01st. In terms of the Wave Theory, the Elliott Wave formation in progress could agree with an incomplete flat pattern. This flat pattern may follow an internal sequence subdivision into 3-3-5 internal waves.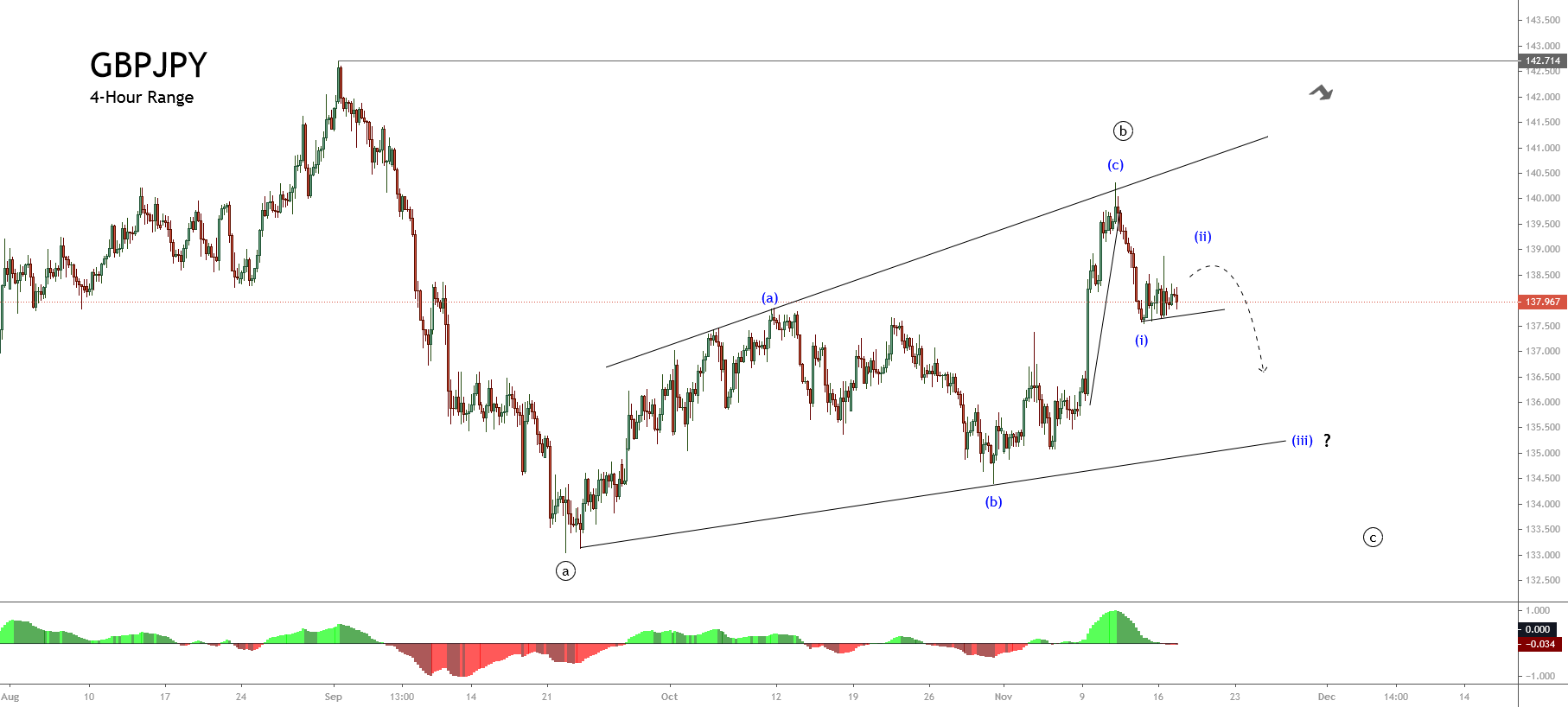 The previous figure shows a corrective rally corresponding to wave ((b)) of Minute degree labeled in black. This structural series shows the breakdown that the GBPJPY cross did after the price found resistance on 140.315. Moreover, the breakdown and consolidation below the intraday upward trendline suggest the completion of the wave ((b)) identified in black.
On the other hand, according to the Elliott Wave Theory, the next move that would correspond to wave ((c)) should follow an internal sequence subdivided into five movements of the Minuette degree labeled in blue.
The current consolidation sequence that is still in progress could correspond to wave (b) of the Minuette degree. However, while the price action doesn't confirm the breakdown below the low of the November 13th at 137.541, wave (ii) will remain incomplete.
Finally, the wave ((c)) could extend its drops until the short-term ascending trendline that connects the end of waves ((a)) and (b).
Technical Outlook
The intraday Elliott wave view unfolded in the following 2-hour chart illustrates the sideways movement corresponding to an incomplete wave (ii) of the Minuette degree identified in blue. At the same time, the internal structure reveals the price action developing its wave b of Subminuette identified in green.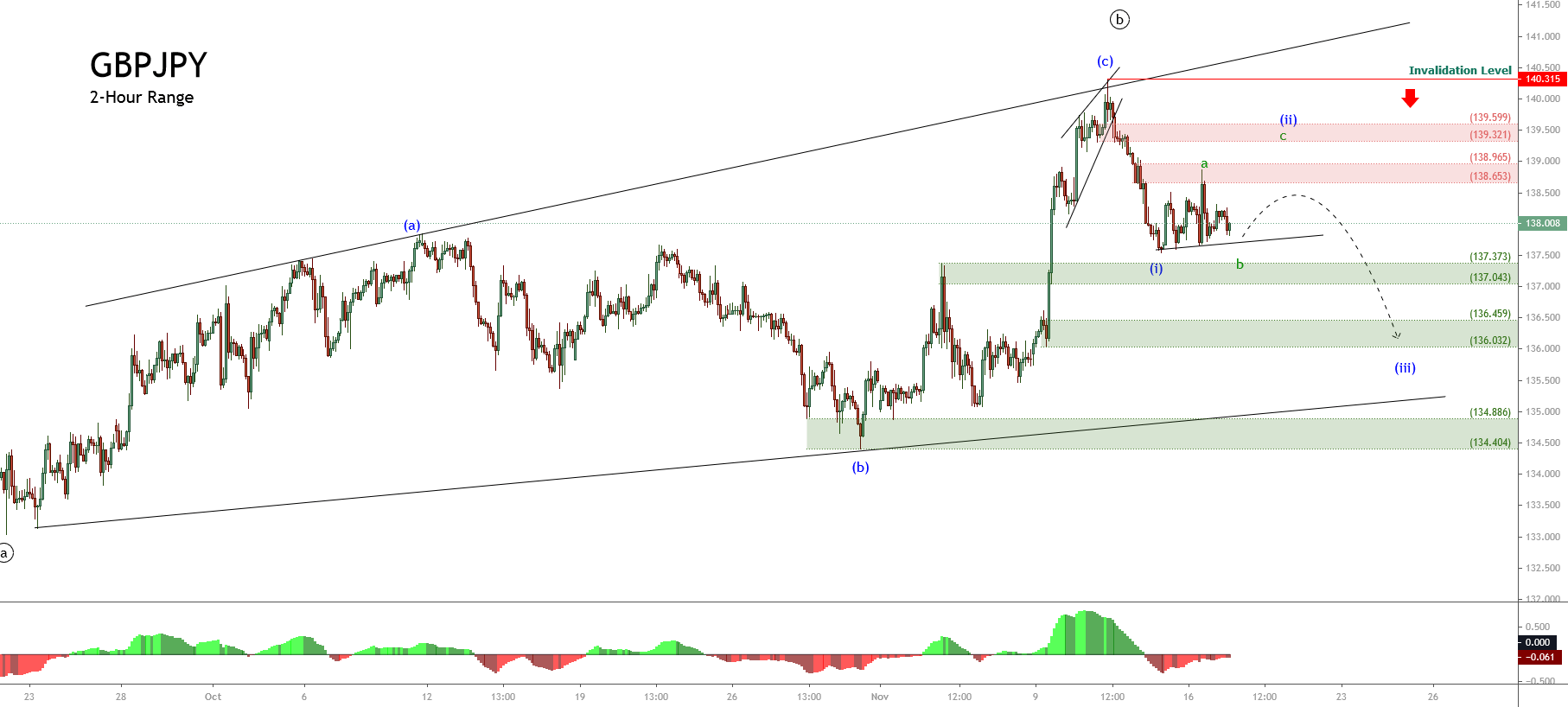 The previous chart suggests that GBPJPY could develop a limited recovery until the supply zone bounded between 138.65 and 138.965. Likewise, the price action could extend its gains until level 139.32. The cross could find fresh sellers expecting to incorporate their limited short positions with a potential profit target zone of the third wave of Minuette degree in blue locates in the demand zone between 136.45 and 136.03.
The bearish scenario's invalidation level locates at 140.315, which corresponds to the downward sequence's origin that remains in progress.