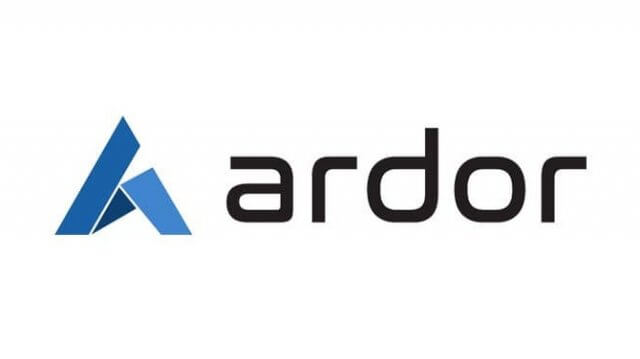 Bitcoin showed everyone what blockchain was capable of. It brought something unprecedented – the ability for individuals to conduct decentralized, immutable, and uncensorable transactions. The tech's enthusiasts soon discovered that it could be applied to so much more uses – giving birth to new kinds of applications known as decentralized applications (DApps) and smart contracts. 
But like any new tech, blockchain was far from perfect. Over the years, the blockchain community has witnessed the slow throughputs on blockchains such as Bitcoin and Ethereum. These shortcomings make the blockchain unfit for a lot of modern-day needs – not to mention the business world. 
Ardor is a blockchain that seeks to provide reliable blockchain solutions for all types of entities and a wide range of purposes. It comes with a unique parent-child chain architecture and other pieces of technology that enable it to solve the problems of the current blockchain setup, including blockchain bloat, the issue of single network tokens, and more. 
What's Ardor? 
Ardor is a Blockchain as a Service platform that seeks to help businesses and institutions take advantage of blockchain tech without having to incur high customization costs. It does this by providing businesses with ready to use blockchain solutions via customizable child chains. 
Ardor was developed by the same company behind Next – another blockchain project. But this time, they want to solve some of the shortcomings with Nxt and indeed most of the first and second-generation blockchains. 
Understanding Nxt
In order to understand Ardor, we first need to take a look at Nxt. Nxt was made to derive more value from blockchain – beyond being just a transfer of value. Launched in 2013, it was one of the first-ever cryptocurrencies, and one of the first that built its own blockchain from scratch. It was also one of the first to implement a proof-of-stake consensus mechanism. 
On the Nxt blockchain, developers can create their own blockchain solutions using the API tools of the platform. Both entities and individuals can experiment on the platform – whether you want to tokenize a real-life asset, buy or sell goods on a decentralized marketplace, set up a voting system, communicate on an encrypted platform, and so on. The proof of stake mechanism also massively saves energy, as opposed to Bitcoin's power-hungry proof of work algorithm. However, Nxt presents with its own challenges, which we'll look at below. 
The Issues with Nxt
#1. Native Tokens 
Nxt uses a 'forging' proof of stake mechanism, which means all coins have already been created, and no new ones are released for each new block. 
Instead, forgers – the people who create new blocks, are rewarded with a fraction of transaction fees. This means that transaction fees need to be paid in NXT – the native token of Nxt. Doing so devalues your own currency.
#2. Blockchain Bloat
Blockchain bloat refers to the common issue on blockchains where the increase in size as more transactions are conducted on top of them. The more it happens, the more resources are needed to operate the network. It means that nodes have to dedicate even more storage space to participate in the network. This means downloading massive volumes of transaction data, which ends up creating a barrier to joining the network.
#3. Lack of Easy Customization Solutions
The current blockchain setup customization issues. For one to create a clone of a blockchain, they would need separate servers and continuously check on it to make sure it's running smoothly. Also, the clone would remain behind as the main chain receives software and protocol updates. This would be extremely time and resource-intensive. 
How Ardor Works and its Solutions to These Problems
Ardor takes after Next in almost every feature but integrates an easily customizable solution for new blockchains. It accomplishes this via the use of child chains, with the main chain being solely responsible for speed and security. Let's look at the child chains as well as other solutions advanced by Ardor. 
#1. Child Chains
Ardor implements 'child chains', which still hold all the functionalities of Nxt. However, the child chains work very closely with the parent Ardor chain. Transactions are verified and secured on the main chain. This facilitates cross-chain transactions. 
When entities/individuals want to create a new application on Ardor, they need to create a child chain. This architecture allows them to implement customized features in no time since the blockchain infrastructure is already there. And this, while the child chains enjoy the decentralization, speed, security, and any software upgrades of the parent chain. 
#2. Transaction Pruning
Ardor takes care of the blockchain block problem through what it calls transaction pruning. This is essentially removing transactional data related to the child chain from the main chain. This means that nodes don't have to maintain the whole copy of the entire blockchain history, but just the most recent state. This allows it to remain lean without any negative effects related to the security of transactions. Also, full nodes can choose to become archival nodes – that is, hold the historical data of the child chains.
#3. Bundling System
To solve the native token problem, Ardor employs a bundling system that comprises nodes (bundlers) that accept transaction fees paid in the child chain coin. The bundlers can then pay the parent chain in native token ARDR, the native token of Ardor. This removes the limitation of having to use the native token, as in NXT for Next or Ether for Ethereum, and so on. 
Ignis: Ardor's Eldest Child Chain
To showcase the capabilities of Ardor as a parent chain, the Ardor team launched a child chain – Ignis. The child chain has over 20 built-in features that complement the Next code base and to make it suitable for lots of use cases. The parent chain provides speed and security, while Ignis hosts all the action. 
Organizations and individuals alike can utilize the Ignis platform to launch their own blockchain project, crowdfund, launch an ICO, create a crypto exchange, set up a voting system, send encrypted messages, and so on. 
Who's Behind Ardor?
Ardor is a brainchild of Jelurida, the same team behind Nxt. The team is made of experts with knowledge and experience cutting across coding, engineering, law, business development, and quality assurance. 
Tokenomics of Ardor 
ARDR, Ardor's native token, trades at $0.052385 as of June 24, 2020. It occupies position #106 in the crypto market, with a market cap of $52, 332, 369, a 24-hour volume of $2, 888,108, a circulating, total, and maximum supply of 998, 999, 495. The coin has an all-time high of $2.55 (Jan 13, 2018) and an all-time low of $0.008368 (Oct 30, 2016). 
Where to Buy ARDR
You can buy ARDR from several crypto exchanges, including Binance, Upbit, Huobi, Bittrex, Poloniex, WazirX, OKEx. In most of the exchanges, you need to first purchase cryptos like Bitcoin, Ethereum, and USDT and exchange it for ARDR. However, some exchanges like Changelly allow you to purchase directly with Fiat. 
Ardor provides its own wallets for Web, iOS, and Android. The smallest can also store Ignis tokens and all child chain tokens. 
Final Words
Ardor introduces completely new thoughts on how blockchain architecture can look like. With the child chain solution, network users can customize their applications while still benefiting from the advantages of the parent chain. The issue of blockchain bloating is dealt with, thanks to the ingenious transaction pruning. And developers can engage with all sorts of activities on the network without being constrained by single network tokens. If Ardor holds its own in the coming years, it may prove to be one of the most useful solutions to emerge from the blockchain space.