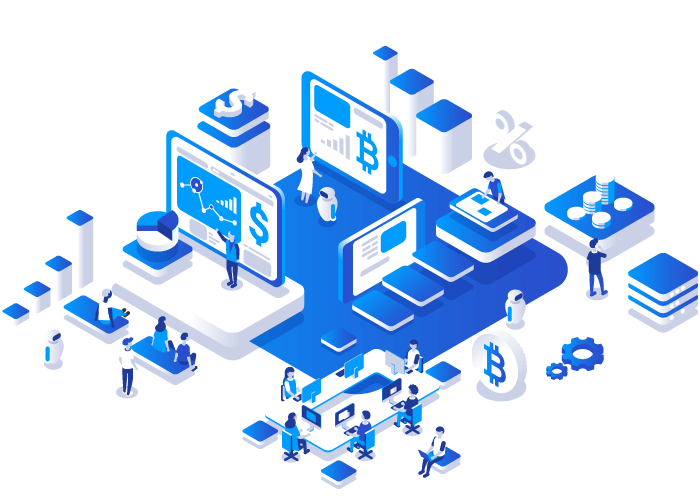 Cryptocurrency payment gateways are networks that allow merchants to accept Bitcoin and altcoins as means of payment. Through these networks, users from anywhere can purchase products and services from a business that accepts crypto payments, no matter where it's situated across the globe. 
As well, merchants that accept crypto can overcome barriers that are associated with traditional modes of payment, such as high fees, mandatory identification procedures, and delays. Also, these businesses convert your crypto instantly, so you avoid the risk of losing money in case of a fall in the prices of crypto. 
In this piece, we'll look at some of the best crypto payment gateways and what they have to offer. But before that, let's look at why businesses should accept crypto payments, after all. 
Why Should Businesses Accept Bitcoin?
Gain a new breed of customers who prefer paying with Bitcoin

Offer customers a way to pay discreetly. 

Payments are secure and indelibly recorded on the blockchain.

Avoid high costs associated with other payment methods.

Build a brand reputation as a forward-thinking company

Relieve the transaction cost burden of taking business global 

Avoid the chargebacks associated with other payment methods. 
With that, let's looks at some of the companies that are making it possible for businesses to accept payments. 
i) CoinBase Commerce
This is a payment gateway by the company behind one of the biggest crypto exchanges – Coinbase. CoinBase Commerce facilitates the instant conversion from Bitcoin to Fiat without the business having to request for a withdrawal. The company does not charge any fees for merchants, but you will need to pay a network fee to miners.
Payments will clear in the merchant's bank account from 1 or 2 to 3 business days, depending on the country. Launched in 2018,  the platform currently supports Bitcoin, Ether, Litecoin, Bitcoin Cash, DAI, and USDC coin. The support of USDC coin is particularly important since it can protect customers from countries with unstable currencies such as Zimbabwe, Uzbekistan, Yugoslavia, and so on.   
ii) Coingate
CoinGate is another Bitcoin payment gateway with great options for merchants. It has a user-friendly app through which merchants can sign up and start accepting crypto payments right away. It currently accepts 50+ coins, including the big hitters like Bitcoin, Ethereum, Bitcoin Cash, and Litecoin. 
On top of that, the platform supports payments from more than 100 countries. The platform levies a fee of 1% per transaction, which is processed within an hour. Another major selling point is Bitcoin, and Litecoin users can send payments over the Lightning Network, which greatly enhances the speed of transactions and with an added layer of privacy. 
iii) CoinsBank
CoinsBank is another trusted crypto gateway that currently supports Bitcoin, Litecoin, Ether, and Ripple. It features a one-click deposit and withdrawal function that is especially useful to large-volume traders. 
Crypto payments are instantly converted to Fiat currency, so the business will not suffer from any impending price falls of the crypto in question. CoinsBank currently supports the latest security features, such as a two-factor authentication system that helps deter hackers and other types of fraud. 
iv) BitPay
This is one of the most trusted cryptocurrency payment gateways, boasting of clients such as Microsoft, Neteller, airBALTIC, and so on. The platform employs a two-factor authentication to ensure your funds are protected, with a straightforward process that's easy to use for the less tech-savvy clients. 
Small businesses and startups are at an advantage with BitPay, as they get to accept payments without a fee for the first $1,000 of transactions before incurring a levy of 1% thereafter. BitPay currently supports all countries in the world except the following: Algeria, Bangladesh, Bolivia, Cambodia, Ecuador, Egypt, Indonesia, Iraq, Kyrgyzstan, Macedonia, Morocco, Nepal, Pakistan, and Vietnam. 
v) CoinPayments
Launched in 2013, BitcoinPayments is one of the surest crypto payment gateways out there. This platform excels with the sheer number of cryptocurrencies that it supports – over 1890 at the time of writing. CoinPayments has plugins for big-name stores, such as WooCommerce, Shopify, OpenCart, Magento, OsCommerce, WP eCommerce, and so on. The platform is available in more than 182 countries at the time of writing.
CoinPayments also supports instant confirmation transactions and provides a vault that you can use to better manage your spending by choosing when to access it. The platform is available on both iOS and Android so that you don't miss out on the crypto revolution. You also have access to a multi-coin wallet equipped with top-notch security. However, you should not store funds for too long in the wallet, as online crypto wallets are vulnerable to hacking. 
vi) Spectrocoin
This is a crypto payment gateway based in Europe. Spectrocoin currently supports Bitcoin, NEM, and DASH cryptocurrencies. It has plugins for several merchants, including ZenCart, Drupal, VirtueMart, Magento, WooCommerce, PrestaShop, and so on. 
With support for over 150 countries, Spectrocoin instantly processes your payments and converts them to your preferred Fiat denomination, so you avoid the risk of volatility. 
vii) GoURL 
GoURL is a crypto payment gateway that works with almost all Bitcoin wallets and is compatible with Bitcoin debit cards, including BitPay card. The platform confirms transactions in 30 seconds, and users who don't have a website can set up a one-click payment solution through GoURL's Monetiser Online function.
There are no KYC procedures, no ID needed, no background verifications, etc. GoURL has plugins for customers such as Bitmain, BTC.com, Bueno Wines, View2be, Rodeo Gold, and so on. 
viii) Ikajo
Ikajo is a mainstay in the payments industry, with over 15 years of experience. The company now processes cryptocurrency payments for merchants, who can access customers from 100+ countries from around the globe. 
Merchants signing on the platform get access to instant service at a fee of 1.2%. Ikajo is currently running an affiliate program where merchants can get extra revenue of 50% upon getting other qualified businesses to sign up on the platform. 
ix) AlfaCoins
AlfaCoins supports Bitcoin, Litecoin, Ethereum, Bitcoin Cash, DASH, and XRP cryptocurrencies. The platform features CoinSplit, a function that allows users to split payments between crypto and fiat. Through this feature, AlfaCoins users can take a portion of their earnings as Fiat and hold the rest in a cryptocurrency wallet for HODLing. 
The company accepts payments from all countries, with the only exceptions being Iran and North Korea. Merchants are charged a flat fee of 0.99%, one of the lowest in the crypto payments industry.
So there you have it. With these crypto payment gateway options, you can get started on accepting cryptocurrency payment for your business. This option grants you the ability to secure your funds in a cryptographically-secured environment, free of chargebacks and border restrictions.