Free trade and a no-risk double up trade
In a perfect trading world, we would have no risk trades and be able to double up on those trades if we were 100% confident that price would continue in the direction that our technical charts said they should. Of course, there is no perfect world in trading, and absolutely anything can happen at any time, and we have to guard against those eventualities. However, with some careful preparation, we can protect winning trades from loss, and even double up on those trades, with little or no risk, if we prepare carefully.
Example A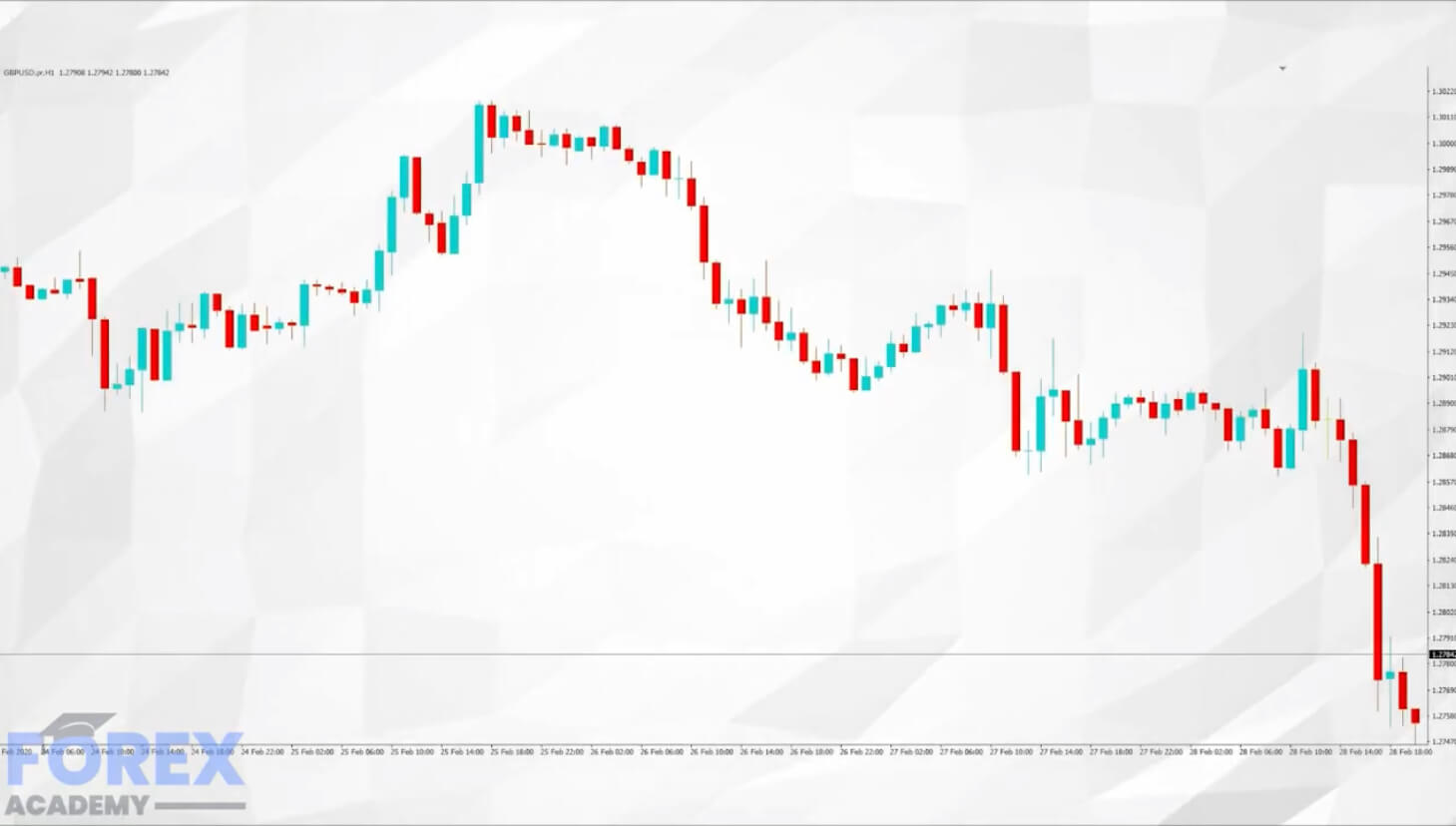 Example A is a 1-hour chart of the GBPUSD the pair. On the face of it, it looks like price action reached a plateau in the middle of the chart and then gradually begins to fall. We are in a bearish descending channel.
Example B

Example B, backs up this theory with two simple descending trend lines. The trend lines A and B are acting as an area of resistance and support for price action and where lower highs and lower lows are clearly evident. Therefore a breach higher than trend line A would be considered a bullish move, and a more likely breach of trend line B would be considered as a bearish move.
Example C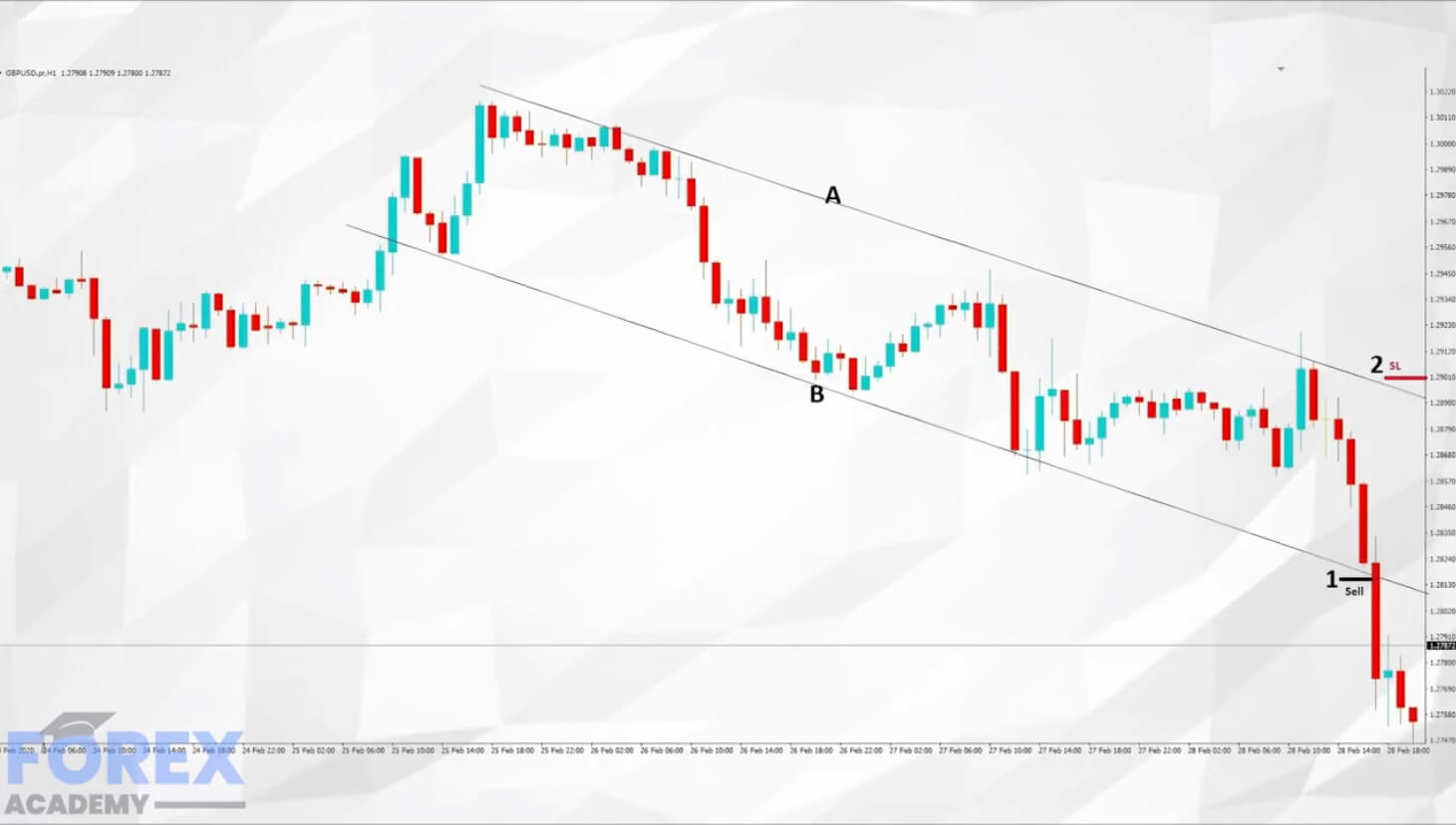 In example C price action has breached trend line B, and this move is associated with bearish candlesticks just before the breach. We have chosen to sell at position 1 with a stop loss at position 2 in case price action reverts higher. Should it do so, we would need to adjust our stop loss lower along the descending line of resistance.
Example D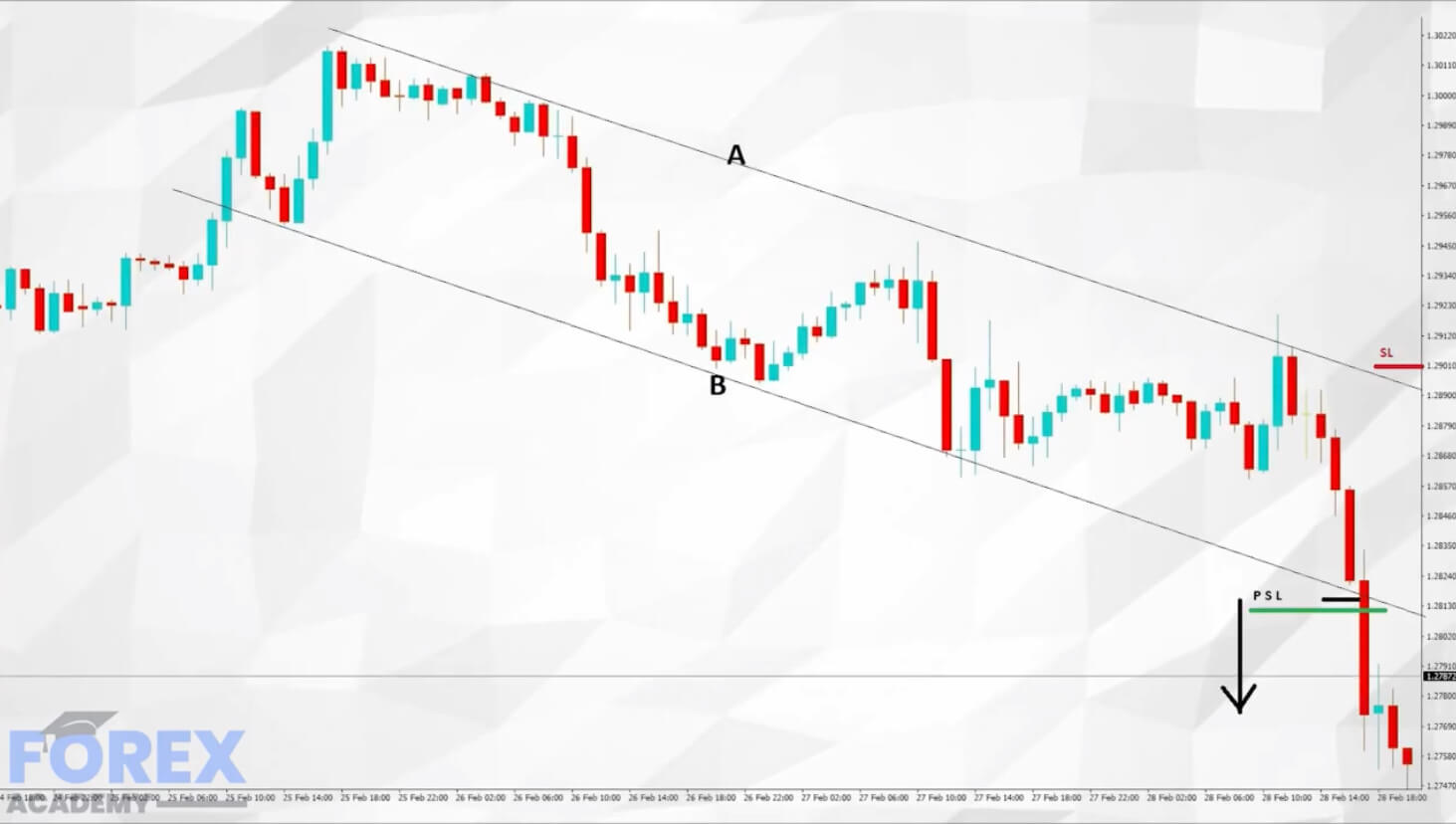 In example D, and in line with our free trade promise, price action has moved lower, and so we have put a protective stop (PSL) just below the entry point of this trade by a couple of pips. No matter what happens now, we cannot lose money on this trade. It is effectively a free trade.
Example E

In example E, price action has continued to fall. Let's say by 20 pips from our original sell entry. We can sell this position again using the same amount of leverage as trade 1, with a stop loss of 10 pips; and by bringing our protective stop from trade 1 lower and placing it in the same position as our second trade stop-loss, we have effectively doubled up on this trade with no risk of loss. So if trade two is stopped out at minus 10 pips, it will be netted out by trade one which gained 10 pips, minus your spreads.
As price action continues to fall lower, we simply bring our protective stops lower in order to maximize our profit.