Fundamental analysis for novices: Foreign investment in Japanese stocks
Thank you for joining this forex academy educational video. In this session, we will be looking at foreign investment in Japanese stocks.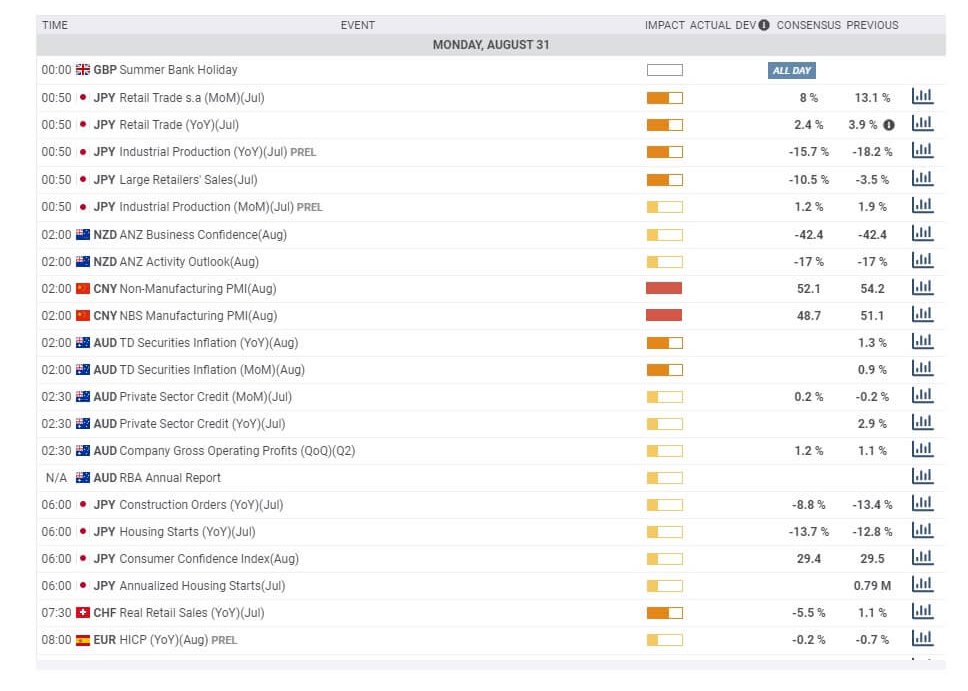 If you are serious about trading, you must be responsible for knowing what factors are likely to influence the movements of exchange rates in the forex market. One of the biggest movers is the release of fundamental economic data, which is collated, released, and usually subject to an embargo by governments or professional economic statistician specialist firms.
Luckily for us traders, most of this information can be found on economic calendars, which are readily available by most brokers.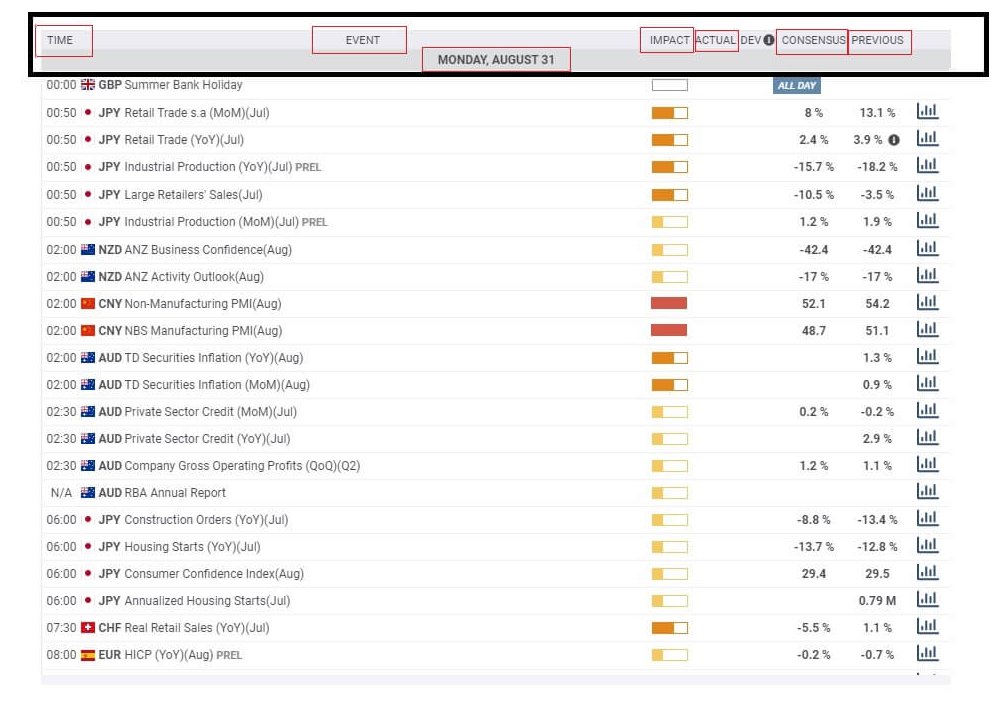 Keeping up to date with economic calendar events is just as important as placing the trades. Because if you are unaware of a high impact data release that might fall shortly after you place your trade, it could potentially have a negative impact and incur losses. Therefore, get into the habit of looking at your economic calendar every day and look out for what high impact data may be released in the following few days ahead. Most institutional traders will take a long-term approach based on data that may be released at these future times.
The most critical components of an economic calendar are the day and date, the time of the release, the type of event, the likely impact, which usually is measured as low, medium, and high impact, with the latter potentially causing extreme market volatility. The actual data will be populated on the calendar shortly after the embargoed release. And this can be compared to the previous data. Whether that is on a weekly, monthly, quarterly, or annual basis, and where typically there will be a consensus as to the actual data, which will have been put together by economic forecasters.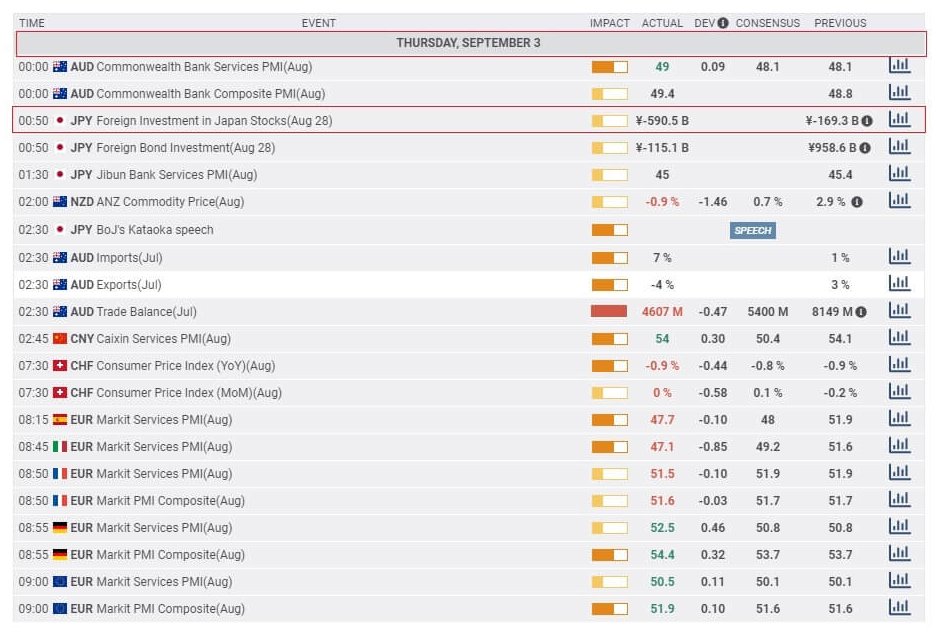 Here we can see that on Thursday, September 3rd, at 12:50 a.m. BST Japan issued its economic data release for investment in Japan stocks to August 28th and where this was a low impact event. There was no consensus, but we can see the actual and previous statistics based on yen amounts. The data was released by the Japanese Ministry of Finance. The data refers to the difference between investments in the Japanese stock market by foreign entities, and the 'actual' data on the calendar refers to the net difference between the inflow and outflow of those investments.
Although this is a low impact event, the balance between inflow and outflow of funds gives an indication of the strength of the economy and, more importantly, shows that overseas firms such as pension funds, government funds, hedge funds, and investors see value in investing.
Traders should be looking for a higher capital inflow if they want to be buying yen and a lower capital inflow to support trading setups for selling the yen against counterpart currencies, especially the US dollar.