Forexite is a foreign exchange broken that started trading in 1998, Forexite is licensed and regulated by the International Financial Services Commission (IFSC). Some of their standout features according to themselves are heir really nice customer support, safe platform, unique trading platform, variety of instruments including cryptocurrencies, their regulation, confidentiality, and their honesty with no ads, bonuses or contests. We will be looking into the services being offered to see if they really do offer all of these things.
Account Types
There seems to be just the one account type on offer, as we go through the review we will outline some of its features in a little more detail, but some of its basic features are as follows.
Account Information:
The minimum deposit required is $1, the minimum trade amount is also $1 with a maximum trade size of $5,000,000. The account has access to the singular trading platform and can use stop and limit order types.
Platforms
Forexite uses Traderoom as their trading platform, there is a whole PDf going over its features which is too much for us to go through, instead, we have listed below the key features that it offers.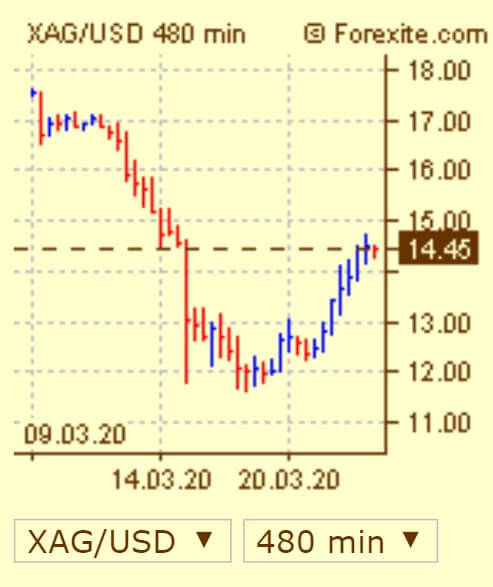 1) A possibility to trade with low risk – a safety Forex trading.
2) No slippage at the order execution (in normal market conditions).
3) The trading terms on both real and virtual accounts completely coincide.
4) A public quotation.
5) Confidentiality.
6) No restrictions on the minimum deposit.
7) A daily accrual of interest.
8) Any amount of deals.
9) Virtual (demo) trading without restrictions.
Leverage
The maximum leverage available is 1:100, we are not actually sure if there are any other leverage options available, as the only number stated is 1:100.
Trade Sizes
Trade sizes start from 0.01 lots. In addition, there are minimum and maximum dollar amounts, as shown below.
Trading Costs
In terms of trading commissions there don't seem to be any included as the account uses a spread based system, there are however swap charges which are fees charged when holding trades overnight, they can be both positive or negative and can be viewed within the trading platform that is offered as well as directly on the website.
Assets
Forexite has a few different instruments available to trade, we have outlined them below so you can get an idea of what is on offer.
Forex:
EURUSD, GBPUSD, USDCHF, USDJPY, EURGBP, EURCHF, EURJPY, GBPCHF, GBPJPY, CHFJPY, USDCAD, USDCAD, EURCAD, AUDUSD, AUDJPY, NZDUSD, NZDJPY, USDNOK, USDSEK, USDDKK, USDCZK, USDHUF, USDPLN, USDSGD, USDZAR, USDRUB, EURRUB, USDUAH, EURUAH, USDHKD, EURHKD, USDCNH, EURCNH, USDILS, EURILS, USDMXN, EURMXN, USDTRY, EURTRY, EURNOK, EURSEK, EURDKK, EURCZK, EURHUF, EURPLN, EURSGD, EURZAR, GBPCAD, GBPAUD, GBPNZD, AUDCHF, AUDCAD, AUDNZD, NZDCHF, NZDCAD, CADCHF, CADJPT.
Metals:
Gold and Silver.
Crypto:
BTCUSD, BTCEUR, ETHUSD, ETHEUR, LTCUSD, LTCEUR.
Indices:
Nasdaq, S&P 500, DJI, USX
Commodities:
WTI Crude Oil, Brent Crude Oil
Spreads
Spreads start from around 3 pips, it is not completely clear to us whether the spreads are variable or fixed so we cannot say for sure. Different instruments do have different spreads, so while EURUSD has a spread of 3 pips, GBPJPY has a spread of 7 pips stated.
Minimum Deposit
The minimum deposit required to open up an account is $1, this is also the amount that you need to maintain in order to be able to trade on the account, this low limit can make Forexite a very accessible broker for those with fewer funds, however, the recommended deposit amount is $500 and due to the spreads being so high we would not recommend depositing under this $500.
Deposit Methods & Costs
There are a few methods available to deposit with, these are Bank Wire Transfer, WebMoney and Credit and Debit Card (Visa and MasterCard). When depositing these are no additional fees added by Forexite, however, you should always check with your own bank or payment provider to see if they will add any outgoing transfer processing fees of their own.
Withdrawal Methods & Costs
The same three methods are available to withdraw with, for clarification those are Bank Wire Transfer, WebMoney and Credit and Debit Card (Visa and MasterCard), there is also the addition of Cryptocurrencies. There are some additional fees when withdrawing through these methods, we have outlined them below for ease of understanding.
Bank Wire Transfer – No fee on the broker side
Credit and Debit Card – 3% fee, min 5 USD
WebMoney – 1% fee, min 1 USD
Cryptocurrency – 1% fee, min 5 USD
With cryptocurrencies being available for withdrawal it is strange that they are also not stated as a deposit method.

Withdrawal Processing & Wait Time
Forexite will try to process withdrawal requests as quickly as possible, it will most likely take between 1 to 5 working days for your withdrawal request to fully process and be available in your account, this will depend on the method used and that methods own processing time.
Bonuses & Promotions
Forexite has made it clear that they do not offer any sorts of bonuses or contests, so if you are looking for a bonus you will be out of luck and would need to look towards a different broker.
Educational & Trading Tools
There doesn't appear to be any available educational material or trading tools to help with your trading. This is a shame as many brokers are now aiming to help their clients improve on their trading skills, so it would be nice to see Forexite do something similar for their clients too.
Customer Service
The customer service page doesn't state what the team's opening times or availabilities are. They have provided their clients with a postal address as well as a legal address, there is then also an email address and phone number available to use.
Address: Forexite Ltd., Drake Chambers, Road Town, Tortola, British Virgin Islands
Phone: +1 718 663 0013
Email: info@forexite.com

Demo Account
We didn't notice any information about demo accounts, this does not mean that they are not available, just that we did not see them mentioned anywhere. Demo accounts allow you to test out the servers and also new strategies without any real risk to your capital.
Countries Accepted
This information is not available on the site so if you are thinking of signing up then we would recommend contacting the customer service team to make sure you are eligible for an account.
Conclusion
Forexite has tried to make things simple by offering just the one account type and also just the one trading platform. The issues come when we start looking at the trading conditions, with just the one account type available there is no way to reduce the initial spreads, they are starting at 4 pips which is incredibly high, and if there are variable they could go even higher. There is a limited amount of ways to deposit and withdraw which could limit some people who prefer to use other methods. The good news is that there are plenty of assets available to trade.
Hopefully, you should now have enough information to decide if they re the right broker for you to use. If not then be sure to check out some of the other reviews to find the broker that is right for you.