Capital BTC Fx is a foreign exchange broker that was founded in 2013 and is located in the United Kingdom. Capital BTC Fx aims to offer outstanding customer support, a multi-product bouquet, advanced trading platforms, tight spreads and to offer an experienced founding team. We will be using this review to look at the services being offered and to see if they achieve these and also so you can decide if they are the right broker for you.
Account Types
There are four different accounts available to sue with Capital BTC Fx, each having its own features and requirements, so let's briefly outline what they are.
Standard Account: This account requires a deposit of at least $500, the account does not come with any additional features.
Classic Account: The Classic account requires a minimum deposit of at least $5,000, it comes with online chat and access to all platform features.
Gold Account: This account requires a minimum deposit of at least $50,000, it comes with online chat, access to all platform features, has access to Autochartist, SMS signals, a VIP manager and an individual telephone line.
Premium Account: This account requires a minimum deposit of at least $150,000, it comes with online chat, access to all platform features, has access to Autochartist, SMS signals, a VIP manager, an individual telephone line, special promotions on one on one trading and personal reports on the stock markets.

Platforms
The only platform available to trade with at Capital BTC Fx is MetaTrader 4, this platform offers robust functionality for active trading and advanced market analytics. Its software package provides numerous unique order options, tools for technical analysis, custom indicators and trade automation.

Through the development and implementation of cutting-edge technologies, MT4 is able to provide a sophisticated suite of features. It is highly accessible as it can be used as a desktop download, mobile application or as a web trader within your internet browser.
Leverage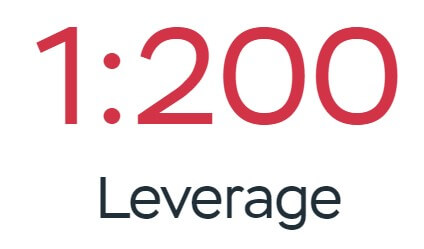 The maximum leverage available is 1:200, it is not clear which accounts this is relevant to but the homepage simply states that the max is 1:200. This can be selected when opening up a new account.
Trade Sizes
The minimum trade sizes start at 0.,01 lots and go up in increments of 0.02 lots so the next available trade would be 0.02 lots and then 0.03 lots. The maximum trade size is not known but whatever it is we would suggest not trading over 50 lots in a single trade due to execution speed and slippage. It is also not known to us what the maximum number of open trades you can have at any one time is.
Trading Costs
There has been no mention of any additional commissions added to the account so as far as we understand there aren't any. There are however swap charges which are fees for holding trades overnight, they can be both positive or negative and can be viewed within the MetaTrader 4 trading platform.

Assets
There, unfortunately, isn't a full breakdown of the available assets, this means we do not know what is available to trade. This can be quite off-putting to potential new clients who will often look to see if a broker has their favorite instruments to trade, not knowing will make them look elsewhere.
Spreads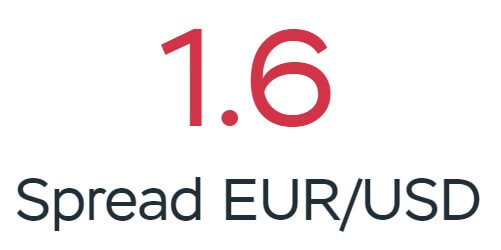 We do not have a full breakdown of the available assets so we also do not have a full breakdown of the available spreads. The only spread mentioned is on the home page which says that the spread on EUR/USD is around 1.6 pips, we would be assuming that this is the starting figure and would be relevant to the top tier account. Lower tier accounts will most likely have higher starting spreads. The spreads are variable though, which means they move with the markets when there is added volatility they will be seen higher and different instruments will have different starting spreads.
Minimum Deposit
Unfortunately, we do not know what the minimum deposit amount is or the deposit requirements for opening up any of the available accounts.
Deposit Methods & Costs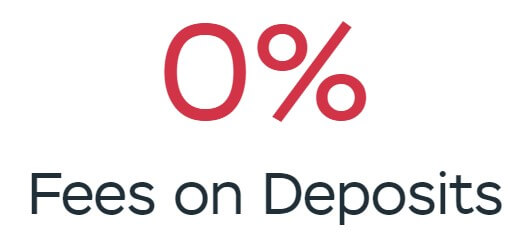 There isn't a dedicated funding page detailing deposit methods, instead, we can only go with the information provided which is an image of Visa, Maestro, MasterCard, Neteller and AstroPay at the bottom of the site. There are no added fees for depositing and we would always suggest contacting your bank or processor to see if they will add any fees of their own.
Withdrawal Methods & Costs
As there was no information for deposits you would be right if you assumed there wouldn't be any for withdrawals either. The same images are present which are Visa, Maestro, MasterCard, Neteller, and AstroPay so we would expect those methods to be available for withdrawing to. Unlike with deposits, there is no information about any potential withdrawal fees.
Withdrawal Processing & Wait Time
We do not know how long it will take for Capital BTC Fx to process withdrawals but we would hope for any requests to be fully processed between 1 to 7 working days from the time the request is made.
Bonuses & Promotions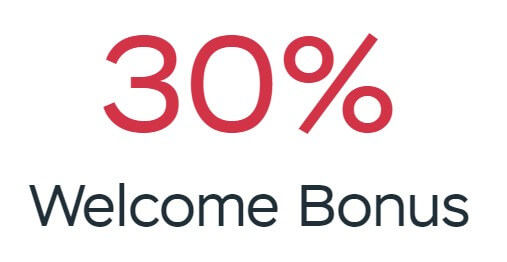 There is a 30% bonus available, the only details about the promotion are on the account sign up page which states that you can get a 30% bonus on your first deposit. There is no more information surrounding it such as how to convert the bonus into real funds or what the maximum bonus available is.
Educational & Trading Tools
There doesn't seem to be any educational stuff on the site apart from the account page indicating some one on one training and reports, the one thing it does mention is that Autochartist is also available, this offers features to help with your trading, it can identify and react to market movements, check the quality and competitiveness of your broker's pricing, manage your cash exposure, optimize your stop loss and take profits, capitalize on known outcomes of news events and identify and react to market movements that are not typical.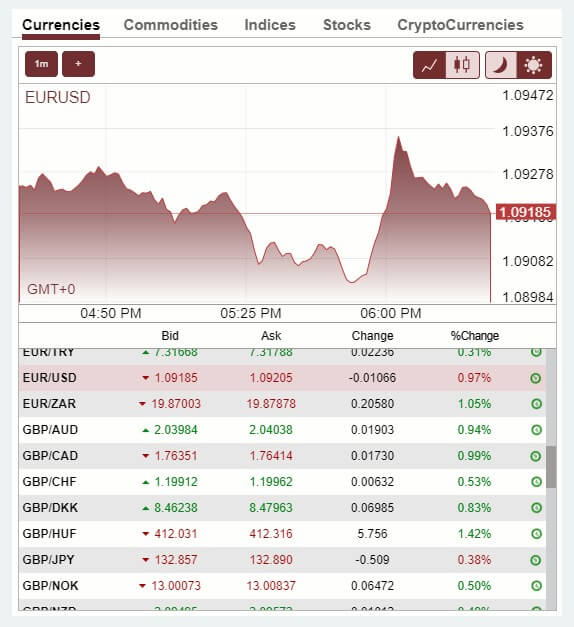 Customer Service
Should you wish to contact the customer service team you can do so 24 hours a day 7 days a week. You can use the online submission form to fill in your query and then get a reply back via email, or you can use the provided phone number, email address or skype username.
Address: 5 North Colonnade, London, E14 4BB, United Kingdom
Email: support@capitalbtcfx.com
Phone: +39 0282947312
Skype: capitalbtcfx.com

Demo Account
We did not see any mention of a demo account so this leads us to believe there isn't one unless you can sign up for one once an account has been opened. Demo accounts can offer potential clients a way to test out the trading conditions and also for current clients to test new strategies without any risk, so if they are not available Capital BTC Fx should look at adding them to their service.
Countries Accepted
This information is not stated on the site and so we would recommend contacting the customer service team to find out if you are eligible for an account prior to signing up.

Conclusion
There is a lot of information missing from the Capital BTC Fx website, things like tradable assets, spread, deposit and withdrawal methods are all vital bits of information that just aren't there. Without it, it is impossible to get a real picture of the trading conditions or costs of using Capital BTC fx as a broker, it is enough to put us off and any potential clients off from signing up. Due to those reasons, we cannot currently recommend them as a broker to use at this point in time.