cool tips for newbie traders
Thank you for joining this forex academy educational video. 
In this session, we will be looking at how to stack the odds in the favour of consistent winning trades with a cool tip for newbie traders.
The number of retail traders who lose all of their deposited trading funds within the first 6 months is scary.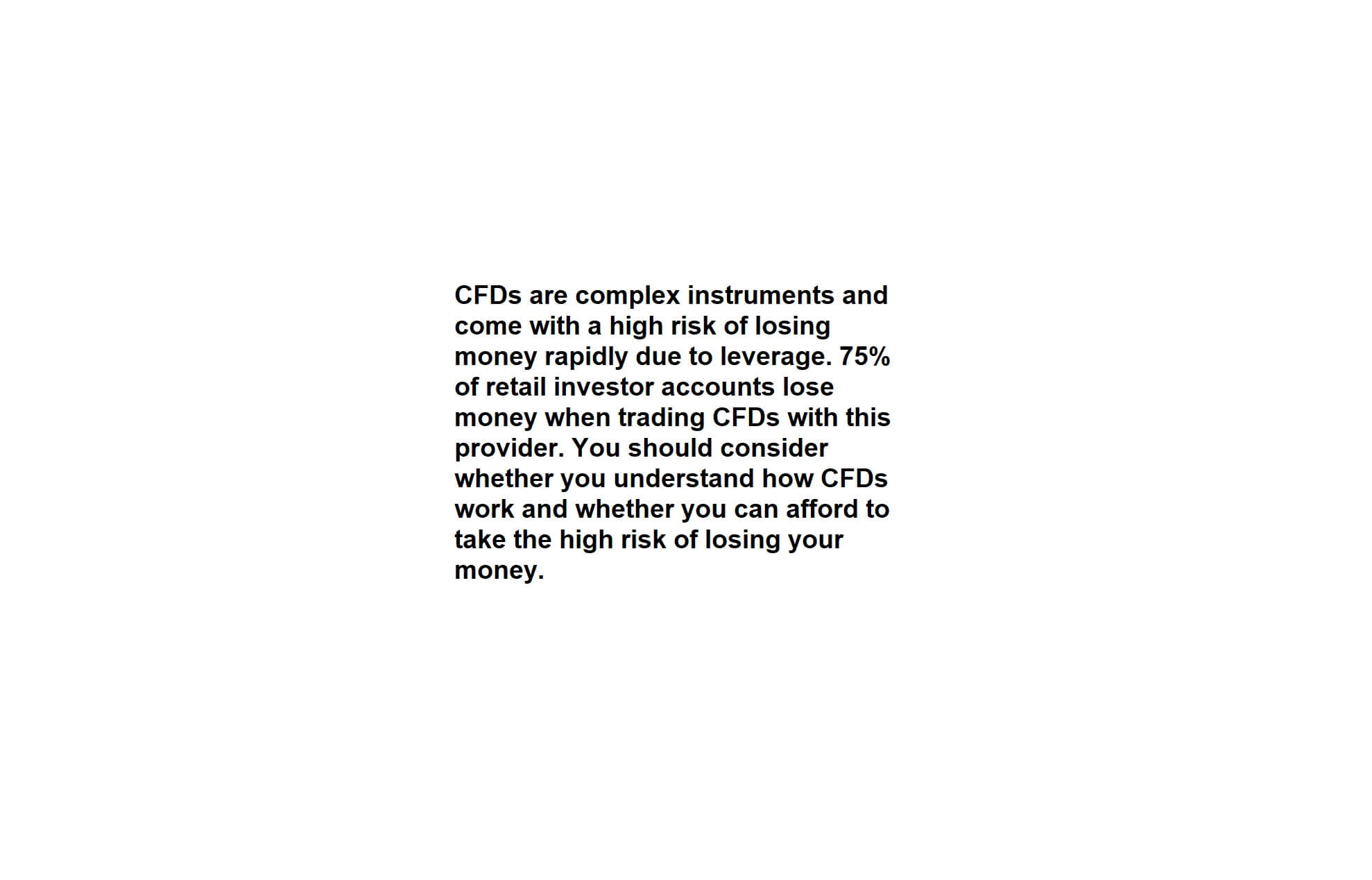 In the United Kingdom, retail brokers are required to have a financial health warning on the front page of their website.  This is one that we picked at random from a well-known UK retail broker. 
CFD's are complex instruments and come with a high risk of losing money rapidly due to leverage. 75% of retail investors' accounts lose money when trading CFDs with this provider.  You should consider how CFDs work and whether you can afford to take the high risk of losing your money.
Some brokers put the figure at over 80% but let's not split hairs. This is still a worrying trend.  It must be worrying because governments have forced brokers to put the warning on these sites.
One of the biggest areas that new traders full down is because of a lack of knowledge about how the money markets, and where they lack consistency regarding the setting up and implementation of trades, and most of all; a total disregard for stop losses and their correct implementation and the setup of leverage which falls under risk management, perhaps the most important aspects of trading. 
One of the best ways to mitigate the risk of losing trades is to use a trading criteria checklist.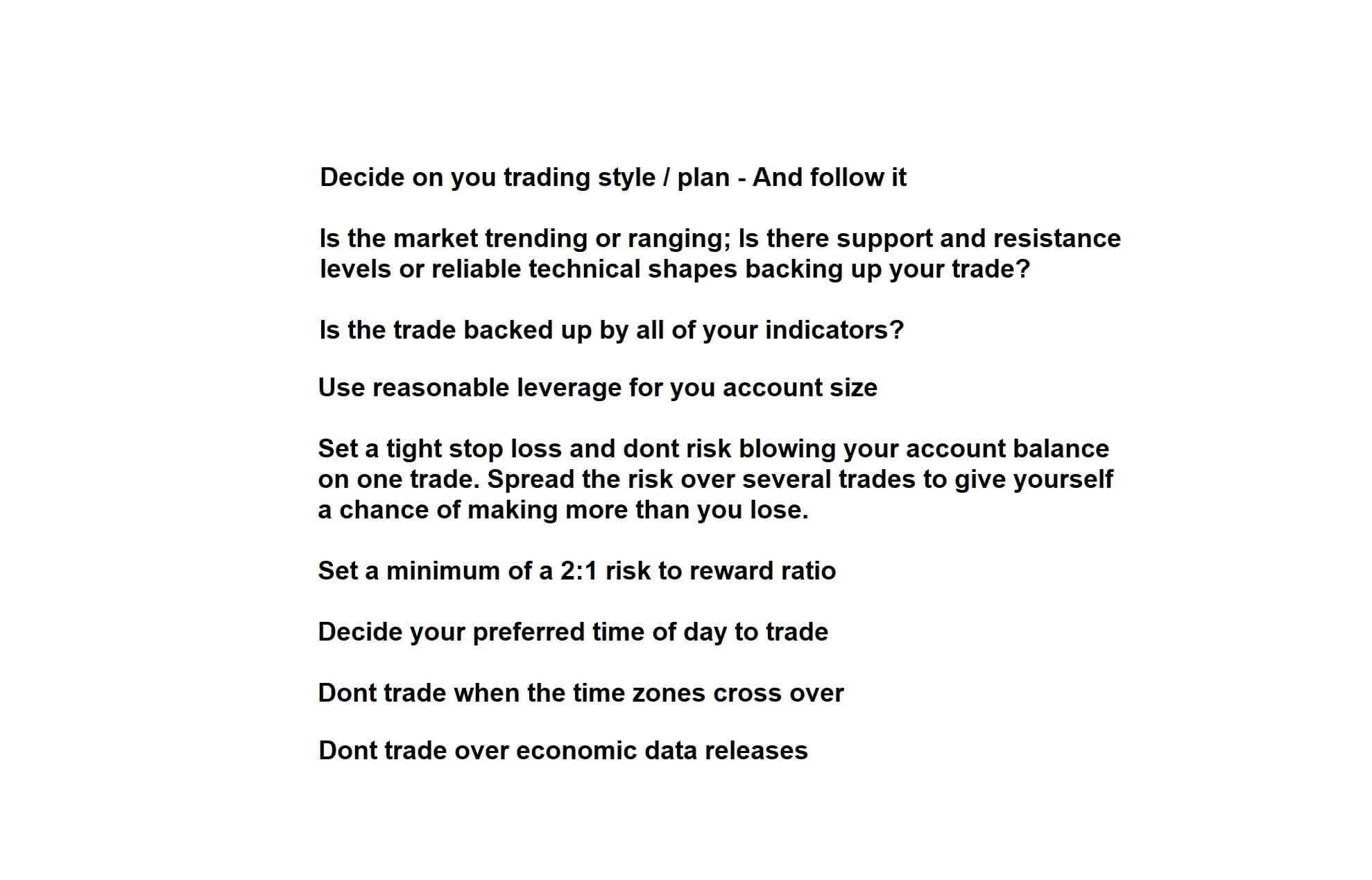 Here are some ideas about what you might put on that checklist.  The idea is that it is an assistant to help you in the early days on a trade by trade basis to make sure that you have everything in place to help to stack the odds of winning trades in your favor.
Before you do anything, you want to have adopted a trading style or plan and where you have consistently made money on a demo account before trying it with real money.
Is the market trending?
Does it have support and resistance?
Are all of your indicators confirming your trade entry?
Consider using a scrolling vertical line, which might help you cast your eyes down to all of the indicators rather than just focusing on price action and potentially missing something.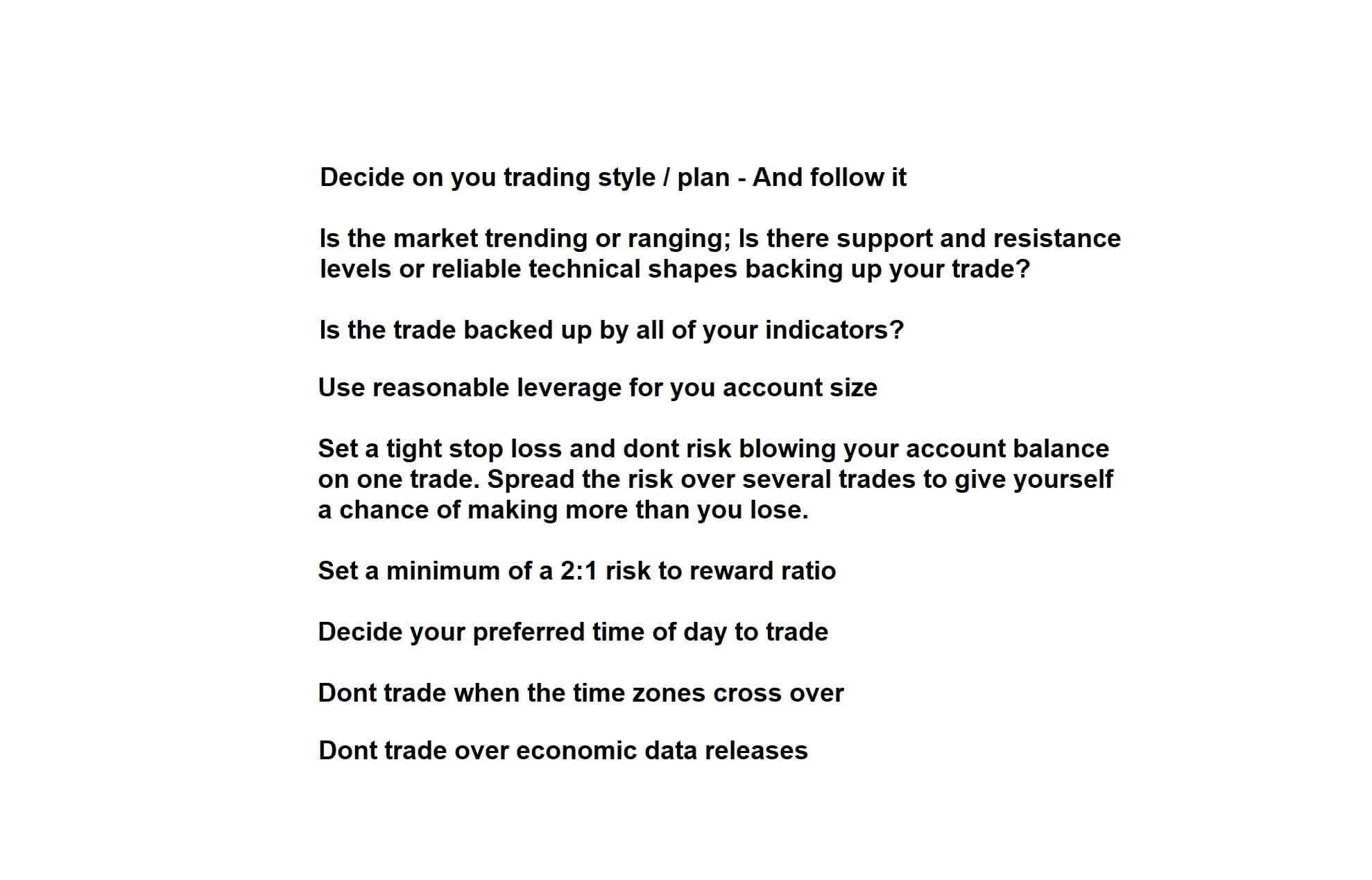 Set a tight stop loss for each trade, and don't risk blowing your account balance on one single.  Trade spread the risk over several trades to give yourself a chance of making more money than you lose.
 You should aim for a minimum of a 2 to 1 risk to reward ratio.  That is to say, you want to win twice the amount that you are prepared to lose on each trade.  This will help to keep your account balance in a healthy state.
Decide your preferred time of day to trade.  Try not to trade at the end of a 1-hour time frame if you are an intraday trader.  These can often be the impetus or a change in the direction of trends, and you need to ascertain if this is the case on a trade by trade basis.  Try not to trade at the end of a one-time zone and the beginning of a new one because, often, you will find the different time zone traders have different sentiment with regard to a particular currency pair, and this may be the impetus for a change in direction.
Don't tread over economic data releases, especially if these are marked as hi-impact, which can often cause extreme market volatility.  Wait until a trend has been identified after the release.
These are just a few ideas which you could put onto your trading criteria checklist.  Print one-off and keep it beside you and meticulously go through it every time before you pull the trigger on a trade.  Eventually, these things will become like second nature, but until they do treat the checklist like a friendly assistant.
 One of the biggest barriers to successful trading in the currency markets is a lack of consistency in one's approach.  Something like this will go a long way to helping new traders to consistently make the right decisions on a trade by trade basis, and this will stack the odds in their favor.