New year, where next for EURUSD pair?
Thank you for joining this oryx academy educational video.  
In this session, we will be looking at where next for the euro US dollar pair as the new year unfolds.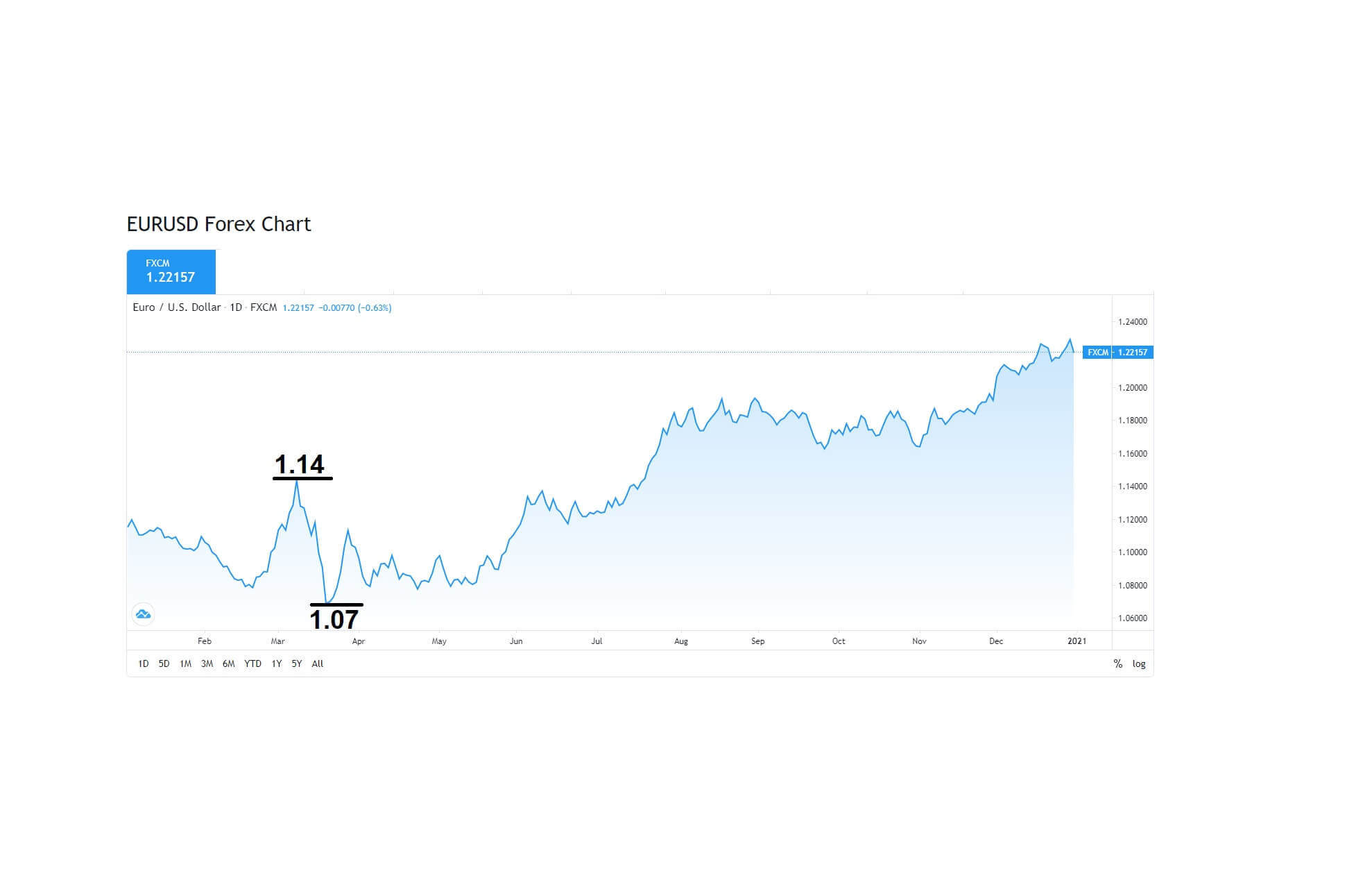 The pair's bull run in February and March 2020 lifted it to 1.1400 and was driven by the pandemic beginning to take hold in the United States and weakening the dollar. However, as conditions worsened in Europe, the pair swung back in the other direction, to a low of 1.0700 in the market mayhem and volatility, which ensued as traders tried to decipher which economy was faring better than the other.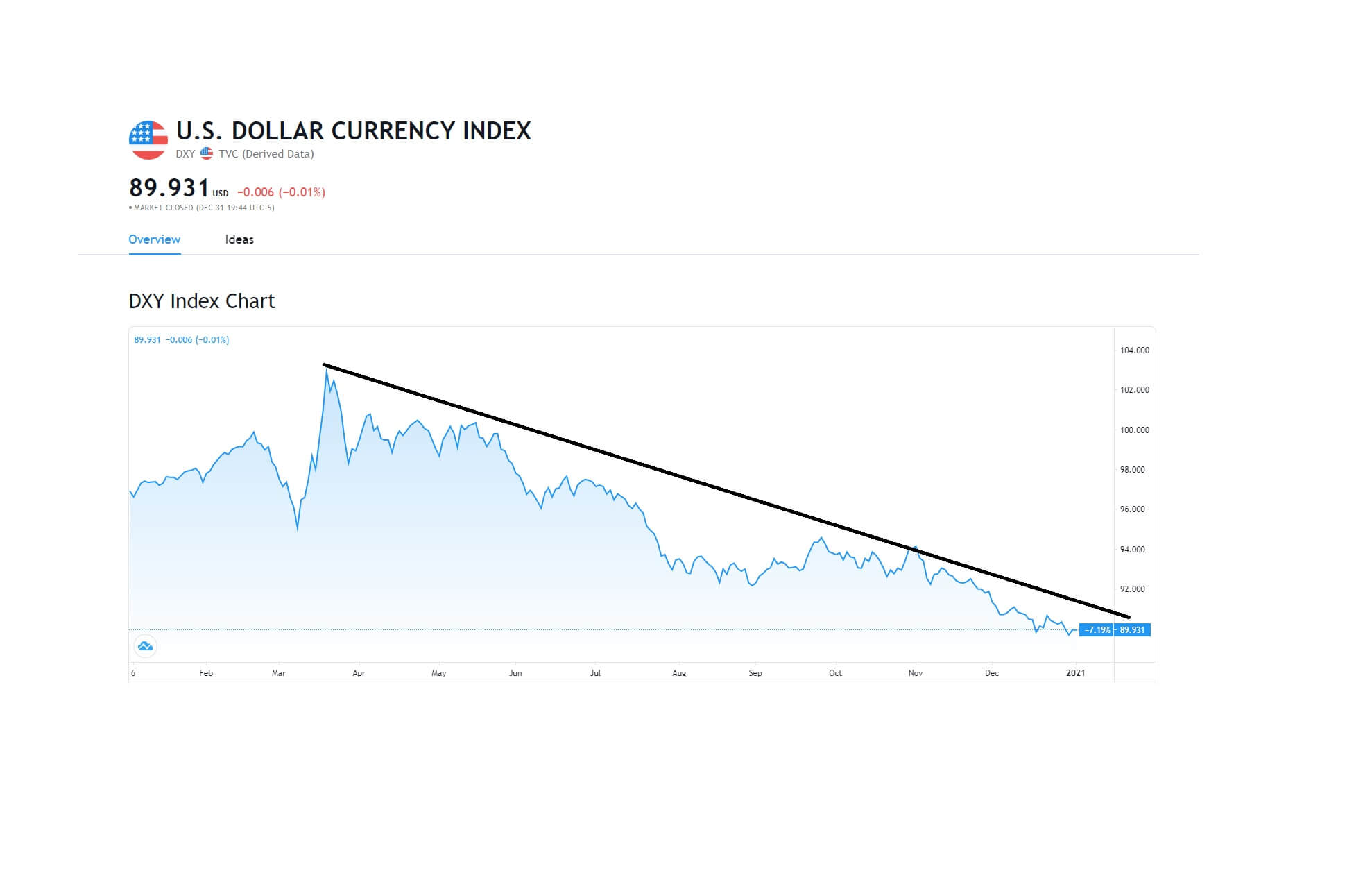 But as the US dollar index, a weighted indicator of the strength of the dollar against the so-called major currency pairs, including the euro, began to sink……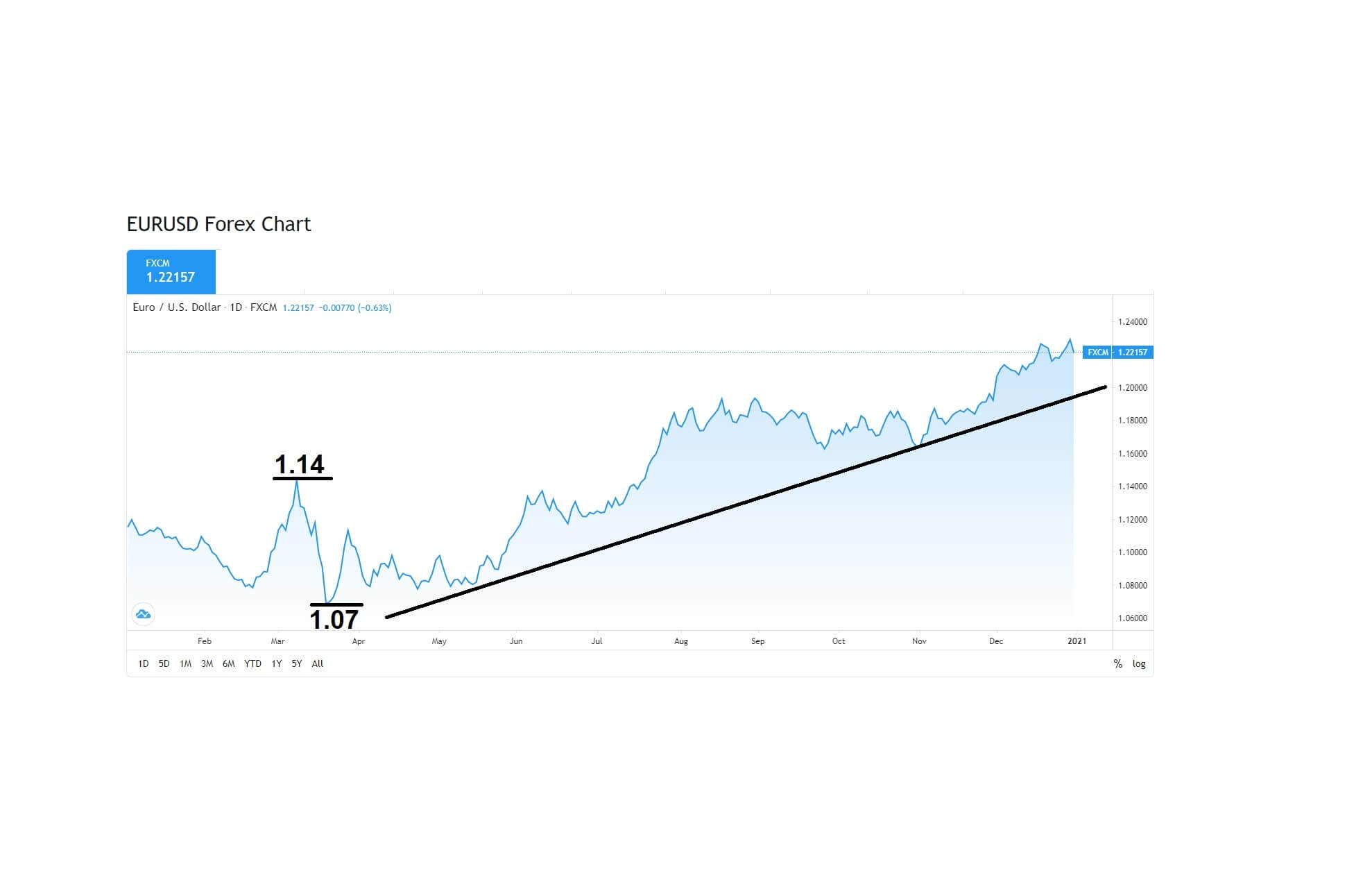 The Euro, which by volume is the largest traded major currency, moved higher to its current level of 1.22 at the time of writing. 
The reasons are largely twofold; firstly, the European Central Bank took measures to shore up the economies within the eurozone, which were seen to be sensible under the circumstances, and where are the pandemic seemed to be taking a breather in the eurozone area while still growing exponentially within the United States, causing harm to the American economy, and where it was perceived that perhaps the United States government were not being as cautious and sensible as the Europeans with regard to instigating lockdown measures including the wearing of masks and social distancing, and where their policies of stimulus, needed to shore up the US economy against the pandemic caused more dollars to be pumped into the system and thus affecting its value negatively.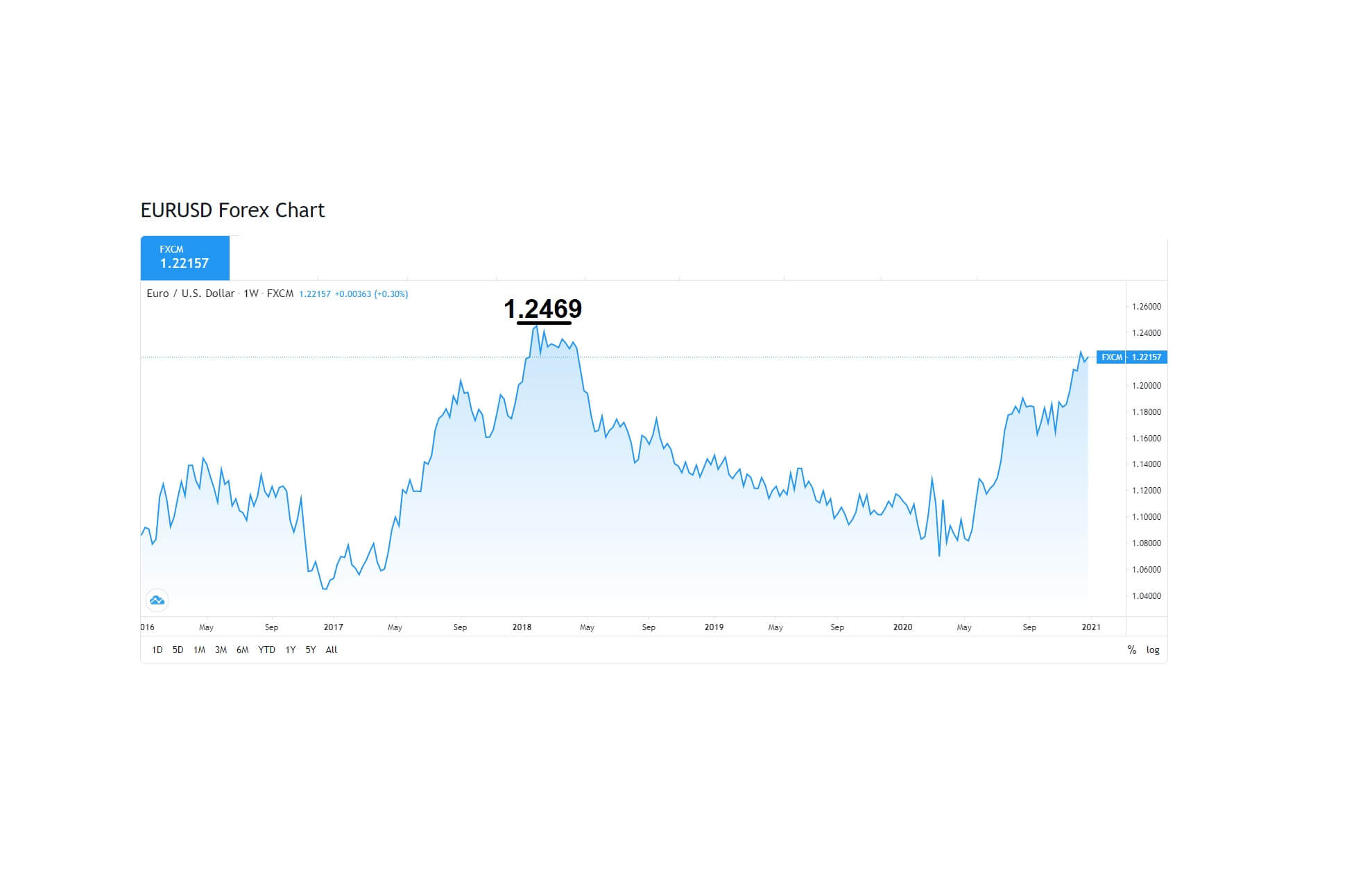 Traders will be eyeing the 2018 high at 1.2469, as their next target, with the New year opening and traders looking to adopt longer view trading positions for the first quarter of 2021.
Potential for the continued upside momentum will be buoyed by the fact that the European Union will be rolling out vaccines to the population and where a free trade deal between the EU and UK was agreed on the 24th of December 2020, which will help give a lift to the euro because the worry of a negative economic impact of the UK leaving on WTO trading rules will have now abated.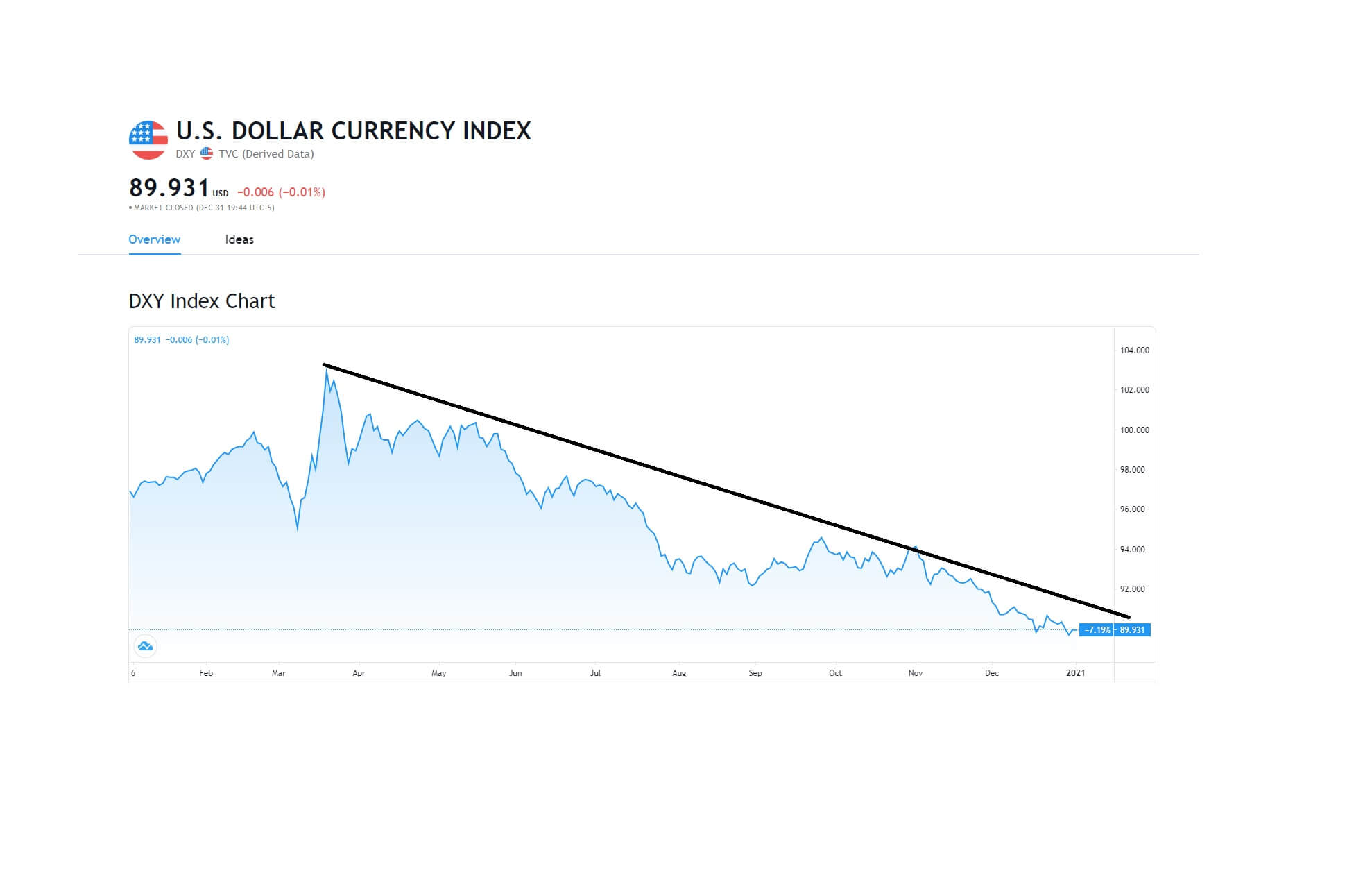 Traders will also factor in that the relentless slide of the US dollar index below the key 90.00 level could cause further downside potential to 88.00 and even lower, again causing markets to buy Euros against the dollar.