Real money trade set up
In our editorials from the section on Recurring shapes and patterns, part 1 and 2 we looked at how shapes and patterns offer up trading opportunities and where some of these patterns may seem subjective and others stand out like a sore thumb. But when we keep a close look out for them in our technical analysis we give ourselves an extra edge.
In this editorial piece we are going to put our methodology into practice and use some of this to set up and execute a real money trade on our own trading account and where we will be trading in a half of a standard lot, while incorporating a tight stop loss.
Example A

Example A is a 5-minute chart of the GBPUSD pair . After a push higher from the 1.3060 level, we observed certain shapes and patterns that led us to believe there might be a reversal. And where we subsequently took our real money short position of 5 x 0.10 shorts, which is equal to £5 per pip, as shown on the diagram.
Example B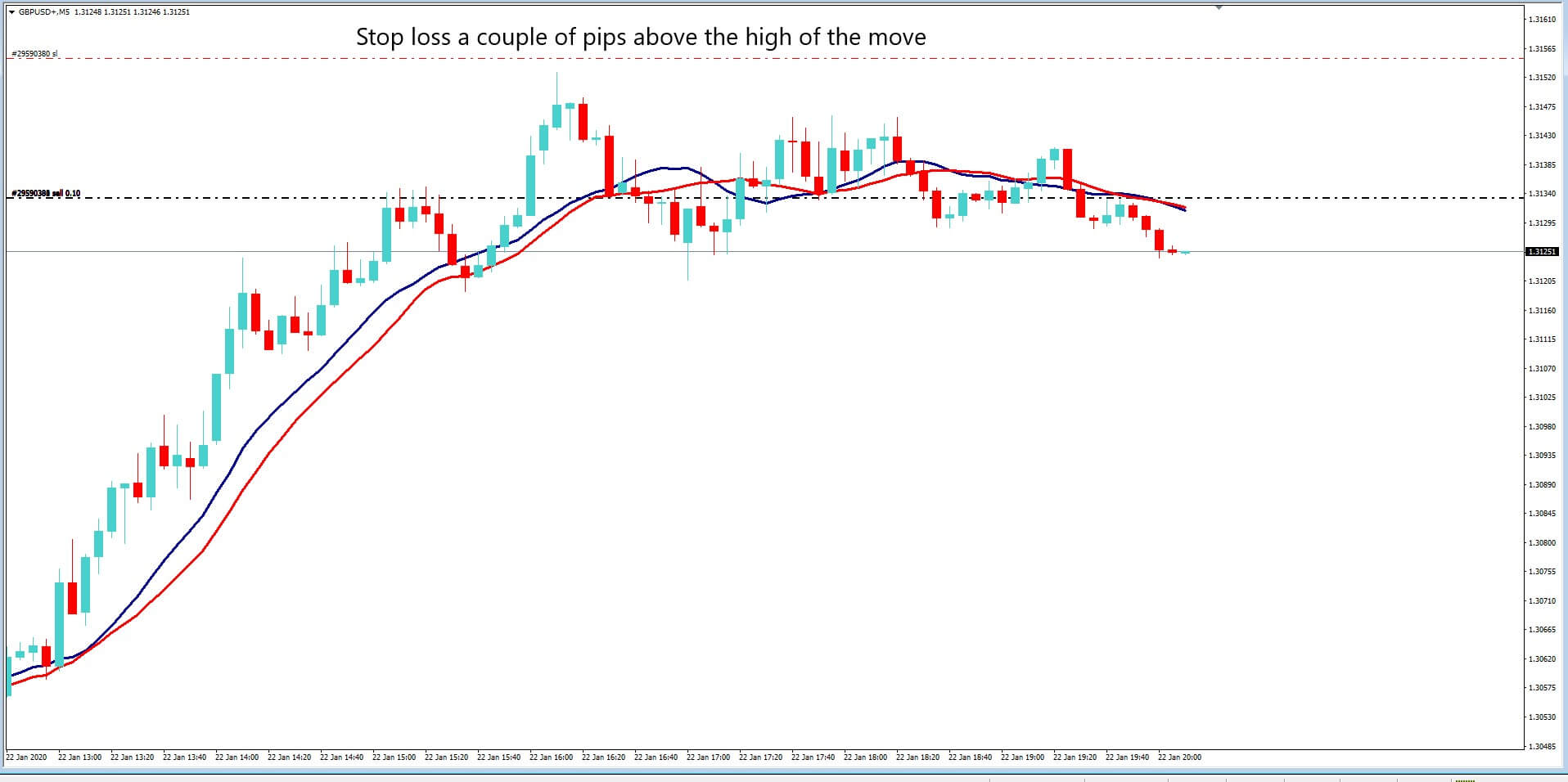 First of all as per example B, we have set our stop loss a couple of pips above the highest point of the move. This is essential for tight money management purposes.
Example C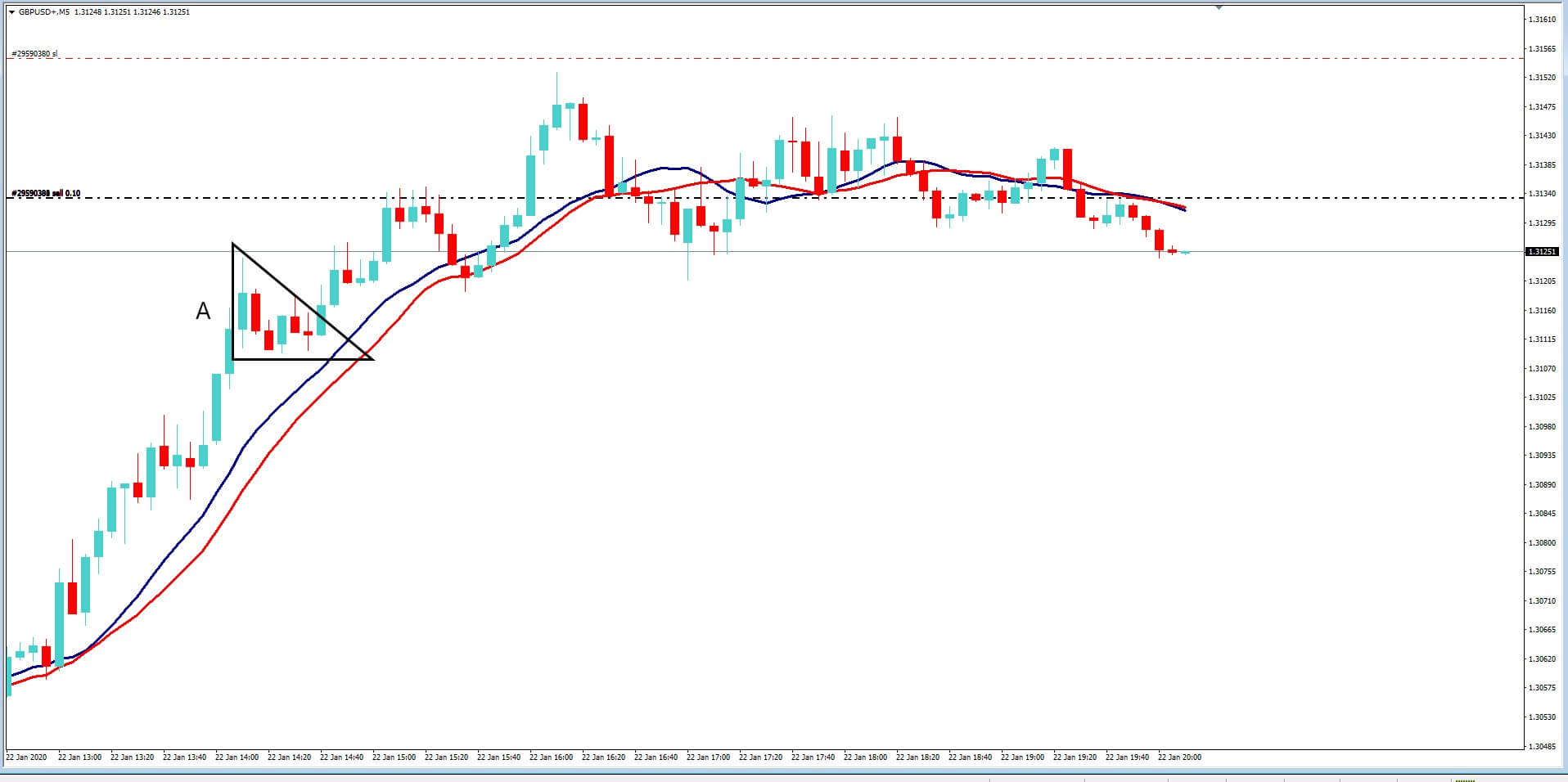 Example C, is a wedge formation where we have a high, but where the base acts as an area of support, and an eventual breakout above the descending side of the wedge leads us to believe there will be a continuation in price action. We could have gone long at this point but needed further clarification either way and it was not available at this stage.
Example D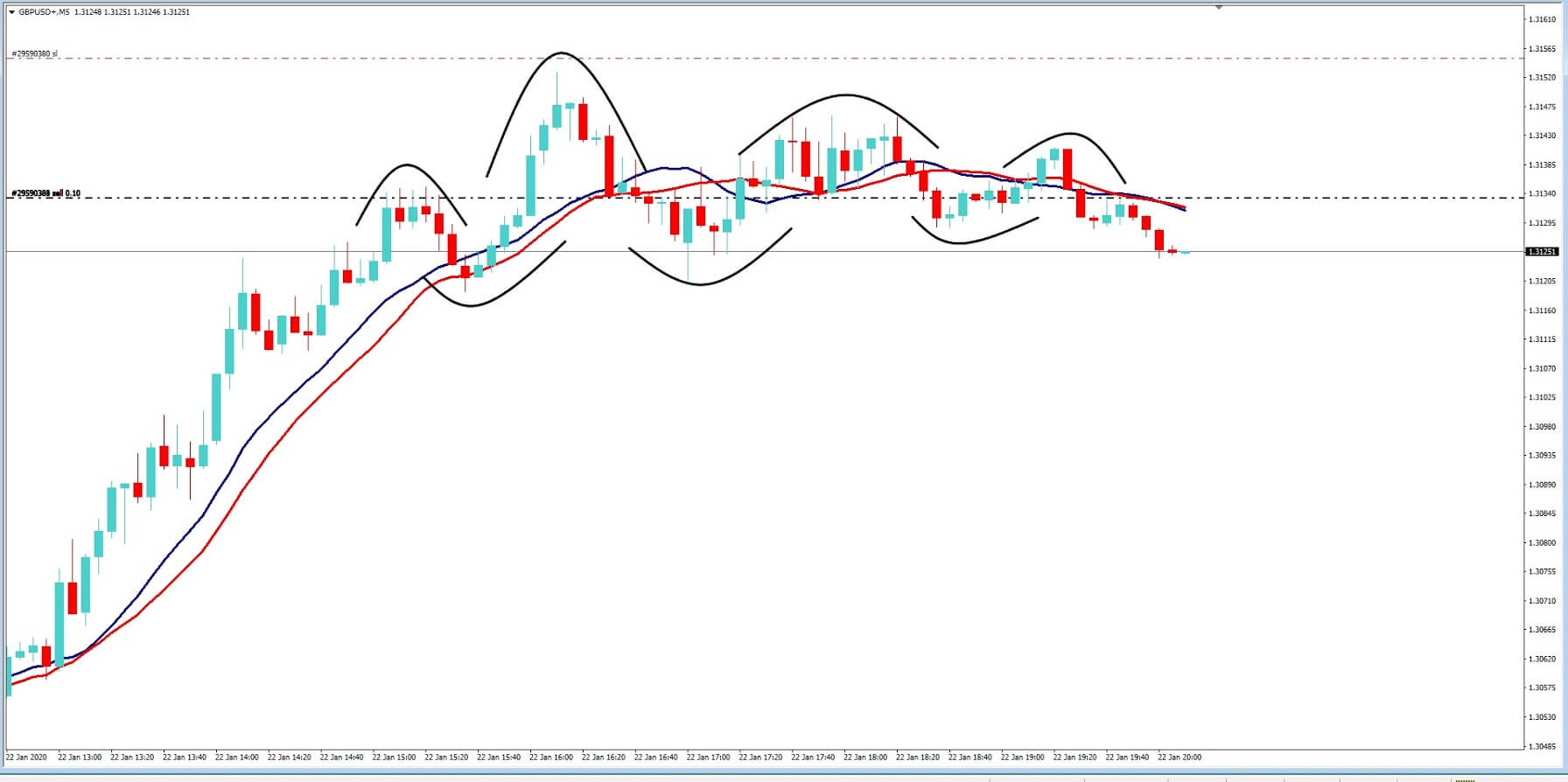 Example D throws up 7 'wave' formations, where price action is encompassed by patterns resembling half circles and which were strictly observed.
Example E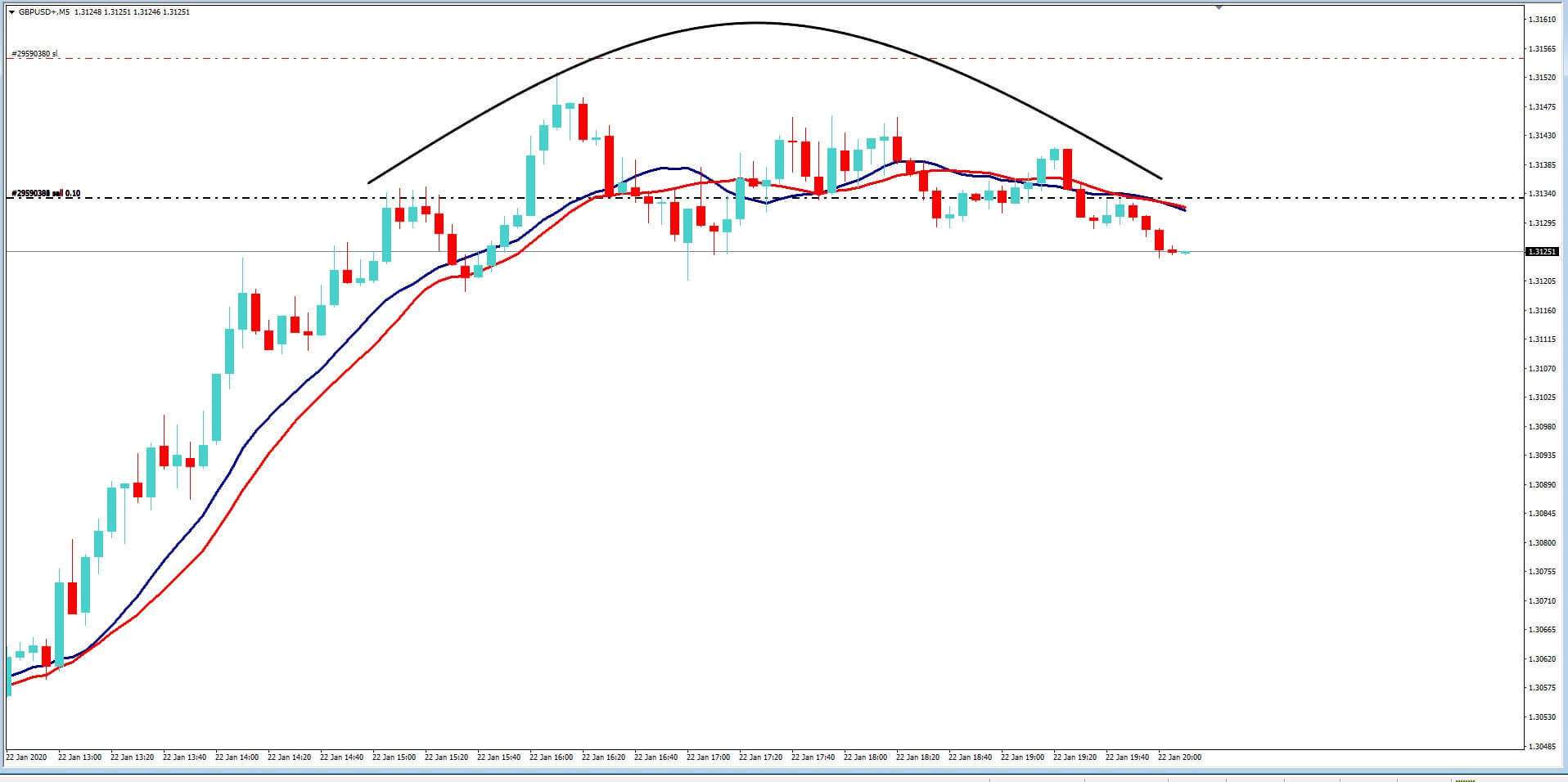 Example E, presents us with an overriding wave which is arch like, and which is mirrored by the 13 and 17 period moving averages, which price action is adhering too and which provides us with another signal that the overall move higher was flagging.
Example F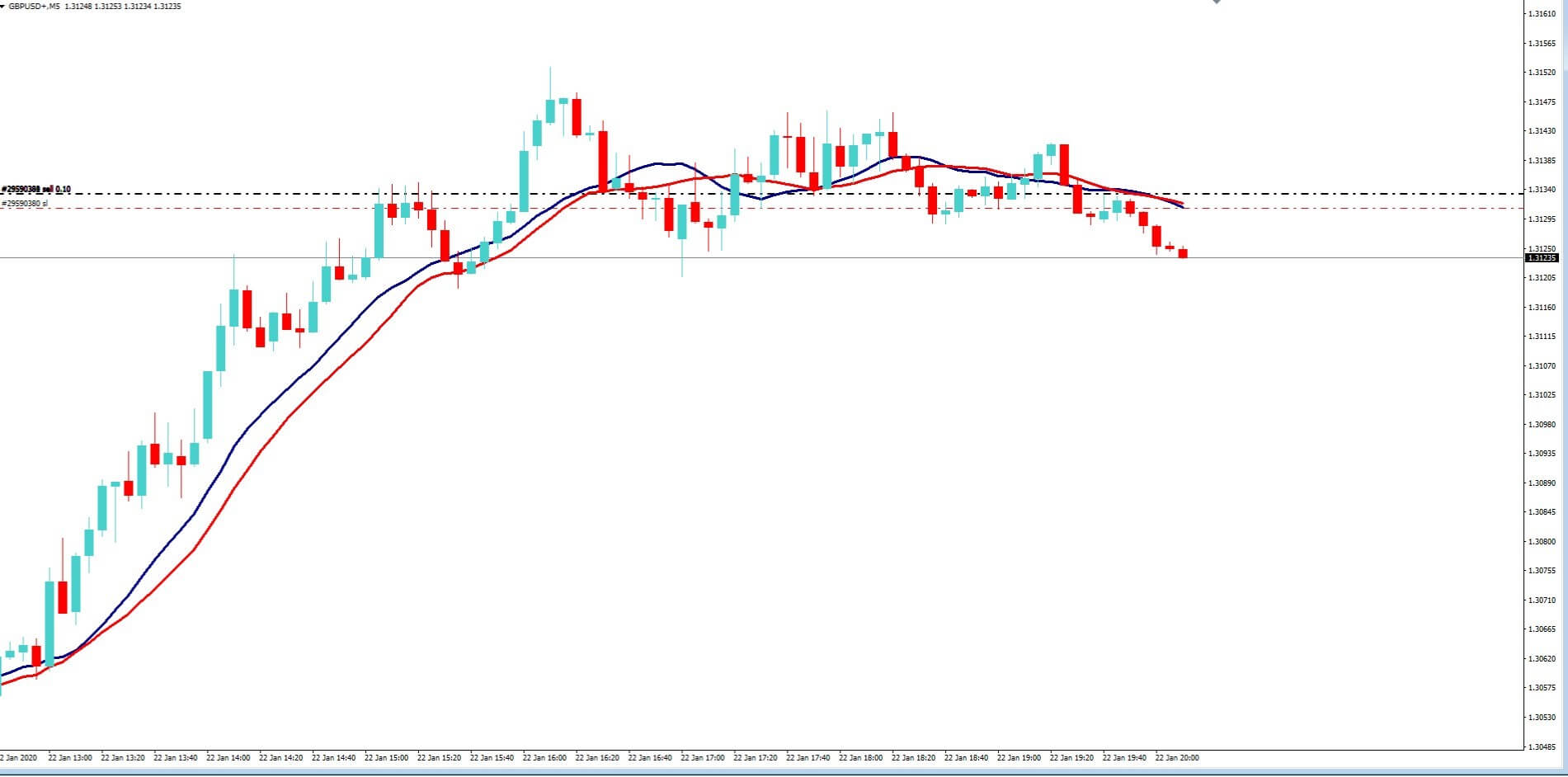 Example F, presents another wedge shape where the top of the move can be seen to be falling away as price action continues to decline, as shown by the resistance levels on our wedge and where the base is generally showing support. Our short entry is at the thin end of the wedge and when executed it goes straight into profit.
Example G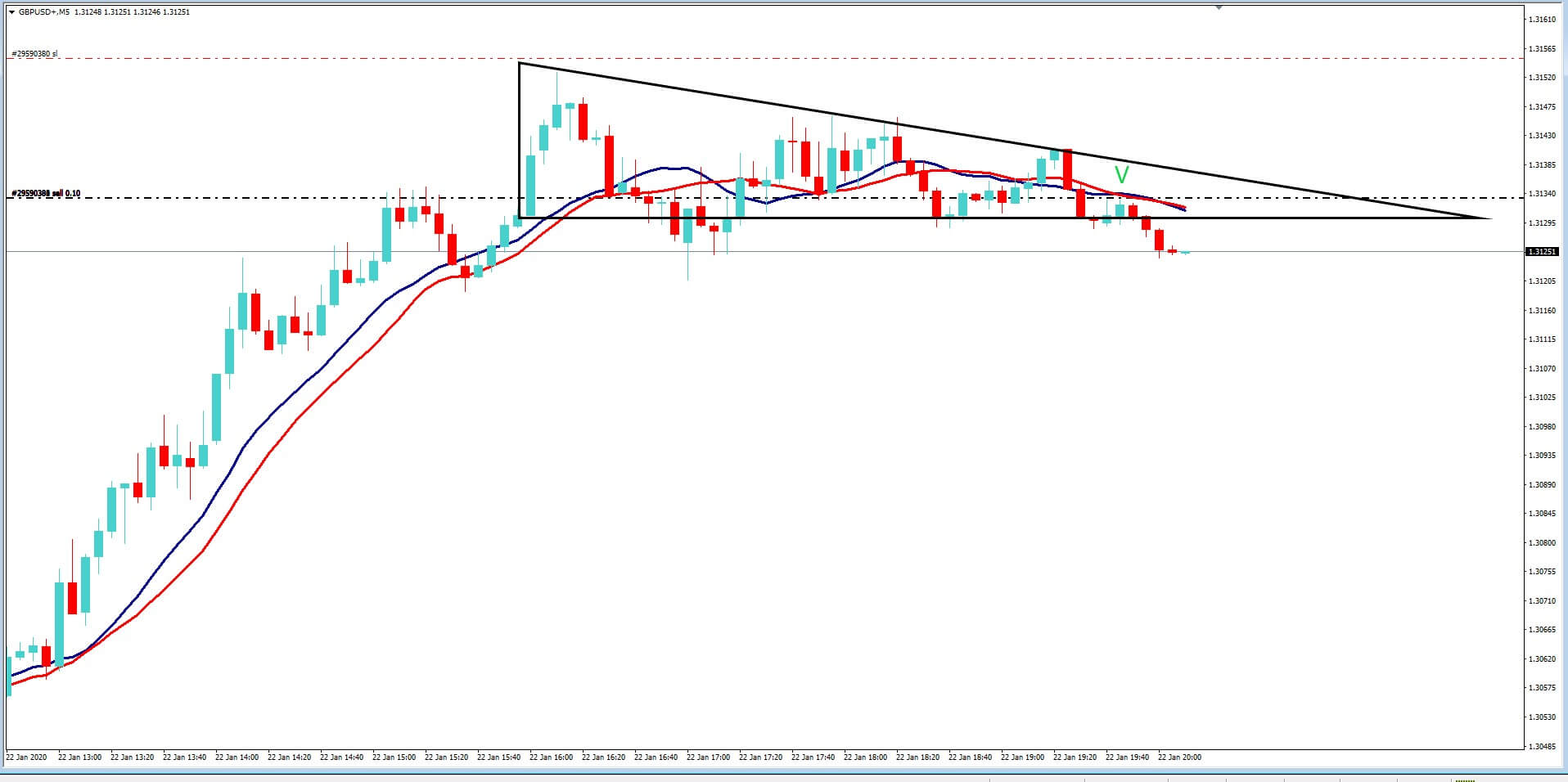 Example G, presented us with an opportunity to protect our trade by dragging our stop loss from a few pips above the closing high of this move to just underneath our entry which is permitted on the Metatrader mt4 platform, thus protecting our trade from loss. We have effectively got a free trade with some profit locked in just incase that price action does reverse and move higher.