Cable looks towards 1.3200
Thank you for joining this forex academy educational video. In this session, we will be looking at the GBPUSD pair, also known as cable.
The idea is to show you recent price action on a 1-hour chart so that you can apply the related methodology to your own trading style.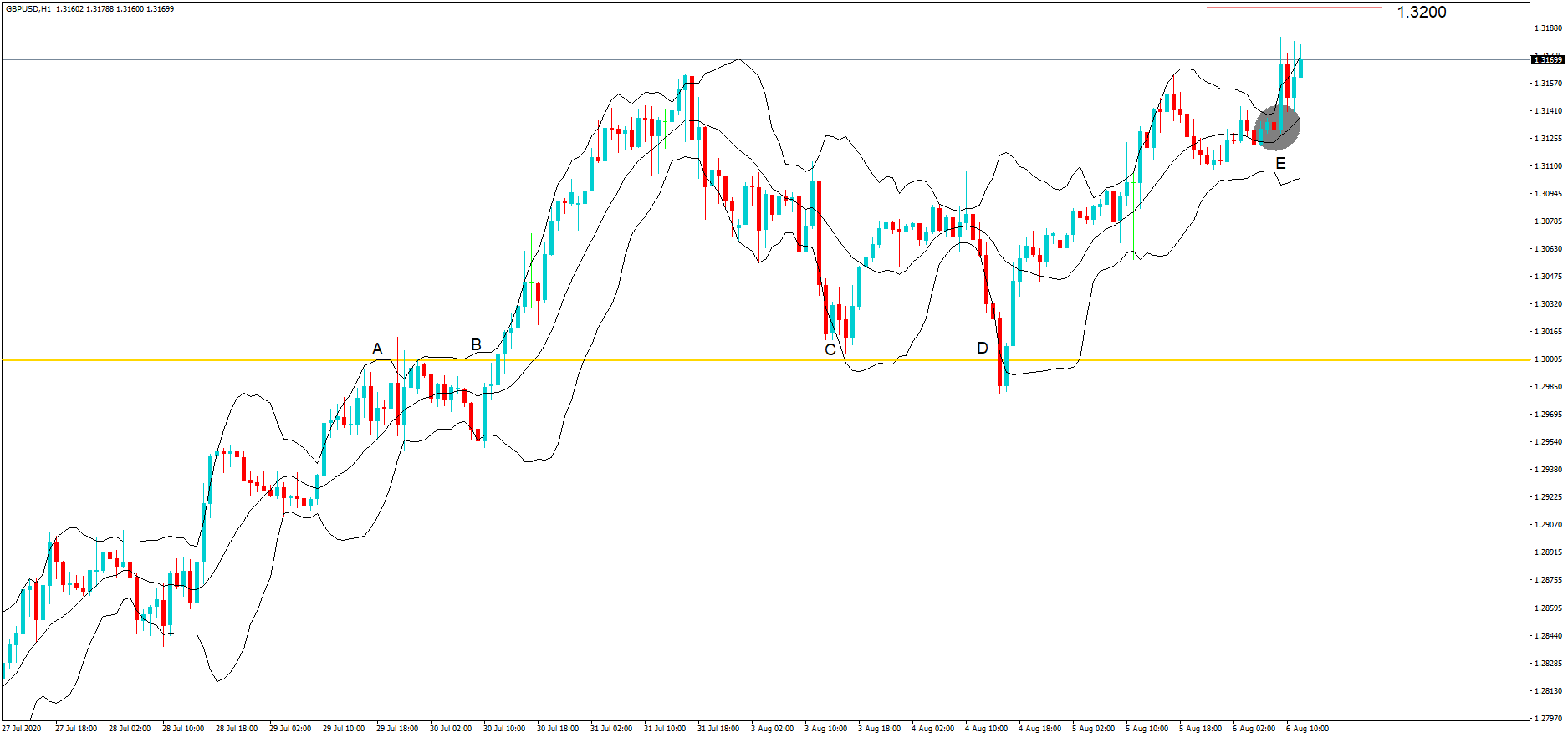 Always read your chart from left to right because it tells a story of historical price action key levels and what potentially is driving a particular currency pair.
Here we can see that price action remained bullish from the 27th of July, and moved up to a significant key level at 1.300. It Immediately found some sellers at the position, and where 1.300 was then seen as an area of resistance. After such a bullish move, traders will typically take some profit and wait for the next significant move in price action before they re-join. Here on our chart, we can see that at position B, here was a retest of the 1.300 and where this level subsequently became an area of support. Again, we see a nice bull rally before price action falls back to the key level at 1.30 at position C and D, where subsequently, the bulls finally start buying the pair ad where 1.300 is then seen as a significant area of support.
Price action goes on to breach the 1.3100 key level, and then at position E Andrew Bailey, Governor of the Bank of England left its interest rates on hold for the August meeting and left its policy unchanged. Importantly all nine members of the monetary policy committee voted to leave interest rates and changed.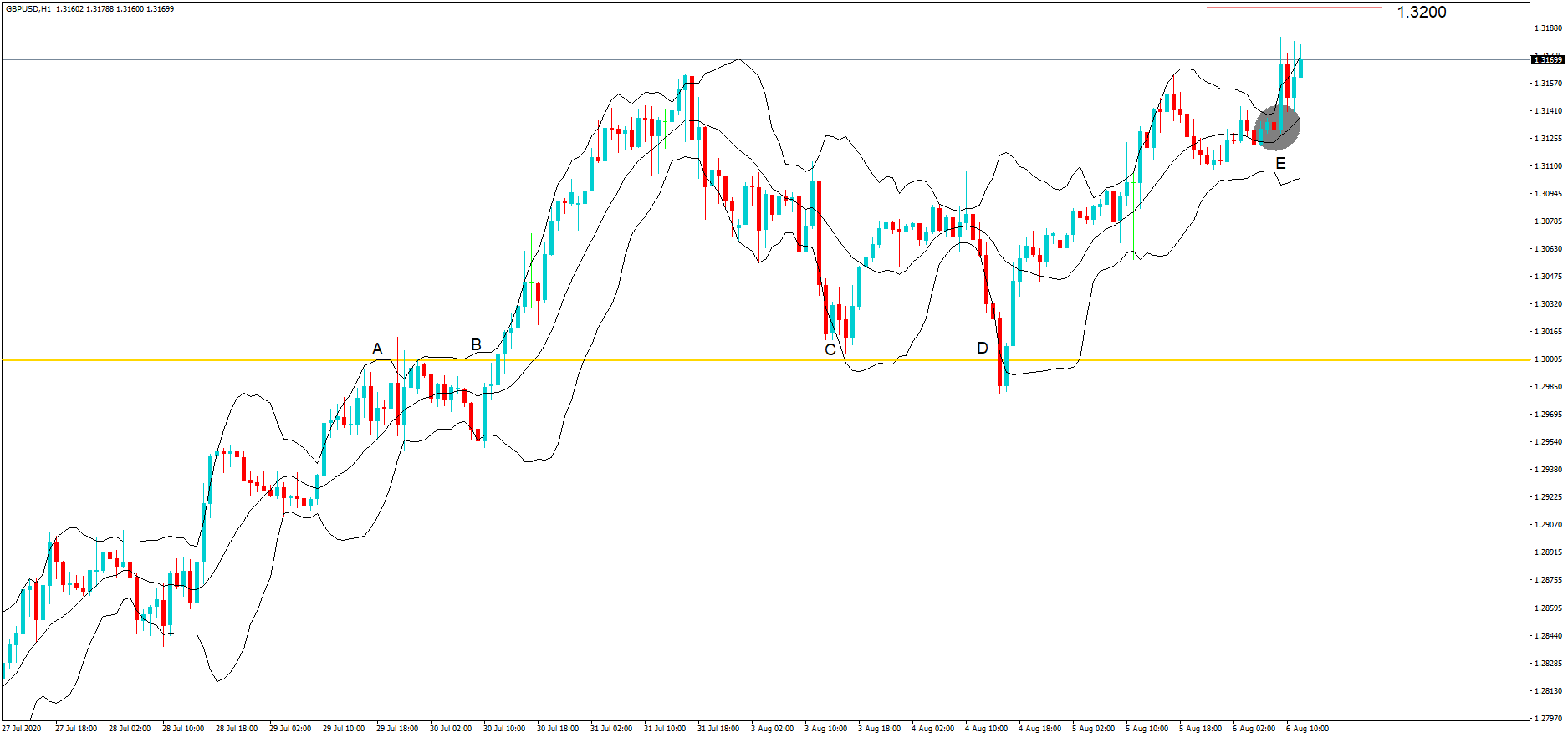 Because there was market speculation that the Bank of England might introduce negative interest rates to try and mitigate against the negative economic effects of the covid pandemic, this was largely discounted by the governor of the Bank of England who said after the announcement that negative interest rates would be useful and remain in the toolbox, but they have no plan to introduce them at the moment.
Again, this provided a lift for cable, which was driven up on the good news to 1.3183. 1.3200 will be on traders' minds as the next significant test.
Things to consider are that growth forecasts have been upgraded with positive data releases in recent weeks for Great Britain. And Mr. Bailey said that "The British economy is still set to contract in 2020 – COVID-19 is taking its toll. Nevertheless, this decline has now been trimmed to single digits – 9.5% against 14% beforehand. That is a substantial upgrade. While the BoE also trimmed growth forecasts for the next two years – a slower recovery – it is hard to foresee too far into the future given the high uncertainty surrounding the virus." However, the Bank of England remains wary of further outbreaks of the virus, hampering the economic recovery for the United Kingdom.
Cable will need to push up and find a support area above 1.3170 in order for a sustained push up to the 1.3200 level. We would imagine an initial rejection of this key exchange rate, however, if the market goes on to attack it on a number of occasions, it could be breached and leave the door open for a push-up to 1.3250. Failure will see a push down to the low 1.30's