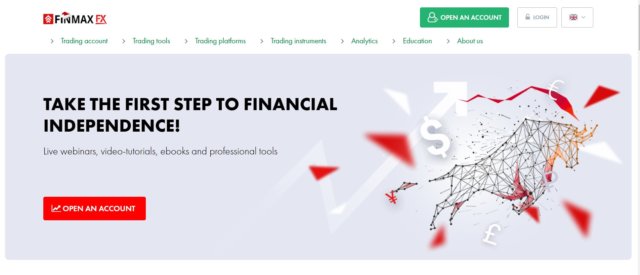 Finmax FX is an FX and CFD broker that offers more than 500 tradable instruments from five separate account types. The broker is primarily located in St. Vincent & the Grenadines, although their direct contact number is based out of London. Since being launched in 2015, Finmax has claimed to strive towards helping their traders realize their full potential. As a whole, the company does have some advantages, but there are also disadvantages that potential clients will want to consider closely. Stay with us to find out everything you'll need to know about this broker.
Account Types
Finmax offers five separate live accounts; Micro, Mini, Standard, Premium, and VIP. It is also possible to apply for an Islamic version of any of these accounts. The broker mentions that choosing one of the accounts with the larger deposit requirement would reward traders with a larger number of tradable instruments. This doesn't seem to be true, as accounts share the same leverages and tradable instruments. Differences mostly revolve around each account's price, while most of the accounts actually share the same spreads. VIP account holders will be provided with a 24/7 manager and personal analyst, and these account holders will be the only ones that are offered a lower spread.
Take a look at the conditions for each account below.
Micro Account
Minimum Deposit: $250
Leverage: Up to 1:200
Spread: As low as 3 pips
Commission: NA
Mini Account
Minimum Deposit: $1,000
Leverage: Up to 1:200
Spread: As low as 3 pips
Commission: NA
Standard Account
Minimum Deposit: $5,000
Leverage: Up to 1:200
Spread: As low as 3 pips
Commission: NA
Premium Account
Minimum Deposit: $25,000
Leverage: Up to 1:200
Spread: As low as 3 pips
Commission: NA
VIP Account
Minimum Deposit: $100,000
Leverage: Up to 1:200
Spread: As low as 1-2 pips
Commission: NA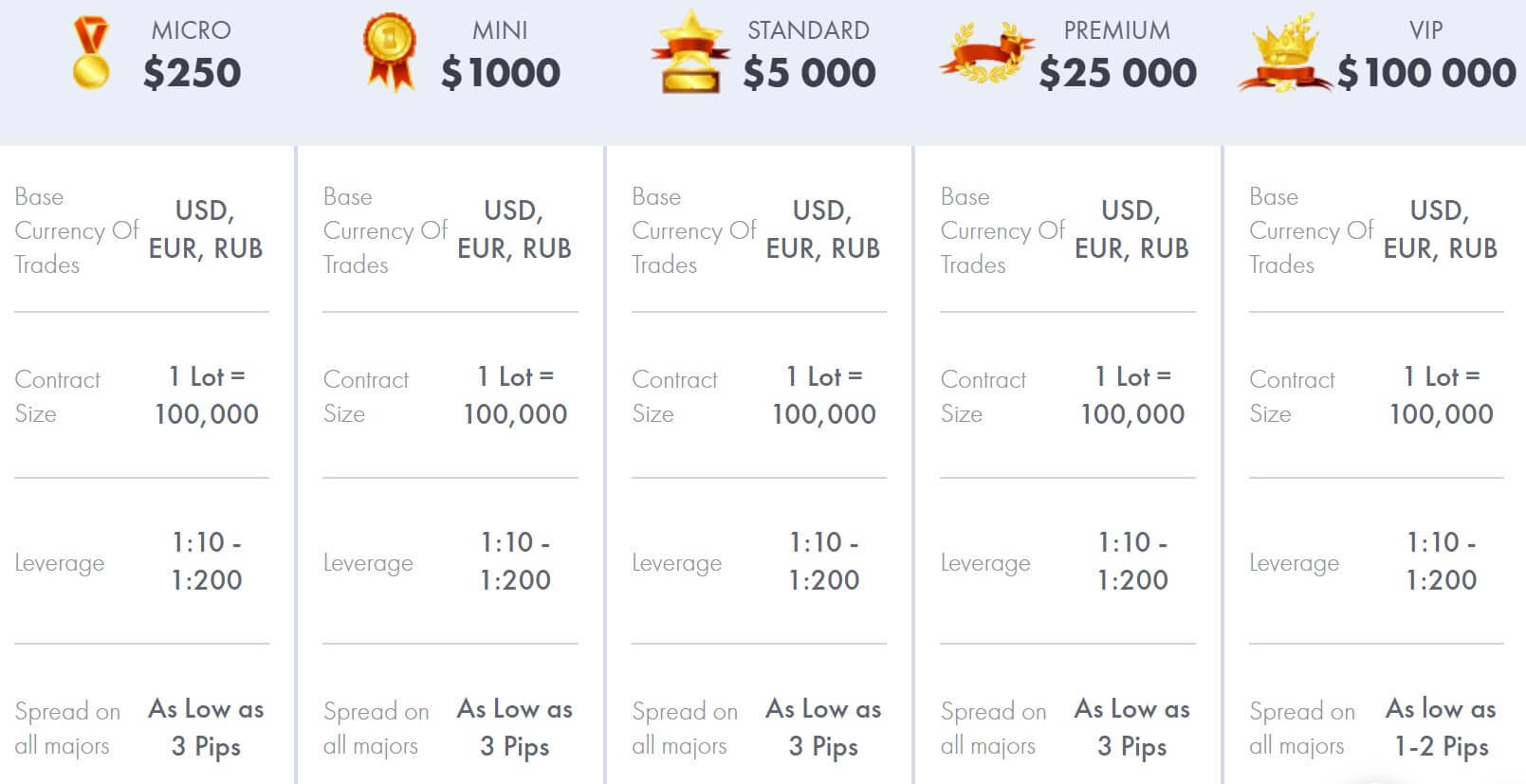 Platforms
Any trader that opens an account through this broker will be trading from the ever-popular MetaTrader 5 platform, available on PC, Mac, mobile devices, or through the web-based application. MT5 is the best choice for the modern trader, as it was designed to be powerful and multi-functional by providing multiple analysis tools and pending order types, while supporting Expert Advisors, one-click orders, multiple languages, etc. All of these features, combined with the program's navigable interface, make MT5 an ideal trading platform for any type of trader.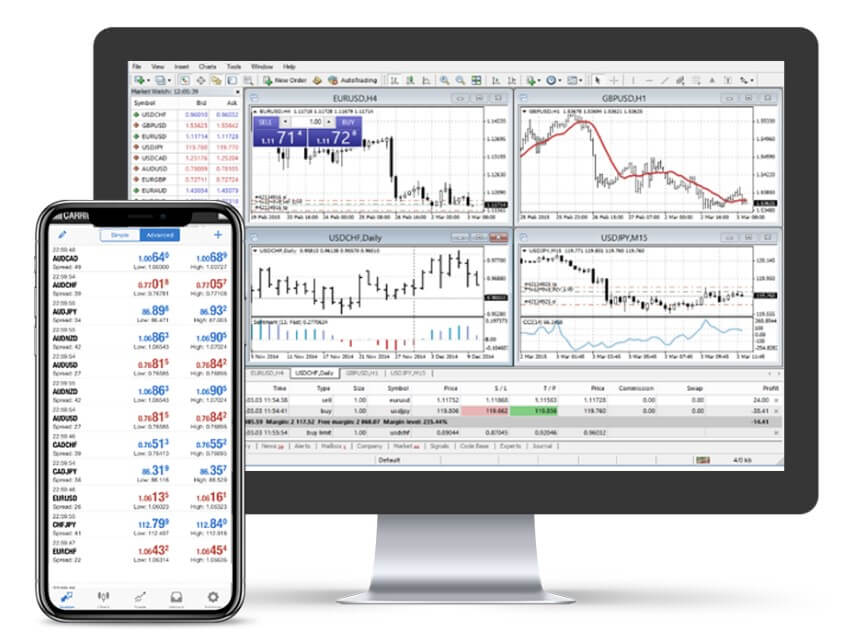 Leverage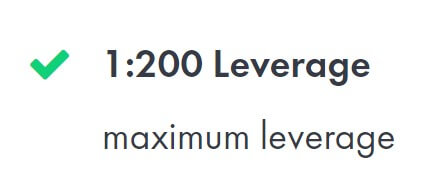 Leverage options range from 1:10 up to 1:200, regardless of which account has been chosen. The leverage cap is set at a different level on separate instruments. For example, most currency pairs allow the maximum cap, while some of the exotic options have a limit of 1:25 or 1:50. Leverage on cryptocurrencies goes up to 1:2 and options on stocks is set at 1:10. On commodities, the leverage cap is 1:100, except on Rice. Options vary more widely on indexes and metals. The leverage on all bonds goes as high as 1:100. Overall, we must say that the maximum cap offered by the broker is somewhat restrictive when compared to other options.
Trade Sizes
The company reserves the right to limit the number of open positions that any client can have at any time, but the website doesn't mention an exact limit. There is no mention of minimum or maximum trade sizes on the website, although we assume that the Micro account would support micro-lots and the Mini account would support mini lots. Traders will be notified in advance when the account is approaching a 100% margin and it is possible to make a deposit in order to avoid reaching stop out. Once the margin level falls below 50%, the broker will begin to liquidate open trades.
Trading Costs
Finmax profits from traditional spreads and swaps, in addition to extra fees, including inactivity fees, additional fees on bank wire withdrawals, and account cancellation fees. The website doesn't mention commissions, but the high spreads are enough to make one assume that commissions are nonexistent. Swaps are charged on positions that are held open past market closing time.
The company charges a ridiculously high inactivity fee of $80 USD once an account reaches 2 months of no trading activity. If the account reaches 3 months with no activity, the broker will charge a $120 inactivity fee and $200 USD will be charged after 6 consecutive months with no activity.
Those that deposit via bank wire who fail to reach the turnover amount equal to the amount of the deposit will be charged a $25 fee on top of the standard $25 withdrawal fee. Accounts with a balance of less than $5 will have the amount reduced to zero after a one-month period of inactivity. Traders that request a deposit with no trading activity will be charged a 5% fee on top of the already high withdrawal fees.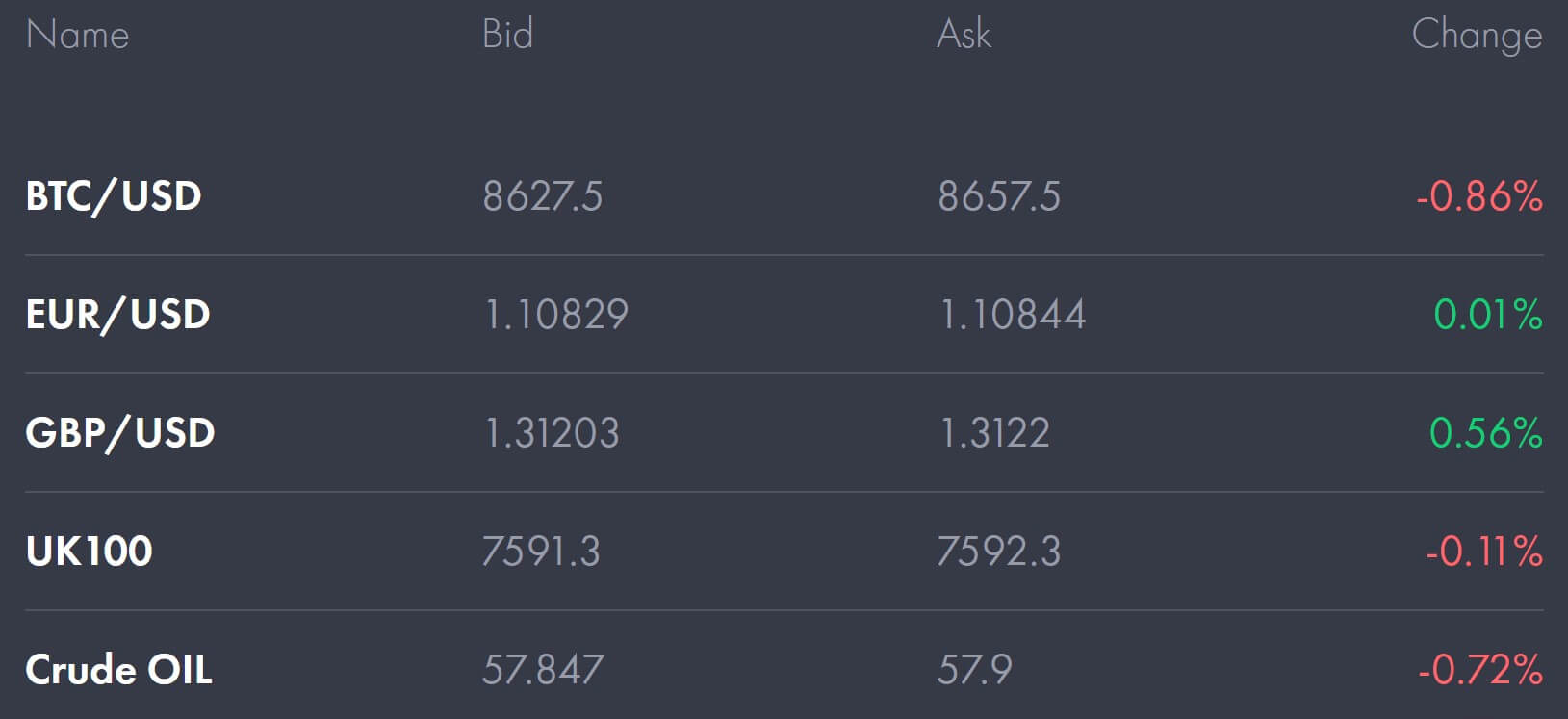 Assets
The broker offers investment opportunities in currency pairs, stocks, commodities, indexes, cryptocurrencies, metals, energies, and bonds. In total, there are 59 available currency pairs, which are made up of majors, minors, and exotics. There are 370+ stocks available in many well-known American companies like Google and Apple. Commodities include Corn, Wheat, Coffee, Sugar, Soybean, Cotton, Rice, and Cocoa.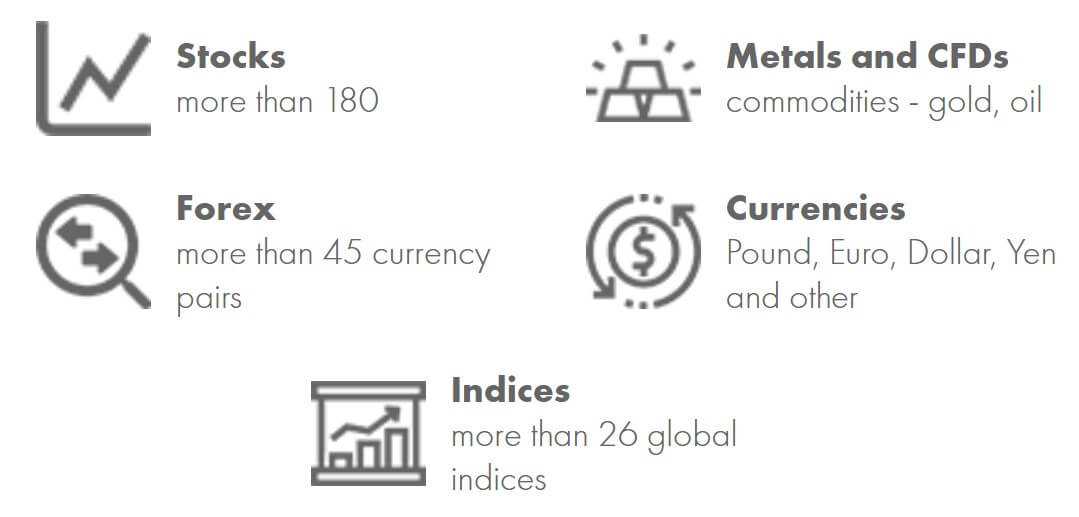 There are more than 25 indexes and we see popular options like Bitcoin, Litecoin, Monero, Ripple, etc. under the cryptocurrency category, with 40 options altogether. Metals include the most popular options Gold and Silver, in addition to Copper, Platinum, Pallidum, Aluminum, and Zinc. Energies include Gas, Crude Oil, and Brent Oil. There are also 5 bonds available for investment. The large number and variety of available assets are one of the broker's most advantageous features.

Spreads

Spreads on the Micro, Mini, Standard, and Premium account types start from 3 pips on majors. It's almost shocking to see that all of these accounts are offering spreads that are much higher than the industry's average 1.5 pips, especially considering that it costs $25k to open a Premium account. On minors, we even see spreads as high as 6 pips or more. The only way to access average spreads through this broker would be to make the $100k deposit to open a VIP account and even then, spreads start from 1-2 pips.
Minimum Deposit
The Micro and Mini accounts are the broker's more affordable options, although many won't find the Micro accounts $250 deposit requirement and the Mini account's $1,000 requirement very affordable. Others do offer much lower starting amounts, especially for these account types. Opening a Standard account is also expensive, as it costs $5,000 to open one of these basic accounts. The broker does offer some special perks to Standard account holders as a possible incentive for making the larger deposit. On the higher end of things, the broker requires a $25,000 deposit to open a Premium account and a $100,000 deposit for a VIP account.
Deposit Methods & Costs
Accounts can be funded through credit card, bank wire, Yandex, QiWi, ePayments, WebMoney, Skrill, and Neteller. All deposits are fee-free and credited instantly, with the exception of a bank wire. The broker doesn't charge fees on incoming bank wires from their side, but many banks may charge on their behalf. It can also take up to 3 business days for funds to be credited if sent through wire transfer.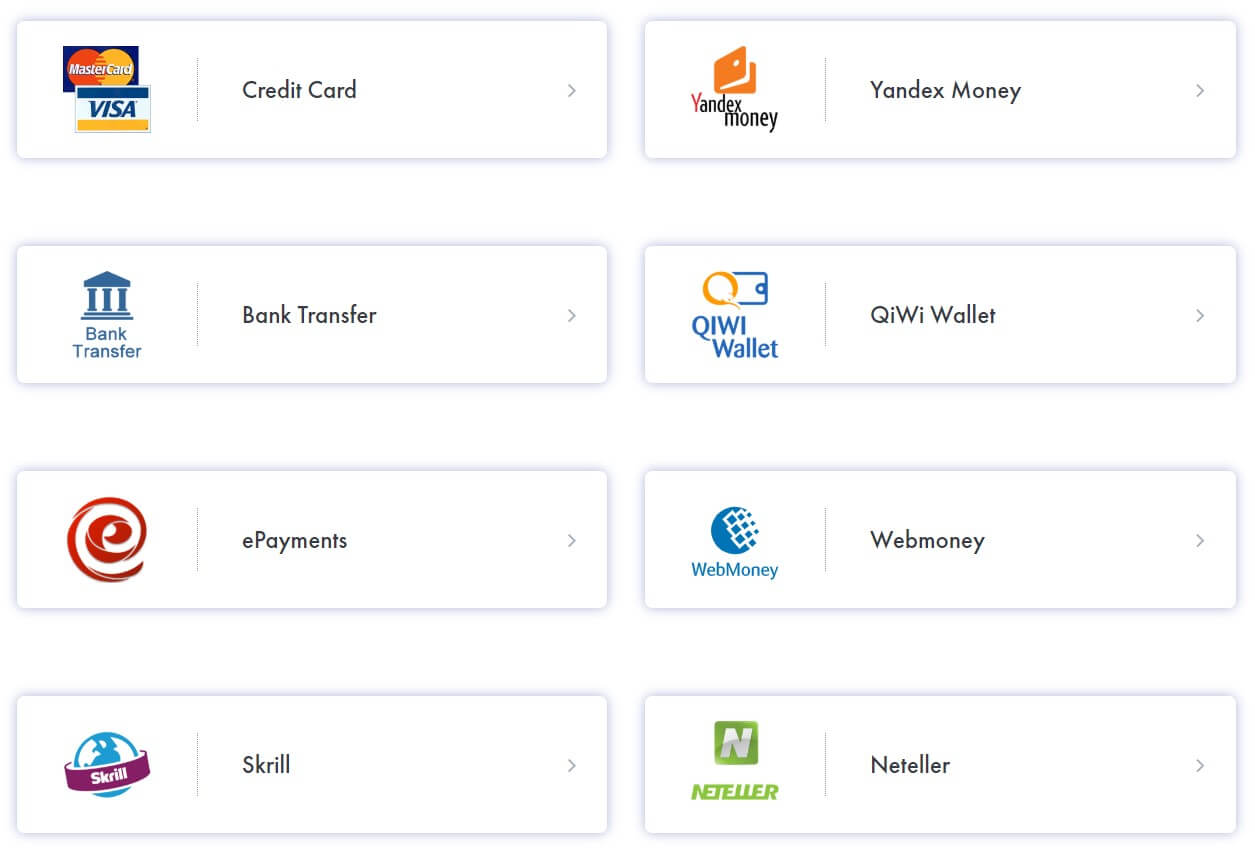 Withdrawal Methods & Costs
All of the available funding methods are available for withdrawals with a $10 withdrawal minimum on most methods and a $50 USD minimum when withdrawing cryptocurrencies. There is also a condition stating that withdrawals must be processed back to the original deposit method. Withdrawal fees will vary based on the account type that has been chosen. Micro and Mini account holders will always pay withdrawal fees, while Standard account holders will be allowed one commission-free withdrawal per month. Premium and VIP account holders will benefit from unlimited fee-free withdrawals.
Those that deposited via bank wire and failed to reach the turnover amount will be charged a $25 fee on the withdrawal day. Those that request a withdrawal with no trading activity will be charged a 5% fee on top of the standard withdrawal fee. We've listed the standard withdrawal fees for each method below.
WebMoney: 0.9%
Perfect Money, Skrill: 2%
Credit Card, Yandex, Neteller, OkPay, Qiwi: 3.5%
Bank Wire: 25 USD/EUR (+$25 if trading turnover isn't reached)
Bitcoin: 7%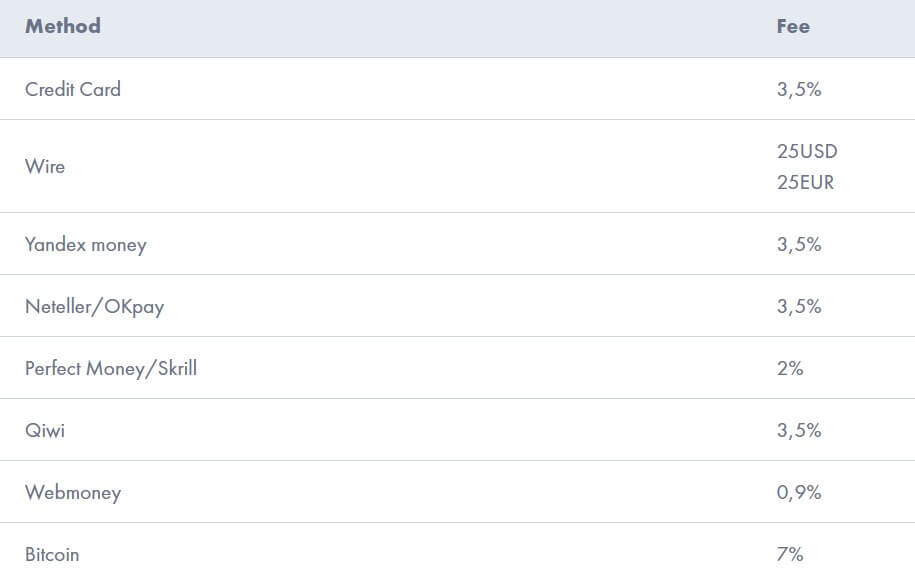 Withdrawal Processing & Wait Time
It takes up to 48 hours for the broker to finish processing withdrawals for most account holders, while special 5-hour processing time is offered to VIP members. Although the broker's terms do mention that it can take some time for funds to be credited once sent, they do not give an exact timeframe. The website's wording makes it sound as though clients would be waiting for the longest to receive funds via bank wire, which is typical.
Bonuses & Promotions
The broker has implemented a bonus policy where clients can earn a deposit bonus between 30% and 100% on initial deposits. Conditions state that the trading account's balance must maintain at least $100 and the client can only trade with the bonus after trading with their deposit. Withdrawals of the full bonus amount are nearly impossible, as the client would need to trade a volume of $10,000 per $1 of the bonus and the withdrawal must be made within a 60-day period. The exact amount that can be earned back on the first deposit is listed below, as the broker sets the limit by account type. The second deposit bonus is either 10% or 15%, depending on circumstances.
Micro & Mini Account: Up to 30%
Standard Account: Up to 50%
Premium Account: Up to 80%
VIP Account: Up to 100%
Educational & Trading Tools
Finmax brings its clients a number of educational resources in the form of e-books, video lessons, webinars, and a forex glossary. It is necessary to register for an account to unlock some of these resources, but we can see that there are several lessons and categories under each section. For example, there are 16 forex trading lessons, 11 market analysis lessons, 10 trading strategy lessons, and so on. In addition, the broker has provided multiple tools on its website, all of which help to provide a convenient experience. We've listed some of those highlights below.
Forex, Cryptocurrency, Pivot Point, and Margin Calculator
Economic Calendar
Currency Converter
Live Quotes
Financial News
Technical Analysis & Market Reviews
Trader Advice
Investment Strategies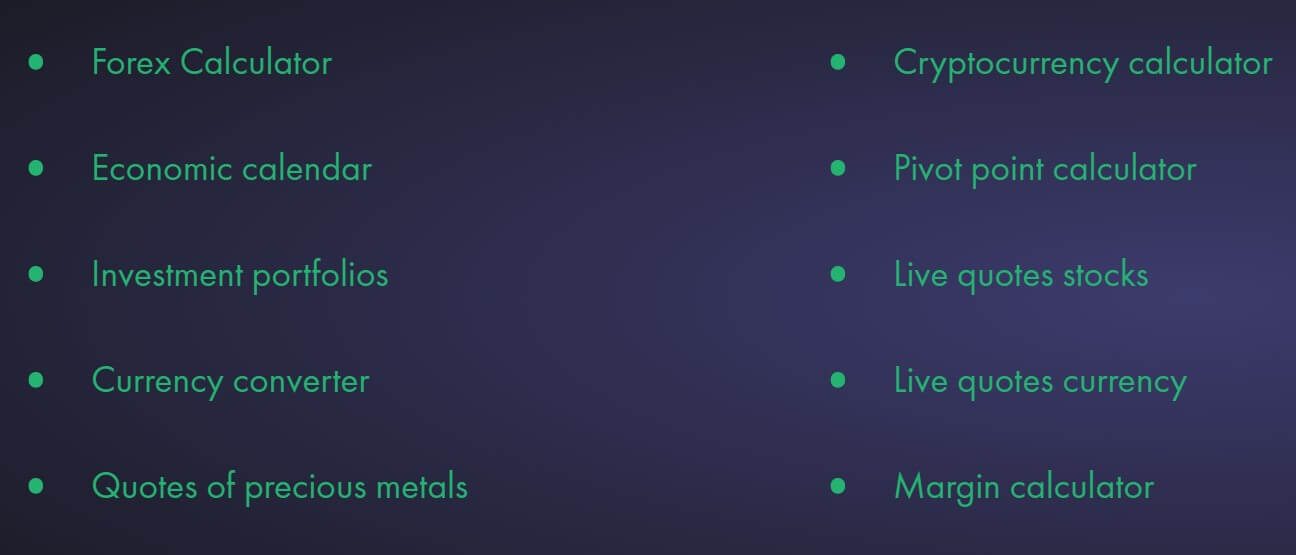 Demo Account
Surprisingly, Finmax does not offer free demo accounts to their traders. We would expect to see these accounts available, considering that the broker has so many other educational resources. Traders will be able to learn a lot from the website, but we do feel that trading from a real demo account provides more of a realistic experience that can't be made up for with video lessons or Ebooks.
Customer Service
At the bottom of the broker's website, traders will find a button that connects one to instant LiveChat support, in addition to a button that allows one to instantly request a phone call at a certain time of the day. On the Contact page, the broker also provides a direct phone number and email address. Traders would also be able to fill in a quick contact form for an email response on that page.
The sheer number of contact methods makes it extremely convenient to get in touch with a member of support. The only downside would be the fact that support hours are from 08:00 – 20:00 (GMT+3), where many other brokers offer 24-hour support on weekdays. All contact information has been listed below.
Phone: +44(208) 089-25-75 (London)
Email: support@finmaxfx.com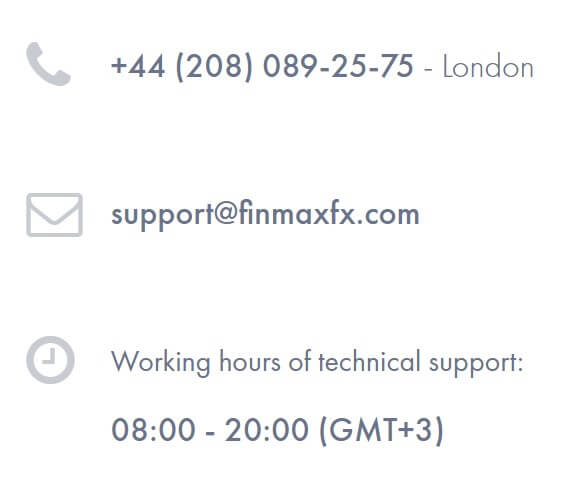 Countries Accepted
On their website, Finmax lists Australia, Belgium, Canada, Crimea, Iraq, Iran, Israel, Japan, North Korea, Puerto Rico, Sevastopol region, Singapore, Syrian Arab Republic, Sudan, the United States, Virgin Islands, and Turkey as being restricted countries. Once we opened the account registration page, a bar appeared at the top of the page informing us that registration from our country (US-based offices) was not allowed. The US is available as a selectable country, but filling out the account details and clicking register will only bring clients back to the same page. Unfortunately, it seems that these restrictions are upheld.
Conclusion
Finmax FX is an FX and CFD broker that offers leveraged trading of up to 1:200. One of the broker's main draws would be their impressive asset portfolio, which consists of 520+ instruments, including 40 cryptocurrencies. Opening an account is expensive, as it costs $250 to open a Micro account and $1,000 to open a Mini account. Spreads start from an above-average 3 pips on most of the account types and the only way to access average options would be to meet the VIP account's $100k deposit requirement.

Finmax also tacks on extra fees for inactivity, account cancellation, etc. Several funding methods are available, including bank wire, cards, and some e-wallets. Those that have accounts below the Standard level will find themselves paying high withdrawal fees. Getting in touch with a member of support is extremely convenient, so long as it is within business hours. Clients can earn deposit bonuses between 30% and 100% and there are a huge number of educational resources and trading tools available on the website, including video lessons, webinars, Ebooks, and more. Several countries are restricted from opening accounts.
This broker goes out of their way to reward those that can afford the $25k and $100k Premium and VIP accounts, by offering those clients fee-free and expedited withdrawals, larger bonuses, and other rewards. All of these fancy details seem to be meant as distractions from the broker's high spreads and extra fees.