Experts State – Gold outflows "ALL Going into Bitcoin"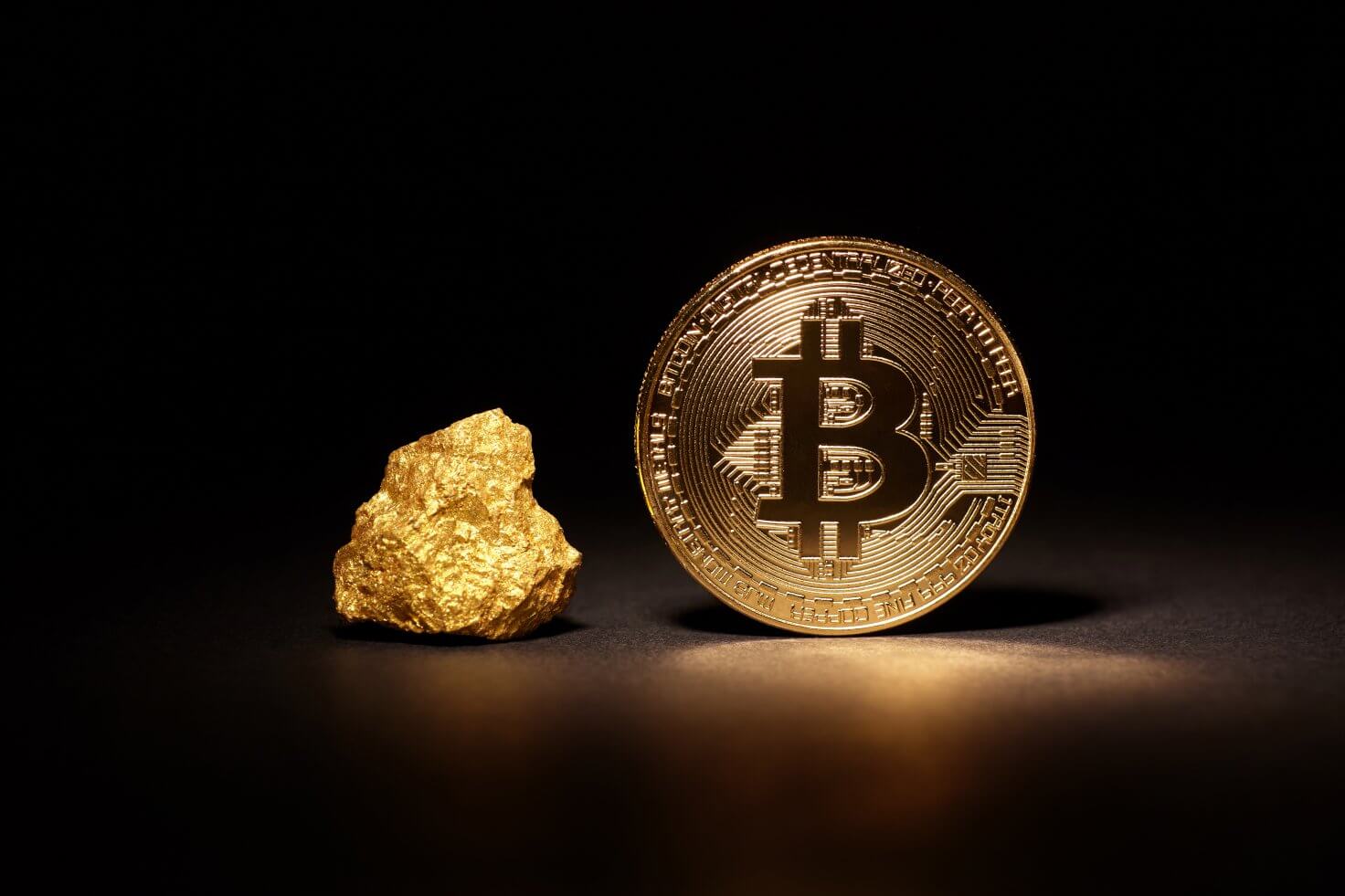 According to multiple experts in the crypto sector, one possible reason for Bitcoin's incredible recent price rise is massive investor outflows coming from another popular hedge from inflation: gold. 
Spot gold dipped heavily over the past week, losing 4.62% of its value, bringing it to $1,857. The asset has previously been surging in unison with Bitcoin, which managed to increase its price by 40% from $28,000 lows.
In a Tweet that came out on Friday, Jan 8, Charlie Morris, founder and CIO at ByteTree Asset Management, stated that the pullback in gold might be attributable to investors moving from it and into Bitcoin:
Likewise, earlier that week, CNBC's Mad Money host Jim Cramer stated that the massive outflows coming from gold ETFs are "all going to crypto." If we track inflows and outflows from Grayscale's Bitcoin investment trust and gold ETFs back this assertion, as Grayscale has eclipsed gold: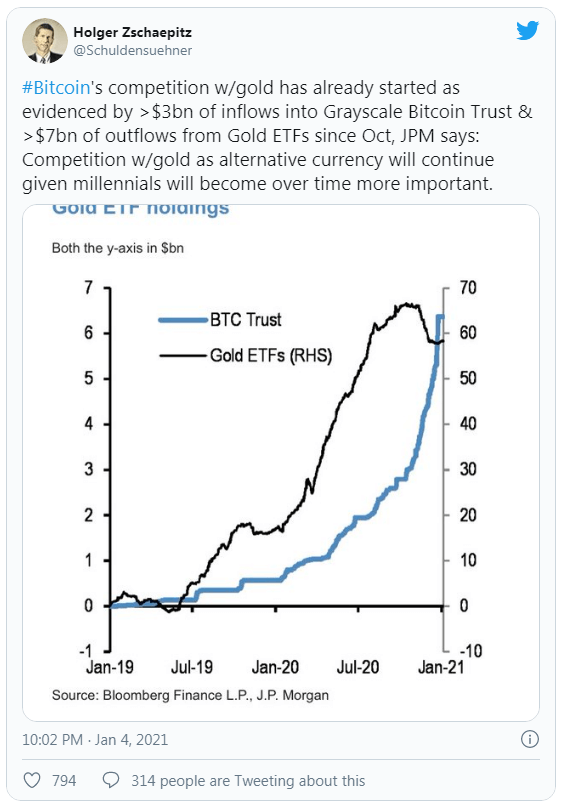 The moves could possibly be a sign of Bitcoin's status as a legitimate asset class is on the rise. Gold and Bitcoin have been linked for a long time as both are seen as a way to hedge against inflation and macroeconomic uncertainty. However, if the price movements in the previous period are any indication, Bitcoin may be winning the narrative race due to its unprecedented gains. 
In an interview with Bloomberg, chief revenue officer at Coinshares, Frank Spiteri, said that the narrative surrounding Bitcoin being an inflation hedge is quickly gaining legs "in the face of an environment with highly unconventional monetary policies."
"It seems like we are in the middle of an awakening among institutions to Bitcoin as a fairly uncorrelated store of value," he said.
The observations from experts come after a very unique flippening that happened a while ago: as of Friday, Jan 8, a single Bitcoin is worth more than a 20-ounce gold bar.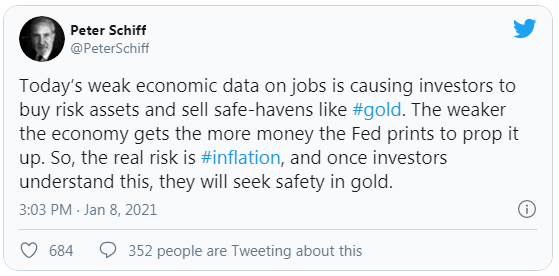 With that being said, for all the bearish price action and Bitcoin's skyrocketing, certain high-profile gold bugs still refuse to budge on their positions. In a tweet coming from a longtime Bitcoin skeptic and gold investor Peter Schiff, he claimed that once investors "understand" the risk of inflation, they'll return to bullion.