In our previous market analysis corresponding to EURAUD cross (read here,) we commented that the price action revealed potential raises, supported by the price action and confirmed by the RSI oscillator.
Trade Update
In the current update, we distinguish that the EURAUD cross soared until 1.64 level, from where the price found resistance in the dynamic resistance corresponding to the upper line of the ascending channel. Likewise, the RSI oscillator moves over level 70, which warns us about the intraday overbought.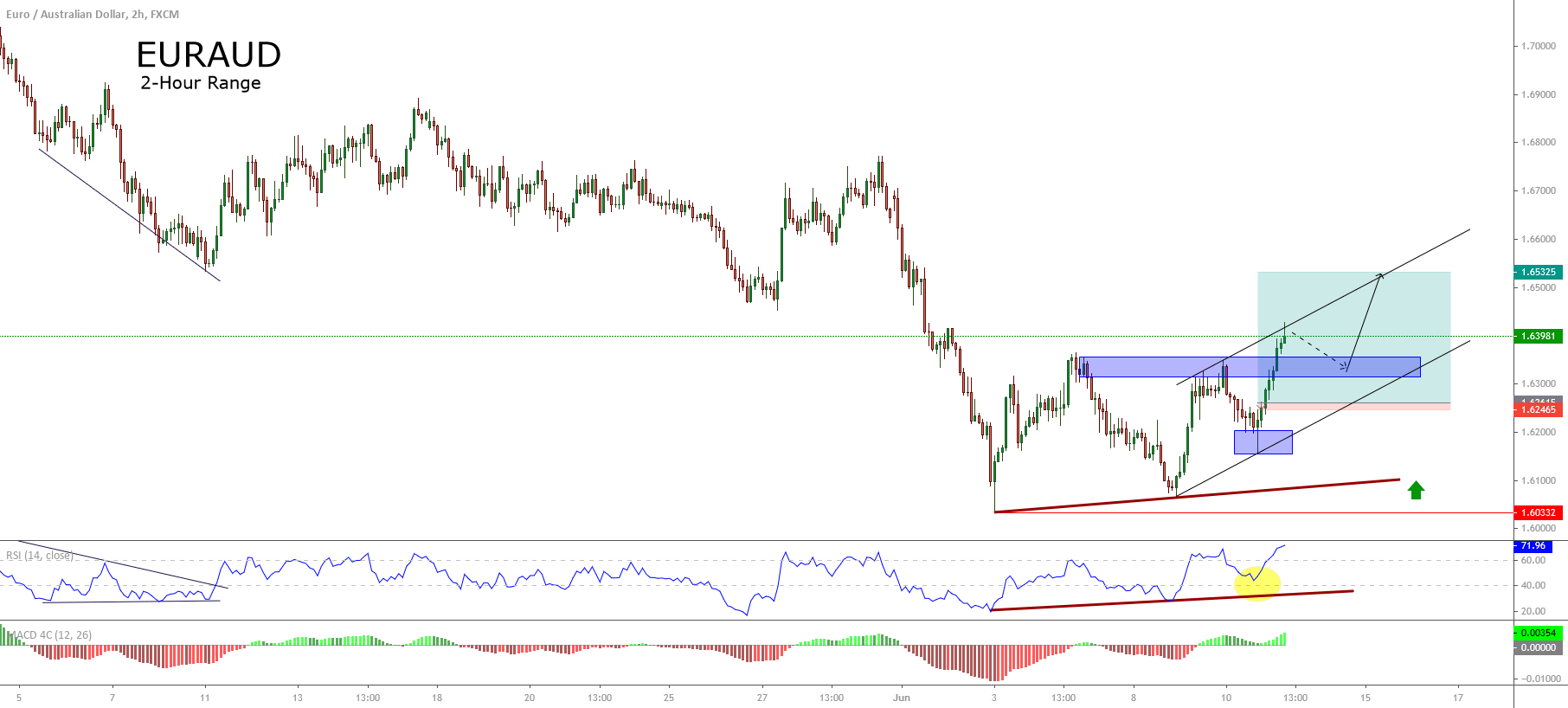 With the advance over 120 pips in our previous setup, this situation carries us to consider the risk reduction or partially close the long position placed previously.
What's Next?
For the next path, EURAUD could retrace until the blue box in the area of 1.6357, which could act as a pivot zone from where the price could find fresh buyers expecting to incorporate additional positions in the long side. If the price action does not experience the retracement forecasted, this is signal strong bullish sentiment in the EURAUD cross.