Description
The EURAUD cross exposes in its 2-hour chart a short-term ascending move, developing a sequence of lower highs from the June 03rd low at 1.6033. 
During this trading week, we observe the last upward movement that EURAUD realized from the trading session corresponding to recent Monday 08th low at 1.6065 until Tuesday 09th high at 1.63495, which was elapsed in a small portion of time that the descending sequence from the previous week high at 1.63659. This context convinces us that institutional market participants could be interested in moving the price to the bull-side.
On the other hand, the bounce over level 40 observed in the SI oscillator leads us to conclude that the EURAUD cross is turning its bias from bearish to bullish.
Our outlook foresees a buy-side positioning from the current zone (1.6261) with a potential bullish target at 1.6532. This zone corresponds to the last pivot zone from where the EURAUD found support and then penetrated, creating a new lower low that carried down the price until the June 03rd low at 1.60332.
The invalidation level of our bullish scenario locates at 1.6139.
Chart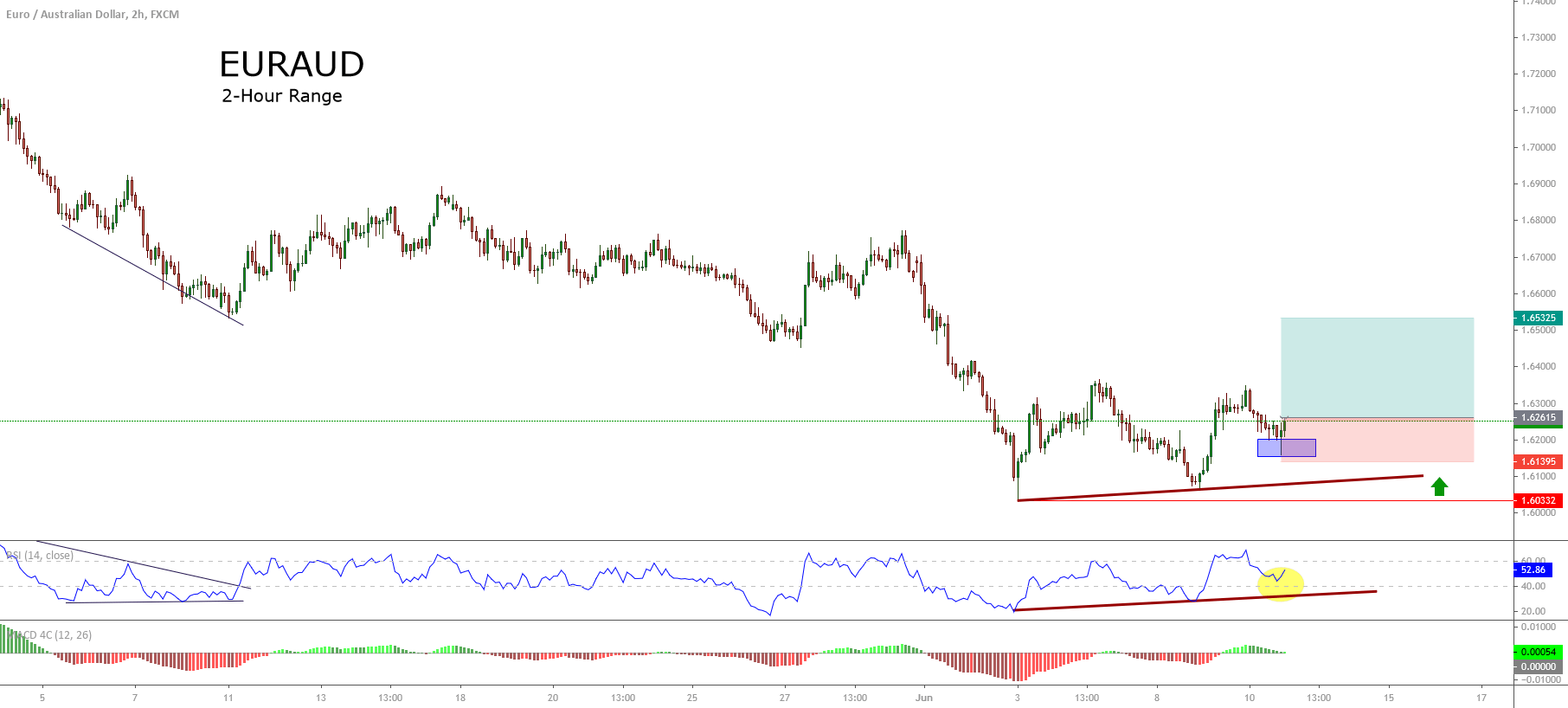 Trading Plan Summary
Entry Level: 1.6261

Protective Stop: 1.6139

Profit Target: 1.6532

Risk/Reward Ratio: 2.2

Position Size: 0.01 lot per $1,000 in trading account.