EA Locker can be found within the MQL5 marketplace under the Experts heading. It was created by Vasiliy Strukov and was first uploaded to the marketplace on the 7th of November 2019, it has received a number of updates, the most recent update were on the 11th of December 2019 and this brought the EA up to version 3.0.
Overview
EA Locker was created for the MetaTrader 4 trading platform, its main purpose is to use a unique algorithm to be as stable as possible with any sort of market movement, the aim is to completely close positions in the lock. There isn't actually any more information given than that.
There are some additional parameters that you are able to alter, these will slightly change the way that the EA functions. Some of the options include whether to open a new series of trades, starting lot sizes, whether to use money management, trailing stop starting pips and step sizes, take profits, stop losses, magic numbers, the percentage for drawdown protection and more.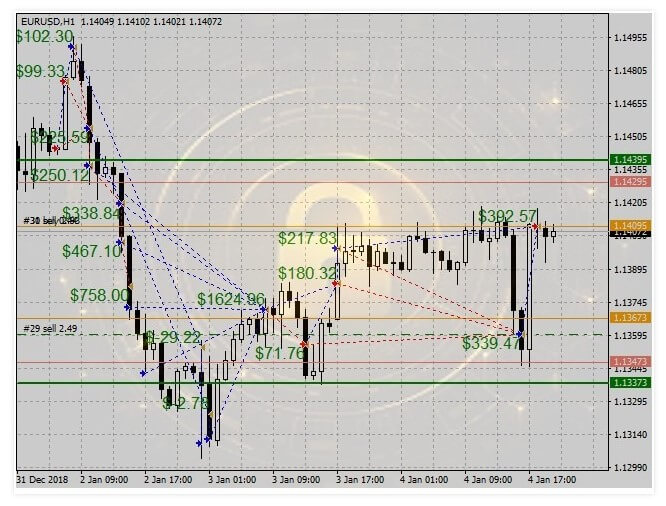 Service Cost
EA Locker will currently cost you $45 to purchase outright, this comes with up to 5 activations and no further limitations. Unlike many EAs on the MQL5 marketplace, there is no option to rent it so the only way to get it is with the one-off payment.
There is a free demo version, no details around it are given on the site which leads us to believe that it may only be used with the strategy tester within the MetaTrader 4 platform.
Conclusion
There are ten user reviews available, they have given the EA Locker an overall rating of 5 out of 5.
"Vasiliy has been very responsive to queries. There are many EA authors out there but not many are as patient and knowledgeable as Vasiliy. Top author. Top product. Definitely 6 stars from me." – A 5-star review.
"As always, great work !!! Thank you Vasily !!! In my opinion, the price for all EA of this master-developer is symbolic !!! With competent settings, it works with dignity, the main thing is not to be greedy !!! I purchased and did not regret all the development of Vasily and I do not regret it !!! I recommend to everyone !!!" – A 5-star review translated from Russian.
"Good EA with great return when set up with good risk management setting. ++++ Highly recommend" – A 5-star review.
So all ten reviews ar every positive giving the EA a very high score, there are also a number of comments, the developer has been replying to the majority of them in a prompt manner which shows that they are still there and willing to actively support the expert advisor and those that have purchased it. If you are still unsure, send the developer a message with any questions, this way you can make sure that it is the right EA for you before you make a purchase.
This Forex Indicator is currently available in the MQL5 marketplace: https://www.mql5.com/en/market/product/43502