Happy Sun EA is an expert advisor from the MQL5 marketplace, we have provided a link to it below just in case there are any other expert advisors with similar names. The expert advisor was first uploaded to the MQL5 marketplace as version 3.5 by its creator Sergey Belov on the 14th of November 2019, it has not had any further updates after the initial upload.
Overview
The Happy Sun EA is an expert advisor for the MetaTrader 4 trading platform, it uses the breakout strategy when opening orders. All trading will be done through the use of pending orders and entry points are located at the minimums and maximums unless excluded by filters.
The expert advisor is optimized to be used with the EURUSD pair you should also have leverage levels of at least 1:500. It is also recommended that you have a deposit of at least $2,000.
Plenty of parameters are available to change, some of them include the risk, fixed lot sizes, whether to stop on Fridays, take profit levels, the depth of search, min delta, min order interval, maximum orders, lot multipliers, slippage, text colors, magic numbers and more.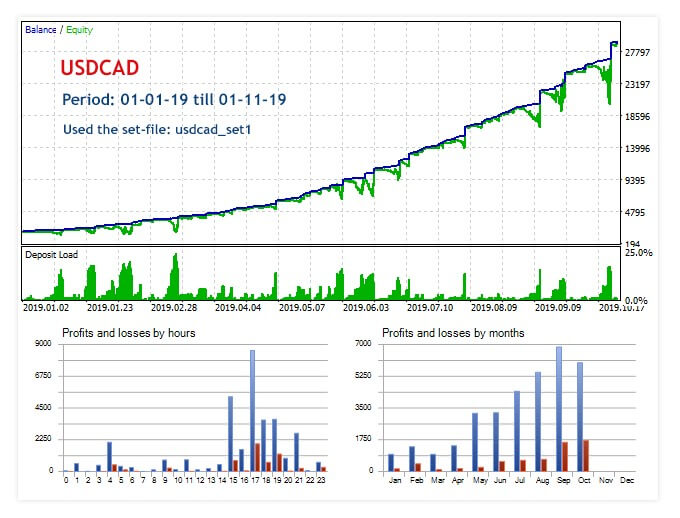 Service Cost
The expert advisor will cost you $60 to purchase it outright, unlike many experts on the MQL5 marketplace there is no option to rent it so purchasing it outright is the only option available. There is also a free demo version, but the details and limitations of that version are not known and not stated on the website. It could be worth downloading to try out though.
Conclusion
The Happy Sun EA currently has 7 reviews which give it an overall rating of 3.5 out of 5.
"No new posts from the author. Went missing in action from consistent posts in comments to 0 posts in comments. Not showing any forward guidance to users in such a way leaves a distaste in my mouth. It blows your account. It's a breakout system that does work on 5mins charts. But forward live tests, results are otherwise." – A 1-star review.
"I have been running on a live cents account with a balance of 30 000 cents. 10.33 % increase in 6 days with low DD. Very happy! Quick response from Sergey with set files. Get this while it's cheap! Very underpriced." – A 5-star review.
"It showed promise in the beginning, but MC occurred in the short Demo test I conducted. Even the developer's official monitoring account MCd today. Needs improvement to prevent growing drawdown and MC risk." – A 2-star review.
There is a mix of reviews, some good and some bad, one of the revies is about the developer going missing, however, he has commented on the expert advisor a few days before writing this review so he is still around, we would suggest trying out the free version before making a purchase, just to make sure it is the right expert advisor for you.
This Forex service is currently available for purchase in the MQL5 marketplace: https://www.mql5.com/en/market/product/42593