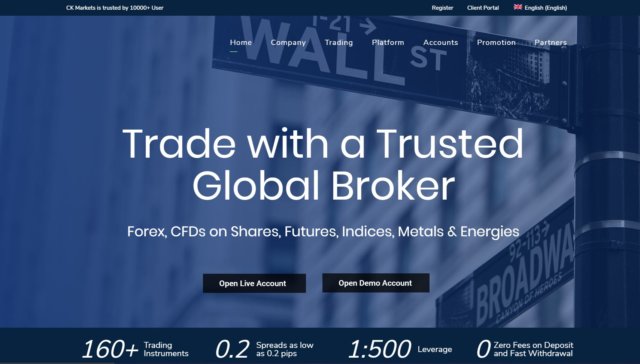 CK Markets is a forex broker based in Saint Vincent and the Grenadines and boasts that they have over 1,500,000 clients in over 196 different countries. Some other statements that they make are that they are globally renowned, focused on the client, transparent and fair and easy and convenient. In this review, we will be looking at the service being offered to see if they really do live up to these claims.

Account Types
CK Markets have 2 different live account types to choose from. We will be taking a little look at what the requirements and features of these accounts are.
Standard Account: The standard account is the basic level account from CK Markets, it has an entry requirement of $100 and this gets you maximum leverage up to 1:500. The account must be in USD and use the MetaTrader 4 platform. There is no additional commission added to this account and spreads start from 1.3 pips. The margin call is at 40% and the stop out level is set at 20%. Plenty of assets available that we will look at later and there is a maximum lot size of 50 lots and a minimum of 0.01 lots. You may only have 200 trades open at once.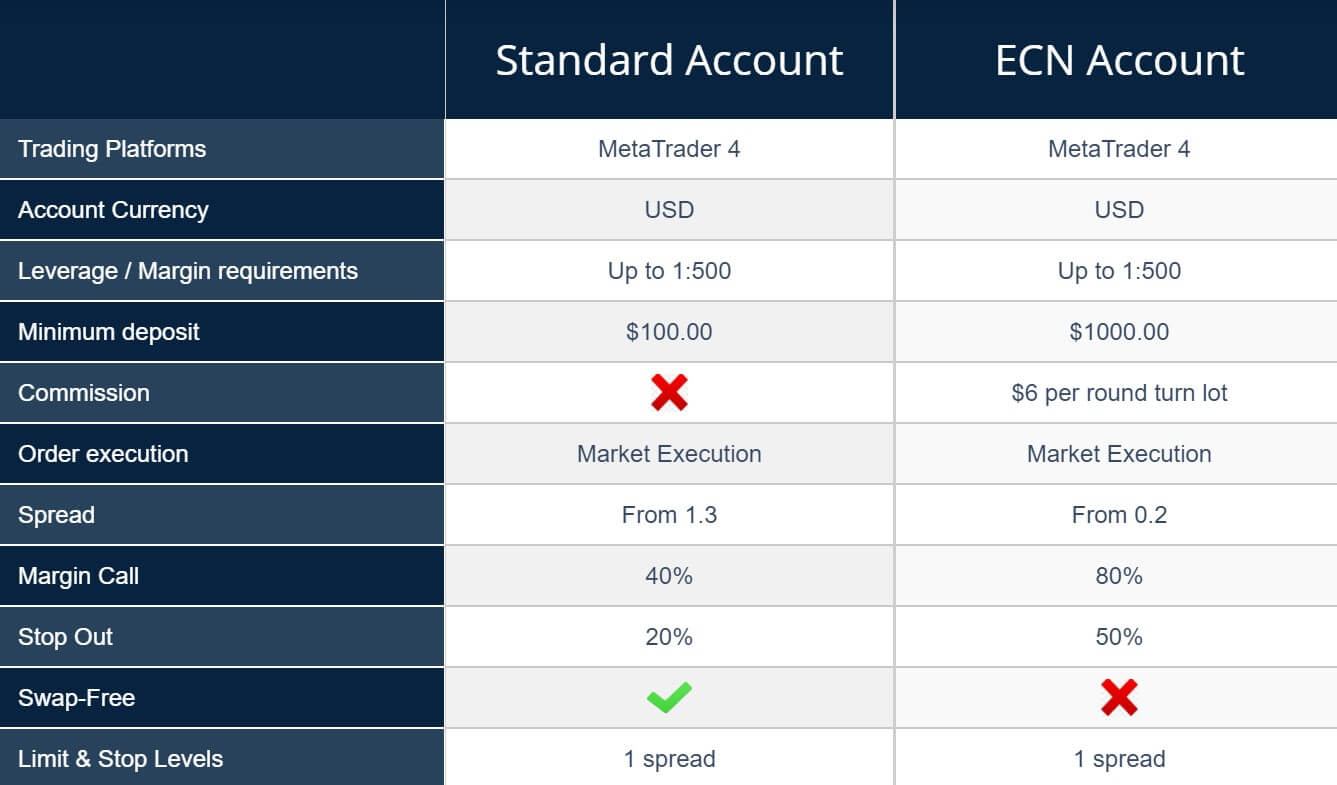 ECN Account: The ECN account has a higher entry fee with a minimum deposit requirement of $1,000, the base currency remains as USD and MT4 is the only trading platform available. leverage remains at 1:500 but now there is an added commission of $6 per lot traded and due to the commission the spread has reduced down to 0.2 pips as a starting level. Margin call has moved up to 80% and the stop out level has now moved to 50%. Minimum trade size remains at 0.01 lots but the maximum trade size has now increased to 100 lots and the maximum number of open trades is now 500.
Swap-free accounts are available but only for the standard account type, these accounts do not have swap charges for holding trades overnight and are instead charged an administration fee.
Platforms
As mentioned, there is only one trading platform available with CK MArkets and that is MetaTrader 4. The platform is provided in a variety of formats, including applications for mobile devices. Experience no 3rd party bridges while utilizing all sorts of trading strategies including scalping. Gain access to free EAs (Expert Advisors), as well as free Virtual Private Server (VPS) access2 using your MT4 account.

Leverage
The maximum leverage available with CK Markets is 1:500, this is true for both account types. When opening up an account the client can select what leverage they would like, once an account is open the leverage can be changed by contacting the support team, there much be no trades open at the time of making such a request. Note the possibility of leverage reduction, as outlined below.

Trade Sizes
Trade sizes for both accounts start at 0.01 lots which are also known as micro-lots, they then go up in increments of 0.01 lots so the next trade would be 0.02 lots and then 0.03 lots. For the standard account, the maximum trade size is 50 lots and for the ECN account the maximum trade size is 100 lots, it should be noted that we usually do not recommend making trades larger than 50 lots as the bigger the trade the harder it is for liquidity providers and the market to execute the trades quickly without any slippage.
The standard account can have a maximum of 200 trades open at one time while the ECN account can have up to 500 trades open at one time.
Trading Costs
The standard account does not have any added costs apart from the spreads that we will look at later in this review. The ECN account has a commission of $6 per lot traded which seems to be about the industry-standard a the time of writing.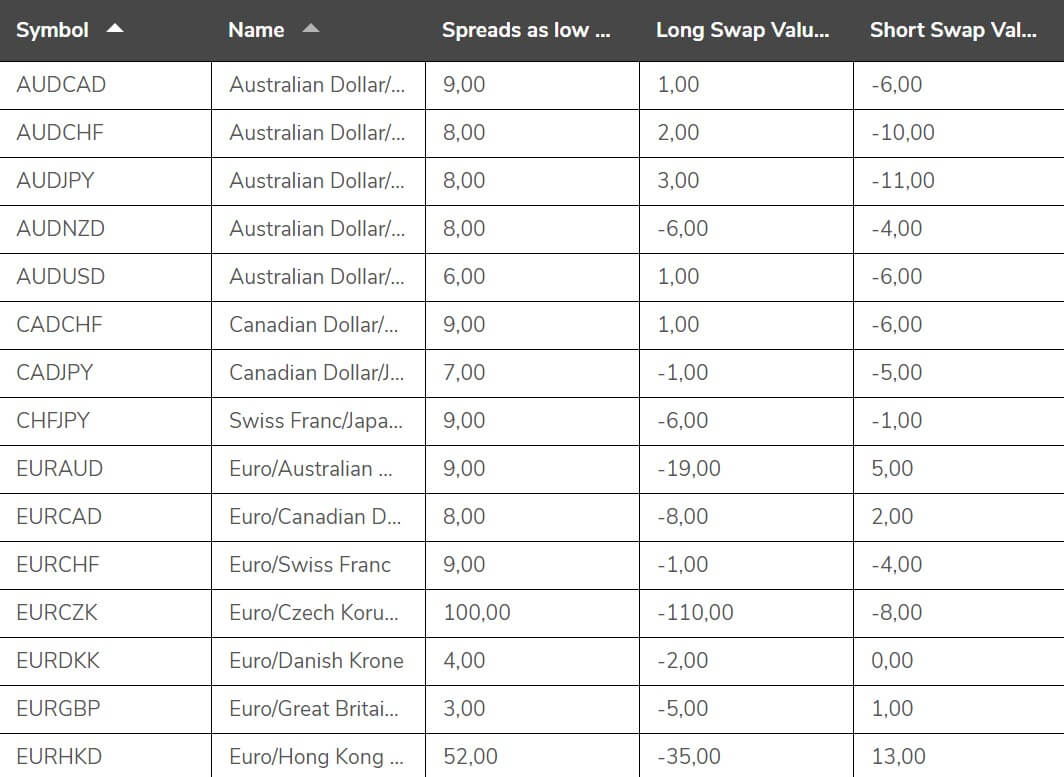 There are also swap charges which can be both positive or negative and are for holding trades overnight, these can be viewed directly within the MetaTrader 4 trading platform. You can also have swap-free accounts should you not be able to accept interest, if you have this sort of account, then an administration fee is added to the account instead.
Assets
The assets and instruments are divided into 6 different categories, the first being forex currency pairs, there are 59 in total and range from the majors, minors and exotic pairs. Pairs such as EUR/USD, NOK/SEK and USD/JPY are available to trade. The second category ar ethe metals, there are 5 in total including the usual Gold and Silver but then there are also others such as Palladium and Platinum.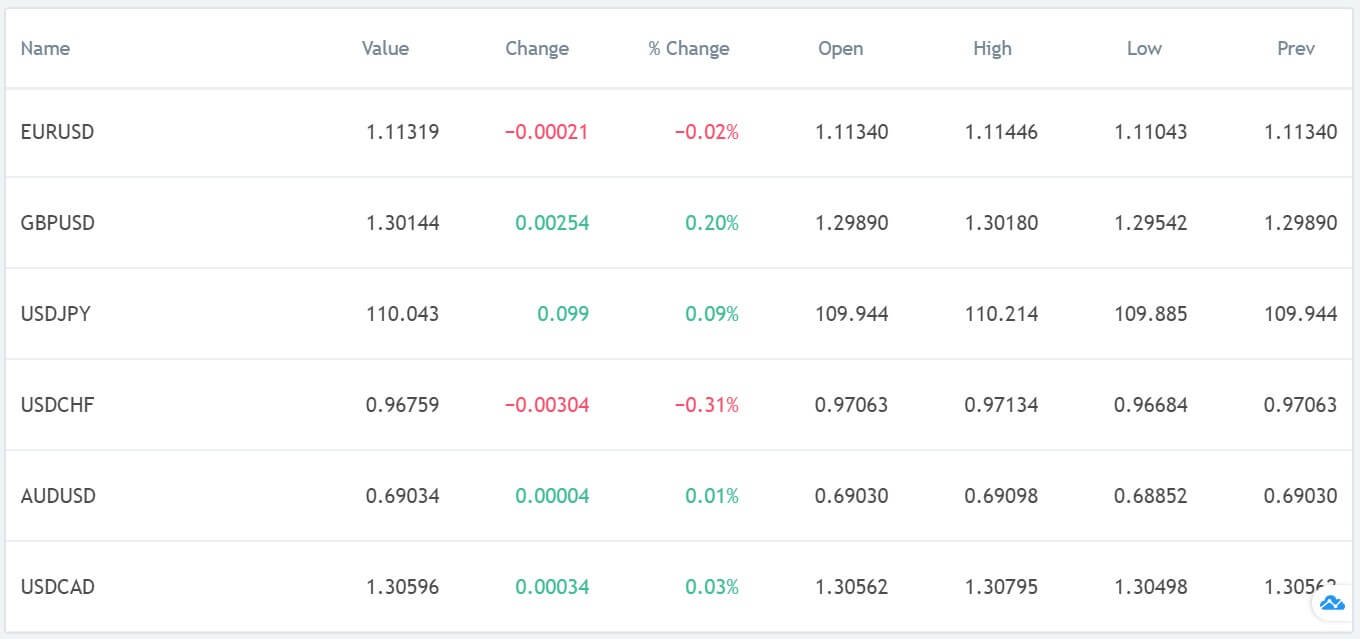 Next, are the energies, 3 instruments in total which are Natural Gas spot, Crude Oil (Brent) and Crude Oil (WTI). There are then 11 different indices available to trade including the AUS 200, GER 30 and UK 100. Stocks are also present and there are 64 in total with eh likes of Apple, Google Inc, and Netflix, inc making appearances. The final category is the cryptocurrencies, there are 18 in total which is great to see as crypto trading is quickly becoming a major trading asset for both new and experienced traders.
Spreads
The overall spread quality that you get is based on the account type that you have, the ECN account will have spreads starting at 0.02 pips due to the added commission.

The standard account which is where spreads are mainly seen states that spreads start from 1.3 pips, however, when looking at the actual spreads, they seem to start closer to 2 pips. The spreads are variable which means that they move with the markets and when the markets are being volatile, the spreads will often become much larger. It is also important to note that not all spreads are equal and different instruments will naturally have higher spreads as the EUR/USD pair will always have a different spread to the AUD/NZD pair.
Minimum Deposit
The minimum deposit needed to open ana account is $100, this will get you the standard account, for the ECN account, you will require a minimum deposit of $1,000.
Deposit Methods & Costs
There isn't a huge amount of choice when it comes to depositing methods with CK Markets, the usual suspects are present with bank transfers, Visa, MasterCard, and Maestro cards, both debit and credit are also available. In terms of e-wallets, there is only Neteller as an option. There are also a few local banking options for clients in Malaysia, Indonesia, Thailand, and China.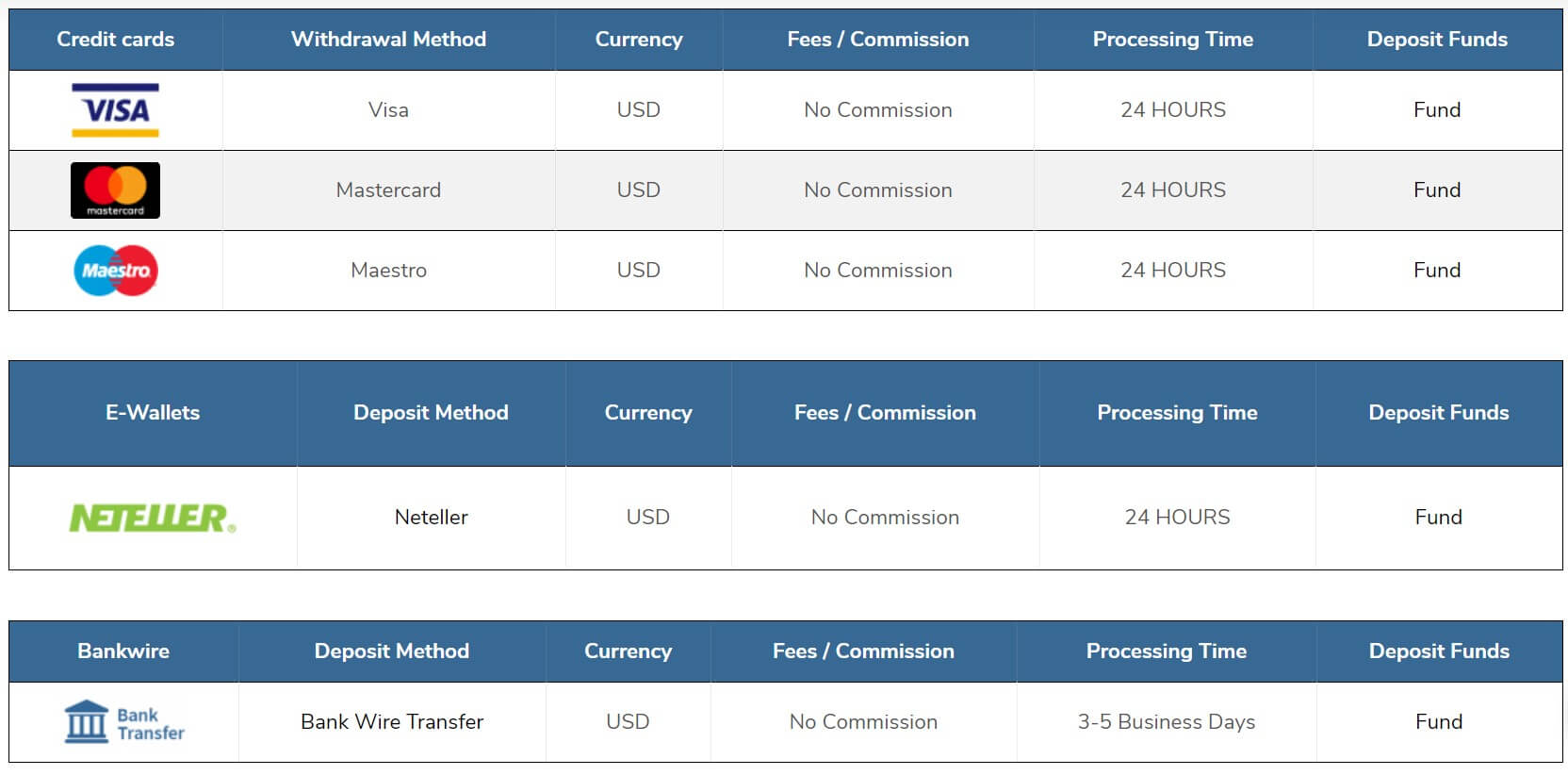 The good news is that whichever method you chose, there are no added fees by CK Markets, however, be sure to check with your own processor to see if they add their own transaction fees.
Withdrawal Methods & Costs
The exact same methods are available as withdrawal methods to the ones for depositing. The majority of methods state that they have no added commissions or fees, however, the Visa, MasterCard and Maestro sections simply state USD under the commissions/fees section so we are unsure of what that means as it could have just been a typo. As with deposits, be sure to check with your own processor just in case they add a fee of their own.

Withdrawal Processing & Wait Time
The following statement is on the site "All Back office transfers are processed during standard business hours, i.e. 09:00-17:00 GMT +8, Mon-Fri." however there is no additional information. Once a withdrawal has been processed, Neteller withdrawals should arrive within 30 minutes, bank transfers should take between 3 to 5 working days and car withdrawals should take between 1 and 5 working days to arrive in your account.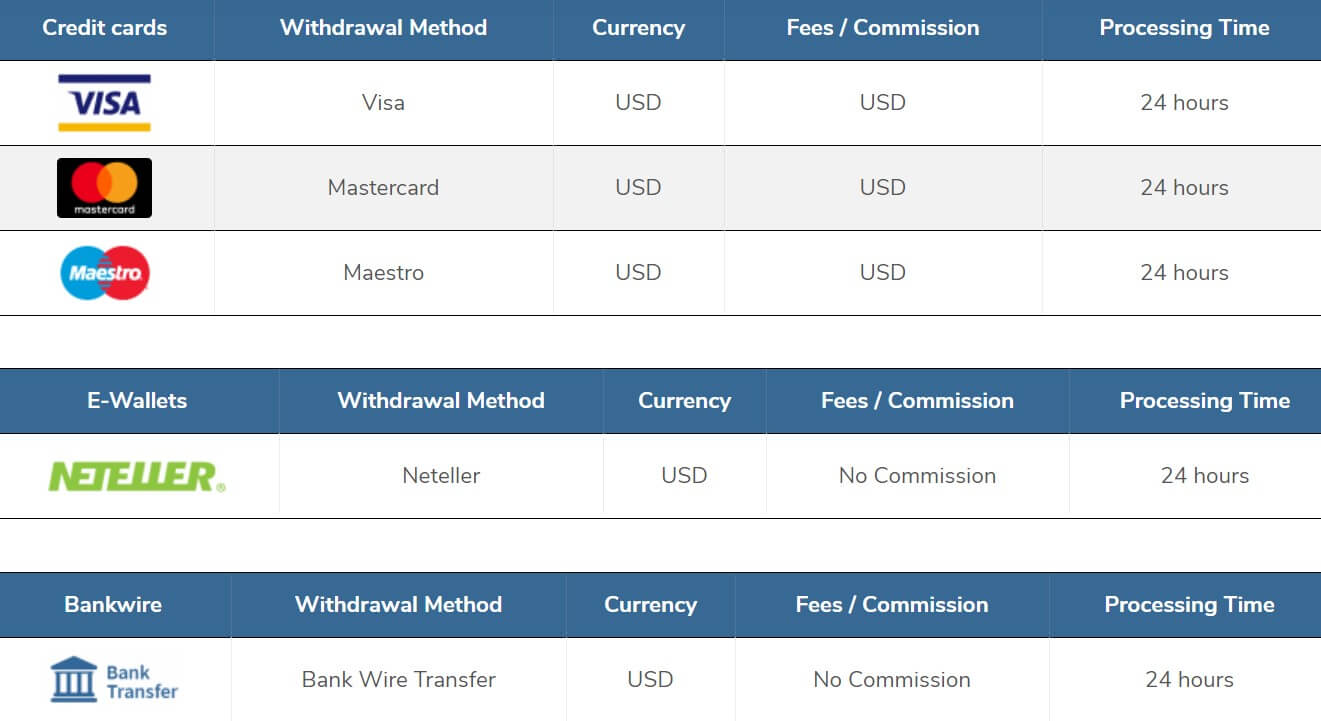 Bonuses & Promotions
There is a promotion section of the site, however, there aren't any promotions when it comes to things like deposit bonuses and things like that, instead of one states about having no fees for deposits and withdrawals and the other is regarding the opportunity to get a free VPS. Having mentioned the free VPS, there isn't actually any information on the promotion page on how to actually get one.
Educational & Trading Tools
There isn't anything on the website in regards to education or any tools to help you trade better which is a shame as a lot of brokers these days are looking to add value by helping their clients become better traders. This FX broker does, however, offer free VPS service to all of their clients.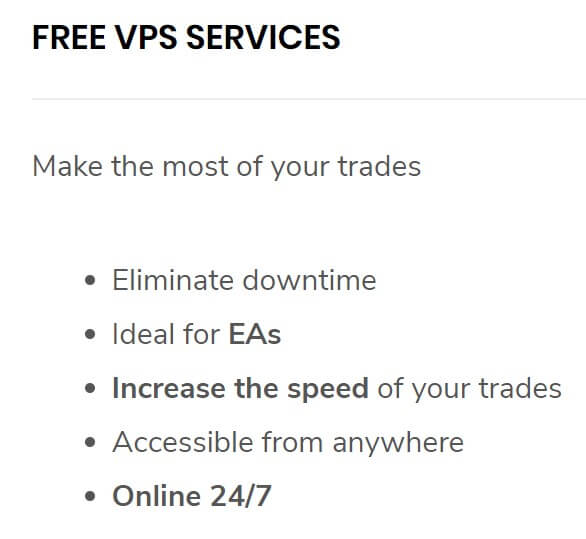 Customer Service
Should you wish to get in contact with CK MArkets for whatever reason there are a few different ways of doing it, you can use the online web form to fill in your query and then you can expect to get a reply via email. There is also an email address to email them directly and finally, there is also a phone number should you wish to talk to someone directly. There is no mention as to the support team are online which is strange but we expect that they will be open during the days and most likely closed during the times that the markets are also closed over the weekend.

Demo Account
Demo accounts are available with CK MArkets however there is little information regarding them in terms of how long they last or what the trading conditions with them. On the accounts page, it states that they are available but there is not a clear way of opening one.
Countries Accepted
The following message is displayed at the bottom of the CK Markets website: "Restricted Regions: CK Markets Ltd does not provide services to residents of the USA, Canada, Sudan, Syria, North Korea.". If you are unsure if you are eligible for an account or not, be sure to get in contact with the customer support team.
Conclusion
There are plenty of trade possibilities to choose from when trading with CK Markets and the fact that they state that they have over 1,500,000 clients is impressive if true. The trading conditions are not anything special but they are also by no means the worst we have ever seen, the added benefit of the number of assets including cryptocurrencies along with the limited by free deposit and withdrawal methods can make CK MArkets an enticing choice. We will leave it up to you to decide if they are the right FX broker to trade with.