CapitalXP is an online foreign exchange broker that is based in Saint Vincent and the Grenadines. While they do not give a lot of information about themselves away, they do state that they pride themselves in their transparency, the fact that they offer great support, provide insightful education, they are secure, user-friendly and offer an innovative service. Throughout this review, we will be looking into the different aspects being offered to see if they manage to live up to those things and so you can decide if they are the right broker for you to use.
Account Types
CapitalXP does not indicate whether they have more than one account type or not, so as we go through this review we will outline any potential differences in each section, otherwise, everything that we write will be relevant to the single available account.
CapitalXP does have a selection of VIP accounts available though, these different accounts offer different benefits but they do not seem to change the trading conditions offered.
Basic: This account comes with a platform introduction, a dedicated account manager, access to educational webinars, and you get a financial market introduction.
Silver: The Silver account comes with all the benefits of the Basic account as well as sentimental analysis, fundamental analysis, technical analysis, a one on one tutorial, access to long and short strategies, risk management, a personal skype service, and a bonus.
Gold: This account comes with all the features of the Basic and Silver account as well access to advanced trading strategies, better spreads, trading signals, a one on one MT4 session, and access to a senior account manager.
Platinum: This account comes with all the features of the Basic, Silver, and Gold accounts, as a daily market brief, access to VIP webinars, a private webinar with an expert, and access to live trading with an expert.
Diamond: You will need to contact an account manager in order to find out what benefits you would get by using this account.

Platforms
CapitalXP uses MetaTrader 4 as its sole trading platform which is good news as it is one of the world's most used trading platforms. Some of its main features include the fact that it is available as a desktop download, mobile application, and web trader, it also gives you access to over 100 instruments when trading with CapitalXP. It supplies over 50 indicators, trading signals, charting capabilities and customizable EA features, trades are highly protected and secure as the platform is encrypted by 128-bit keys, it also gives you access to Real-Time News and benefits of instant trade executions.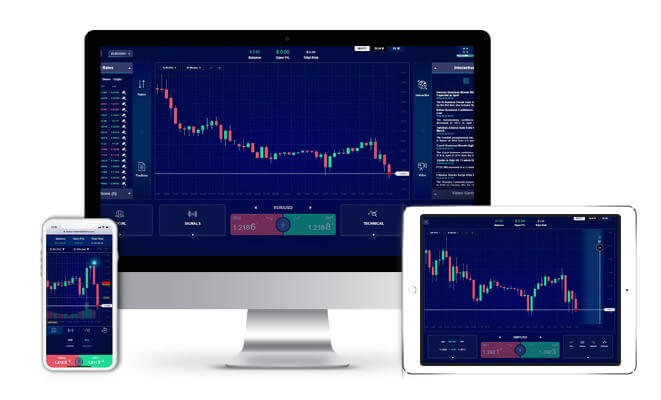 Leverage
The maximum leverage available seems to be 1:100, this can be selected when you first open up ana account and should you wish to change it, we would recommend contacting the customer service team with the change request.
Trade Sizes
Trade sizes start from 0.,01 lots which are known as a micro lot and are equal to 1,000 base units of currency. The trades then go up in increments of 0.01 lots so the next trade would be 0.02 lots and then 0.03 lots. We do not know what the maximum trade size is or how many open trades and orders you can have at any one time.
Trading Costs
CapitalXP is not providing any information surrounding their commissions so it is not known whether or not they add commissions to their trades. What we do know is that swap charges are present, these will be charged when holding trades overnight and can be both positive or negative, they can be viewed from within the MetaTrader 4 trading platform.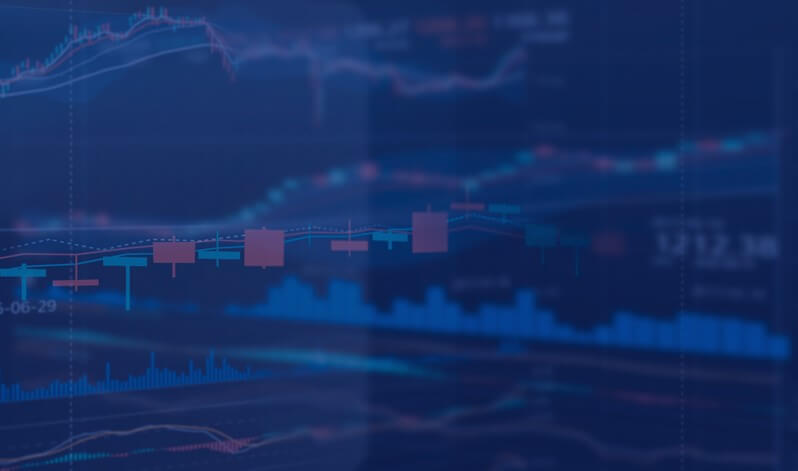 Assets
The assets have been broken down into a number of different categories that we have outlined for you below.
Forex: Unfortunately, the only currency pair that is mentioned is EURUSD, there are of course far more available to trade, but no further examples are given on the forex page.
Indices: The Indices page has a few more examples given and they are Nikkei, Dow Jones, S&P 500, Nasdaq, FTSE 100, CAC 40 and the DAX 30, there may be more available but those are the only ones mentioned.
Commodities: Once again there isn't a full list available, the commodities mentioned dare Cattle, Cocoa, Sugar, Coffee, Corn, Orange Juice, Wheat, Gold, Silver, Platinum, Copper, Brent Crude Oil, US Crude Oil, and Natural Gas.
Stocks: There aren't any actual examples of the available stocks, just a page to indicate that they are available to trade.
Spreads
We had to use the demo account to work out the spreads, they seem to be sitting around 1 pip at their lowest point when trading EURUSD, the spreads were variable which means they moved with the markets, the more volatility, the higher they will be. Different instruments also had different spreads, so while EURUSD was sitting at around 1 pip, other instruments like AUDUSD were sitting slightly higher.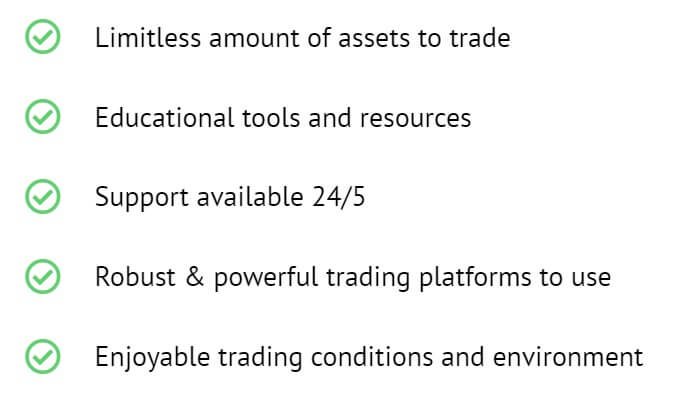 Minimum Deposit
We are not sure what the minimum deposit is, so we do not know how much you will need to deposit in order to open up an account.
Deposit Methods & Costs
We could not locate any information surrounding the available deposit methods, we also could not locate any information on potential fees and commissions. This information needs to be added as potential clients need to be able to know how they can deposit and also what it will cost them to do it.
Withdrawal Methods & Costs
Just like the deposit methods, there is no information on the withdrawal methods, so clients do not know how they can get their money out or if it will cost them to do it, this is not good as someone may deposit with a method that is not available for withdrawals, they would then struggle to get their money out, you also do not want to deposit only to find out it will cost a lot of getting it back out.
Withdrawal Processing & Wait Time
As we do not know the methods or processing times we cannot give an accurate prediction, we would hope that any requests would be fully processed within 7 days of the request being made.
Bonuses & Promotions
On the VIP account page, there is a mention of a bonus however we do not know what the terms of this bonus are, it could well be a deposit bonus, but again we do not know for sure. If you are after bonuses, then connecting the customer service team could be the best bet to get more information and to see if there are any other upcoming promotions or bonuses that you could take part in.
Educational & Trading Tools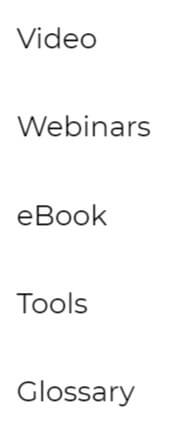 There are a few different aspects of the educational side of the CapitalXP site. There is a video course, which has a number of different videos going over various subjects such as forex trading, market analysis, trading strategies and more. There is also a webinar page, however, the calendar shows that there aren't any coming up so we do not know if this part of the site is still active. You are able to download a number of ebooks which include subjects like "succeeding with Forex trading", and " Trading cryptocurrencies: the basics". There is also a glossary of trading terms which you can refer back to if you come across something that you do not know the meaning of.
There are also a number of tools available, the first being an economic calendar, this will outline different upcoming news events as well as the potential impacts that they could have on the markets. There is some market news which is being updated daily, there is also some market reviews each week along with a watch on Bonds, Commodities, Stocks, and Currencies as well as an outlook of them all.
Customer Service
The customer service team is available 24 hours a day 5 days a week and is closed over the weekend at the same time that the markets are.
When you want to contact them, you can use the online submission form, they have also provided a postal address to send physical mail to and an email address. The only thing that seems to be missing is a phone number in order to speak to someone directly.
Address: Hames Street, Kingstown, Saint Vincent, and the Grenadines
Email: support@capitalxp.net

Demo Account
Demo accounts allow you to test out the trading conditions and also new strategies without any risk to your own capital. They are available with CapitalXP and we tested them out, the servers seemed stable and the trading conditions were the same that we mentioned throughout the review (in fact we got some of the information fro the demo accounts). We do not know if there is an expiration on the accounts.
Countries Accepted
The following statement is present on the website: "CapitalXP does not offer Contracts for Difference to residents of certain jurisdictions such as the USA, Belgium, France, Iran, Canada, and North Korea." If you are still not sure of your eligibility, the customer service team will be able to let you know if you are eligible for an account, so we would suggest getting in contact with them.
Conclusion
CapitalXP is not very forthcoming when it comes to their trading conditions, we had to use the demo account to find some of them out and we still do not fully know what they are. The spreads seem to be starting at an acceptable level of 1 pip, we do not fully understand if there are any commissions, there also isn't a full list of the available assets. The main concern that we have is the complete lack of information on funding, both deposit and withdrawal methods are not clear and so we do not know if it will cost us to deposit or withdraw or even how we can do it. Without that information and with the other bits not being fully understood, we would have to recommend looking for a slightly more transparent broker.