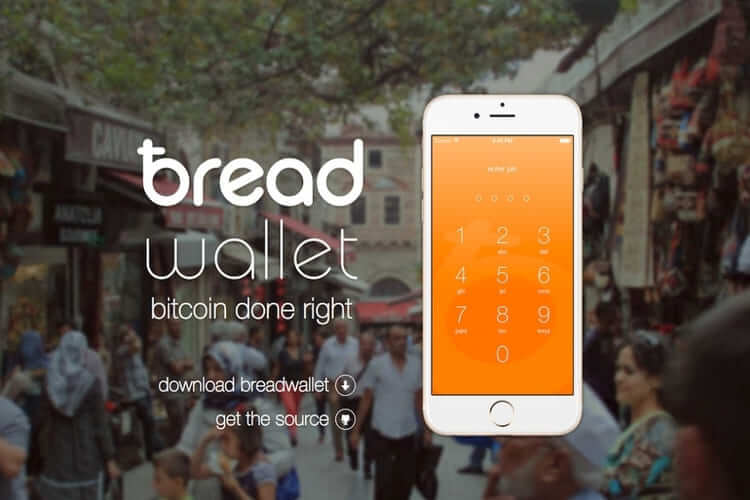 Bread Wallet started as a Bitcoin-only crypto wallet built on the iOS platform. Also known as BRD, Bread wallet was established and launched to the market by BREAD, a Switzerland-based technology company, in 2015. According to their website, the app is focused on privacy, the security of the private keys, and simplicity. In the past few years, the Bread wallet has been subjected to several upgrades that, among other things, ensured it increased the number of supported currencies and introduced the BRD android app.
This review will determine if the Bread wallet app is indeed the safest or the most intuitive crypto wallet app. And we hope to achieve this by highlighting its critical operational and security features, ease of use, and customer support level before comparing it with equally popular crypto wallets.
Key features:
Light mobile wallet: BRD is a lightweight mobile wallet that does not require you to download a full node blockchain into your phone.
SPV functionality: Bread Wallet also leverages the Simplified Payment Verification (SPV) technology to guarantee your Bitcoin transactions' speedy yet safe execution. And it achieves this by establishing direct communication channels with the Blockchain.
Supports credit card purchases: While Bread Wallet doesn't have an inbuilt exchange, it has made it possible for you to purchase the supported cryptocurrencies using a credit card. Recent updates to the wallet have also introduced several ways that you can use to buy crypto. These include purchases via bank transfers, in-person purchases at a Bitcoin ATM, and even crypto-dispensing convenience stores.
Multi-blockchain platform: At the time of launching the Bread wallet, it could only support the Bitcoin blockchain. However, several upgrades to the wallet have seen the wallet integrate more cryptocurrencies and their respective blockchain networks.
Security and privacy features:
Password and biometric support: Bread Wallet app embraces a multi-layered security structure. When installing the app, you are requested to set a 6-digit passcode to secure your wallet. You can also add such biometric security features as the Touch and Face ID that you can use to further secure your wallet.
Open source: The bread crypto wallet app is built on an open-sourced technology. This implies that anyone can view and audit its source code for the presence of malicious codes or security loopholes – making BRD one of the most transparent wallet apps available today.
Hierarchical deterministic: The wallet is also hierarchically deterministic, which goes a long way in guaranteeing the privacy of your transactions. For every transaction you initiate, the wallet will automatically generate a new public address, effectively masking your real wallet address and making it hard to track your crypto spending.
Non-custodial: BRD wallet app stores your private keys within your mobile device and not on the company servers – giving you absolute control over your digital assets.
Supports anonymous trading: One of the BRD Wallet's key features is its commitment to privacy and support for anonymous trading. When installing the wallet and creating a user account, BRD does not ask for any name, email address, phone number, or personal information. It also doesn't keep logs of your crypto transactions on their company servers.
Highly encrypted: The data stored within the BRD wallet, especially your passwords, private keys, and transaction history, is also highly encrypted.
How to set up and activate the Bread Wallet
Step 1: On your phone's Google play store or Apple AppStore, search for and download Bread Wallet
Step 2: Install the app, and upon launching, click on 'Create New Wallet.'
Step 3: Create a unique 6-digit passcode for the wallet
Step 4: The app will now provide you with 12 random words that form your recovery seed. Write them down and store them safely offline.
Step 5: Your wallet is active and ready to use
How to add/receive coins to Bread Wallet
Step 1: Log in to your wallet and on the user dashboard, click on the 'Buy' tab
Step 2: Choose the coin you wish to buy and your preferred payment method
Step 3: Fund your account, and the app will automatically convert the Fiat deposit into a digital asset.
Alternatively:
Step 1: Log in to your wallet and click the 'Receive' tab on the wallet dashboard
Step 2: The wallet will present you with a wallet address and QR Code. Copy either and forward it to the party sending you cryptos
Step 3: Wait for the funds to reflect on your wallet.
Note: In some countries, the Wallet app integrates a map that highlights the different Bitcoin ATMs available
How to send crypto from Bread Wallet
Step 1: Log in to your BRD wallet app and on the user dashboard, click on the 'Send' tab
Step 2: If you have multiple cryptos stored here, select the crypto you would like to send
Step 3: Enter the recipient's wallet address or scan their QR code and then enter the number of coins you would like to send
Step 4: Confirm the accuracy of these transaction details, hit send, and enter your wallet password to authorize the transfer.
Bread Wallet ease of use
Bread Wallet has one of the easiest and straightforward onboarding processes. You only need to download the wallet and create a passcode to activate it. Unlike most other crypto wallet apps, BRD does not request for your personal information.
The processes of adding and sending cryptos in/out of the wallet are also easy. For instance, you have the option of funding your wallet app by depositing coins from other wallets/exchanges or making a purchase via your credit card.
These, plus the wallet's highly intuitive user interface, make BRD a beginner-friendly crypto wallet app.
Bread Wallet supported currencies and countries
Bread started as a Bitcoin-only crypto wallet. However, in the past few years, it has expanded its range of supported cryptos to include Bitcoin Cash, Ethereum, Bread Coin, Stable coins like USDT and DAI, and all ERC-20 tokens.
Accepted Fiat currencies that you can use to but crypto in the app are USD, EUR, GBP, GBO, DKK, and CAD.
Bread Wallet cost and fees
You won't be charged for downloading and installing or storing your digital assets in the BRD wallet app. You will, however, be charged a small blockchain network fee every time you wish to send cryptos to another wallet or exchange.
Bread Wallet Customer support
Bread Wallet has a readily available and one of the most responsive customer support teams. It starts with an elaborate FAQ section that addresses all the challenges faced by most BRD Wallet users.
Within the app is the live chat features that you can use to engage the BRD support and development team. You can also engage this team on the BRD social media channels on Telegram, Twitter, Reddit, and even Facebook.
Note that BRD Wallet's rewards scheme also works closely with the support team where you get to unlock support perks depending on the number of BRD Tokens you hold. For instance, you can contact the support team via email or phone if you hold more than 2500 BRD tokens.
What are the pros and cons of using Bread Wallet
Pros:
The wallet supports anonymous crypto trading

It has embraced several security features aimed at limiting unauthorized access to your wallet

It is highly intuitive and beginner-friendly

Speeds up transaction processing by connecting directly to the respective blockchains
Cons:
It is an online wallet and, therefore, exposed to the inherent risks associated with hot wallets

One may consider the mobile crypto app to be too basic

It is an unregulated wallet
Comparing Bread Wallet to other multicurrency crypto wallets
Bread Wallet vs. eToro
Bread Wallet and eToro are both multicurrency crypto wallets. They also feature on the list of few wallets that support the purchase of cryptocurrencies using credit cards and bank transfers. More importantly, they have both embraced a multi-layered security approach towards securing the wallets.
But while eToro supports 10+ cryptocurrencies, BRD will only support Bitcoin and Ethereum blockchain-based cryptos. And while BRD may be considered more intuitive and easier to use, eToro carries the day when it comes to the number of integrated operational features – such as the eToro crypto exchange.
Verdict: Is Bread Wallet safe?
Well, the crypto wallet app has put in place several security measures that are aimed at keeping your private keys safe and your crypto transactions anonymous. Key among these is the inclusion of Biometric security features like Fingerprint and Face ID, user data encryption, and the wallet's open-sourced nature. More importantly, the wallet does not, at any point, ask for information personally identifiable to you or keep logs of your crypto transactions.