BML Bolmax Management offers leveraged trading of up to 1:100 on FX, metals, CFDs, indices, stocks, oil, and gas. Since its establishment in 2009, BML has managed to attract about 7,000 clients and manages to compete with larger brokerages by offering MetaTrader 4, low spreads, 3 account types, including a zero-commission option, etc. The broker claims to be focused on customer interests, transparency, evolution, regulatory compliance, and professionalism. With those goals in mind, we set out to discover which qualities have kept BML in business in such a competitive field. 
Account Types
BML offers three separate account types; Standard, ECN, and ECN-VIP. The Standard account requires a typical $100 deposit while offering advantages in the form of low spreads and zero commission fees. The ECN account requires a steeper deposit in exchange for lower spreads. Like both of the other accounts, the ECN account offers a leverage cap of 1:100.  In order to open the exclusive ECN-VIP account, traders will have to deposit at least $50k. This account type offers the lowest starting spreads and its commission charges are lower than those on the regular ECN account. Both ECN accounts also come with quarterly charges, at $20 on the regular ECN account, and $25 on the ECN-VIP account. Note that there are some mistakes on the company's account type page, with a particular mistake noting a lower deposit requirement on the VIP account. The correct conditions for each account type have been listed below. 
Standard Account
Minimum Deposit: $100 USD/EUR

Leverage: 1:100

Spread: Floating from 0.5 pips

Commission: None

Quarterly Charges: None
ECN Account
Minimum Deposit: $5,000 USD/EUR

Leverage: 1:100

Spread: Floating from 0.4 pips

Commission: $5 USD per lot

Quarterly Charges: $20
ECN-VIP Account
Minimum Deposit: $50,000 USD/EUR

Leverage: 1:100

Spread: Floating from 0.3 pips

Commission: $3 USD per lot

Quarterly Charges: $25

This broker requires all clients to provide documents for account verification upon sign-up. The only document required would be an identity document, which provides an advantage for any client that would have issues providing a standard address document (like a utility bill or bank statement) that is commonly asked for by other brokers. On the downside, it can take the broker 2 business days to verify the client's photo ID, causing a slight delay before trading can begin. 
Platform
This broker offers one all-inclusive trading platform, MetaTrader 4, which is available on PC, Mac, iOS, Android, or through the browser-based Webtrader. MT4 is the most preferred trading terminal in the world, due in part to its easy-to-learn, customizable, and user-friendly interface. The program includes many features that are helpful to traders, like charting tools, analysis objects, and customization tools. MT4 also supports one-click trading, four pending order types, multiple languages, Expert Advisors, and more. The platform has remained superior over others for the last several years and should come equipped with enough features to satisfy any type of trader.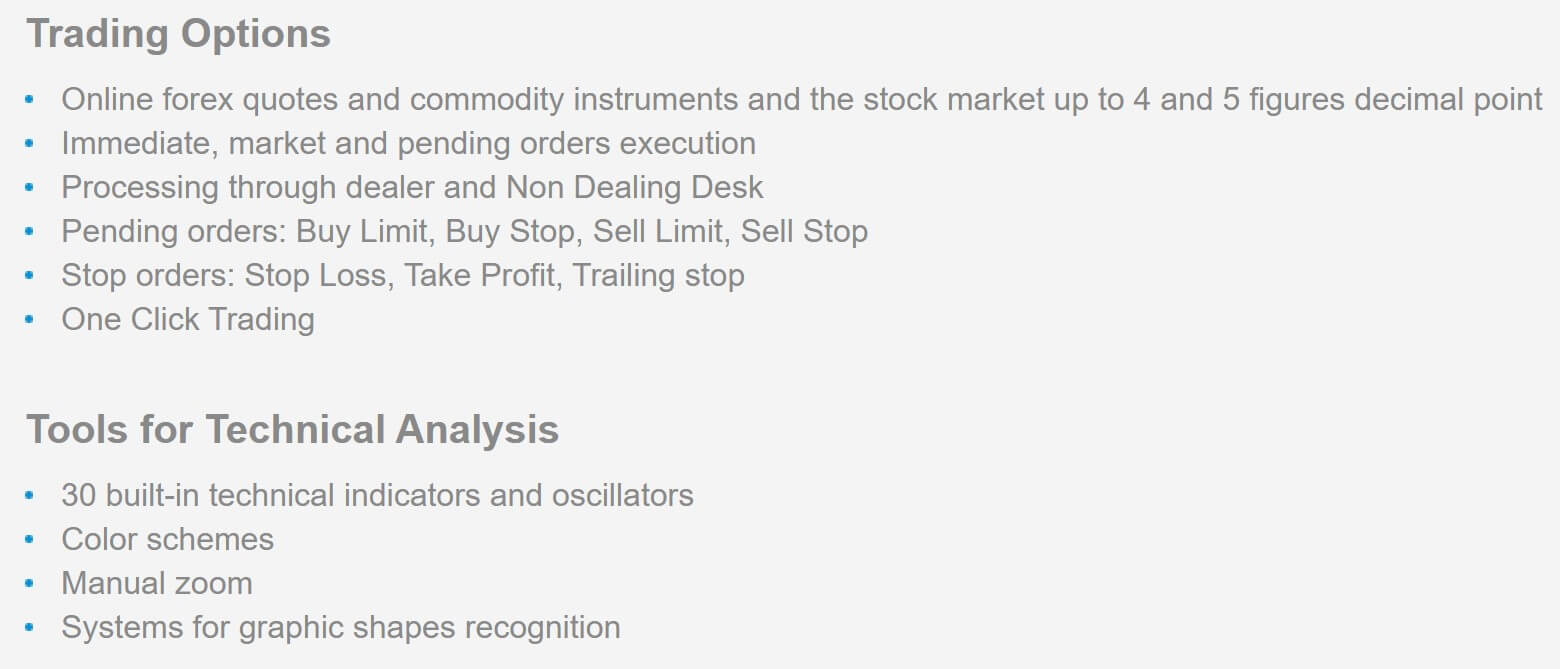 Leverage
This broker offers a maximum leverage cap of 1:100 on all three account types. Research shows that this is the most commonly chosen leverage among professionals, so this option should be satisfying enough for most traders. Comparing BML's cap with some of its competitor's offers may make the amount seem less attractive, although this will only affect traders that have significant funds to risk. Beginners may want to choose leverage that is lower than the maximum offer, considering that trading with higher leverage is risky and could potentially result in large losses, rather than gains. 
Trade Sizes
All accounts require a minimum trade size of one mini lot, meaning it is impossible to trade micro-lots through this broker. Accounts also share a maximum trade size of 100 lots and allow an unlimited number of positions to be open simultaneously. Margin call occurs at 80% and stop out would be initiated at 70% margin. Once stop out is initiated, the least profitable trades would begin to be closed out one by one. Scalping and automated trading are supported.
Trading Costs
This broker profits through spreads, commissions, quarterly fees, and swaps. The Standard account offers a commission-free experience, with spreads starting as low as 0.5 pips, a much lower option than the industry average, especially for this type of account. Comparing both of the ECN accounts, you'll quickly notice that the ECN-VIP account seems to be the most advantageous in terms of cost. The ECN account offers a spread that starts from 0.4 pips, and commissions are $5 per lot. On the ECN-VIP account, spreads start at 0.3 pips and commissions are only $3 per lot.
Both accounts charge minimum quarterly fees and this is where the regular ECN account offers an advantage, due to the fact that it has a $20 quarterly fee, while the VIP version charges $25 quarterly. Over a year, it would cost $20 extra dollars in fees to operate a VIP account, although these costs would likely be made up for through the lowered pricing in other areas. All positions opened at 23:59 GMT will incur swaps when transferred over to the next trading day. For currencies and metals, the swap is estimated at swap points and the swap is valued at an annual percentage on the other instruments. Charges can be positive or negative and triple charges will occur on Wednesdays.
Assets
BML markets 37 currency pairs, metals, CFDs on indices and stocks, oil, and gas. Although the number of available currency pairs is on the lower side of the spectrum, we do get majors, minors, and some exotics, including popular options like the Mexican Peso, Hong Kong dollar, Danish Krone, Sweden Krona, and more. Spot-metals include Gold, Silver, Pallidum, and Platinum. CFDs are offered on indices and on Russian stocks and indices. There are also several CFDs offered on US stocks in popular companies like Google and AT&T. Gas and oil options include Brent Crude Oil, WTI US Crude Oil, and Natural Gas. In total, we counted just below 100 options, with the final count being 93 tradable instruments. 
Spreads
All spreads offered by this broker are floating. The tightest spreads are exclusively available on the ECN-VIP account and start well below-average, at just 0.3 pips. The next best option would be the spreads on the regular ECN account, with options starting at 0.4 pips. If you don't have the capital to open one of the more expensive account types, it will still be possible to access low spreads on the Standard account, with spreads starting from 0.5 pips. Considering that the industry average gravitates more towards 1.5 pips, it is promising to see such low options. 

Minimum Deposit
The broker's most affordable account would the Standard account type, which requires a minimum deposit of $100 (USD/EUR). Some competitors ask for $200+ deposits for this type of account, while a few others ask for lower deposits around $5 or less. If you'd like one of the ECN accounts, you'll need to make a significantly larger deposit of at least $5,000. This is the asking amount on the regular ECN account, while the ECN-VIP account requires a deposit of $50,000. 
Deposit Methods & Costs
Depositing is limited to Bank Transfer only. While this method is secure, we do see many other brokers offering cards and popular e-wallets as a more convenient alternative. Note that payments must be made from a bank in the client's name, or otherwise sent through an invoice through any bank. The broker does not charge their own fees on incoming deposits but recommends clients ask their particular bank about any fees that may be applicable. It typically takes between 1 and 5 business days for funds to post to the account once the deposit has been sent. 

Withdrawal Methods & Costs
Withdrawals would also be limited to the only available payment method, Wire Transfer. If funds are transferred to a bank account that has a different currency, current exchange rates will apply. Once again, the company does not charge fees on their behalf but suggests clients reach out to their banks to ask about any applicable fees. We typically see amounts from $25 to $50 charged on the bank's side in these cases.
Withdrawal Processing & Wait Time
The broker processes withdrawals within 1 to 5 business days. Once the request has been approved, then it will take another 1 to 5 business days for the bank to credit the account with the funds. It's possible that funds could be received relatively quickly if the broker finishes processing the request within a day or two. 
Bonuses & Promotions
Currently, this broker isn't offering any extra bonus opportunities, like no-deposit bonuses or welcome bonuses. It isn't surprising to see that this is missing, since this is a smaller broker. It's possible that BML may offer bonuses or run promotions in the future if they manage to attract a larger client base. It would be nice to see something available in this category, although this shouldn't be enough to warrant switching to another broker. 
Educational & Trading Tools
Educational options consist of a handbook, demo accounts, and basic terms. The handbook only covers data on bank interest rates and the main macroeconomic indicators, while the basic terms section offers is brief and contains less information than a typical forex glossary. As for trading tools, we do get a slightly better selection, including news, an FX calendar, charts, quotes, and a market review. 
Demo Account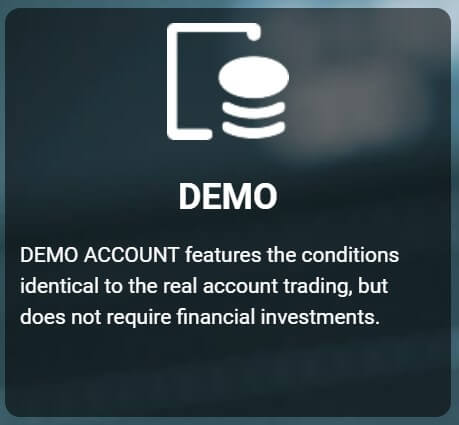 Demo accounts serve as simulation experiences for those that are considering opening an account with a forex broker, and these account types allow one to test out the broker's conditions and practice trading on the offered platform, all while using virtual currency. Fortunately, BML provides access to these risk-free accounts, along with the majority of others. The broker's demo account mimics all of the conditions offered on their live accounts and can be opened through the MT4 trading platform. 
Customer Service
Getting in touch with a support agent isn't as convenient as we'd like it to be, with the only contact option being email. If you click to the left of the screen anywhere on the website, a handy tab will appear that allows one to type a message and send it to a customer service department manager, which is slightly faster than drafting an email the old-fashioned way. The broker does still provide their email address however, should one prefer to send an email that way.  The website states that all emails will be considered within 48 hours, although it doesn't specify what falls within business hours, or whether weekends count towards the total wait time. It seems that the broker's smaller size also causes them to fall short in this category since many larger brokers can afford to staff LiveChat agents and provide direct phone numbers, or at least take callback requests. The broker's email address is support@bmlmarkets.com. 
Countries Accepted
Registration is as simple as filling in your email address, choosing a password, and entering a displayed security code. Unlike many other forex brokers, BML does not even require one to select a country while completing the registration process. The website doesn't mention any restrictions, so it seems that clients are welcomed from all locations. 
Conclusion
BML Bolmax Management offers 93 total instruments, which are made up of FX, metals, CFDs on indices, stocks, gas, and oil. A Standard account can be opened with $100, while it costs at least $5,000 to open a different account. One of the broker's main advantages would be the lower than average spreads on all account types, although there are commission costs and quarterly fees charged on both ECN accounts. Taking a look at other potential drawbacks, some traders will consider the leverage cap of 1:100 to be slightly confining. Account funding is also limited to Bank Wire Transfer, with any applicable fees being charged from the bank's side. It can take anywhere from 2-10 business days for funds to be credited in the case of withdrawals.
Currently, the broker isn't offering any bonus opportunities and there are no ongoing promotions. Educational options are limited, although the broker did add a few tools to their website. Wait times for customer support can be longer than average, as it can take at least 48 hours for support to respond by the broker's only contact method, email. For a smaller broker, we would expect to see higher prices and fewer advantages. BML does fall short in some of the extra categories but manages to provide an environment that a novice trader with a slim deposit could profit in, and that seems to be enough to make them worthy of our consideration.