Richmond Financial Group, owned & operated by Richmond FinServices LTD, is an online foreign exchange broker that offers leveraged trading on FX pairs and potentially CFDs. From their offshore location in the British territory Anguilla, the unregulated brokerage explains that their mission is simply to provide the best online trading environment for their clients. The company doesn't have much to go on elsewhere on the web – others haven't gotten around to reviewing them, and we couldn't find a lot of customer comments. With the goal of providing a more in-depth look at this lesser-known company, we set out to provide our readers with the most detailed review of this brokerage possible.
Account Types
Richmond Financial Group offers five separate live accounts; Micro, Mini, Silver, Gold, Diamond, and VIP, with the Silver account being marked as the best value according to the brokerage. Opening an account can be very expensive, deposit requirements start out at a less than beginner-friendly $500 on the Micro account. Traders will find high leverages, multiple bonuses, and resourceful educational information on the website, but in other areas, the website falls short, especially when it comes to describing the actual trading costs associated with each account. We've provided the most detailed overview possible for each account below.

Micro Account
Minimum Deposit: $500 USD
Leverage: Up to 1:200
Spread: NA
Commission: NA
Mini Account
Minimum Deposit: $2,500 USD
Leverage: Up to 1:200
Spread: NA
Commission: NA
Silver Account
Minimum Deposit: $10,000 USD
Leverage: Up to 1:200
Spread: NA
Commission: NA
Gold Account
Minimum Deposit: $50,000 USD
Leverage: Up to 1:200
Spread: NA
Commission: NA
Diamond Account
Minimum Deposit: $250,000 USD
Leverage: Up to 1:300
Spread: NA
Commission: NA
VIP Account
Minimum Deposit: $500,000+
Leverage: Up to 1:400
Spread: "Super tight"
Commission: NA
Platform
The broker doesn't provide one of the more well-known trading platforms like MetaTrader or even Sirix. In fact, the most basic platform seemingly available, named "Trading Platform" is the only supported option. With no explanation of any special features, it seems as though the web-based platform is not a very convenient or efficient option. The only potential upside would be how easy it is to create an account and access the platform. Where some traders may have difficulty learning to login and navigate on the MT4/MT5 platforms, the platform offers the direct option to register an account and log in directly on the website. Still, the lack of mobile and even PC downloads makes Trading Platform less accessible and overly boring.

Leverage
The company provides the same sufficient leverage cap of up to 1:200 on their first four account levels and pushes the option up to 1:300 on the Diamond account and 1:400 on the VIP account. Those offers are almost backward compared to what you'll see elsewhere – accounts that require lower deposits typically offer the higher leverages and other brokers tend to drop options on accounts that require larger deposits. Richmond Financial Group's approach provides an advantage to those that are looking at an account of Diamond status or above since those traders will have access to higher leverages that are almost unheard of elsewhere for the type of account. At the same time, those with the 1:200 option should be completely satisfied, as most traders prefer to stick with a leverage ratio of 1:100.
Trade Sizes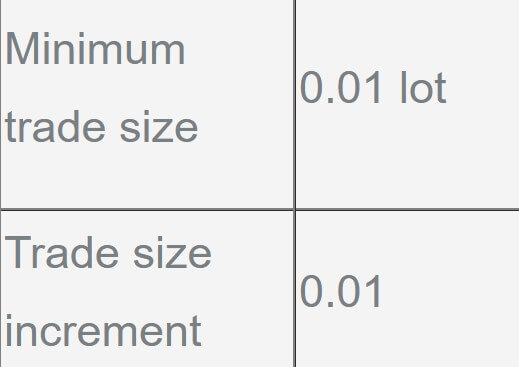 Different types of trading are supported, including high-low, touch-no-touch, AboveBelow, and many more. The broker features margin loans at a percentage rate that varies by account. The smallest loan starts at 10% on the Micro account, increases to 25% on the Mini account, and so forth, until topping out at a 100% loan on the VIP account. Not surprisingly, the website doesn't actually mention which levels stop-out would occur, and it isn't clear as to whether those levels are shared by each account, or differ based on one's status.
Trading Costs
Richmond Financial Group is almost completely silent about the associated costs of trading. There's no way of knowing if the broker charges both spreads and commissions, or if accounts offer the commission-free, higher spread price type. Assuming that accounts offer better costs as one climbs to higher tiers is difficult since some brokers following similar account models actually offer the same spreads for both $500 and $20,000 deposits. Additional information about withdrawal fees, inactivity fees, or other potential charges is equally absent. We were left asking ourselves how this broker could expect one to deposit $10,000 or more without being aware of their associated charges.
Assets
The website advertises the following types of instruments: currency pairs, stocks, commodities, indices, and much more. Initially, the website boasts that more than 800 instruments are available, while later listing a mere 50+ instruments on their About Us page. Following along with the pattern we've seen so far, the website doesn't provide a product list or even give more specific information about the assets that are available.
Spreads
As we mentioned earlier, the website doesn't really cover spreads. "Super tight" spreads are listed as an advantage to opening a VIP account, but there's no way of knowing what the broker means by this. They could consider spreads from 0 pips to be tight, or they could be promoting starting spreads from 1.5 pips or possibly higher. Spreads aren't the only thing to be considered, but they are one of the main deciding factors one should consider when looking at a broker.
Minimum Deposit
Another one of the broker's biggest downfalls revolves around the high price ranges of each account. It takes $500 just to get started, and that only grants one access to a Micro account. Similar accounts can be opened elsewhere for little to nothing. Upgrading to a level 2 Mini account requires a larger $2,500 deposit, and the broker's most expensive account asks for a whopping $500,000 deposit. Accounts also top out at a certain range and traders would then advance to the next level. Take a look at each account's funding range below:
Micro Account: $500 – $2,499 USD
Mini Account: $2,500 – $9,999 USD
Silver Account: $10,000 – $49,999 USD
Gold Account: $50,000 – $249,999 USD
Diamond Account: $250,000 – $499,999 USD
VIP Account: $500,000+

Deposit Methods & Costs
Deposit methods aren't clearly listed, but we did notice that the broker advertises bank wire transfer, Visa/MasterCard, QIWI, WebMoney, and Yandex at the bottom of their webpage. This doesn't necessarily mean that all of those options are available since we've seen deposit methods listed in the same fashion before that weren't available through many other brokers. It's safer to assume that bank wire and possibly cards are the only supported methods since we couldn't find anything alluding to the e-wallets in the broker's withdrawal policy.
Withdrawal Methods & Costs
Following standard anti-money laundering procedures, the company requires withdrawals to be processed back to the same payment method that was used to fund the account. Note that the company is not willing to consider withdrawal requests for amounts less than $50, which might make it difficult to cash out if one's luck goes south. Clients can contact the company by phone, fax, email, or in-person to request a withdrawal. The website mentions that the amount of the withdrawal, minus transfer charges will be debited from the account. With no way of knowing exactly how much those charges are, traders will have to blindly hope that the broker doesn't claim a large percentage of their funds.

Withdrawal Processing & Wait Time
Once a withdrawal request has been received, the company takes up to 5 business days to finish processing, depending on one's account type. While the website doesn't necessarily advertise expedited withdrawals for certain clients, it's safe to assume that higher status accounts will be made a priority, while lower-level accounts will likely find themselves waiting for the entire 5-day period. Once funds have been released, it can take additional time to show up in the client's account.
Bonuses & Promotions
After receiving the initial welcome bonus of up to 100% of the first deposit that is made, Richmond Financial goes on to offer their clients further offers, including an occasional "broker bonus" before financial events, risk-free trades, and a no-deposit bonus for VIP account holders. There are also special trading bonuses that are based on the funding method used to make the deposit. The amount of this bonus changes from time to time and the website should inform traders of the current amount when they begin the process of making a deposit. Note that every bonus requires a trading turnover before profits can be withdrawn. The broker is very generous with the bonuses they offer, but traders should read through the terms & conditions to be sure that all conditions are understood.
Educational & Trading Tools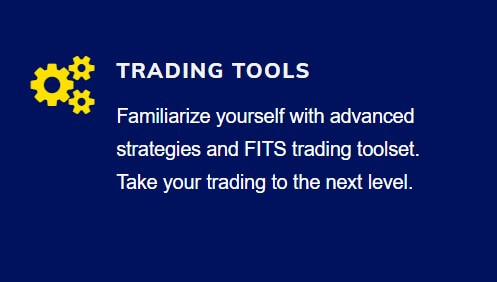 Richmond Financial Group features more than 60 animated videos on its website, along with some educational articles. Further resources are offered based on one's account type. Traders that open an account of the Mini level or above can access a weekly live stream trading seminar. Gold level accounts and above can enjoy the benefit of a personal account manager. Gold account members are also given weekly one-on-one trading sessions, while Diamond & VIP account holders will receive them daily. The broker also offers invitations to VIP events to the latter two of the accounts.
Demo Account
We weren't shocked to see that demo accounts aren't available through this broker, considering that their plain trading platform doesn't seem to support any special features. At least Richmond Financial does offer some other educational avenues that can be explored, like videos and trading sessions. Still, demo accounts serve an important process in the training process and beginners can benefit from simulations in ways that other resources just can't offer.
Customer Service
Support is available 24 hours a day, 5 days a week. The lack of weekend support is a negative when considering how many traders are actually looking to sign-up on weekends, as this can be a time when many have questions that just can't wait until the next weekday. Without the option to contact support through an instant method like LiveChat, Skype, Whatsapp, etc., traders are left with the slower email option as their only means of contacting an agent. Traders who reach out through the contact form at the bottom of the website will likely find themselves waiting for a response for more than one business day.
Countries Accepted
Under their terms & conditions, the broker explains that traders located in countries where it would be illegal to use their services are not allowed to open accounts. This would include locations like the United States, where regulation laws are stricter. Not surprisingly, the US and all similar options are missing on the registration page. If you also find your country to be missing, then chances are you're also located in a blacklisted country.
Conclusion
Richmond Financial Group offers an attractive glimpse at their five live accounts while providing traders with significant bonus opportunities and high leverages. However, the website fails to provide us with a complete list of assets, doesn't cover trading costs like spreads or commission fees, and is fairly vague when covering available funding methods and fees. It's difficult for us to recommend opening a $500 Micro account when we can't even comment on the account's spreads, and it's even harder to recommend one of the other accounts that cost $2,500+ without any supporting information. The broker offers a basic trading platform that doesn't seem to come with any highlights and doesn't feature demo accounts. We aren't surprised that this brokerage isn't getting any attention elsewhere on the web, considering their lack of attention to detail where it counts. If you can afford an account and don't mind taking the risk of trading without certain information, then there may be some advantages here for you, but we recommend treading carefully.