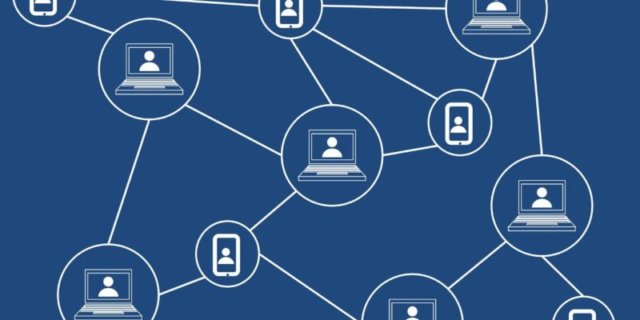 The days when blockchain was only associated with Bitcoin seem to be behind us now. Blockchain technology is currently being explored for all manner of applications. We're currently talking about blockchain operating systems as the next blockchain trend.
A blockchain operating system is one that employs blockchain tech as the support in the background. Think of your Android smartphone or Windows PC. These devices operate on the basis of a supporting system in the background, with all the commands being executed on the surface. A blockchain OS works by capturing all commands locally, but with the authenticating, execution, and recording of the commands happening on the blockchain.
Blockchain operating systems are still very much in the nascent stage, and a quick search through the internet reveals several projects are hoping to claim the title of "the world's first blockchain operating system." However, most of these projects are not clear on what solution they provide, while others offer a product that's so far from the concept.
Having said that, we were able to pin down two blockchain operating systems that are up and running, while another is still in beta, but shows strong promise. Let's look at those projects right after exploring how a blockchain operating system works.  
How a Blockchain Operating System Works
A blockchain works pretty much like a transaction processing engine. Whether processing a payment, tracking the shipment from the warehouse to your doorstep, blockchain applications are all about authenticating, recording, and processing transactions. It's the same way that any operating system works – commands (transactions) are issued via mouse clicks or screen taps, and the user performs all tasks on the device.  This is the same concept that blockchain operating systems are based on – with them being viewed as more efficient than traditional operating systems.
Examples of Blockchain Operating Systems
ConsenSys Codefi
ConsenSys Codefi is a blockchain operating system that's an offshoot of ConsenSys, a blockchain company that's been in existence since2014.
In a September 2019 release statement, the project describes itself as "a product suite built for the next generation of commerce and finance…utilizing blockchain technology to optimize business processes and payments, digitize financial instruments, and build a customized decentralized applications."
The Codefi platform is built atop Ethereum and aims to help everyone – from entrepreneurs to the banking system, decentralized networks and developers – benefit from the blockchain technology revolution. Through Codefi, organizations and individuals can digitize processes and assets ranging from equities to loans to real estate.
Its product suite comprises four products:
Codefi Assets: A platform to create, issue and manage digital assets on public or permissioned networks

Codefi Networks: A collection of tools to empower individuals to utilize crypto

Codefi Payments: A platform with a single dashboard in which individuals can interact and transact with cryptocurrency

Codefi Data: An engine for managing data, analytics, and risk for cryptocurrency and blockchain networks
LibertyOS
LibertyOS calls itself the "world's first blockchain operating system."
A look through its landing page shows the project is still in beta and is still asking for people to invest in the project.
It has a native token, the LIB token, through which advertisers can buy ad-space, and users can earn money through watching those ads – in a safe, clean and spam-free environment. Through this model, LibertyOS hopes to be self-sustaining.
The LibertyOS platform intends to be big on privacy and security, even incorporating a TOR browser. User behavior will not be tracked or recorded on the platform.
The team behind LibertyOS has combined skill and experience from industry leaders such as Microsoft, Google, Amazon, and IBM and education from top universities such as UC Berkeley, Stanford, and Harvard.
Nynja Virtual Operating System
Hong Kong-based NYNJA Group Ltd. has collaborated with Amgoo smartphone manufacturers to distribute its blockchain-based virtual operating system on the company's phones. The vOS has a communications layer supporting voice, text, and video conferencing tools, alongside project management, e-commerce, and smart contract features, as well as developer tools and business solutions.
On the NYNJA platform is also a multi-currency wallet that supports Bitcoin, Ethereum, and all ERC-20 tokens. Individuals can also exchange digital goods like music, templates, photos, code, and services like translation, design, consulting, and so on. The NYNJA marketplace works very much like the Uber model – you can get a pre-qualified professional to work instantly on your project at the touch of a button.
Final Thoughts
With blockchain operating systems, users will have all the advantages of blockchain: security, privacy, decentralized apps, and so on – right on their computers and even mobile phones.
As of early 2020, Blockchain operating system is still a very young technology. It may take a few years before we see fully-fledged blockchain operating systems. After all, computer operating systems took decades before they became mature, functional operating systems. Bitcoin itself took five years before seeing any transaction, and yet it has spawned an entire unstoppable industry. What's truly certain is that we're going to be seeing many exciting blockchain operating systems in the future.